2020 Winners
Best of 417 2020: Shopping
Our list of the best local places to shop in southwest Missouri, as voted by our readers. Whether you're looking for the latest fashions, quirky gifts or something to freshen up your home decor, you're sure to find the perfect spot to shop.
Editors' Picks By Katie Pollock Estes | Readers' Choice Awards Edited By Haley Phillips | Art Direction By Fried Design Co.
Feb 2020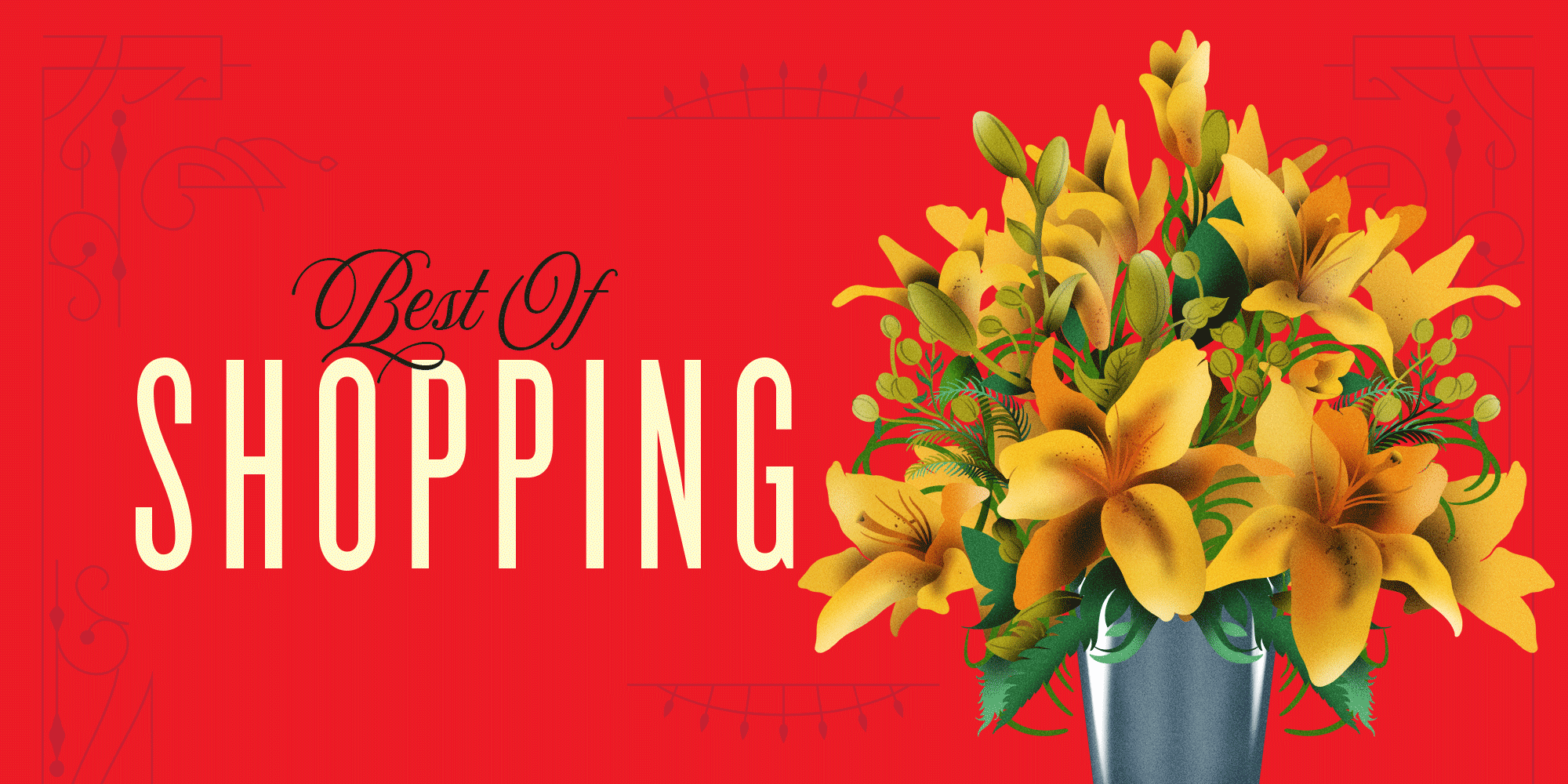 BEHOLD, THE 2020 SHOPPING WINNERS OF OUR BEST OF 417 CONTEST, COMPLETE WITH EDITORS' PICKS.
It's time for our annual Best of 417 Awards, in which our readers help us name the best of the best among local restaurants, attractions, shops, services and more in the southwest Missouri region. For the second year, our editors have done much of the groundwork for you by creating a curated ballot. You, our readers, selected your top picks, and the businesses with the most votes made it to the Readers' Choice Awards list. The staff at 417 added even more must-try goodness to the list in the form of Editors' Picks. Read on to see who made the cut for our Shopping category.


BEST HOME ACCESSORIES
Winner: The Market
Second Place: Nest Interiors + Design
Third Place: Obelisk Home
BEST MEN'S FASHION
Winner: 5 Pound Apparel
Second Place: Town & County Men & Women's Clothing
Third Place: Modern Society Apparel
BEST WOMEN'S FASHION
Winner: The Uptown Boutique
Second Place: STAXX
Third Place: Harem & Company
BEST ANTIQUES
Winner: Relics Antique Mall
Second Place: A Cricket in the House
Third Place: Ozark Treasures
BEST PLACE TO BUY GIFTS
Winner: The Market
Second Place: Baglady Boutique
Third Place: Culture Flock
BEST HOME FURNITURE STORE
Winner: Wheeler's Furniture
Second Place: Obelisk Home
Third Place: Brashears Furniture
BEST SHOP IN OZARK
Winner: Little Bluebird Vintage Boutique
Second Place: Huckabella Boutique & Marketplace
Third Place: Torn Boutique
BEST FLORIST
Winner: Linda's Flowers
Second Place: The Nest
Third Place: The Flower Merchant LTD.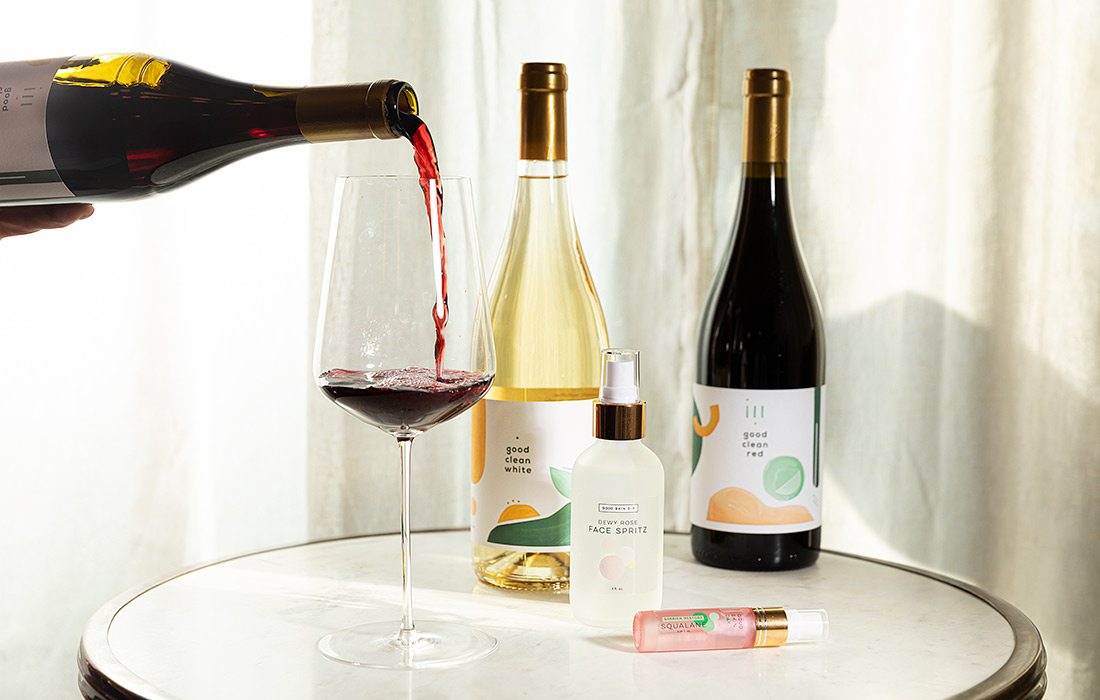 BEST WINE-AND-BEAUTY VENTURE
Good Clean Wine and Good Skin Day
In late 2019, Elle Feldman of the once-beloved Elle's Patisserie popped back onto the scene with a killer product she co-founded with Courtney Dunlop: Good Clean Wine, made with minimal-intervention at the growing and production stages. That means fewer chemicals, pesticides and preservatives—and hangovers. The duo also has a skincare shop, Good Skin Day, where they sell skincare products including their own Good Skin Day line. Combine the two, and you have a recipe for self-care that we can get behind.
BEST MOBILE MOOD-IMPROVER
Flower and Plant Trucks
Nothing brightens up a dull day quicker than fresh flowers or a new plant baby, and we love that Ozark Mtn Flower Truck and Hickory Lane Plants cart those delights all over town. Ozark Mtn Flower Truck's sweet little mint colored vintage truck (named Stella!) can be found at events around town and also offers monthly bouquet subscriptions. The Hickory Lane Plants truck is a vibrant yellow and green and is overflowing with lush leafy goodness at every stop.
BEST SHOPPING GLOW UP
Brentwood Shopping Center
The Brentwood Shopping Center has had quite the face-lift in recent years, as the shop facades were revamped and a never-not-packed Starbucks opened up in the parking lot. But 2019 brought even more changes. Several local businesses moved from their old locations into Brentwood, beefing up the shopping offerings as well. Bon Bon's Candy House, STAXX, Jellybeans and The Press Coffee & Juice Bar all scooted in, and a new men's lifestyle boutique called HIM opened there as well.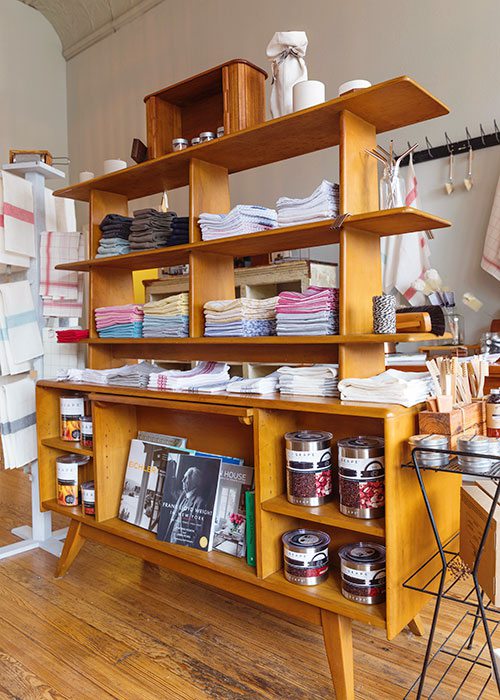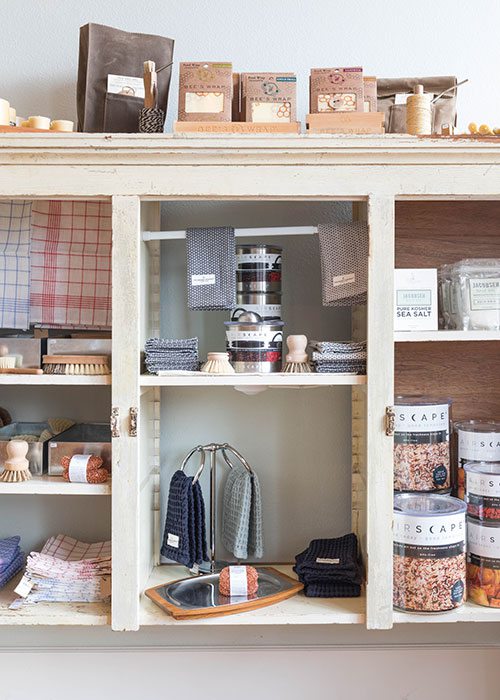 Photos by Janae Hardy Shop for eco-friendly (and effortlessly chic) home goods at Springfield Mercantile Co. on Historic C-Street.
BEST STYLISHLY ECO-FRIENDLY GOODS
Springfield Mercantile Co.
Just like most everyone else, we're feeling the pressure to replace some of our disposable household goods with more eco-friendly reusable options, and we love the products that we can find at Springfield Mercantile Co. They reduce our waste, but they also spark joy. They spark so much joy. They are the stylishly minimalist but 100% useful items that we love. Pretty beechwood dish scrubbing brushes and darling Swedish dishcloths make us want to do the dishes (no kidding!) just so we can display those sweet little things beside the sink.

CHECK OUT ANOTHER WINNING CATEGORY