2019 Winners
Best of 417 2019: Shopping
Our list of the best local places to shop in southwest Missouri, as voted by our readers. Whether you're looking for the latest fashions, quirky gifts or something to freshen up your home decor, you're sure to find the perfect spot to shop.
Editors' Picks By Katie Pollock Estes, Rose Marthis, Claire Porter, Vivian Wheeler | Readers' Choice Awards Edited By Rose Marthis | Art Direction By Fried Design Co.
Feb 2019
BEHOLD, THE 2019 SHOPPING WINNERS OF OUR NEW AND IMPROVED BEST OF 417 CONTEST, COMPLETE WITH EDITORS' PICKS.
Each year, 417 Magazine brings you Best of 417, featuring all the amazing things about southwest Missouri. This year, our editors did a lot of the groundwork for you by creating a curated ballot. You, our readers, selected your top picks or write-ins, and your local faves with the most votes made it to this list.


BEST WOMEN'S FASHION
Winner: The Uptown Boutique
Second Place: STAXX
Third Place: MODERN SOCIETY APPAREL
BEST MEN'S FASHION
Winner: 5 Pound Apparel
Second Place: Town & County
Third Place: MODERN SOCIETY APPAREL
BEST ANTIQUES SHOP
Winner: Relics Antique Mall
Second Place: A Cricket in the House
Third Place: Ozark Treasures
BEST PLACE TO BUY GIFTS
Winner: The Market
Second Place: Baglady Boutique
Third Place: Flora & Fern
BEST HOME DECOR
Winner: The Market
Second Place: Obelisk Home
Third Place: Harrison House Market
BEST HOME FURNITURE STORE
Winner: Wheeler's Furniture
Second Place: Obelisk Home
Third Place: Ellecor Design & Gifts
BEST SHOP IN NIXA
Winner: Shaila's (Editor's note: Shaila's has closed since the initial publication of this article.)
Second Place: The Red Poppy Boutique
Third Place: Hip Chick Boutique
BEST SHOP IN OZARK
Winner: Little Bluebird Vintage Boutique
Second Place: Huckabella Boutique & Marketplace
Third Place: Torn Boutique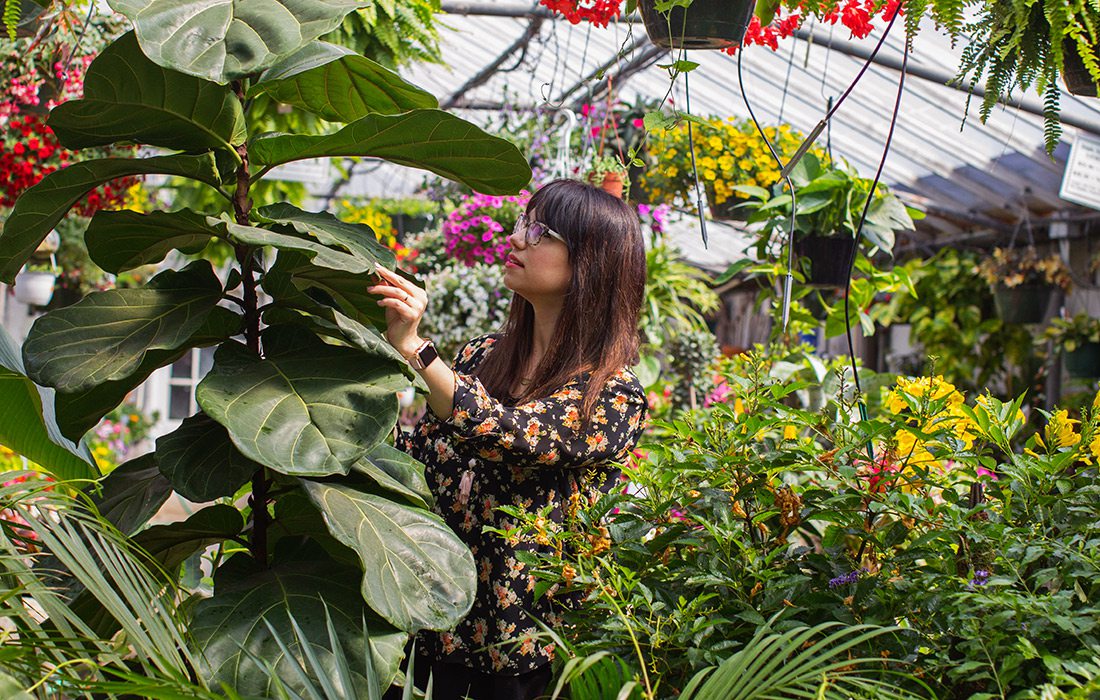 BEST PLACE TO BECOME A PLANT MOM
Schaffitzel's
We dug deep and wrenched free our inner horticulturist this past year after falling head over heels in love with Schaffitzel's. The florist shop, boutique and greenhouse feels like an oasis, tucked inside a charming little building with an delightfully old-school sign. Their houseplant game is on point, with a wide variety of all the trendiest types of greenery—from alien-yet-adorable starfish snake plants to the ubiquitous fiddle leaf fig in specimens large and small. Stepping into the greenhouse feels like either a vacation or everyone's 2018 Instagram feed—either way, we're here for it. Plus, the staff is kind and helpful (even if you're a beginner) and they have a delightful hashtag: #schflowers.
BEST PLACE FOR DRESSING MINI INSTA INFLUENCERS
Jellybean's
You know those kids you see around town who dress better than you do? Ten bucks says their parents bought at least some of their duds at Jellybeans. We're talking about the babies swaddled in perfectly draped Aiden + Anais bamboo muslin blankets. The toddlers spinning in buttery soft Milkbarn tunic sets adorned with sweet illustrations. And the bigger kids, looking interesting without even trying in Scandi-cool Appaman or spunky Chaser Kids. Jellybeans is a stellar go-to when you're looking for something fun or funky to spruce up your kiddo's closet.
BEST PLACE TO BUY SWEET LITTLE GIFTS
Bon Bon's Candy House
We have a confession to make: We have no self-control. We've never seen a sweet we didn't like, so naturally we assume everyone else is the same, and we're always on the hunt for gifts for our sweet-tooth friends. Enter Bon Bon's Candy House. We love perusing the candy counter, handpicking our favorite treats to be prettily packaged up for someone we love. It's hard to enter the store without squealing over the Harry Potter display, drooling at the sight of the seasonal-and-much-anticipated caramel apples, or just greedily eyeing the chocolate-covered English toffee. The whole store is a delight for gift shopping: Two for you, one for me.
Photos by Brandon Alms Culture Flock, winner of Best Quirky Goodies
BEST QUIRKY GOODIES
Culture Flock
Do you have that one passionate niece who wears her heart on her T-shirt? A daughter who feels naked without a few pretty little lapel pins tacked onto her bag? A brother who wants a retro throwback to a Springfield classic like the Hydroslide—in T-shirt form? Culture Flock is where we like to go to shop for all of that, and so much more. It's packed with options for clever gift giving—from clothing and accessories to this-and-that to spruce up the home—all in a store that's bright, airy and a delight to walk through. You can even find workshops there for artistic someones who'd rather receive an experience, like this month's Pretty in Pink: Roses in Watercolor workshop.
BEST ADORABLE CHANGE OF ADDRESS
Ellecor Design & Gifts' Move to Rountree
Every charming thing becomes even more charming if you place it in Rountree, and Ellecor Design & Gifts is currently making the move to that neighborhood. The store's new showroom at 623 S. Pickwick Ave. is inside a practically perfect in every way bungalow. So when you enter to shop for home decor or inquire about interior design, you'll be doing it inside a homey locale. We can't wait to see what's in store for Ellecor once they've settled into their neighborly new home. At press time, they were just getting ready to host an open house.


CHECK OUT ANOTHER WINNING CATEGORY