2020 Winners
Best of 417 2020: Places & Experiences
This is our guide to the best things to do, shows to see, places to visit and experiences to have in southwest Missouri, as decided by our readers. Take a hike, see tigers by twilight, experience interactive art, ride a ferris wheel—there's plenty to do!
Editors' Picks By Katie Pollock Estes | Readers' Choice Awards Edited By Haley Phillips | Art Direction By Fried Design Co.
Feb 2020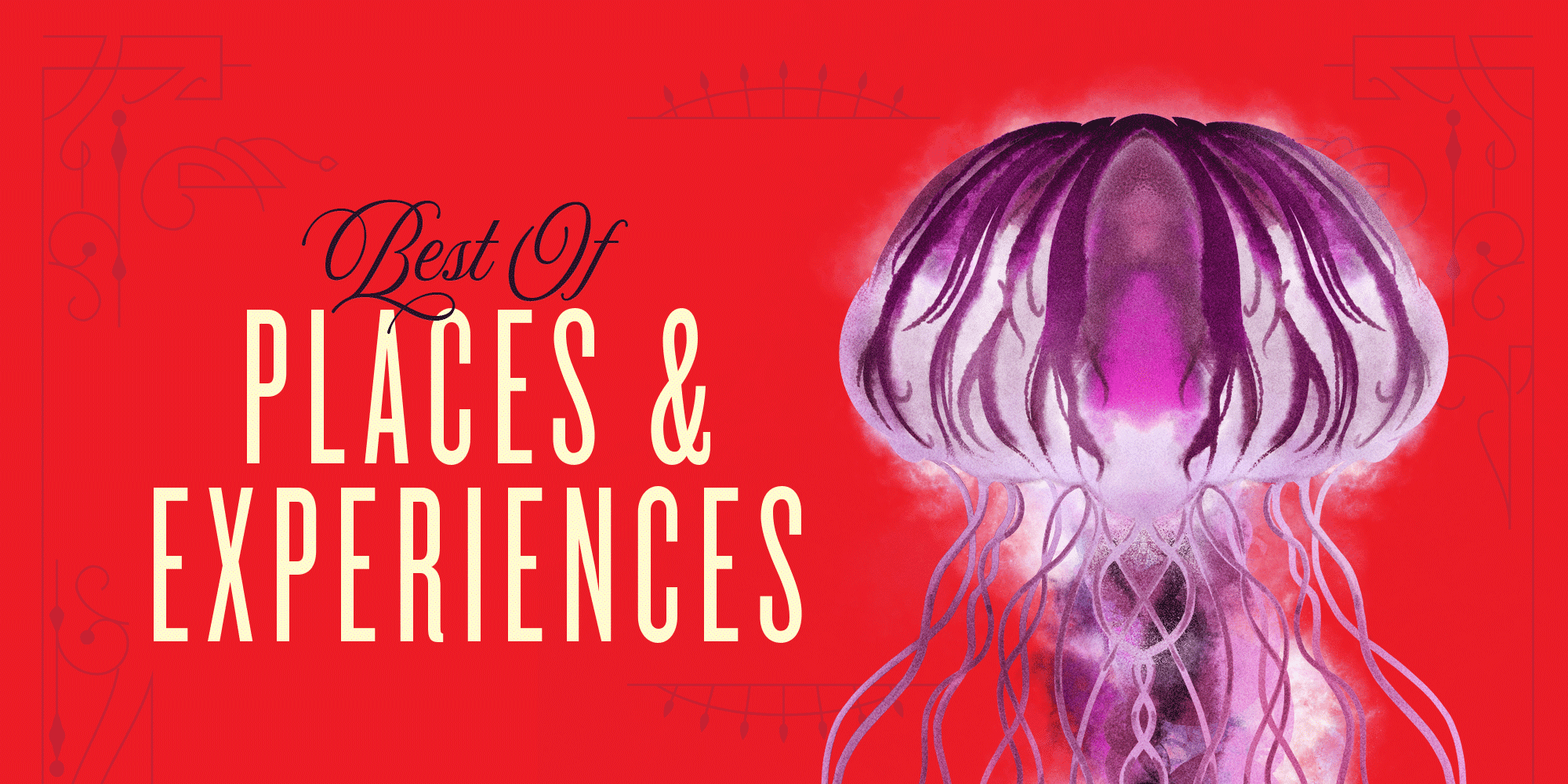 BEHOLD, THE 2020 PLACES & EXPERIENCES WINNERS OF OUR BEST OF 417 CONTEST, COMPLETE WITH EDITORS' PICKS.
It's time for our annual Best of 417 Awards, in which our readers help us name the best of the best among local restaurants, attractions, shops, services and more in the southwest Missouri region. For the second year, our editors have done much of the groundwork for you by creating a curated ballot. You, our readers, selected your top picks, and the businesses with the most votes made it to the Readers' Choice Awards list. The staff at 417 added even more must-try goodness to the list in the form of Editors' Picks. Read on to see who made the cut for our Places & Experiences category.


BEST BRANSON SHOW
Winner: Dolly Parton's Stampede Dinner Attraction
Second Place: Sight & Sound Theatres
Third Place: SIX®
BEST BRANSON ATTRACTION (THAT'S NOT A SHOW)
Winner: Silver Dollar City
Second Place: Dogwood Canyon Nature Park
Third Place: Top of the Rock
BEST WEEKEND GETAWAY
Winner: Eureka Springs, Arkansas
Second Place: Big Cedar Lodge
Third Place: Table Rock Lake
BEST THRILL RIDE
Winner: Outlaw Run at Silver Dollar City
Second Place: Runaway Mountain Coaster at Branson Mountain Adventure Park
Third Place: The Skyscraper at The Track Family Fun Parks
BEST PUBLIC ART PHOTO-OP
Winner: Any of Andrea Ehrhardt's Butterfly Wings
Second Place: Do Good mural in Springfield
Third Place: Go Where Your Heart Wants to Take You sculpture in Springfield
BEST ANNUAL EVENT
Winner: Cider Days
Second Place: Ozark Empire Fair
Third Place: ArtsFest
BEST PARK
Winner: Nathanael Greene/Close Memorial Park
Second Place: Sequiota Park
Third Place: Phelps Grove Park
BEST HIKING TRAIL
Winner: Springfield Conservation Nature Center
Second Place: Busiek State Forest and Wildlife Area
Third Place: Hawksbill Crag/Whitaker Point
BEST PLACE TO CATCH LIVE MUSIC
Winner: Gillioz Theatre
Second Place: JQH Arena
Third Place: Lindberg's Tavern
BEST SPRINGFIELD NEIGHBORHOOD
Winner: Rountree
Second Place: Southern Hills
Third Place: Downtown
BEST KIDS BIRTHDAY PARTY EXPERIENCE
Winner: Johnny Morris' Wonders of Wildlife National Museum & Aquarium
Second Place: Andy B's
Third Place: Rutledge-Wilson Farm Park
BEST FLOAT TRIP RIVER
Winner: Buffalo National River
Second Place: Current River
Third Place: James River
BEST OUTING WITH THE KIDS
Winner: Johnny Morris' Wonders of Wildlife National Museum & Aquarium
Second Place: Discovery Center of Springfield
Third Place: Springfield Cardinals
BEST KID-FREE OUTING
Winner: Top of the Rock
Second Place: Pickwick Avenue and Cherry Street Date
Third Place: Mother's Brewing Co.
BEST LIVE PERFORMANCES IN SPRINGFIELD
Winner: Juanita K. Hammons Hall
Second Place: Springfield Little Theatre
Third Place: The Mystery Hour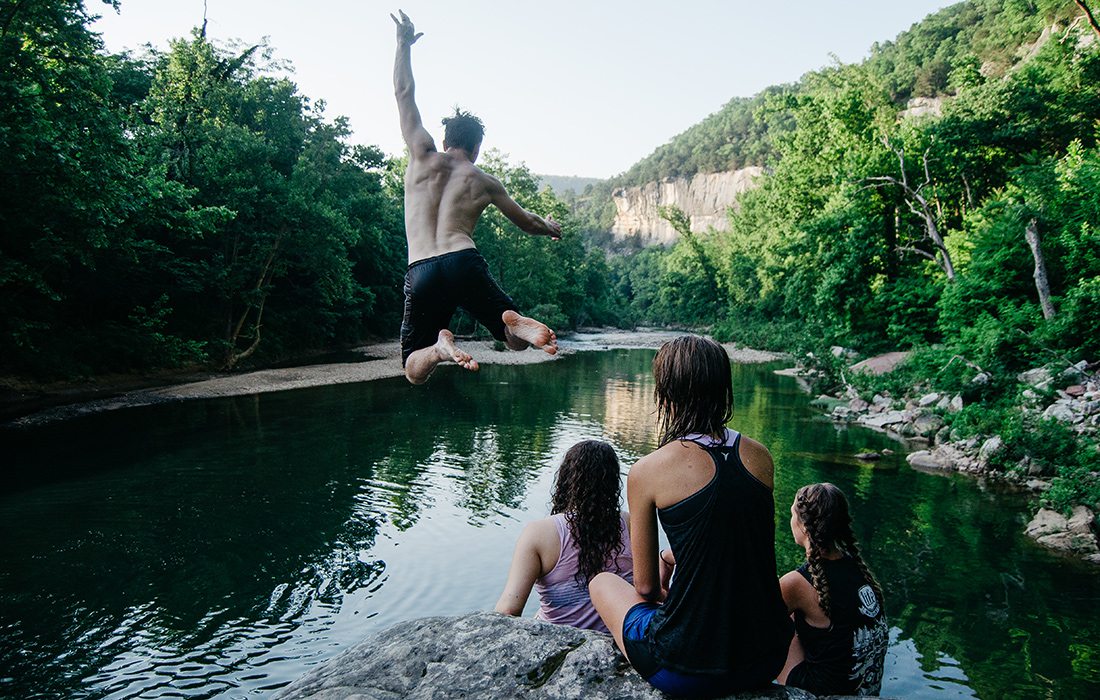 3 BEST READER WRITE-INS
The only open-ended question in our Best of 417 Readers' Choice Awards asked readers to tell us their single favorite thing about 417-land. The answers were too varied to choose one winner, but a few trends stood out.
The Big City/Small Town Feel
You like the variety of things to do and places to go, as well as the culture that feels pretty big-city for a place our size. But at the same time, you also love the people here—and the way they contribute to a friendly, tight-knit community.
The Great Outdoors
You mentioned so many great snippets of nature that you are excited about, and it's clear you love the Ozarks in all its green hilly glory. Specifically, you mentioned our gorgeous scenery, stellar trails, spring-fed rivers and great recreational lakes.
The Dining Scene
Food came up a lot. You sure like to gobble up the region's great dining options. And the drink options too! Local microbreweries were mentioned on many ballots as one of our best assets. Check out our Best of 417 food and drink winners here.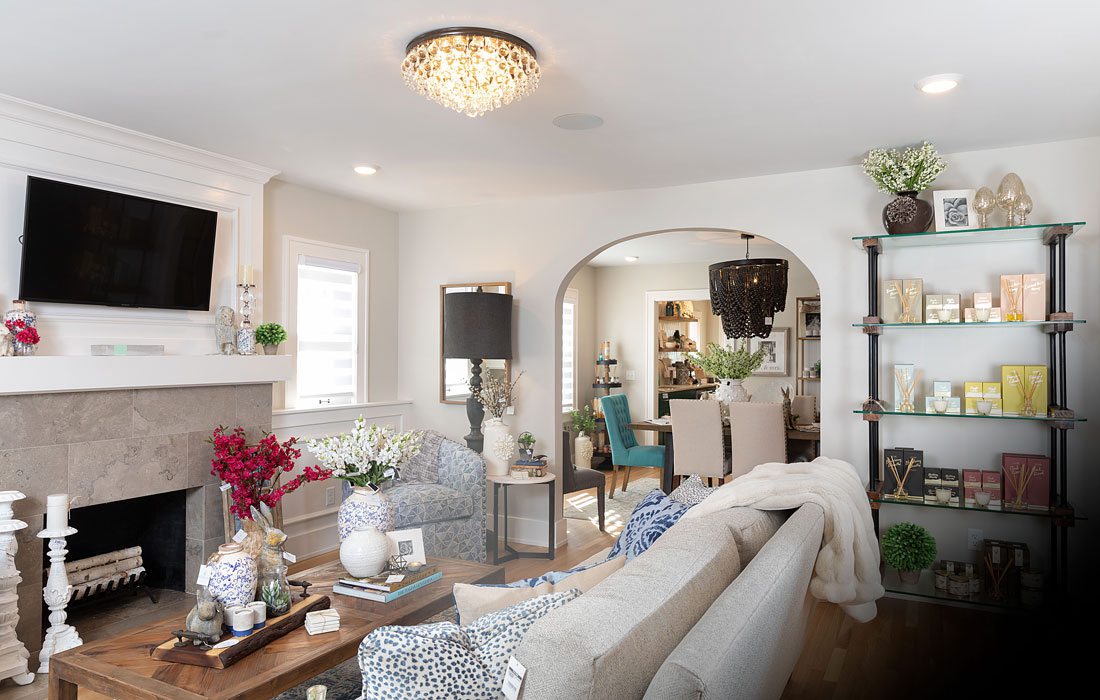 BEST INTERSECTION ANTICIPATION
Pickwick and Cherry
We know we've been telling you how exciting this intersection is for a while now, but honestly it just keeps getting better. In the past year, Ellecor, Mvmt Collective and Team Taco all opened in the area. And in 2020 there is even more on the horizon. Soon we'll see Culture Counter, Skully's brick-and-mortar, The Royal and Greens.

BEST LONG GAME
Citizens Adopting the New Springfield Flag Design
Creating a new, meaningful (albeit unofficial) city flag isn't a mission that can be accomplished overnight, and we admire the way Springfield's citizens have slowly and organically been adopting the new Springfield flag design since it was developed in 2017. It has become part of the city's backdrop: on merchandise like mugs and baseball caps, in the Springfield Rising sculpture downtown, and painted on the wall outside Hotel Vandivort. Last fall, the flag was even covertly raised on a pole in Park Central Square. Little by little, it's becoming our flag, and we love it.

BEST CHEERLEADER FOR WALKABILITY
Ozark Greenways
Ozark Greenways, the Springfield-based nonprofit whose mission is to build a trail system that connects the community, has resulted in some of our loveliest outdoors assets, including the Galloway Creek Greenway, the Frisco Highline Trail and the James River Water Trail. In November, the city was awarded a $21 million federal BUILD grant to create a corridor connecting downtown Springfield to Wonders of Wildlife. As part of that Grant Avenue Parkway Project, Fassnight Creek Greenway and Jordan Creek Greenway will be linked—providing the community even more connectivity than ever before.
BEST NEW FESTIVAL
Pumpkin Nights at Silver Dollar City
Last fall Silver Dollar City introduced a new festival, and like all events at SDC, Pumpkin Nights really leaned into the theme. The Grand Exposition area (and a special path leading into it) was decked out with thousands of glowing pumpkins and dramatic uplighting that added a mildly spooky radiance to the surrounding trees. The finale is a dance party in a plaza decked out with giant pumpkin-headed inflatable air dancers.

BEST BIG CHANGES ON THE HORIZON
Branson Strip
Another area that's hopping with newly opened and soon-to-open attractions is the Branson strip, which has seen an increase in recent years of large, often adventurous family-friendly businesses like Fritz's Adventure, The Branson Sawmill and Bigfoot Fun Park. Last year saw construction begin on pop-culture-centric Behind the Lens (which is now open), interactive science center WonderWorks and the enormous Aquarium at the Boardwalk. All of these new and newish attractions increase the opportunities for adventurous, interactive, educational exploration in Branson, and we're here for it.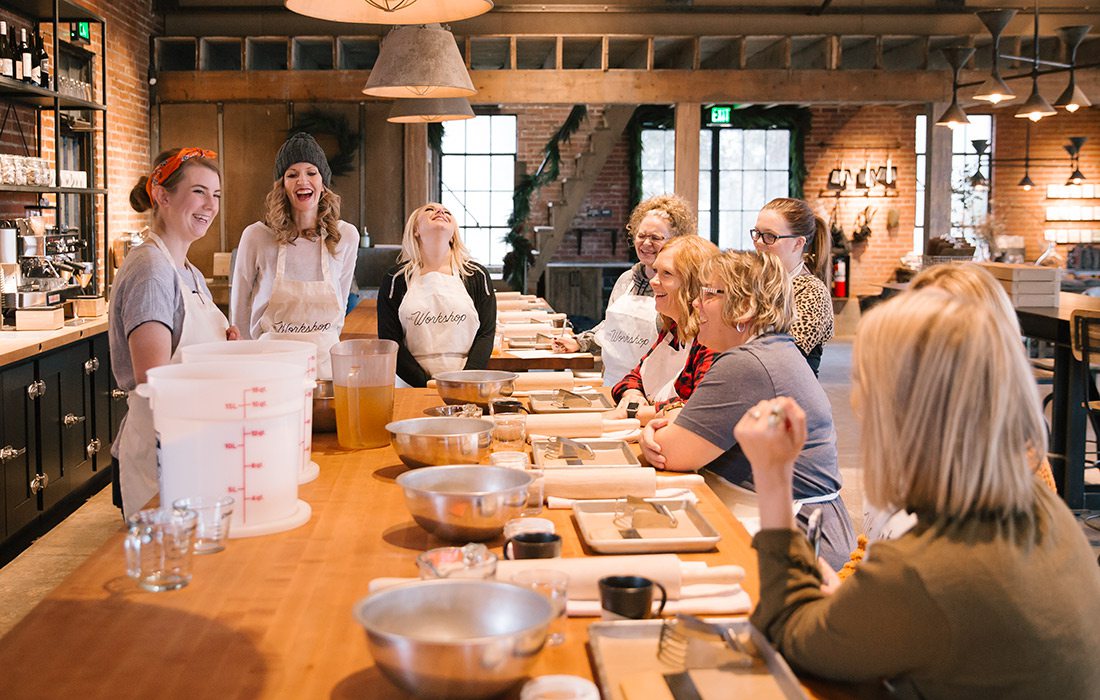 BEST GIRLFRIENDS DATE
The Workshop at Finley Farms
As Finley Farms and The Ozark Mill slowly come together on the banks of the Finley River in Ozark, every new development to the project is met with excitement. The opening of The Workshop last fall was no exception. The sprawling industrial space has tons of windows for natural light and wide garage doors that can open it up to the patio for a truly airy atmosphere. We love this spot for a girls' date, since the space is set up for crafting, cooking classes and workshops and has a small menu of snacks (like fancy toasts and chia pudding) and coffee shop drinks. It's a place to connect, relax, sip and craft—and we can't think of anybody better to do that with than our girlfriends.
BEST FUN YOU NEVER KNEW YOU NEEDED
Karaoke Rooms at The Hangout
There's karaoke where you either embarrass yourself or show off in front of a bar full of strangers. And then there is the way-more-fun private karaoke room where the embarrassment is limited to a small group of friends. At The Hangout KTV-style karaoke is offered in private rooms that you can reserve by the hour, so you can let loose with your friends while you sip cocktails and munch on bar snacks. It's basically your own little off-key concert with some fancy lighting and a huge song selection.
CHECK OUT ANOTHER WINNING CATEGORY