2019 Winners
Best of 417 2019: Places & Experiences
This is our guide to the best things to do, shows to see, places to visit and experiences to have in southwest Missouri, as decided by our readers. Take a hike, see tigers by twilight, experience interactive art, ride a ferris wheel—there's plenty to do!
Editors' Picks By Katie Pollock Estes, Rose Marthis, Claire Porter, Vivian Wheeler | Readers' Choice Awards Edited By Rose Marthis | Art Direction By Fried Design Co.
Feb 2019
BEHOLD, THE 2019 PLACES & EXPERIENCES WINNERS OF OUR NEW AND IMPROVED BEST OF 417 CONTEST, COMPLETE WITH EDITORS' PICKS.
Each year, 417 Magazine brings you Best of 417, featuring all the amazing things about southwest Missouri. This year, our editors did a lot of the groundwork for you by creating a curated ballot. You, our readers, selected your top picks or write-ins, and your local faves with the most votes made it to this list.


BEST BRANSON SHOW
Winner: Dolly Parton's Stampede Dinner Attraction
Second Place: Sight & Sound Theatres
Third Place: SIX
BEST BRANSON ATTRACTION (THAT'S NOT A SHOW)
Winner: Silver Dollar City
Second Place: Top of the Rock
Third Place: Dogwood Canyon Nature Park
BEST ANNUAL EVENT
Winner: Cider Days
Second Place: Ozark Empire Fair
Third Place: ArtsFest
BEST PARK
Winner: Nathanael Greene/Close Memorial Park
Second Place: Sequiota Park
Third Place: Phelps Grove Park
BEST HIKING TRAIL
Winner: Springfield Conservation Nature Center
Second Place: Busiek State Forest and Wildlife Area Shooting Range
Third Place: Big Bluff and the Goat Trail (Ponca, Arkansas)
BEST PLACE TO CATCH LIVE MUSIC
Winner: Gillioz Theatre
Second Place: Lindberg's Tavern
Third Place: The Outland Complex
BEST WEEKEND GETAWAY
Winner: Eureka Springs, Arkansas
Second Place: Table Rock Lake
Third Place: Big Cedar Lodge
BEST SPRINGFIELD NEIGHBORHOOD
Winner: Rountree
Second Place: Southern Hills
Third Place: Downtown
BEST KIDS BIRTHDAY PARTY EXPERIENCE
Winner: Johnny Morris' Wonders of Wildlife National Museum and Aquarium
Second Place: Springfield's Incredible Pizza Company
Third Place: Andy B's
BEST FLOAT TRIP RIVER
Winner: Buffalo National River
Second Place: Current River
Third Place: North Fork of the White River
BEST OUTING WITH THE KIDS
Winner: Johnny Morris' Wonders of Wildlife National Museum and Aquarium
Second Place: Springfield Cardinals game
Third Place: Discovery Center
BEST KID-FREE OUTING
Winner: Mother's Brewing Company Backyard Movies
Second Place: First Friday Art Walk
Third Place: Andy B's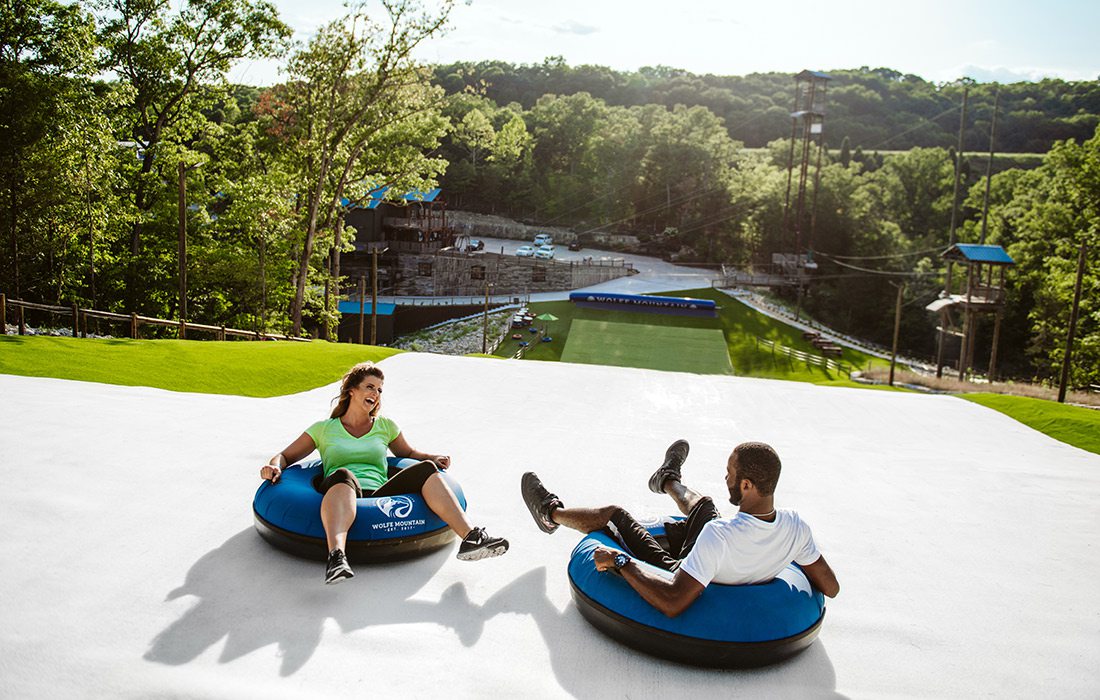 BEST DOWNHILL THRILL
Snowflex Park at Wolfe Mountain
Do you ever feel like you're tumbling downhill at breakneck speed, with no control and just barely catching your breath? Great! Then your chaotic life has provided you plenty of practice for a spin down the slick, snow-white turf at Snowflex Park at Wolfe Mountain. Only at the Snowflex Park, the tumble to the bottom is way more fun. A people-mover carries you and a cushy inner tube up the hillside where staff launch you down a 400-foot synthetic tubing run that's spritzed with just enough water to keep you gliding but not enough to make you uncomfortable. Pro tip: Ask them to spin you when you launch. It's like two rides in one, and we couldn't stop laughing the whole way down.
BEST BIG CAT EXPERIENCE
Tigers by Twilight
A trip through National Tiger Sanctuary is a fascinating experience no matter what time of day you visit. It is home to numerous big cats and other exotic animals who live out their days comfortably surrounded by the rolling Ozarks hills. Guided tours led by knowledgeable staff teach all about the animals' sometimes-dramatic back stories and about big cats in general. There are several tour options (and on some tours, you can even help feed the animals!), but we are most enchanted by Tigers by Twilight. There you watch majestic animals in action by the light of the moon. Think you'll spot a set of glowing eyes? You could! Or you might be treated to a concert in the form of the deep, rumbling caroling of the sanctuary's lions.
BEST FUN TIME ON THE BRANSON STRIP
Branson Ferris Wheel
Sometimes the best things in life are the things you didn't even know you needed. Branson Ferris Wheel at The Track is one of those things. As soon as that historically charming (and honestly gigantic) ride was moved from Chicago's Navy Pier and plunked down on the Branson strip, everyone in the region realized this skyline-enhancing, view-providing leisure lift was just what we had always wanted. A ride to the 150-foot-tall peak is lovely, with the city and rolling hills beyond spreading out in front of you. You'll be sitting pretty in one of 40 gondolas and surrounded by 16,000 LED lights. Even if you don't have plans to ride, you can drive by in the evening and tune your radio to 90.9 FM to enjoy a lovely light show.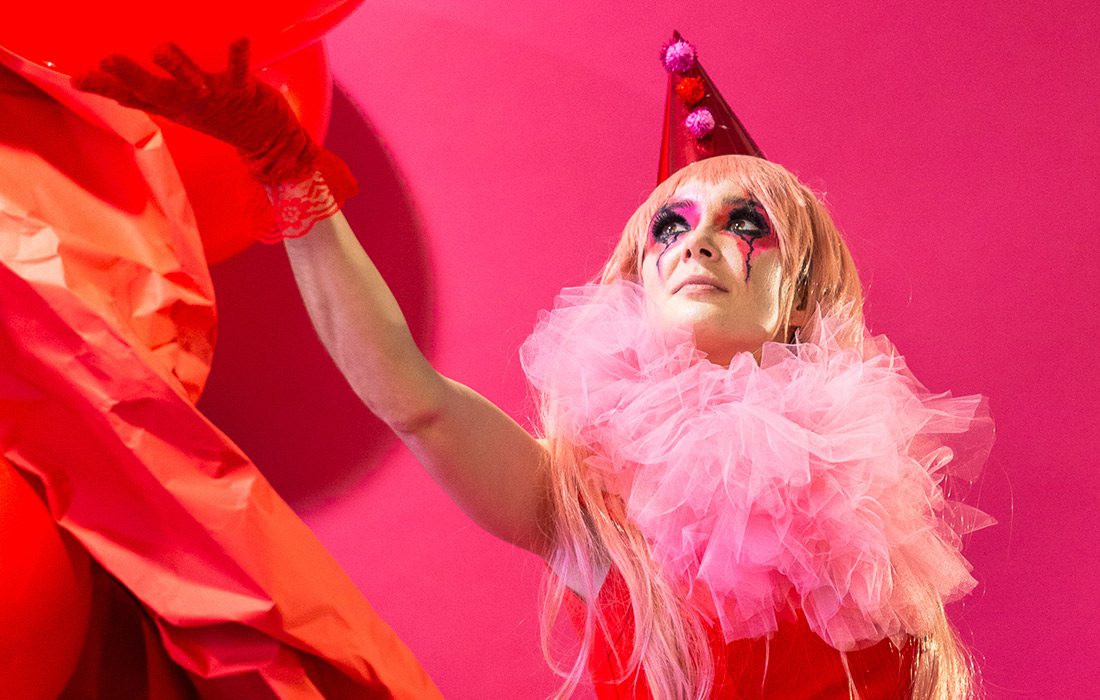 BEST INTERACTIVE ART
99x at Springfield Art Museum
We love a good party, and 99x at Springfield Art Museum impresses us every time. A group of local artists is each asked to create a living art tableau representing a theme. Last September's party, 99x Cirque Americana, had artists creating thoughtful, interesting and beautiful takes on the strong man, acrobats, knife-throwers and more. Guests view and often interact with the tableaus, putting them right in the middle of the art. Oh and there is also food, drinks, music and an all-around fun and creatively inspiring atmosphere. Other past themes have included Gilded Coast Glamour, Bohemian Belle and Box of Ghosts. Funds raised at 99x benefit Springfield Art Museum's Conservation & Preservation Fund, so the priceless art we all enjoy at the museum can stay in tip-top shape.
BEST ACTIVITY THAT KIND OF SCARES US
Axe Throwing
The new thing to do with your Friday night is hurl a hatchet at a target—and sometimes there's alcohol involved. It's a fun energy-releasing night out with friends, but we confess we're a little scared of the flying blades. Regardless of your level of bravery, though, the activity has definitely exploded. In just the past year, at least four axe-throwing joints have opened up shop in southwest Missouri. There's TommyHawks and Craft Axe Throwing in Springfield. Branson has The Axe Game, and Joplin has Main Street Axe Company.
BEST SOON-TO-OPEN EDUCATIONAL EXPERIENCE
History Museum on the Square
History Museum on the Square has been open since 1976, but this year it gets a major facelift in the form of a $12 million, 18,000-square-foot expansion. The expansion is a project 10 years in the making, and we are just dying to see the museum's shiny new interactive digs! The new space includes new permanent exhibits and a snazzy new gallery for traveling exhibits and special events. The Native Crossroads at Spring exhibit is dedicated to the area's Native American history, including passage of the Trail of Tears through Springfield. Trains, Trolleys and Transportation focuses on children's education and includes a huge Frisco train emerging from the wall and a trolley time machine. Other exhibits include Pioneers and Founders of the Crossroads, The Civil War in Springfield, Wild Bill Hickok and the American West (which includes an immersive shootout chamber that puts you right there on the square with Wild Bill) and the already popular Birthplace of Route 66.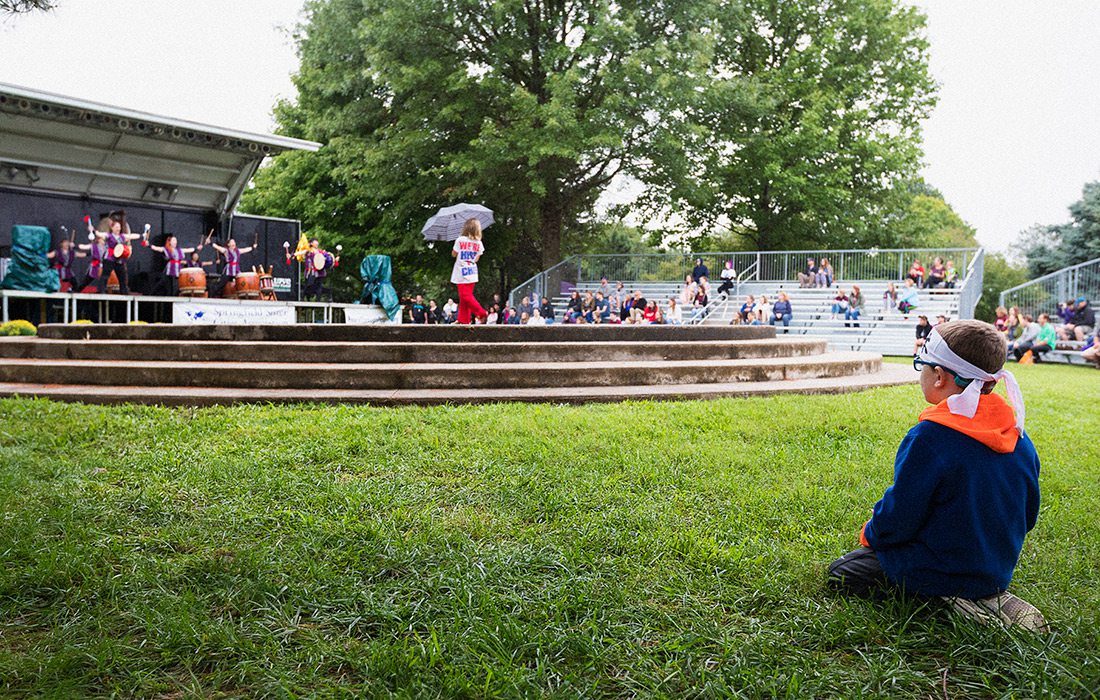 BEST TIME TO VISIT THE STROLL GARDEN
Japanese Fall Festival
Most of the time, we love the Mizumoto Japanese Stroll Garden the most when we have it mostly to ourselves. The gently curving sidewalks, stippled sunlight and babbling water features are magical when enjoyed without too much background noise. But the biggest exception to that is the Japanese Fall Festival, which takes place every September. The energy is pure joy, as we welcome fall with a bit of cultural fun. Past festivals have featured Japanese folk dancers, ensemble drummers, storytellers, top spinners, tasty snacks and so much more—all in a dreamy setting.
BEST TEAM TO GET EXCITED ABOUT
Missouri State Bears Basketball
There is plenty of reason to be excited about a new era of Missouri State basketball. With new head coach Dana Ford at the helm, there's fresh energy and new faces in the program, and seeing how they all coalesce will be fun to watch. One of the most exciting of those new faces is Jared Ridder, the pride of Kickapoo High School. In high school, Ridder was named Mr. Show-Me Basketball in 2017. After starting his career at Xavier, he left the program in September 2017 and transferred back home to Missouri State. As the Bears see it, there's no reason JQH Arena can't be rocking every home game—they've posted a stellar home record so far in Ford's first season. When it does get loud and rowdy, there aren't a lot of other places in 417-land we'd rather be.
BEST EVENT FOR FILM BUFFS
Rated SGF Film Festival
Local movie-lovers and film aficionados who pine for access to thought-provoking film fests can get their fix at Rated SGF Film Festival. The festival "celebrates films and artists that challenge our assumptions" and that blur the line between the audience and the storyteller. Last year's event gave 417-landers access to Saturday Church actor Luka Kain, A Ghost Story director David Lowery, screenings of both those films and local short films—plus workshops and parties to boot. It was an immersive and impressive experience. The second annual event happens this year on March 22 and 23, and we can't wait!


CHECK OUT ANOTHER WINNING CATEGORY