Best of 417 Winners
Best of 417 2021
Our readers have spoken. We've compiled the best places to eat, dishes to try and bars to sit down and have a drink in southwest Missouri, as voted by our readers.
Readers' Choice Awards Edited By Krysten Muench | Editors' Picks By Katie Pollock Estes | Art Direction By Sarah Patton
Feb 2021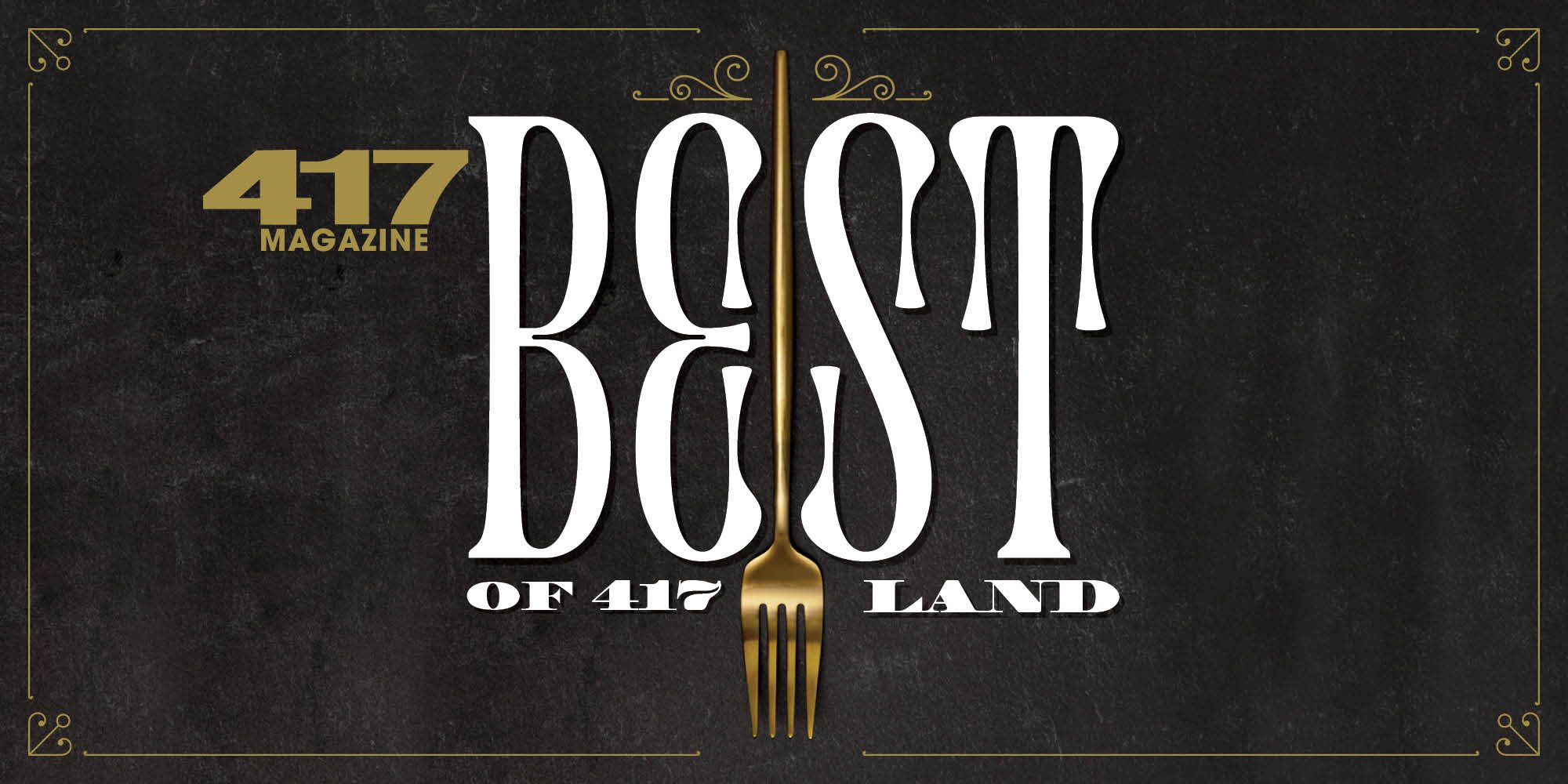 BEHOLD, THE 2021 WINNERS OF OUR BEST OF 417 CONTEST
You might notice a change in this year's awards: We've focused the contest entirely on food and drink. Historically, it has been far and away our most popular segment during Best of 417 voting. So we've shifted to a fully food based (and fully delicious) contest.
Back in September, you cast your votes and we tallied up the results. This feature finally reveals those Readers' Choice Award winners—along with our staff's Editors' Pick awards. And as we look back on the restaurant scene in 2020, we can't help but note how resourceful and resilient our local restaurants have been. We hope you can use this Best of 417 list to help you find your next great meal, so you can show our best local eateries a little bit of love.
CHOOSE A WINNING CATEGORY


FREQUENTLY ASKED QUESTIONS
You've got questions. We've got answers.


How does 417 Magazine pick the Best of 417 winners?
Throughout the year, our team has kept up with what's new, hot, in style, delicious, making waves, going viral, selling out and making a big impression in 417-land. Then our editors combined them into a slate of nominations for 417-land to vote on. There were killer contestants to vote on for each category, plus voters had the option to write in anyone we left off the list. (Ugh, why didn't we think of them?!) Voting was open in September. We compiled your votes, and the winners are published right here.

Do advertisers automatically win?

Nope! Let's put this rumor to rest. Still skeptical? Ask one of our advertisers who didn't win. We take serious measures to keep our integrity intact and maintain boundaries between our sales and editorial departments. In fact, we're required to in order to uphold our good standing with the City and Regional Magazine Association (CRMA). You can't buy a Best of 417 nomination or buy your win. You can only earn a spot on the list by being the best, getting the word out and raking in the votes!

How do I tell you about my business?

If you think your business deserves to be on next year's ballot, we want to know about it! Write to our editorial staff at editor@417mag.com. We take calls, letters, emails and skywriting from our readers about what to check out. We're sure you're awesome, so tell us why. Don't be surprised if some of our staffers come around to check out what you have to offer. In fact, exploring new, fun local stuff is our favorite part of our jobs! We are always looking to share the best with our audience!

Didn't you do this differently in the past?
We did! Aren't you a smart cookie. We've changed our Best of 417 procedure a tad from what we used to do. The past few years, our editors have compiled the list of nominees for 417-land to vote on. This meant readers had more comprehensive options for each category, and nominees could focus on getting votes (instead of getting nominations and then getting votes). It is similar to what a lot of other CRMA magazines do for their Best of competitions. If you have questions, we hope you'll ask us!