Drinks
Another First Watch *That Serves Booze* Is In The Works
First Watch is opening another Springfield location in 2018. Bonus: This one serves booze. Perfect for those mornings when you need a little extra pep in your step.
By Shannon Hoffmann | Photos by Shannon Hoffmann, courtesy First Watch
Dec 11 2017 at 11:30 a.m.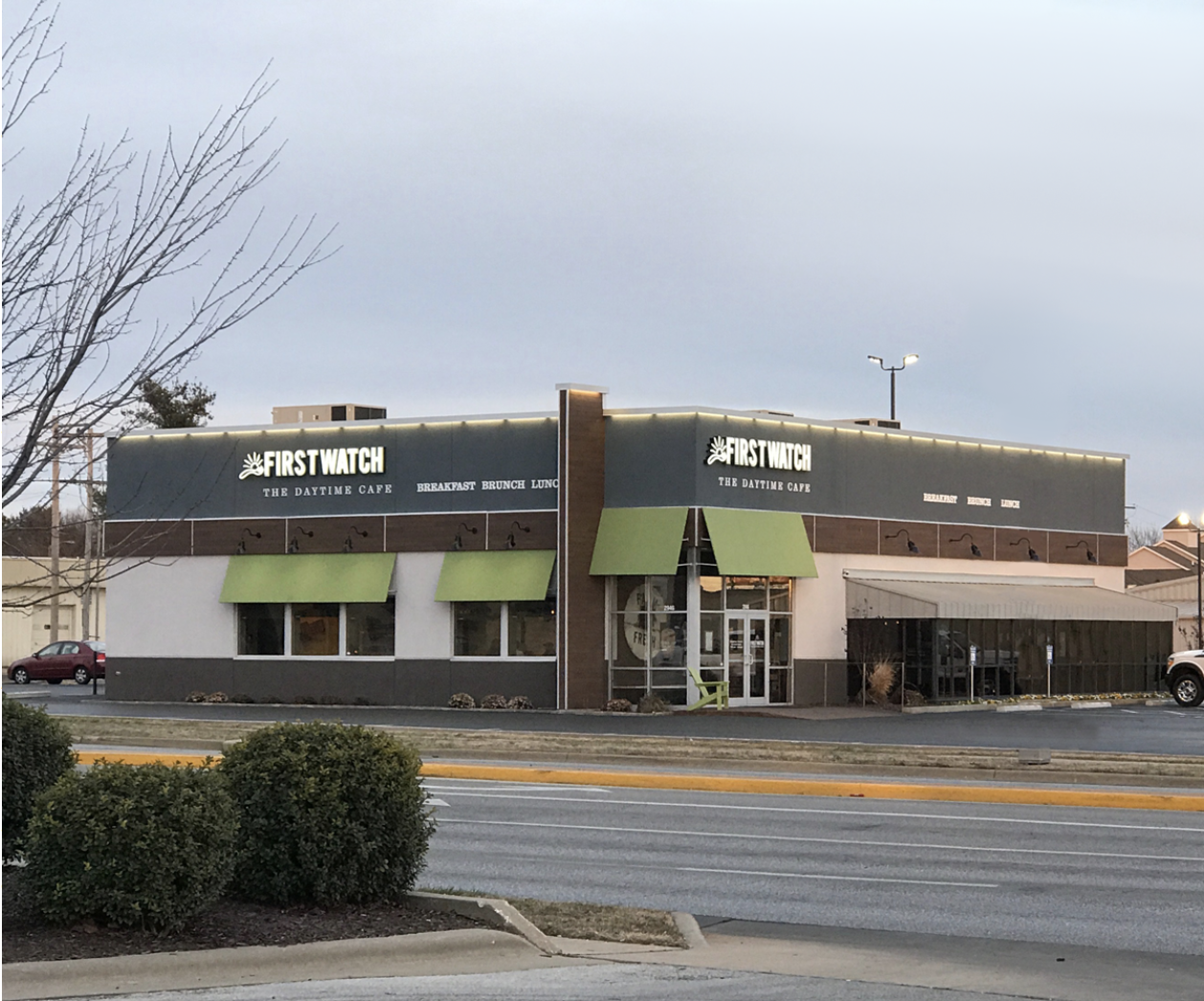 The popular breakfast, brunch and lunch chain First Watch (3101 E. Sunshine, Springfield, 417-889-0601) made its way to Springfield in October 2017. Known for fresh menu items like avocado toast, superfood bowls, wraps and juices, Springfieldians have found a new boozeless brunch-time fave. 
In the few short months the restaurant has been open, the National Avenue location is one of First Watch's top-performers. "The opening of the Springfield location broke the record," says James Tillman, owner of Springfield's First Watch. "Since our opening in October, we have remained in the top 10 of all 310 locations." 
Because of its success, Tillman has plans to open a second location at Plaza and East Sunshine in September 2018. Unlike other First Watch locations, this one serves booze. Hello, mimosas and bloody marys!
So, what changed? First Watch has developed a boozy new theme called Sunshiny Day. Two Florida locations tested out the morning cocktail concept and saw so much success that the chain decided to extend the theme to Springfield.
The new location's menu will be the same, but the decor leans more toward modern than the usual urban farm look. "There are no plans for this concept at the National Avenue location," Tillman says.
We'll keep this story updated with more yummy deets, but in the meantime check out the seasonal menu items available now through January 8, 2018:
Cinnamon Roll Waffle
A Belgian waffle topped with cinnamon syrup, cream cheese frosting, toasted pecans and cinnamon powdered sugar. Served with a side of warm cinnamon syrup with brown sugar, black pepper, cayenne and a maple syrup drizzle. 
Millionaire's Bacon
Four slices of the signature hardwood smoked bacon baked with brown sugar, black pepper, cayenne and a maple syrup drizzle.
Cinnamon Chip Pancake Breakfast 
Two fresh cage-free eggs with a cinnamon chip pancake and your choice of bacon, all natural chicken, pork or turkey sausage.
Pork Belly Bacon & Grits 
Bob's Red Mill Cheddar Parmesan cheese grits topped with thick-cut braised pork belly bacon, two poached cage-free eggs, pickled peppers and fresh herbs. Served with lemon dressed organic mixed greens and artisan ciabatta toast.
Take a look at First Watch's full menu or make a reservation on the app here.