Life
Easter Activities in Springfield, MO
Indulge in Easter brunch and dinner with your loved ones from the comfort of your own home.
By Caiti Sloman
Apr 01 2020 at 7 a.m.
To-Go Easter Brunch & Dinner Offerings
Easter is going to look a little different for us all this year. We have rounded up brunch, dinner and dessert options you can order to-go from Springfield restaurants. Click here for the full list of offerings.

Editor's note: The below list was offered in 2019. Due to the stay-at-home orders this year, group activities and dining at restaurants are not available. Please click here to view to-go options for your Easter brunch or dinner.

Easter Brunches in Springfield, MO
Easter Brunch at Progress
April 21, 9 AM–2 PM
Reservations: (417) 799-9388
Bring your family along for high quality Easter spread. There is fresh roasted coffee and espresso from Coffee Ethic and house-made cocktails. The full menu includes a massive variety of sweet and savory items. Brunch is $35 for adults (12+), $16 for kids (6 to 12 years old) and complimentary for those under five years old.
Easter Brunch at Springfield Brewing Co
April 21, 9 AM–3 PM
Reservations: (417) 832-8277
Join Springfield Brewing Co for Easter morning and enjoy a specific brunch menu with dessert specials. There is even a build-your-own Bloody Mary bar and Mimosa bar stocked with tons of boozy ingredients and mixers.
Easter Brunch Buffet at Hemingway's Blue Water Café
April 21, 9 AM–5 PM
Reservations: (417)891-5100
Reserve your spot for a delicious buffet brunch that features Italian wedding soup, Hemingway's famous clam chowder and a variety of entrée options. There's also biscuits and gravy, stuffed French toast and an omelet bar for breakfast choices. The best part? The Easter Bunny will be hopping around.
Easter Brunch at Hotel Vandivort
April 21, 10 AM–3 PM
Reservations: (417) 832-1515
Enjoy a gourmet brunch featuring live music at The Order for $35 a person. Children ages 8 and younger eat free. Brunch includes artisan baguettes, house-made quiche, smoked salmon bagels, and an omelet bar. There will also be hors d'oeuvres, a carving station, yummy sides and dessert.
Easter Brunch at Level 2 Steakhouse
April 21, 10 AM–3 PM
Reservations: (417) 243-3433
Head to Level 2 Steakhouse for a spread that includes charcuterie, an omelet station, entrées, an array of desserts and more. Grown ups can also enjoy a bloody mary, mimosa, tequila sunrise and the house selection of wines. All of this is included for $65 for adults, $25 for children 5 to 12, and free for children under 5.
Easter Brunch at The Finley
April 21, 10:30 AM–2 PM
Reservations: (417) 582-1912
The brunch menu at The Finley boasts carved lamb, grilled asparagus, roasted vegetables, salad, scrambled eggs, french toast, smoked bacon, breakfast potatoes and more. Your meal also includes coffee, soda or tea.
Easter Brunch at Fire & Ice Restaurant & Bar
April 21, 11 AM–2 PM
Reservations: (417) 522-7711
Savor this elegant buffet featuring live ice carvings and photos with a selfie mirror. The menu boasts chilled crab legs, spiral sliced ham, omelets made to order, brioche French toast, chocolate croissants, salads and more.
Easter Bunny Buffet Brunch at Ocean Zen
April 21, 11 AM–3 PM
Reservations: (417) 889-9596
Indulge in smoked ham, prime rib, a variety of sides and more at Ocean Zen. The kids buffet features mac and cheese, French fries and mini corn dogs (we won't judge). Kids can also take a free photo with the Easter Bunny and receive an Easter basket.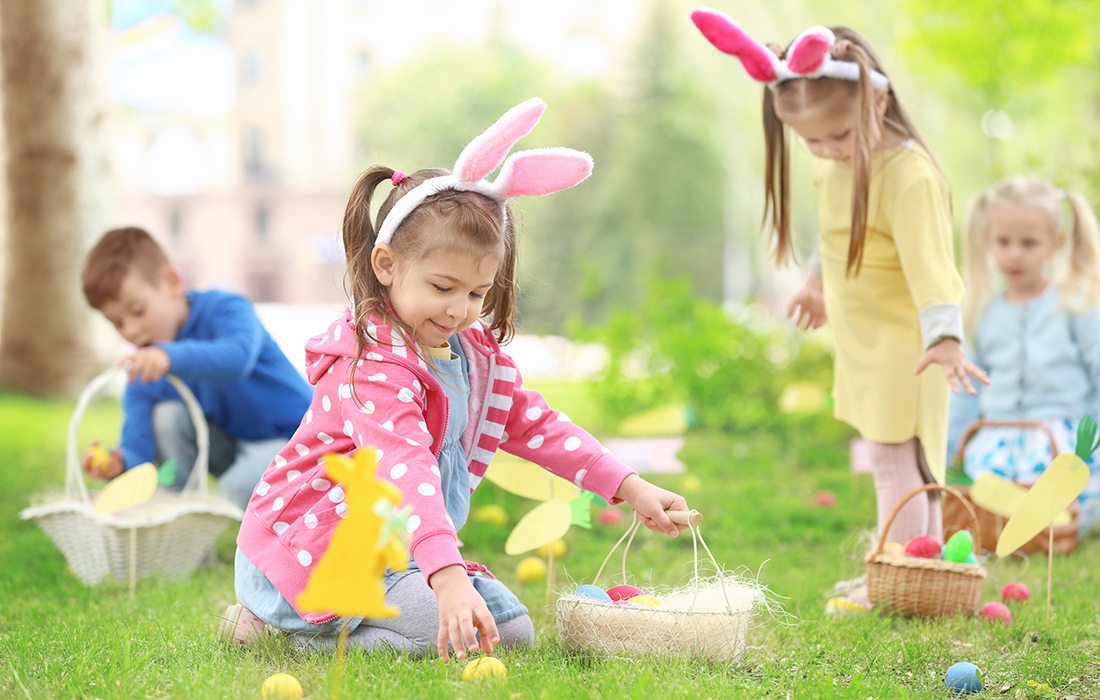 Easter Egg Hunts in Springfield, MO
Easter at the Farm
April 13, 10 AM–2 PM
Head out to Rutledge-Wilson Community Farm Park for a jam-packed day of family activities. There are arts and crafts, inflatables and yard games for a small fee. The egg hunt includes more than 20,000 eggs, which are released throughout the day. The Easter Bunny also makes appearances.

Glow in the Dark Egg Hunt
April 18, 6–8 PM
Join Heritage Baptist Church for a glowing Easter egg hunt. Dinner is provided, plus there are games, crafts, a photo booth and a petting zoo. The event is free to Bolivar and surrounding area families with kids pre-K to 5th grade. Don't forget your glow stick!
All-Day Indoor Egg Hunt
April 20, 9 AM–6 PM
Hunt for Easter eggs all day at the Discovery Center Springfield. General admission gets you access to egg hunting and eggs are restocked every hour, so there's plenty to go around no matter what time you show up. Be sure to check out themed science demonstrations throughout the day.
Easter at the Market
April 20, 9–11 AM
Hop to the Farmers Market of the Ozarks for an egg hunt at 9 a.m. The festivities are followed by an elderberry presentation at 10 a.m. by Kelly McGowan, a Field Specialist in Horticulture with University of Missouri Extension. The market is open from 8 a.m. to 1 p.m. for regular shopping hours with music provided by Luke Thomas and friends.
Easter Egg Hunt Sponsored by Mac Dental
April 20, 10AM–12 PM
The Easter Bunny is coming to Nixa! There are four egg hunts for different age groups: 10:05 a.m. for 6months–2 years old, 10:20 a.m. for 3–5 years old, 10:35 a.m. for 6–8 years old and 10:50 a.m. for 9–12 years old. There's also a Coin Hunt where those 13+ can hunt for quarters and gift certificates.
Sensory-Safe Easter Egg Hunt
April 20, 11 AM–3 PM
Grab a free ticket and reserve a time slot for this egg hunt. Sensory stimulation is kept at a minimum for this Easter egg hunt at Abou Ben Adhem Shrine Mosque. Come early and stay late for games throughout the day.
Greater Ozarks Egg Hunt
April 20, 11 AM–1 PM
Enjoy a free egg hunt at charming Phelps Grove Park. There are two egg hunts: one for kids ages 8 and younger and another for children ages 9 to 13. The Easter Bunny will be there!
Helicopter Drop Easter Egg Hunt
April 21, 10:30AM–12:30PM
High Street Baptist Church drops 10,000 eggs from a helicopter for the ultimate Easter egg hunt. Following the 10:30 a.m. Easter service, there are egg dashes for four different age groups ranging from 2 to 11 years old.
Adult Easter Egg Hunt
April 21, 1–6 PM
This is not your average egg hunt. Join Mother's Brewing Company for a chance to find candy, beer tokens and other prizes. It's just $5 for adults and kids are welcome to tag along and eat the candy!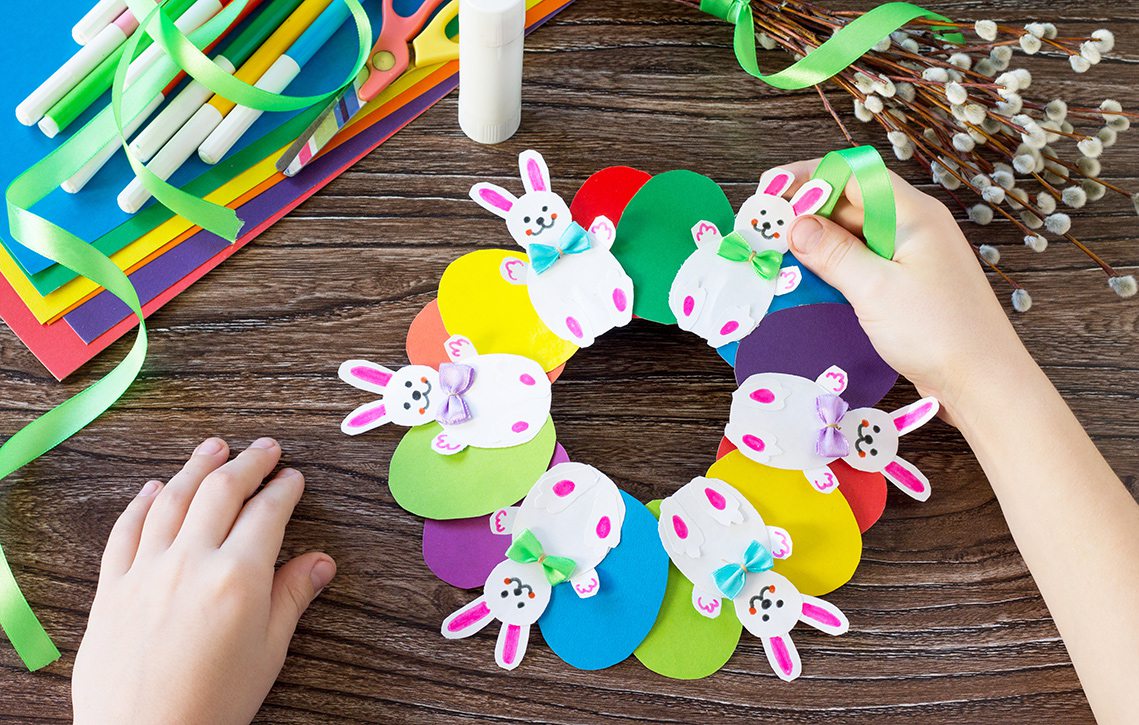 More Easter Fun
Storytime & Activities
April 13, 11 AM–12 PM
Bring the kids to Barnes & Noble for story time featuring Pete the Cat: Big Easter Adventure. You'll receive a coupon from the café for a grilled cheese sandwich with milk or juice for $4.
Battlefield Mall Easter Bunny Photos
Through April 20, times vary
The Easter Bunny is back at the mall for photos. You can select your package and reserve a fast pass online and skip the line if you'd like. There are also options for a sensory-friendly experience and pet photos on April 7. You'll want to register in advance for those days.
Egg-straordinary Storytime
April 19, 10 AM
Hop on over to the Midtown Carnegie Branch Library with your little ones for stories, songs and activities. This event is recommended for 6-year-olds.
Bass Pro Easter Event
April 13–21, times vary
For free photos, crafts and more activities, head to Bass Pro Shops. Everyone gets a free 4x6-inch photo and you can upgrade to a package that includes digital copies. There are different crafts each weekend, including a decorative wreath, hanging bunny craft and a standing Easter bunny.