Spaces
Best Residential Pros in Southwest Missouri
Let these residential experts help you create the home of your dreams. Whether you're looking for a local contractor, remodeler, interior designer or just looking for the latest in home decor trends, we've got the best in southwest Missouri.
Mar 01 2020 at 9 a.m.
Our homes are near and dear to our hearts. You wouldn't trust just anyone to build, update or decorate a place that plays host to our families and closest friends. Introducing the Residential Pros to Know in southwest Missouri. These local home improvement businesses have your best interests in mind. Whether you're building brand new or looking to make a much needed upgrades around your home, the these Residential Pros are ready to help you get started today.

Jump to a Residential Pro
Buying your new home should be exciting. Searching for the perfect location, planning renovations, imagining your family's future. At Central Bank Mortgage, we want you to also enjoy the home-buying process as well. We've always been committed to helping our neighbors by servicing what we sell. We feel it's important to have someone you know taking care of your loan. That's why we finance and service our home loans within our company, right here in Missouri. That's important to most families who don't want their mortgage sold to someone they don't know and trust.
Our experienced team of mortgage professionals are focused on customer service, communication and a commitment to making the home-buying process as painless as possible. So, whether you're looking for a new home loan or refinancing, one of our experienced local lenders would be glad to help.
*All underwriting decisions are made locally and we retain servicing on all conventional loans (mortgage that is not guaranteed or insured by any government agency). Talk to your lender about your specific loan servicing needs.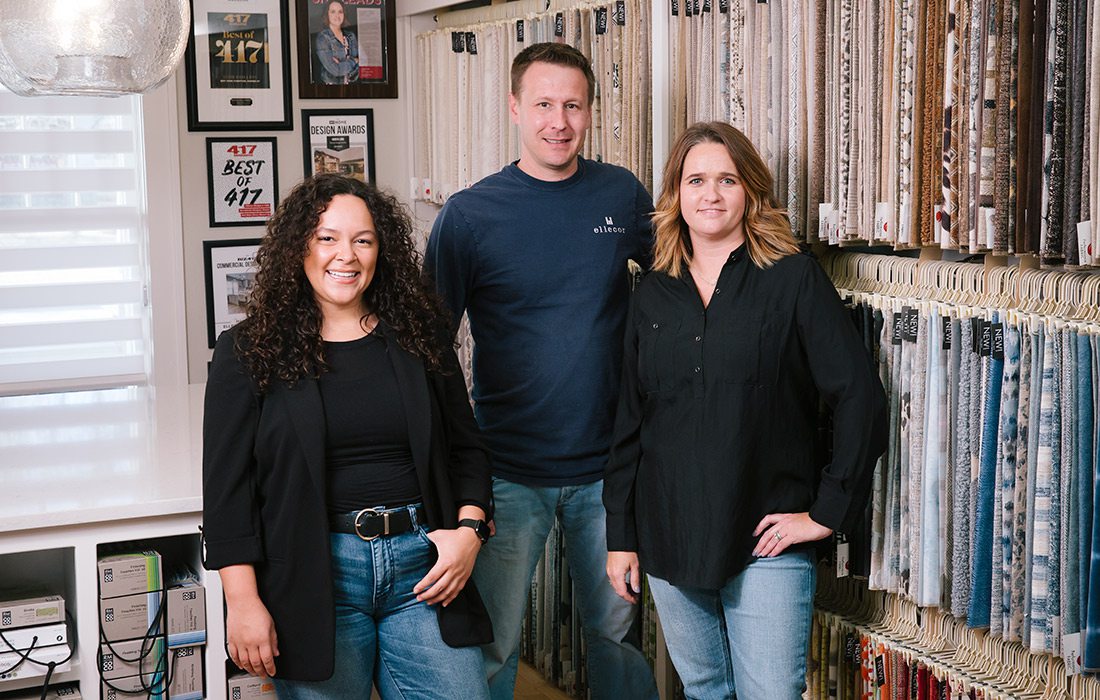 If you've been meaning to get over to the very trendy South Pickwick Avenue and make a day of visiting its hyper-local shops, restaurants and bars—be sure to pen a date on the calendar and include Ellecor in your itinerary. Walking into their location, which opened back in January of 2019, is like walking into the home you've always promised yourself you were not only capable of pulling together but also deserving to live in. They describe themselves as "cozy, crisp and eclectic," and we totally agree. The vibe reflects their amazing options, which can be completely customized to your tastes, whether you're building a new home or upgrading your current space. They take care of all the details! 
Haden and Brady Long established Ellecor to provide interior design, furniture and home decor with a focus on livable, comfortable design that caters to families and everyday life. They describe themselves as "regular people" who are able to make spaces usable and beautiful, but we politely disagree. Yes, they are friendly, relatable and fabulous to work with, but their extreme level of talent disqualifies them from the category of "regular." Both of their designers are graduates with degrees in interior design, and their portfolio is filled with example after example of transformations of dream spaces for everyday living. Visit today!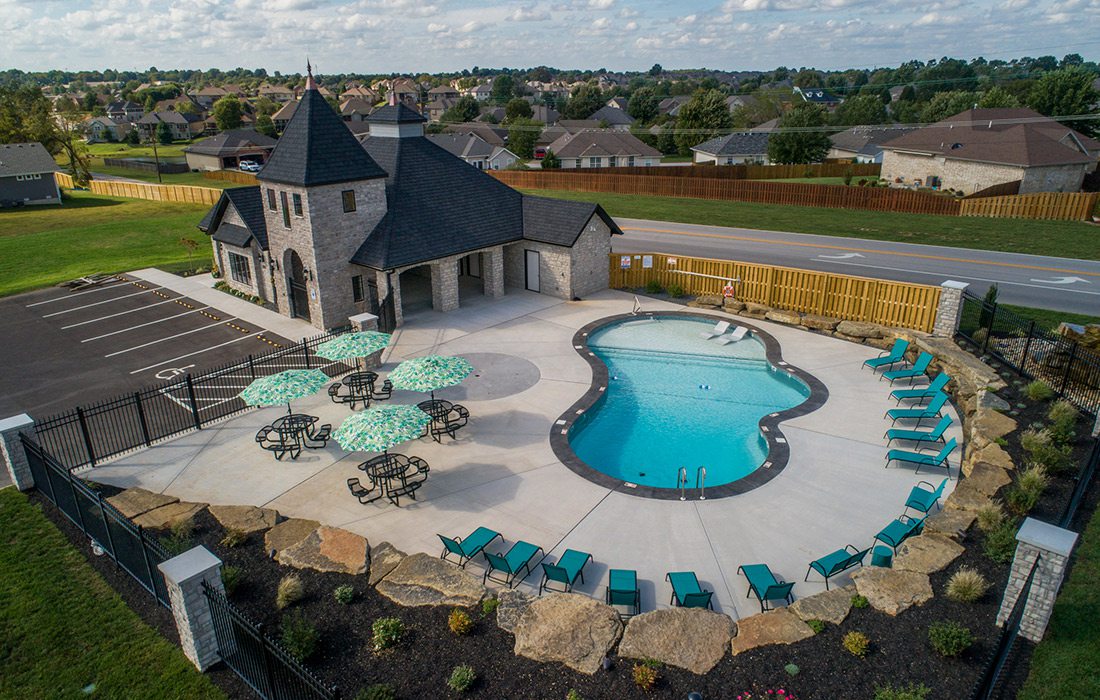 Debbie Moore, 417-861-1960 | Summer Skinner, 417-234-2296
Irish Hills Estates, Nixa's newest address of distinction, sits atop one of the highest points in Christian County. This new community is located right in the heart of Nixa, on North Street just east of the Community Center. With this location, residents can enjoy the luxury of scenic views and privacy, yet be close to all the conveniences that make life simpler with schools, stores, restaurants and major highways all within a five-minute drive. 
Irish Hills Estates' developers, Chris and Debbie Moore, have been an active part of the Nixa community for over 30 years, and they have successfully developed two other desirable subdivisions. Their passion is finding unique pieces of property that can be developed into family-friendly communities, while maintaining the natural beauty of the land. Debbie has been buying, selling and developing real estate for over 40 years and served on the Nixa School Board for nine years. 
Lots in Irish Hills Estates start at only $44,900, and you can bring your own builder. Their beautiful clubhouse and pool are now complete, so you can visit to see the community, visit their website and contact them at any time for more information about moving your family to Nixa's newest address of distinction.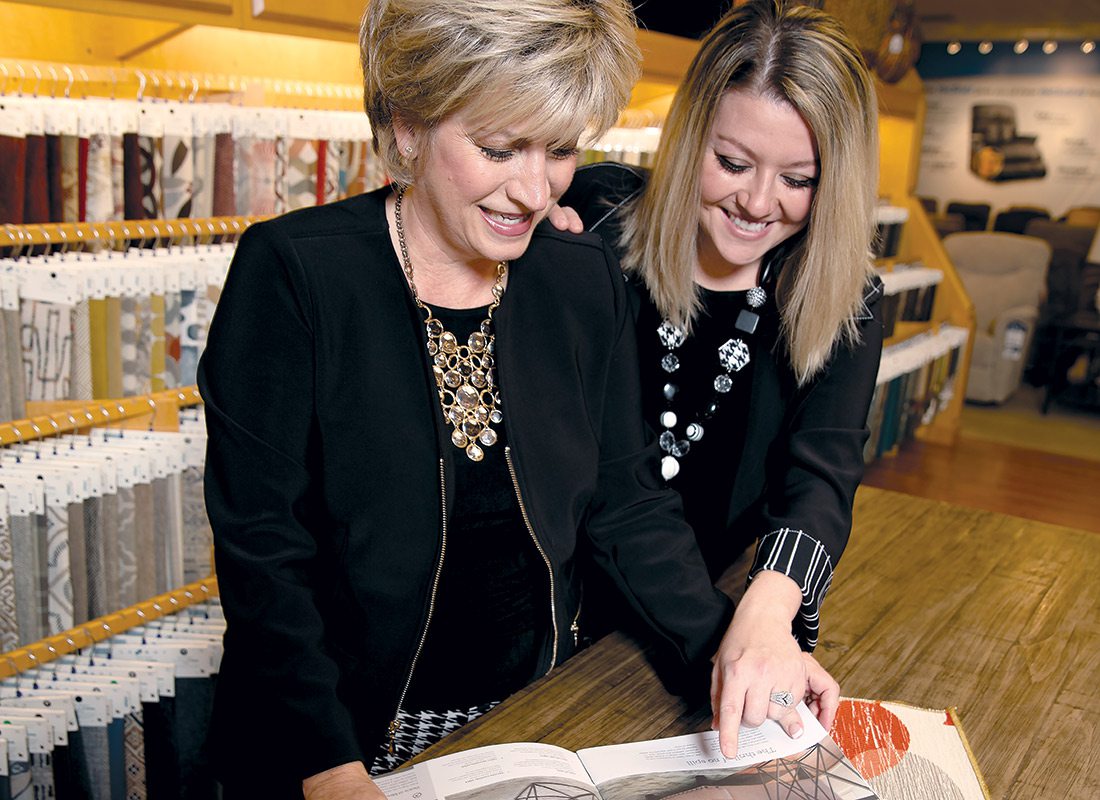 You have something in common with La-Z-Boy Furniture Galleries. Like you, La-Z-Boy loves true customer service. In fact, their Springfield location received the highest award for customer service in North America (including Canada), all thanks to La-Z-Boy customers who said that they love shopping there. It's truly a "No-Pressure Zone." Customers also appreciate La-Z-Boy's complimentary in-home design services, their service after the sale and their family atmosphere. In fact, the Springfield store is the only family-owned La-Z-Boy Furniture Galleries in the state of Missouri. You can depend on La-Z-Boy for quality, comfortable furniture that lasts.

Live the lake life at Jax Creek! This picturesque setting is just minutes from Silver Dollar City and the attractions of Branson and, most importantly, right on the shore of Table Rock Lake. Jax Creek has lakefront cabins, luxury lake homes and lots available for your custom project. Not ready to buy? Rent one of their properties for an evening, a long weekend or a getaway. They're sure you'll "stay for a night, own for a lifetime." Lake-loving families and retirees appreciate the large square footage, modern floor plans, luxury kitchens, marina, boat docks with covered slips, miles of beautiful hiking trails and the waterpark that's coming soon. 
In their 25 years in business, owners Jay and Kim Steed have learned that homeowners know what they want in a new home. So they put their decades of experience to use, making dreams come true. They can even provide you with a fixed price to build your home, eliminating worry and providing peace of mind. 
Smart investors know they can make their dream of lake living pay for itself. When you're not using your lakeside retreat, you have the option to add it to Jax Creek's rental program. This trick-of-the-trade earns more than enough to take care of the homeowner's loan payment and typically includes a tidy profit.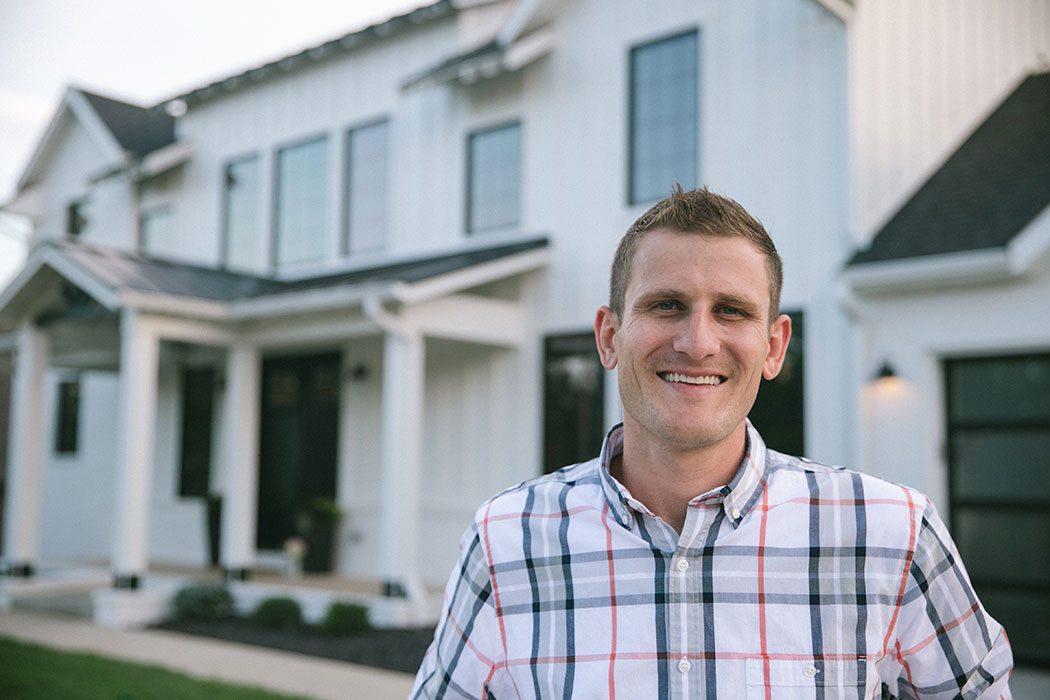 417-689-4224
Wise Built Custom Homes' owner Austin Miller is taking the guesswork out of custom homes. He understands that most of us do our research online before making a purchase. Whether it's a small purchase or a big one—we all want to find the highest quality at the best price. Visit wise-built.com, and you'll see the highest quality for yourself. Miller's custom homes stand out with natural materials, timeless aesthetics and modern floor plans. He realized that people's biggest question became, "How much will a Wise Built home cost me?" The answer depends on so many personal preferences that he created a "cost-per-square-foot calculator." Now, 417-landers who are interested in a Wise Built home can walk through his questionnaire, and Wise Built can immediately provide a ballpark price estimate using job cost history. It's a great solution to the most commonly asked question in the homebuilding industry, which Miller says also happens to be the hardest to answer. Until now! Wise Built also utilizes online technology to keep the homeowner constantly in-the-know and aware of the status of their project, from start to completion. Going the extra mile and building homes that last a lifetime—it's just the Wise Built way.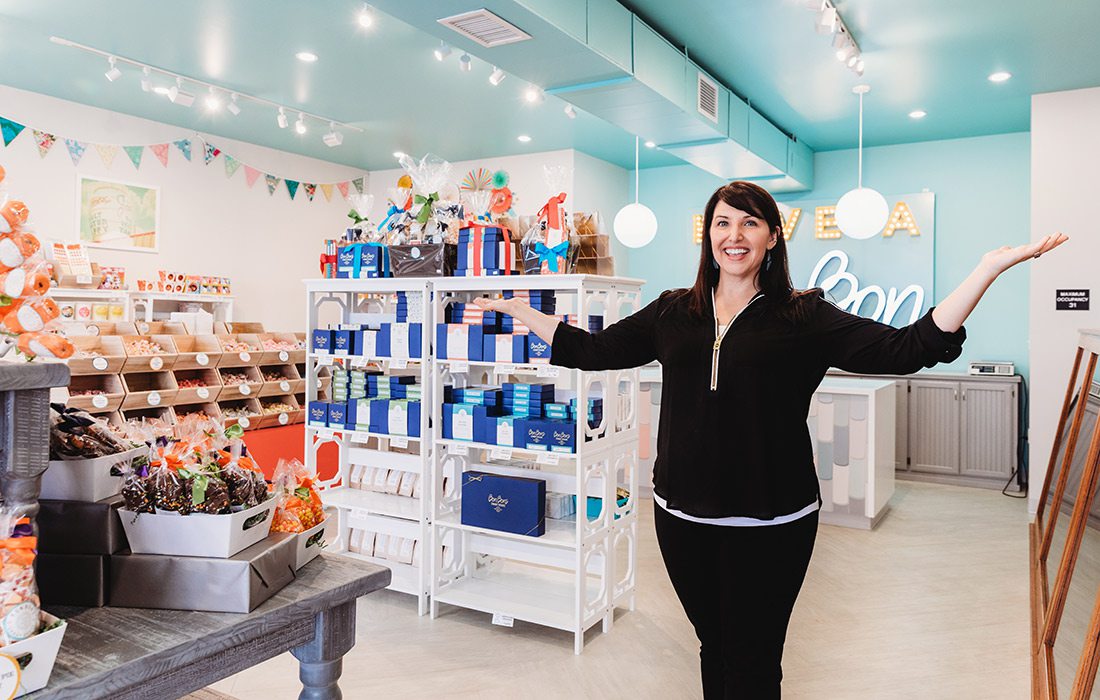 Interior design is an overall creative solution for a well thought out space. A. Deckard Interiors blends art and building science to create an experience for offices, hotels, retail stores, financial institutions and homes. Andrea Deckard strives to provide each client with personal, unique, creative solutions for functional spaces and aesthetic reflections of your culture.
Her clients represent a broad range of industry including Elliott Lodging, TelComm Credit Union, Bon Bon's Candy House and Esterly Schneider & Associates, to name a few. Interior design is an important aspect of your company's branding and should be handled by an experienced professional. Andrea Deckard's ability to understand clients' needs and push creativity fuels her passion for this work.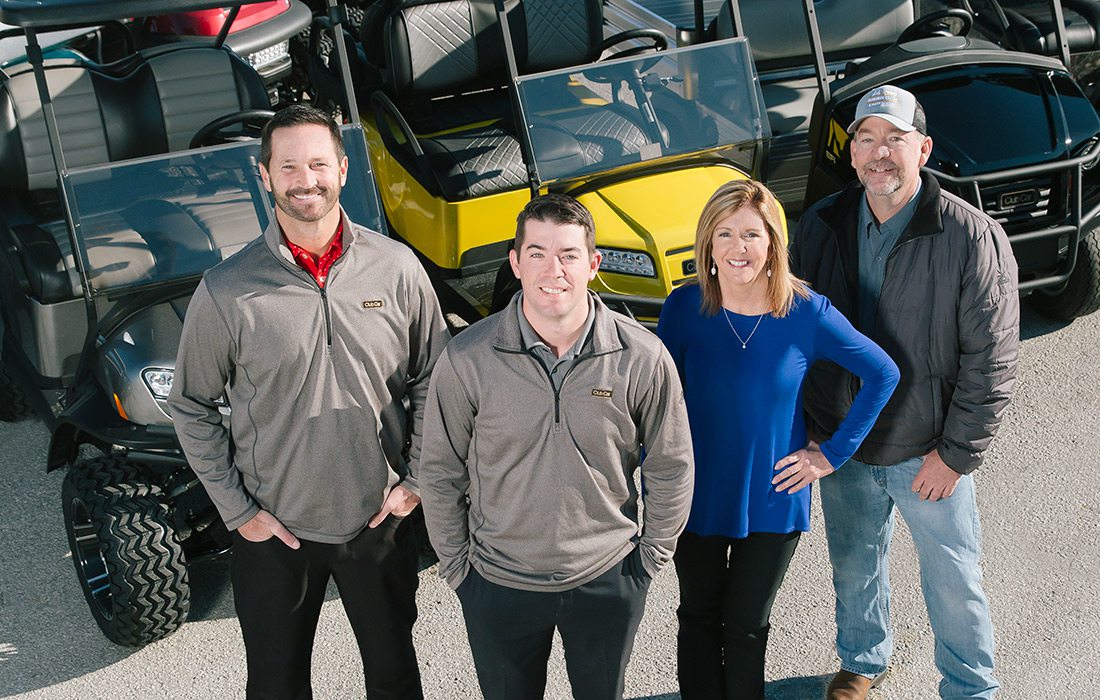 444 N. Belcrest Ave., Springfield, MO | 417-883-9393 | Additional locations in: Osage Beach, Lamar and Rogers, AR
Clear Creek Golf Car & Utility Vehicles offers a wide variety of new and used golf cars, utility vehicles and multi-passenger vehicles, all backed by the friendliest and most experienced service and support team in the Ozarks. From low-cost options for a tight budget, to those looking for high-end luxury options with all the bells and whistles, or anything in between, Clear Creek Golf Car & Utility Vehicles has the largest inventory in the Ozarks with hundreds of options to choose from. For the lake, the golf course, the farm, the factory, the resort, the perfect hunting vehicle and more—if you have a transportation need, they have a solution!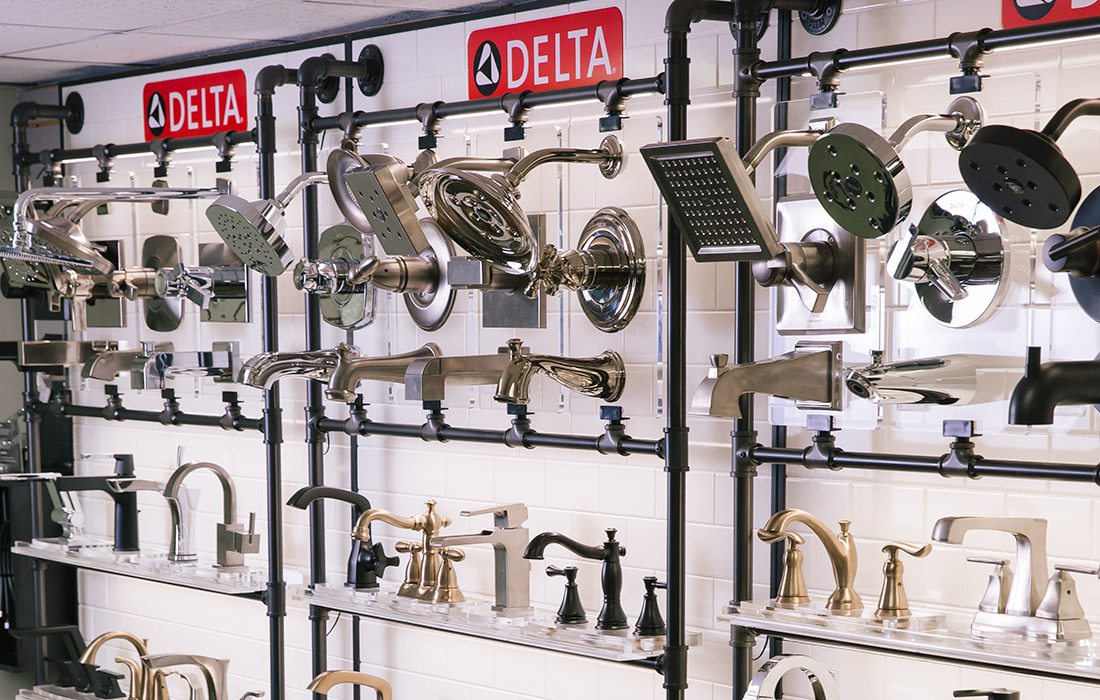 Edge Supply is in the business of transformation. Whether it's a custom home or simply a new sink faucet, Edge Supply has the parts and professionalism to bring transformation to how you live. After all, they're your go-to plumbing store!
Experience is what makes the difference. This family-owned company has been in business since 1946. Staff at both the East Trafficway and South Campbell locations are serious about serving customers and meeting their needs.
Edge Supply's showroom stocks products most places have to special order. They'll bridge the gap between homeowners and plumbing contractors or offer do-it-yourselfers installation advice. At Edge Supply, it's all about how you live.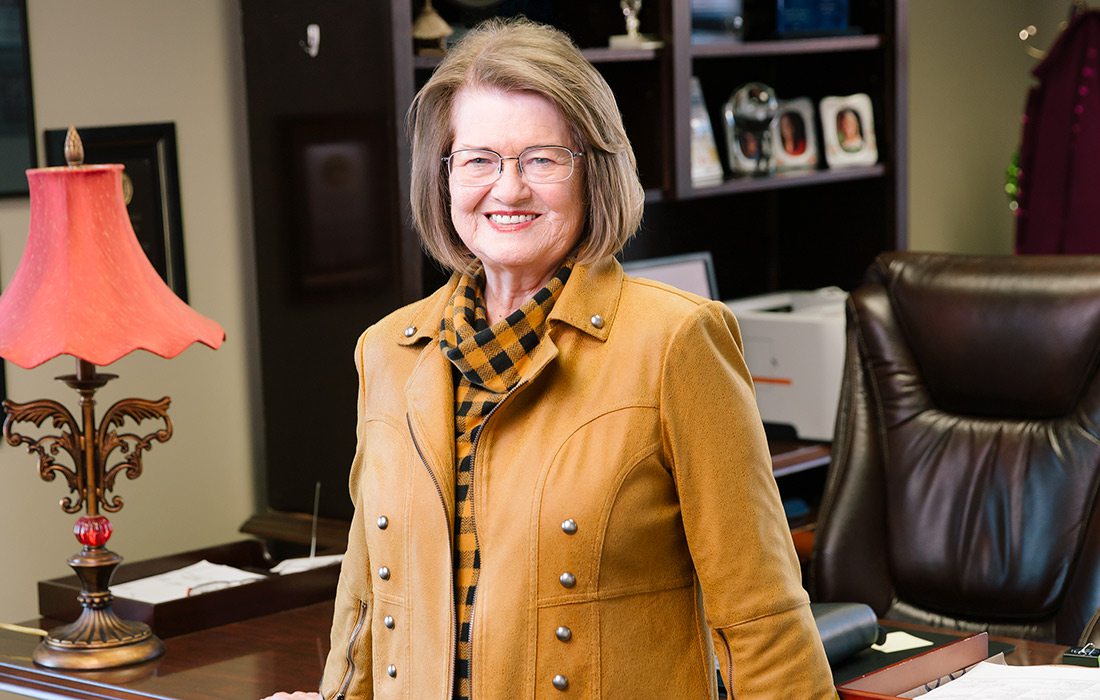 It's hard to outshine Ethel Curbow's reputation for excellence in 417-land real estate. Along with her AMAX team, she's made a name for herself in the industry, listing and selling residential and land properties over the past 30 years. She brings plenty of experience to the table, and customers are floored that she always answers her phone. Ethel keeps clients informed, markets their properties in every kind of media and has a great track record of success—that leads to many satisfied past clients. The Curbow team is knowledgeable, experienced, hard-working and ready to help you with your real estate needs!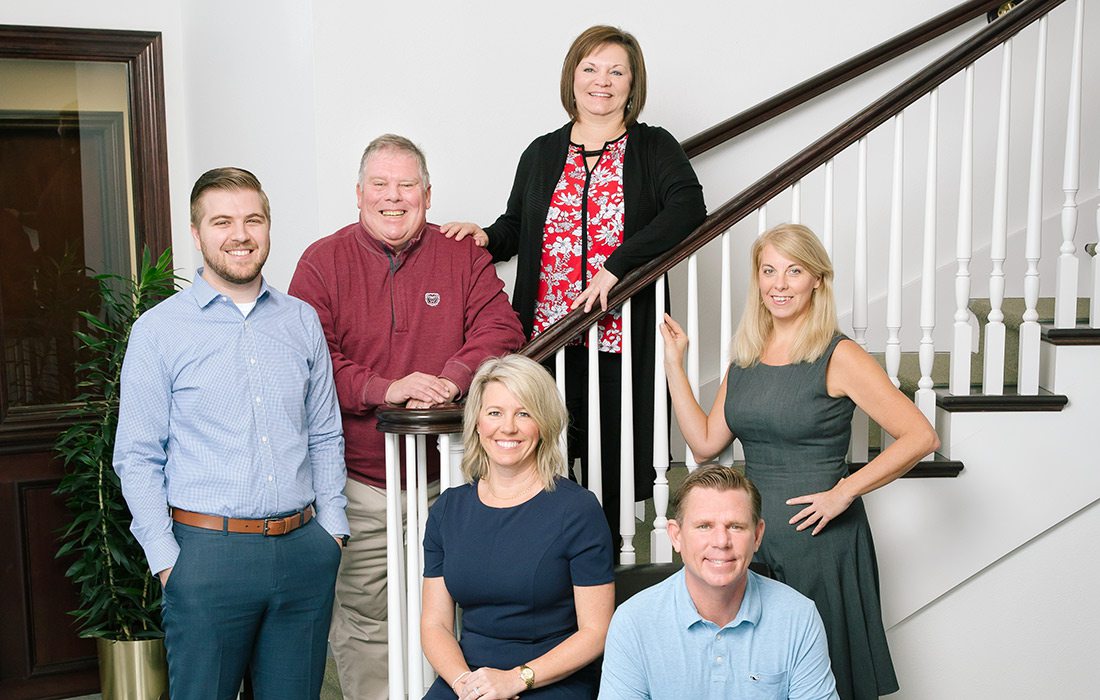 Apply for a home loan when, where and how you prefer with Great Southern Bank. 
They understand that banking isn't just about money—it's about convenience and having a team of experts in your corner. Great Southern Bank associates, pictured here, each have a longstanding career in the industry. They use the knowledge they've gained throughout their careers to help customers make an informed decision when selecting a custom mortgage solution. 
Great Southern Bank offers an expansive banking network, home loan center and online mortgage applications to make the process simpler than ever. They are committed to helping 417-landers purchase their dream home!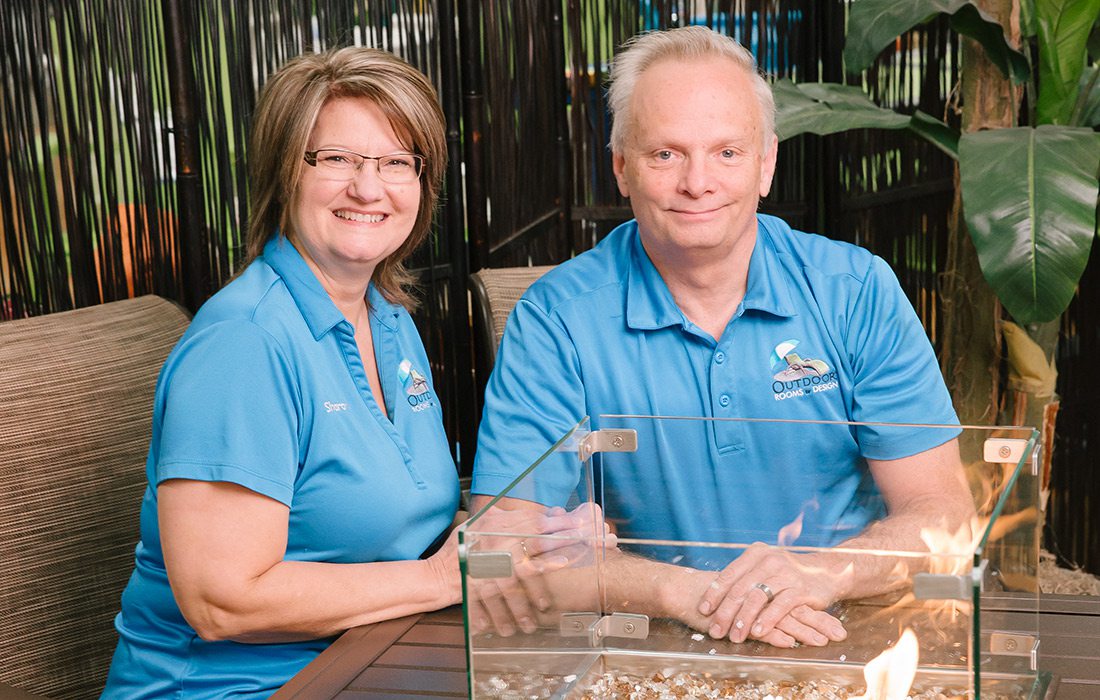 Outdoor Rooms by Design has their own definition of a "stay·ca·tion": when you've created a tranquil, peaceful environment in your own backyard, incorporating all of your favorite elements of that getaway vacation...without packing a bag! Outdoor Rooms by Design is ready to help you make every weekend a staycation. 
Just like the rooms inside your home, they can create a beautiful, functional outdoor space where you love spending time, whether that means evenings at the lake, dinner with your family or entertaining the entire neighborhood. 
Don't underestimate your outdoor space's potential! Visit Outdoor Rooms by Design today!