Spaces
Best Residential Pros in Southwest Missouri
Let these residential experts help you create the home of your dreams. Whether you're looking for a local contractor, remodeler, interior designer or just looking for the latest in home decor trends, we've got the best in southwest Missouri.
Aug 01 2019 at 9 a.m.
Our homes are near and dear to our hearts. You wouldn't trust just anyone to build, update or decorate a place that plays host to our families and closest friends. Introducing the Residential Pros to Know in southwest Missouri. These local businesses have your best interests in mind. Whether you're building brand new or looking to make a much needed upgrades around your home, the these Residential Pros are ready to help you get started today.


Jump to a Residential Pro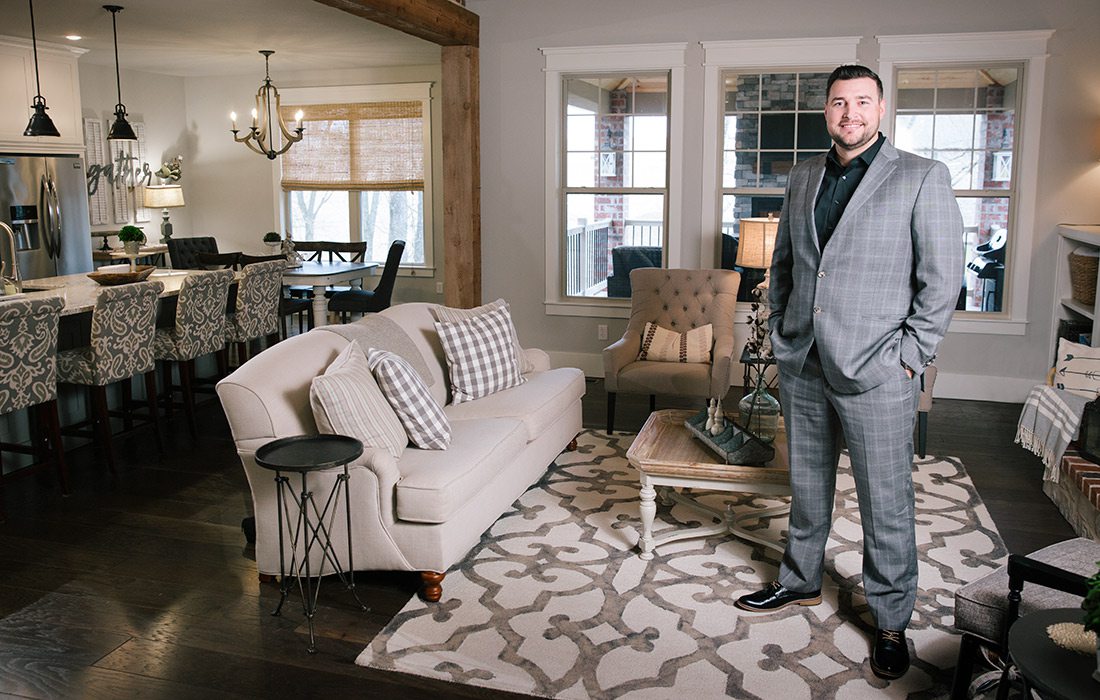 With Murney Associates Realtors, Springfield, MO | 417-

575-1322


Blake Cantrell Real Estate does more than match buyers to homes. They walk clients through the entire buying process, providing guidance every step of the way. Whatever your situation, whatever your goals, Blake Cantrell Real Estate has the expertise to help you unlock the door to your dream home. 

Taking care of people was Blake's number one priority when he served Republic as a fireman. He learned to be prepared at all times, to react swiftly with only a moment's notice, and to approach every situation with purpose and intent. Blake now has the privilege of applying those skills to his career in real estate, and he continues to serve his community by representing his peers in the public service sector. 

In just five years, Blake Cantrell, his wife Ashley and their team have established Blake Cantrell Real Estate with 500+ listings sold, Top 1% in SW Missouri, and 100+ active listings for sale currently. They've applied the skills that Blake learned fighting fires, mixed them with an intense marketing acumen, and kept their focus on the most important aspect of the job: helping people. You won't see things done the traditional way with Blake Cantrell Real Estate. You'll see results.
Buying your new home should be exciting. Searching for the perfect location, planning renovations, imagining your family's future. At Central Bank Mortgage, we want you to also enjoy the home-buying process as well. We've always been committed to helping our neighbors by servicing what we sell. We feel it's important to have someone you know taking care of your loan. That's why we finance and service our home loans within our company, right here in Missouri.* That's important to most families who don't want their mortgage sold to someone they don't know and trust.
Our experienced team of mortgage professionals are focused on customer service, communication and a commitment to making the home-buying process as painless as possible. So, whether you're looking for a new home loan or refinancing, one of our experienced local lenders would be glad to help.
*All underwriting decisions are made locally and we retain servicing on all conventional loans (mortgage that is not guaranteed or insured by any government agency). Talk to your lender about your specific loan servicing needs.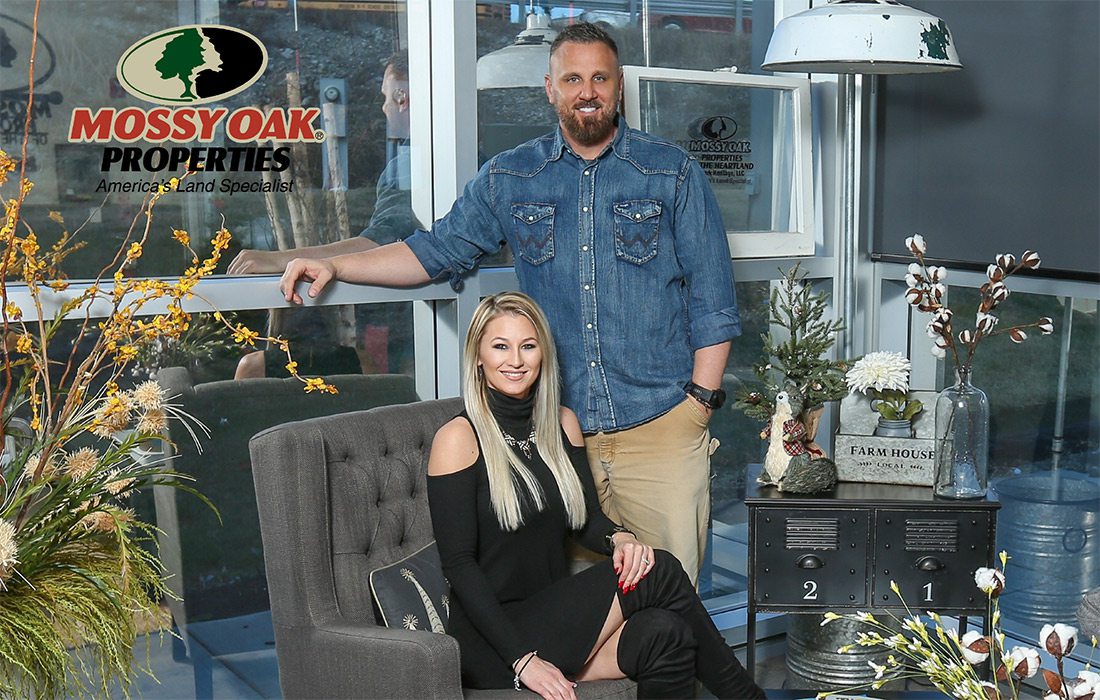 Chad Shook, owner of Mossy Oak Properties, is your local land specialist. He believes that selling or investing in property doesn't have to be stressful when you have the right team with extensive experience and connections on your side. Mossy Oak brings more than 10 years of experience to the table, an ability to speak the language of their clients, plus an aggressive work ethic. You won't see anyone at Mossy Oak kicking their feet up on the desk and waiting for the phone to ring—they're busy rolling up their sleeves and getting to work! 
Whether you're buying or selling, you'll love being a part of the Mossy Oak Properties brand. You'll get more exposure than other brokerages can offer through the national Mossy Oak network. This goes far beyond traditional MLS listings to a powerful network that reaches beyond just southwest Missouri to the entire country. Their team communicates with you throughout the entire real estate process and has your best interests in mind. You'll find that Mossy Oak does whatever it takes to exceed your expectations as a brokerage. 
Contact Mossy Oak Properties for elite service in land, farm, residential and commercial real estate.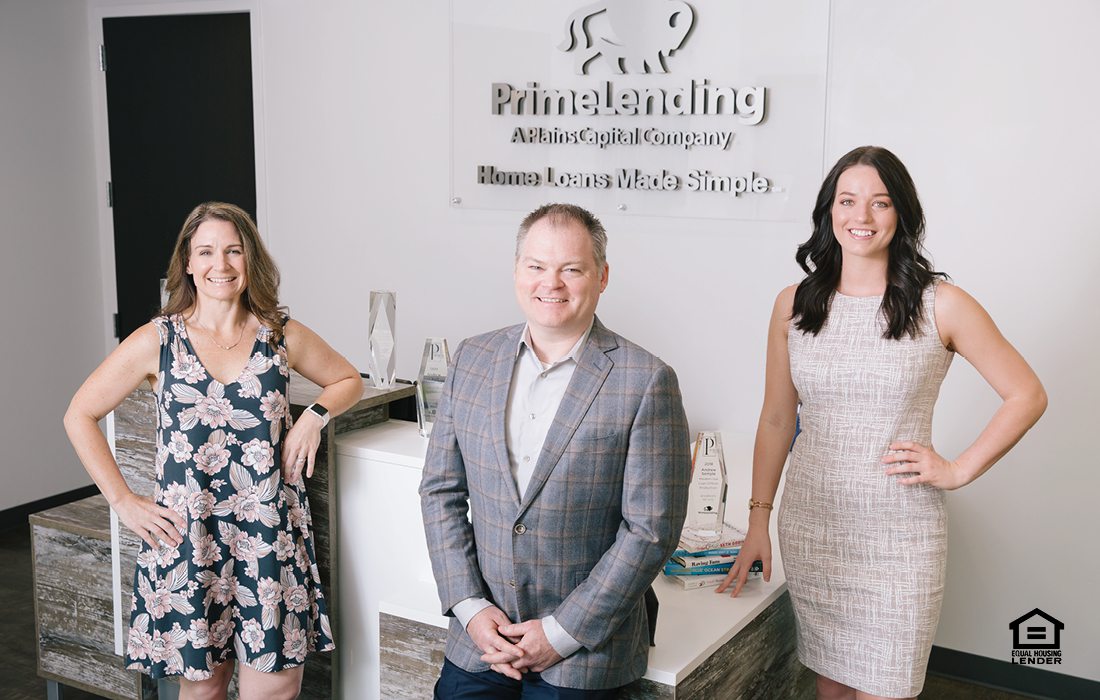 When you think of PrimeLending, you may think of home loans made simple. Their company, located on National Avenue in Springfield, helps 417-landers like you experience a hassle-free mortgage process. When you're ready to buy, build, renovate or refinance a home, you can count on them every step of the way—from a simple digital application experience to a personal one-on-one approach. Senior Loan Officer Andrew Semple and his team have won five Presidents Club Awards and were recognized this year by Mortgage Executive Magazine as being a Top 1% Mortgage Originator in America.1
PrimeLending is pleased to announce that they'll charge no lender fees for United States veterans and active military members on VA loans, or for teachers and educators who are committed to serving our nation's children. Semple recognizes that these two groups of people give more to our future than they receive in immediate pay. "They deserve exceptional services for their exceptional dedication to our country," says Semple.
Providing this benefit is a way that PrimeLending shows its appreciation for the selfless service that our military and educators practice daily. They appreciate that sacrifice and look forward to aiding in the home buying experience. For the local heroes and for the community members they serve—your journey home starts at PrimeLending.
All loans subject to credit approval. Rates and fees subject to change. ©2019 PrimeLending, a PlainsCapital Company. (NMLS: 13649) Equal Housing Lender. PrimeLending is a wholly owned subsidiary of a state-chartered bank and is an exempt lender in MO. V010918
1. Mortgage Executive Magazine https://mastermindsummit.com/MEM2019Winter/#?page=60
Live the lake life at Jax Creek! This picturesque setting is just minutes from Silver Dollar City and the attractions of Branson and, most importantly, right on the shore of Table Rock Lake. Jax Creek has lakefront cabins, luxury lake homes and lots available for your custom project. Not ready to buy? Rent one of their properties for an evening, a long weekend or a getaway. They're sure you'll "stay for a night, own for a lifetime." Lake-loving families and retirees appreciate the large square footage, modern floor plans, luxury kitchens, marina, boat docks with covered slips, miles of beautiful hiking trails and the waterpark that's coming soon. 
In their 25 years in business, owners Jay and Kim Steed have learned that homeowners know what they want in a new home. So they put their decades of experience to use, making dreams come true. They can even provide you with a fixed price to build your home, eliminating worry and providing peace of mind. 
Smart investors know they can make their dream of lake living pay for itself. When you're not using your lakeside retreat, you have the option to add it to Jax Creek's rental program. This trick-of-the-trade earns more than enough to take care of the homeowner's loan payment and typically includes a tidy profit.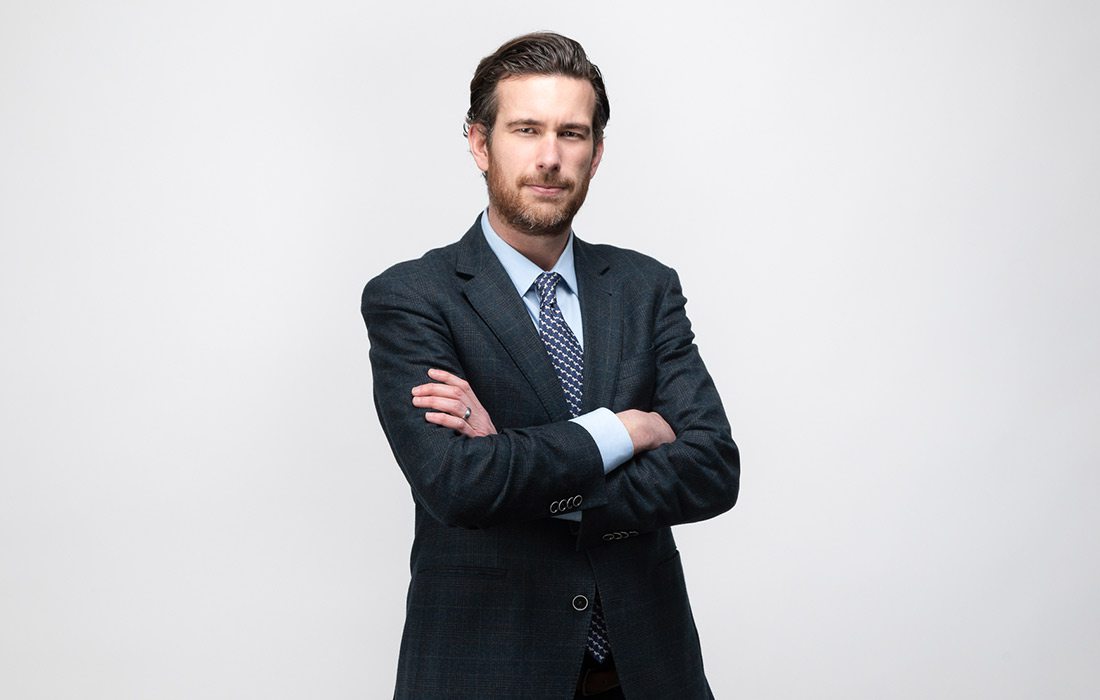 When you're invested in real estate, it's important to have a professional in your corner to provide answers you can rely on and to protect and enforce your rights. Taylor Moore Law practices efficient, attentive business and real estate legal services, with more than 20 years combined experience and a reputation for responsiveness and attention to detail. Property management companies, real estate agents and individual property owners know that Taylor Moore has their best interests at heart and cares about helping them in any way he can. 
Taylor Moore practices in the Ozarks with large firm pedigree and local values. He has experience working for some of the top law firms in the country, from New Orleans to Kansas City, and has been the lead trial attorney for Fortune 500 companies with multi-million dollar real estate transactions. Over the years, Moore has found that his most rewarding professional achievements have come from representing local businesses, and he looks forward to a consultation with you. His well-rounded experience in business, real estate and law gives him unique insight into the transactional and litigation matters that frequently arise and makes Taylor Moore Law exceptionally equipped to handle a wide variety of work here in 417-land.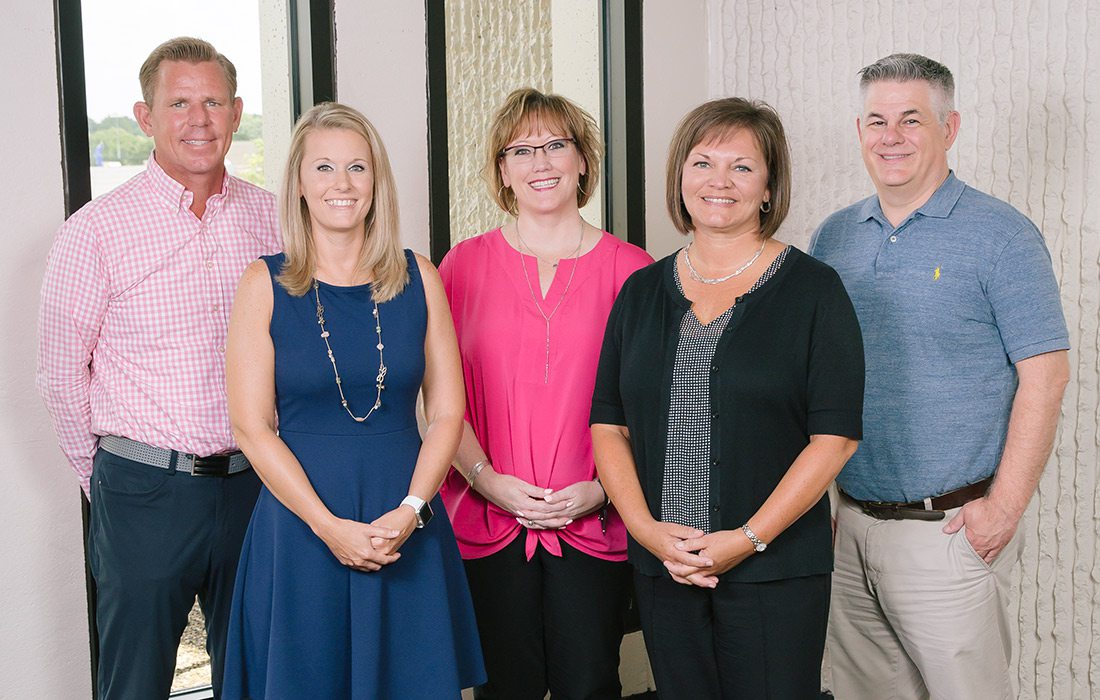 Apply for a home loan when, where and how you prefer with Great Southern Bank. 
They understand that banking isn't just about money—it's about convenience and having a team of experts in your corner. Great Southern Bank associates, pictured here, each have a longstanding career in the industry. They use the knowledge they've gained throughout their careers to help customers make an informed decision when selecting a custom mortgage solution. 
Great Southern Bank offers an expansive banking network, home loan center and online mortgage applications to make the process simpler than ever. They are committed to helping 417-landers purchase their dream home!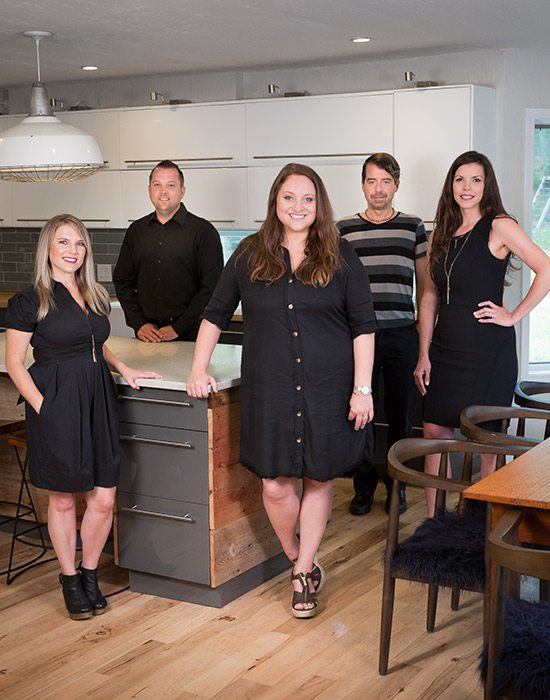 Coming Home Real Estate is made up of a team of caring and skilled local agents, but they operate individually. That means you'll never get lost in the mix or handed off to other team members. The agent you choose is the person you will communicate with and work with, from beginning to end. This high-quality, boutique real estate experience sets them apart from larger firms and provides each client with more one-on-one attention. Coming Home Real Estate has served southwest Missouri since 2002. They're experts at bringing together the right people with the right properties, to make coming home the best part of your day.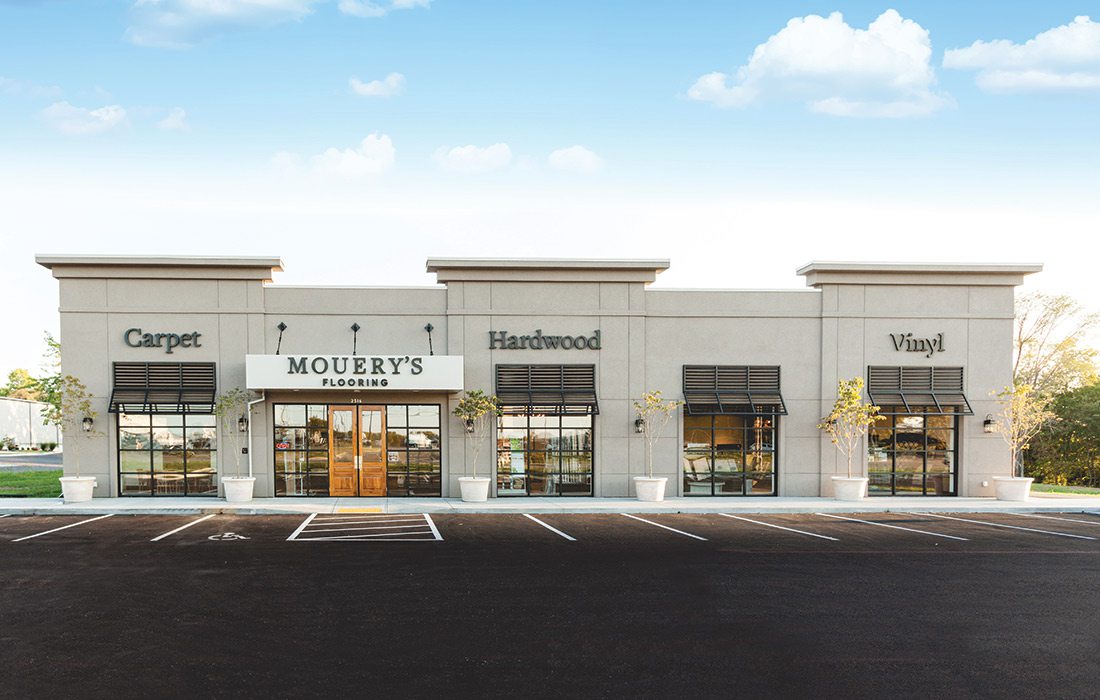 "Simplicity. Style. Expertise." Those words aren't normal adjectives that coincide with choosing floors for your home or business. But that is exactly what you will experience at Mouery's Flooring. From their owners to their staff, Mouery's flooring experts simplify the floor-buying process. That includes it all—carpet, hardwood, vinyl and rugs! They educate their customers on which products would be best for their project and ultimately their lifestyle.… all in a commission-free showroom that's stocked with the newest and best flooring products from around the globe, including Magnolia Home by Joanna Gaines rugs. Mouery's Flooring is family friendly, local and has been run by the Mouery family since their start in Springfield in 2006. Visit their showroom and experience the difference.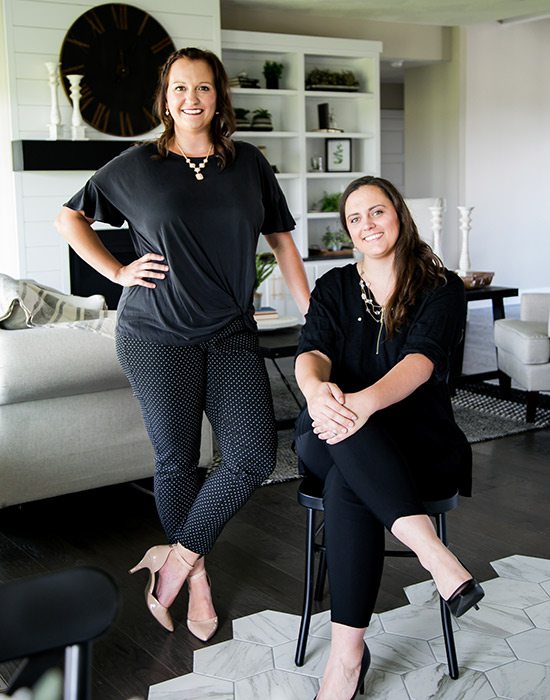 Employing a qualified home staging company is statistically proven to help properties sell faster and for more money. Nest Interiors + Design helps take the stress out of selling your home by offering a range of packages to suit the needs of the property and can even utilize existing furnishings in their vision.
Nest Interiors + Design is developing consistency in their industry by staging homes daily. Using creative layouts and the implementation of their Modern Industrial Farmhouse design trends, their homes are transformed in an appealing and memorable way.
Shop the latest home trends to transform your home on a modest budget at their new store in downtown Ozark.