Life
This Week in 417-Land
The very best things to do this weekend and beyond in 417-land. Updated every Thursday.
by Jamie Thomas
Nov 26 2020 at 8 a.m.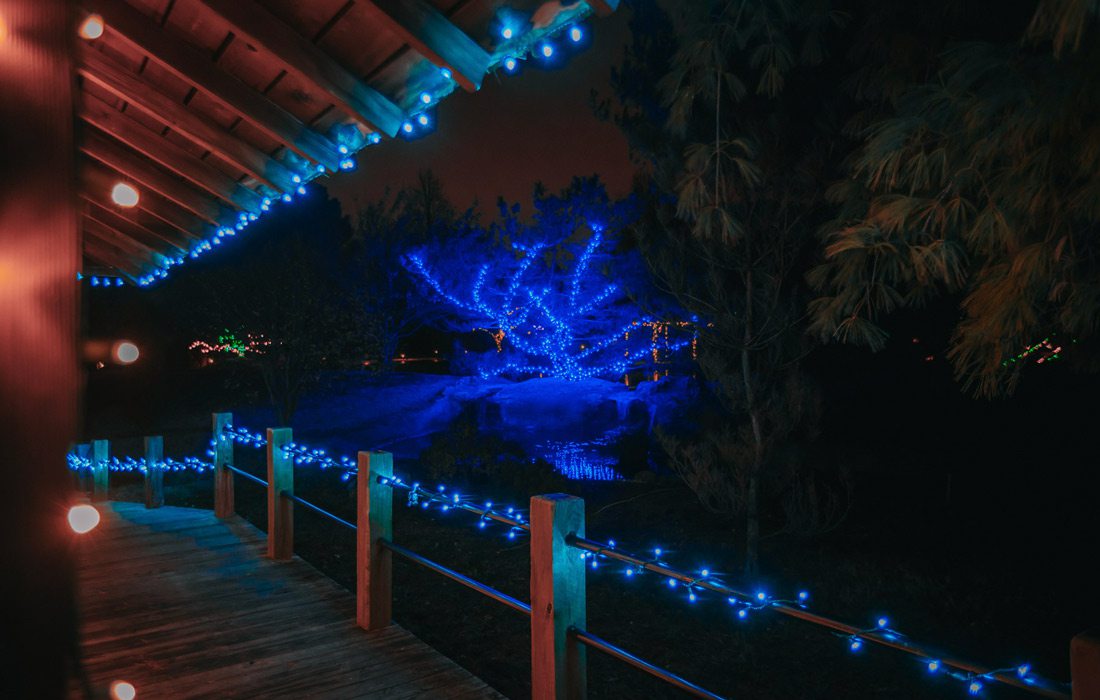 Many of our local businesses are offering online alternatives and additions to regular services, and they have adopted safety precautions such as capacity limitations. When you're heading to events, please make sure to stick to the rules about physical distancing, hygiene and mask-wearing. All events are highly subject to change right now, so please make sure you double check event pages for dates and times. If you know about anything that isn't on this page, please let us know.
This Week: November 26–December 3

We're always looking for new photos and you can help! Whether you're at home or abroad, submit your snaps of where you're reading 417 Magazine and you could see yourself in a future issue.
Historic Gillioz Theatre, times vary
The historic Gillioz Theatre is holding a Friday Films series, screening classics every Friday until November 27. This week the Gillioz screens National Lampoon's Christmas Vacation.
History Museum on the Square, from 8 a.m.

The History Museum on the Square joins the downtown holiday window display lineup with its Once Upon a Christmas Past, starting November 26. See a collection of vintage Christmas décor exhibits showcasing Christmas decorations and related items from the 1850s through the 1960s.
Locations and times vary

The 26th Annual Thanksgiving Day Turkey Trot 5K Run/Walk presented by Brad Bradshaw goes virtual this year. What does that mean? It means you can register and take part in the location of your choice. Head to the website to find out the full details.
Culture Flock, during store hours

Culture Flock joins in on Small Business Saturday with Shop Small Weekend. Shop online anytime or mask-up and head into the store on Saturday and Sunday for some perfect(ly unique) gifts.
Mizumoto Japanese Stroll Garden, times vary

Gardens Aglow returns for its second season with more lights and new features. Take a laid-back walk through the display of more than 10,000 lights. Masks and physical distancing are required at the venue.
Wheeler's Lofts, 10 a.m.–5 p.m.

The Downtown Springfield Association presents the Queen City Craft Show as part of Small Business Saturday. Tickets are on sale now, and the first 50 will receive a free swag bag. Social distancing and masks are required.
Firehouse Pottery

Firehouse Pottery is supplying pottery-to-go kits so you can make your own holiday decor. The package includes your ornaments, glaze, reduced studio fees and more.
Tie & Timber Beer Co., starting noon Dec 1.
Tie & Timber Beer Co. releases a new toasty ale, Toeko Barrel Aged Coffee Amber. This brew has a brown sugar sweetness and a touch of citrus, according to Tie & Timber.
Need to know more about what's going on in 417-land right now? Check out our #417strong page for local resources. Visit our Events & Promotions page to stay up to date on the latest 417 events, contests, promotions and more!