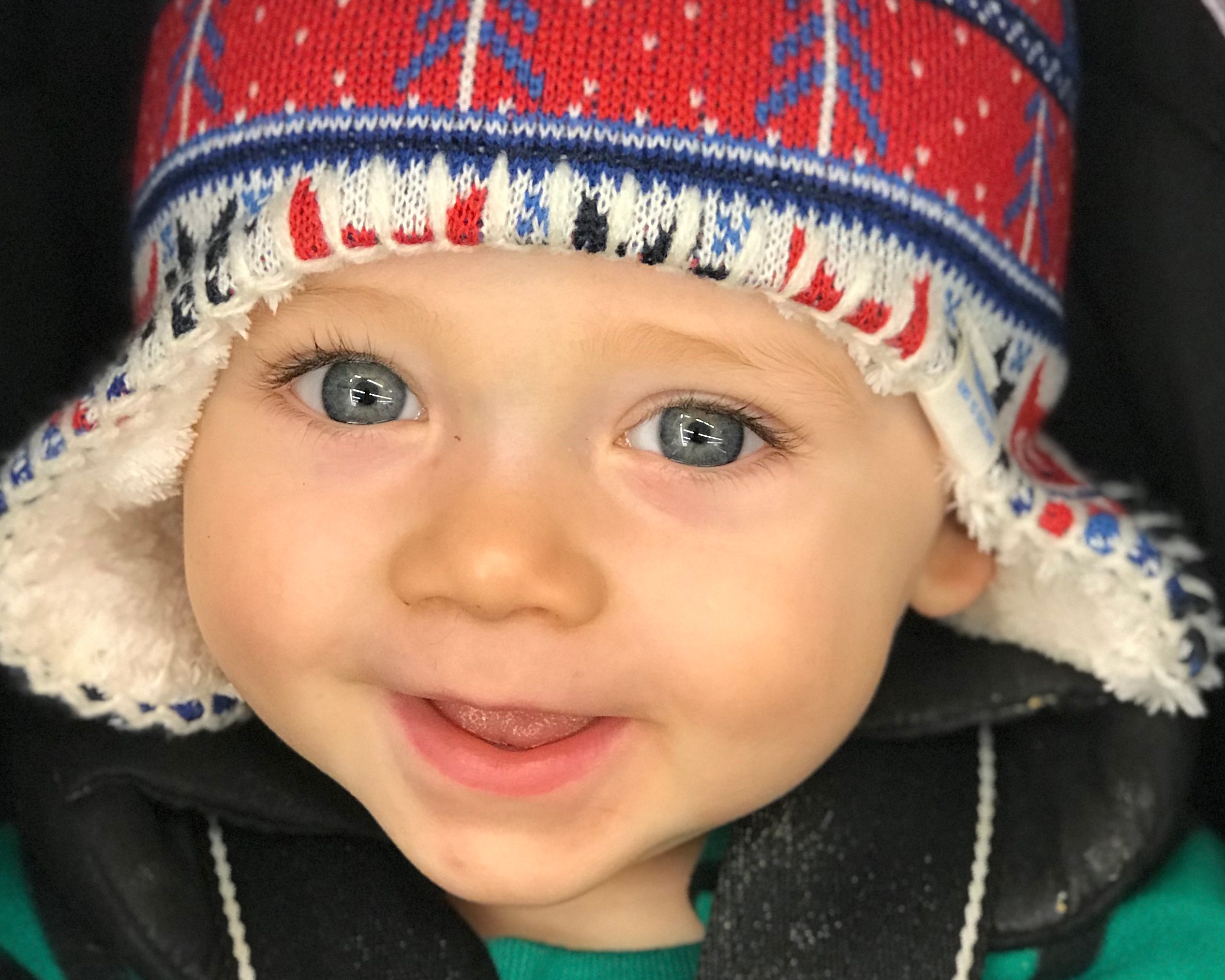 What is your favorite food?
I love ALL food! I haven't met a food I don't like, except those nasty mashed peas. Yuck! One of my nicknames is BACON, short for Baby Conrad. I think that'll be my favorite food one day. . . once my Mommy lets me eat it! For now, I love to snack on blueberries, green beans, and cheese. I love things I can feed myself, since I'm a big boy now!


What song makes you dance in your diaper?
My favorite song is Rubber Ducky. My Daddy sings it to me every night at bath time. I love to splash and giggle while he sings! Its my favorite time of day!


What three words describe you?
Three words to best describe me are animated, happy, and outgoing.


Share something unique about yourself or a funny story:
I think there are many things that make me unique. The first things that people usually notice about me are my big blue eyes and my big smile!  I really love playing with my 3 doggies, bouncing in my bouncer, and crawling all over the place. I also really love to talk and am learning new words all the time. One of my favorite activities is to talk on FaceTime to my family that live out of state. I usually get really excited and shout out their name when they answer the phone. My grandparents especially love it!
Don't miss the issue!
The Cutest Baby winner is featured in the April issue of 417 Magazine