Ezra Balasundaram, 10 Months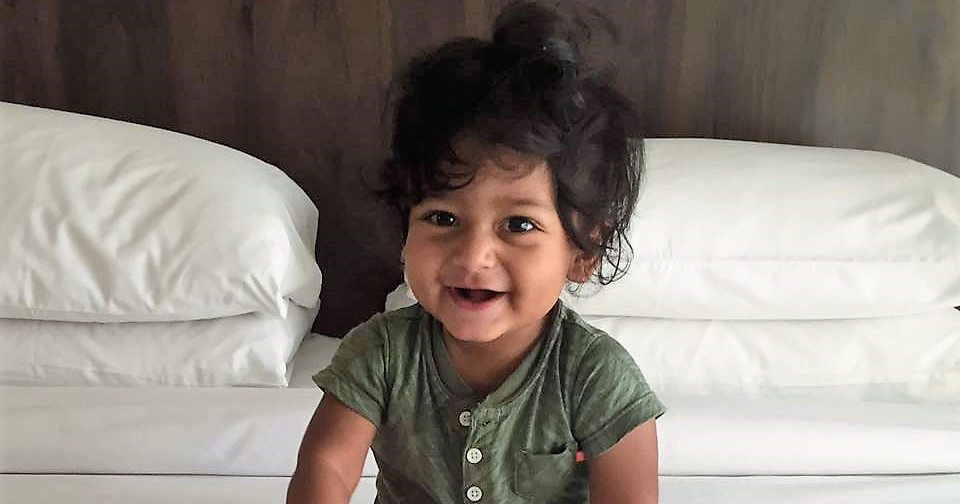 What is your favorite food?
My favorite food is Arroz con Pollo (chicken and rice) from Amigos Mexican Restaurant in Springfield. My parents and I go there often and I am just starting to eat whole foods. Besides that I love my formula and sometimes it even puts me to sleep!


What song makes you dance in your diaper?
I love listening to Elvis when my mom is playing his music and cleaning the house. Who doesn't love the king?


What three words describe you?
Happy, Determined, Handsome


Share something unique about yourself or a funny story:
I am a world traveler. Since I am half Indian and half American I get to experience both sides of my culture. I went to India with my parents for my first Christmas to see my grandma there. We saw so many things and met many family members there. It was so fun! My other grandma lives here in Missouri on a farm and I got to ride on a John Deere! I have also been to the beach already, to the big city of Chicago and since my parents love to travel we are planning our next trip as we speak.


Don't miss the issue!
The Cutest Baby winner is featured in the April issue of 417 Magazine