Grayson and Olivia Diggett, 11 Months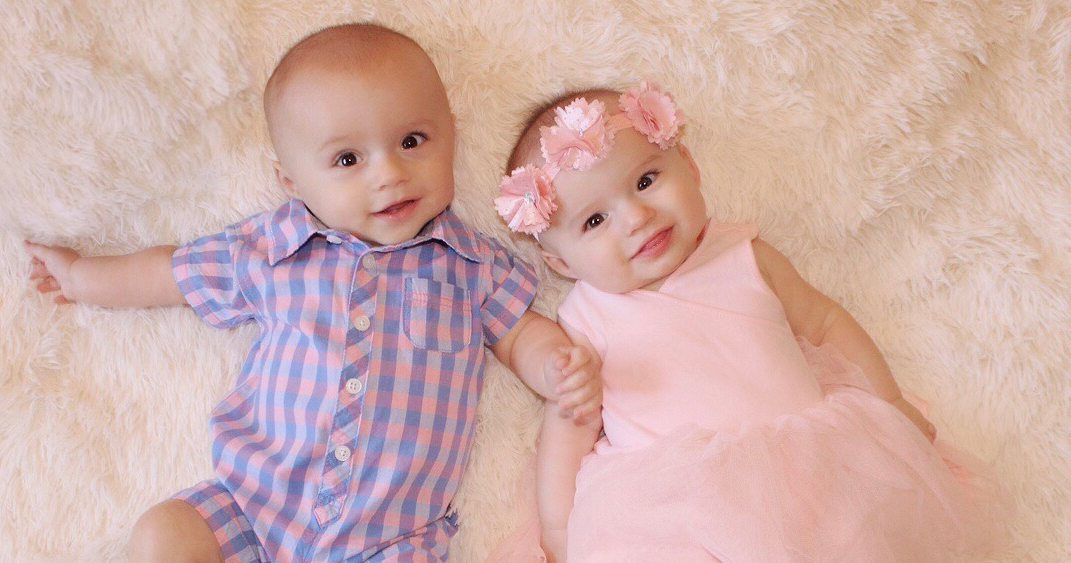 What is your favorite food?
Olivia: I like ice cream. Well I think I may. I haven't really tried it but Mommy ate it all the time when I lived in her belly and I enjoyed that. My all-time favorite is Blu's Birthday Cake ice cream. I mean who doesn't like cake!?
Grayson: I'm a man. I like meat and potatoes. Basic. Haven't met a steak I didn't like.


What song makes you dance in your diaper?
 Olivia: I like the song "Shake It Off" by Taylor Swift because I can really identify with that song. I like to shake it and I like the lyrics "players got to play, play, play," because I love to play. Or "Bootylicious" by Destiny's Child. But don't tell dad. I'm not supposed to dance to that song.
Grayson: "Rump Shaker", "Baby Got Back", "Honkytonk Badonkadonk". All the classics. I also can really get down to KC and the Sunshine Band's "Shake shake shake...shake your booty!"


What three words describe you?
Olivia: My dad sings me a song that says I'm pretty, perfect, and precious. So it must be true.
        Grayson: Our parents say a lot of mushy stuff about me but I think all the ladies out there should know that I am single, cuddly, and working on getting my own place.


Share something unique about yourself or a funny story:
Grayson: Well, what makes us unique is that we are twins...but still individuals, ya know? People ask us all the time if we are twins and then they follow up with "Are they identical?" I mean, do you think I look like her?
Olivia: Ewwww, gross, I do not look like him!


Don't miss the issue!
The Cutest Baby winner is featured in the April issue of 417 Magazine