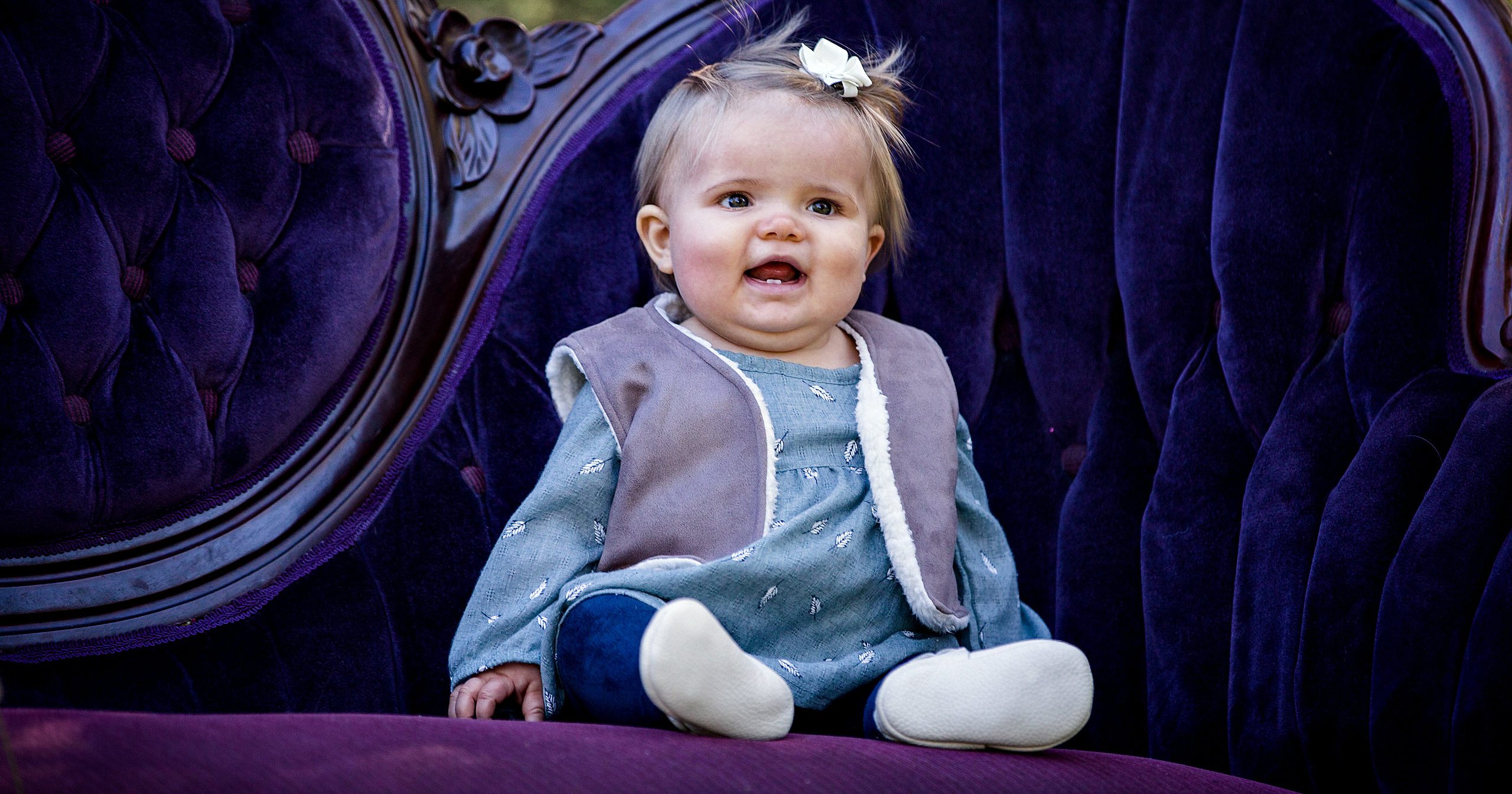 What is your favorite food?
The better question is what food do I not like? All food is my favorite food! My true love is milk, but my parents introduced me to solids at 6 months and I haven't found one thing I don't like, yet. My family calls me the very hungry caterpillar. I try and keep my diet healthy, but sometimes my parents slip me a bite of cake or scoop of Andy's ice cream (on special occasions, of course). If we eat out I always request Mexican!


What song makes you dance in your diaper?
I stop in my tracks when the Disney channel comes on. I can really shake my tooshie and bob my head to the theme song of Puppy Dog Pals and Mickey Mouse Clubhouse! My parents love having dance parties with me. I put on my own Super Bowl halftime show when Justin Timberlake's "Can't Stop the Feeling" came on!


What three words describe you?
Silly, sweet, happy


Share something unique about yourself or a funny story:
I have the biggest personality! Being the only child/grandchild in the family makes me just a little spoiled. My best friend is my dog, Charley. He's an 80-lb Golden Retriever and runs me over sometimes, but I love to waller all over him. I flash my cute smile and wave at every stranger I see. Mimicking my parents is my favorite. They just taught me how to "cheers" and now I'm the life of the party!


Don't miss the issue!
The Cutest Baby winner is featured in the April issue of 417 Magazine