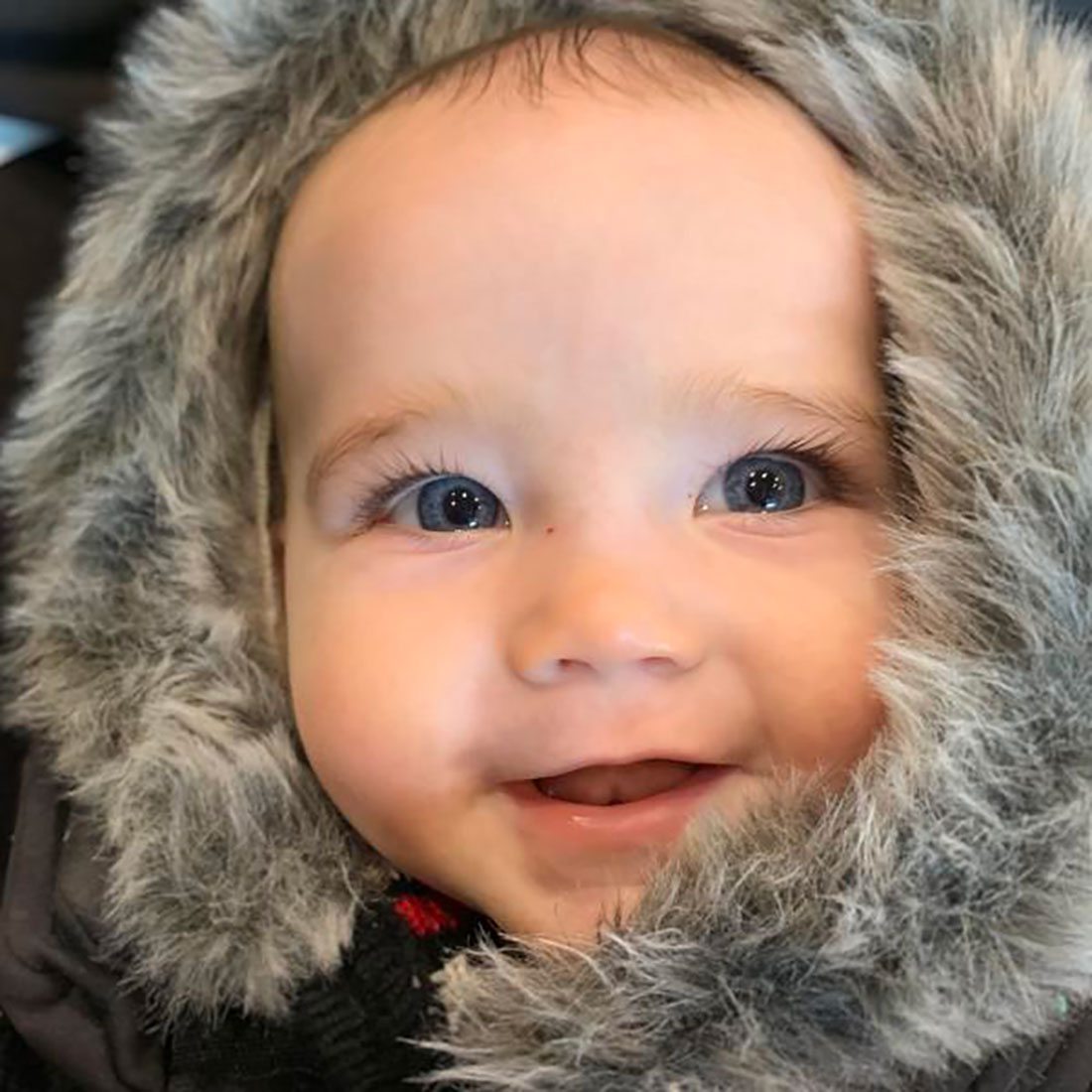 What song makes you dance in your diaper?
"Rubber Ducky" is definitely a favorite of mine! I know it's bath time when I hear it, and I get so excited. Mommy also sings some Billboard Top Hits including "Bounce, Bounce Baby," "Diapey Change, Diapey Change," and "Kick, Kick, Kick, Play, Play, Play". . . or maybe she makes those up.
What is your favorite food?
Food? Yes, please! I love all the foods! My favorite include oatmeal, sweet potatoes, applesauce, and yogurt. I also love milk, of course. My big brother tries to share his snacks with me, but Mommy and Daddy say I'm not quite ready because I don't have any teeth yet.

What three words describe you?
Sweet. Happy. Lovely.

Tell us what makes you unique, or share a funny story.
Hi! I'm Charlotte Elizabeth, but everyone calls me Lottie for short. People tell me that they think I have pretty blue eyes and really long eyelashes all the time. They also say I'm really laid back and calm. I really love being snuggled and like to giggle all the time! I'm learning that I can make a lot of fun sounds and even can say "mama." My big brother, Conrad, is my best friend. He likes to share his toys and teach me lots of neat things. I have three doggies and they are so cute! I love to watch and giggle when they are playing. In my free time, I enjoy scooting around the room, jumping in my jumper, and playing with all my toys.

We've got plenty of local, family friendly ideas!
Subscribe to 417 Magazine to stay up to date on activities for you and your family all year long.