Theatre
Batman: Live Parodies – Series Finale: "Batman: The Movie"
7:30 p.m. to 8:30 p.m.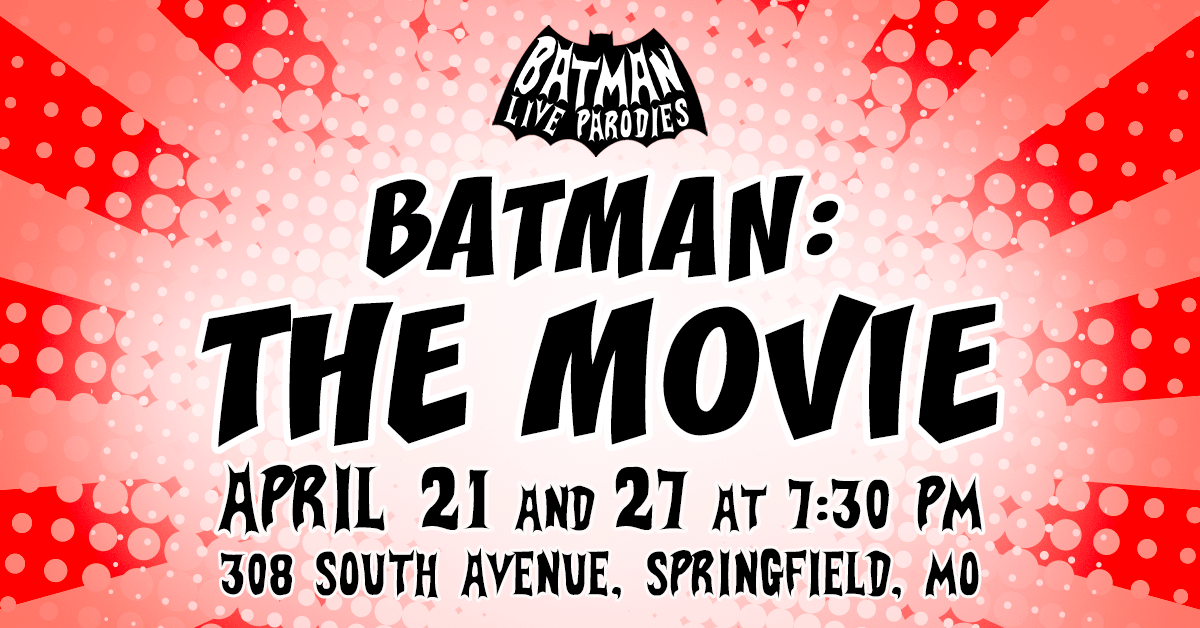 About This Event
---
In this re-imagining of the 1966 classic, "Batman: The Movie," the infamous caped crusaders catch wind that a resident of Arkham Home For The Elderly, known only as The Colonel, has disappeared and reached out to an old friend for help. In his office, we find that Commissioner Gordon has given up law enforcement for a much calmer life as administrator of the very retirement home that Batman and Robin find themselves holed up in with hopes to thwart a fishy felony.
A rescue mission is launched, but when a list of assumed residents begins to look all too familiar and even more suspicious, we find that the most powerful villains in all of Gotham have banded together for one last plucky and puzzling prank with a purrr-nicious twist.
What's this? The Penguin! The Joker! The Riddler! And Catwoman! All in one episode!?
Whatever could this mean for the fate of the Dark Knight and his Boy Wonder? Will the kidnapping of The Colonel come to a cataclysmic conclusion? Will Arkham Home For The Elderly be foiled by the fiendish foes' final flight of foul play? Find out when the Fearsome Foursome take on the Dynamic Duo in the series finale of Batman: Live Parodies!