Theatre
Batman: Live Parodies – "Who Killed Commissioner Gordon?"
7:30 p.m. to 8:30 p.m.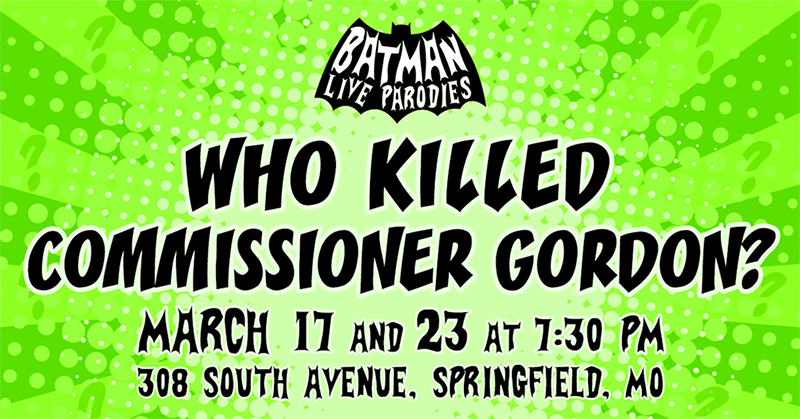 About This Event
---
Riddle me this: "What is the beginning of eternity, the end of time and space, the beginning of every end and the end of every race?" The answer is 'E,' of course! You know what else begins with 'E?' Edward E. Nigma! Gotham City's twitchiest intellectual egotist with a compulsion for puzzles is back with the one of the most curious riddles of all: 'Who Killed Commissioner Gordon?'
With the news of her father on high alert, Batgirl visits the Dynamic Duo for backup. Following a bread crumb trail of quandaries and conundrums over and under and around the city, our heroes find themselves taking in the likes of a perplexing plight of a poetry slam, but when the headliner turns out to be The Riddler, it's a brain-twisting teaser of wit and the written word.
Who will be the pious prizewinner and who will end up the puzzling poser? Will Batgirl stay stumped by the riddle of her fatherly fatality? Find out in this new bat-adventure with two shows on March 17 and 23 at 7:30 pm!