Educational
Connection Summit: Creating Inclusive Communicators
8:30 a.m. to 4 p.m.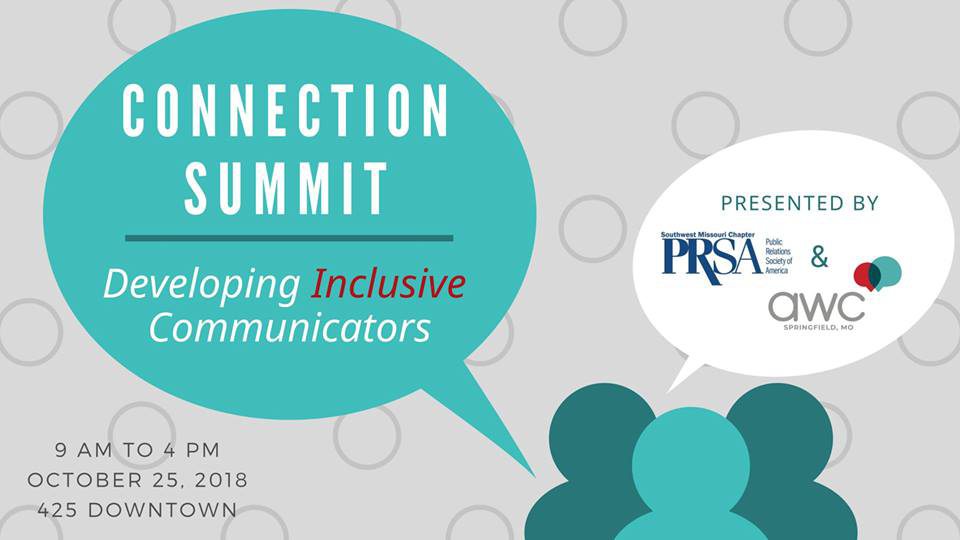 About This Event
---
Registration includes breakfast, lunch, and a light afternoon snack

8:30-9 a.m.
Light breakfast and registration
9-9:15 a.m.
Welcome
9:15-10:30 a.m.
Giving Voice Troupe

Cultural climate is everyone's responsibility. Whether business or academia, everyday interactions challenge an organization's goal for a positive, inclusive environment.

Giving Voice uses the power of theater to spark dialogue on issues of diversity, inclusiveness and cultural competence. Based on a foundation of research, the nationally recognized Giving Voice troupe brings diversity training to new levels, addressing various issues of oppression, including micro-aggressions.
This forum, titled "No Offense," will engage audiences in thoughtful awareness, development of strategies, and the opportunity to try those strategies in a safe environment.
10:30-10:45 a.m.
Break

10:45 a.m.-12:15 p.m.
Generational Communication

We've all experienced generation gaps. However, these seem to be more prevalent now than ever! For the first time in history, we have as many as six generations in our communities, five generations raising children and four generations in the workplace. Frustration and blame are common when we don't have a clear understanding of what these differences are and why they are what they are. Unity comes from understanding and knowing what each generation offers. We will explore the current six generations and discuss how to leverage that potential in our businesses and communities.
Presenter: David Liss, executive director of technology at Nixa Public Schools
12:15-1:15 p.m.
Lunch
1:15-2:45 p.m.
Ahead of Ahead by Culture Waves
A look at how to stay on top of consumer expectations and needs in an always-on and constantly changing world. This discussion will focus on major consumer mindsets, what causes changes in consumer behavior and a look into how the next wave of consumers will engage with brands and services.
Presenters: Chief Insights Officer Locke Hilderbrand and Food Channel Director Kay Logsdon
2:45-3:15 p.m.
Break
3:15-4 p.m.
Closing

Lyle and Larnelle Foster will share reflections on their journey as African-American men and how their experiences have impacted and shaped them today. Join them as they offer spoken word, poetic truth and maybe some music to chronicle their story and provide insight for all of us. Their combined message promises to be a powerful communication for all of us!