Gala
New Years Eve Masquerade Gala
8 p.m. to 11:59 p.m.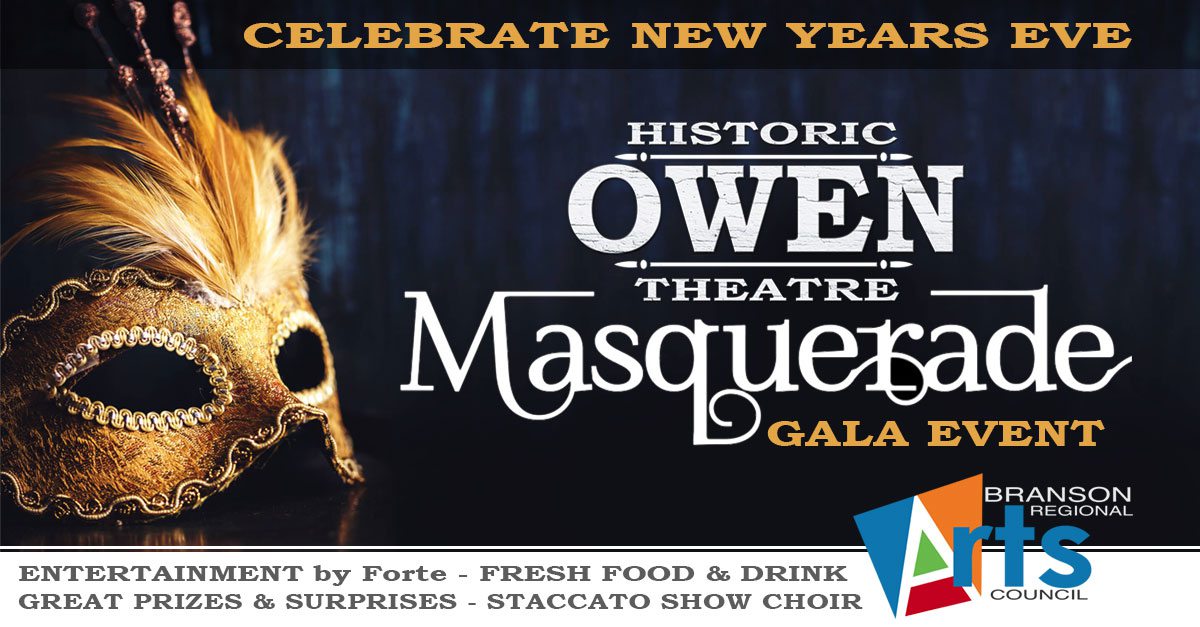 About This Event
---
Celebrate New Years Eve At The Historic Owen Theatre in Downtown Branson.
Ring in the New Year with an incredible show, fantastic food, delicious beverages (including wine and champagne), amazing prizes and auction items, party favors, masquerade masks (for early ticket purchasers) and lots of surprises.
The Branson Regional Arts Council is winding up our FIRST YEAR at the Historic Owen Theatre with an unbelievable event you won't want to miss!
This is a perfect event for singles, couples, or groups who want to celebrate in one of Branson's most historic venues, the Owen Theatre.
We are producing theatrical performances that will feature highlights of this year's productions as well as next year's shows. Our BRAC Show Choir STACCATO will perform, as well as the professional acting troupe Forte', with another of their spectacular cabaret shows with a Masquerade theme! Lots of fun and surprises!
The entire event is $49.95 (plus service fee) per person, and proceeds benefit the Branson Regional Arts Council.
Seating is limited, so please get your tickets soon!