Theatre
Supernatural: Live Parodies – "Season One Finale: Devil's Trap"
9 p.m. to 10 p.m.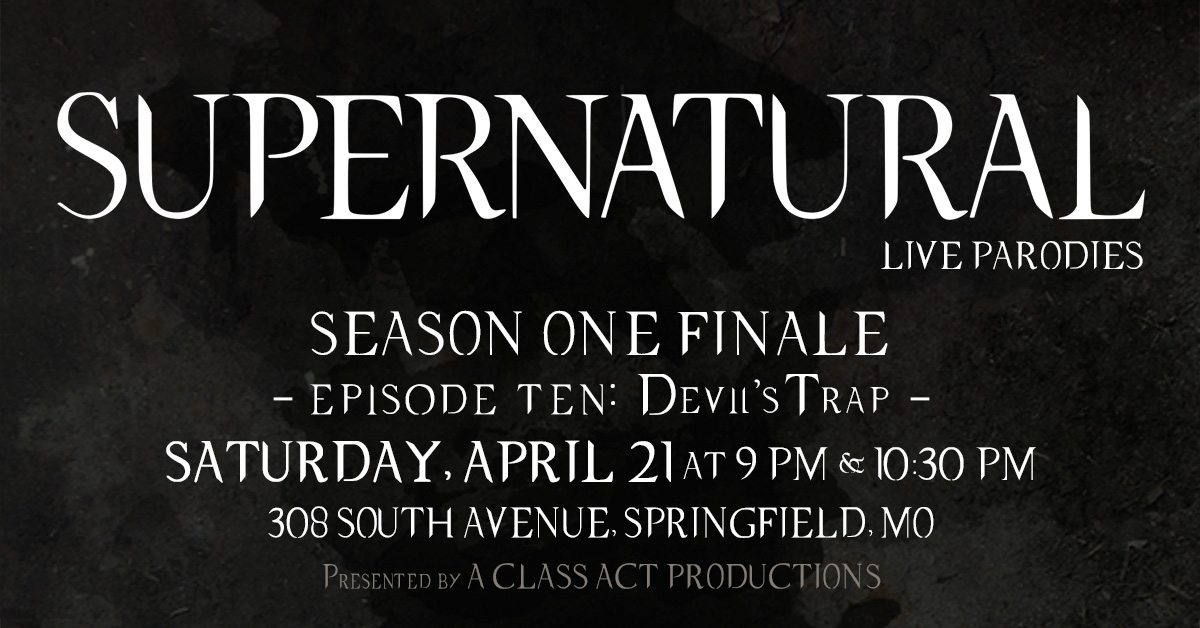 About This Event
---
Sam and Dean Winchester, two Midwestern brothers raised as Hunters to track down ghosts, demons, and other creatures of the paranormal. After reuniting with their father, John, the three team up to take down Azazel, the demon that began their nightmare so many years ago.
In this season finale, Dean has returned from being stuck in another dimension while Sam fills him in on everything he missed out on. John has gone to find Meg in an attempt to deceive her into ending her killing spree by giving her a replica of the Colt, but only finds himself being captured. Sam and Dean recruit the help of an old friend to find their father, and end Meg once and for all.
Will Sam and Dean be able to save their father before Meg adds him to her body count? Will the boys be able to hang onto the Colt, and keep it from the demonic clutches of Azazel? Will they survive their encounter with the evil forces that seem to be growing in numbers? Find out in the season finale of Supernatural: Live Parodies! Come hunting with us!
Two show times at 9:00 and 10:30 pm.