Charity
Ultra Half K
11 a.m. to 2 p.m.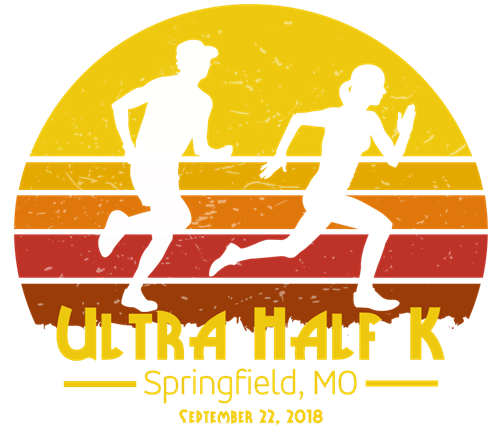 About This Event
---
𝐀𝐛𝐨𝐮𝐭 𝐭𝐡𝐞 𝐔𝐥𝐭𝐫𝐚 𝐇𝐚𝐥𝐟 𝐊
Join your fellow underachievers for a few fun minutes of magnificence, merriment, and frolicking to raise money for a great organization, Haley's Hope. You read that right. The decimal point isn't a typo.
The inaugural Ultra Half K will be a very fun, humorous event that will parody the typical 5k and its following. Instead of running through all 3.1 miles of a typical 5k, join us to run 546 yards--roughly 4.5 football fields.
𝐃𝐢𝐬𝐭𝐚𝐧𝐜𝐞
.5k (546 yards)
𝐑𝐞𝐠𝐢𝐬𝐭𝐫𝐚𝐭𝐢𝐨𝐧
Register online 𝒘𝒘𝒘.𝒉𝒂𝒍𝒆𝒚𝒔-𝒉𝒐𝒑𝒆.𝒄𝒐𝒎/𝒖𝒍𝒕𝒓𝒂-𝒉𝒂𝒍𝒇-𝒌
Capacity is capped at 1,200 runners, so please register early to reserve your sport. Race-day registration might not be available.
𝐄𝐧𝐭𝐫𝐲 𝐅𝐞𝐞𝐬
$25 before race day. $30 at the door.
𝐒𝐖𝐀𝐆
𝑻-𝒔𝒉𝒊𝒓𝒕𝒔. If you are wanting a t-shirt on race day (and let's be honest, who doesn't want to sport one of these mamajamas?!?!), you must register prior to August 7. Registrations after that date will need to pick up their shirt 2-3 week after the event.
𝑷𝒂𝒓𝒕𝒊𝒄𝒊𝒑𝒂𝒕𝒊𝒐𝒏 𝑹𝒊𝒃𝒃𝒐𝒏𝒔. Everyone gets recognized for their achievements at this event—just like they do in pee wee soccer without the mom vans.
0.5𝒌 𝑺𝒕𝒊𝒄𝒌𝒆𝒓. All finishers will receive an arrogant oval 0.5k sticker that you can adhere to your rear windshield to show everyone what a warrior you are.
𝐕𝐈𝐏 𝐎𝐩𝐭𝐢𝐨𝐧
Don't feel like running? Think that 546 yards is just too far? You should be a VIP! For an additional $25, you don't have to run! You can fast track to the finish line while everyone else sweats. The best thing is that you get a bigger ribbon than everyone else because you are so important. We'll throw in a long-sleeve shirt for you too.
𝐀𝐥𝐞𝐬 𝐟𝐨𝐫 𝐀𝐋𝐒
Head inside to the Tasting Room to purchase a couple Ales for ALS.
𝐏𝐨𝐬𝐭-𝐑𝐚𝐜𝐞 𝐒𝐡𝐞𝐧𝐚𝐧𝐢𝐠𝐚𝐧𝐬
Enjoy the rest of the afternoon in the backyard of Mother's Brewing for what promises to be an event full of fun and fundraising for a great organization. Haley's Hope helps local ALS patients with care, supplies, and support.