Life
5 Best Sledding Hills
Resist the urge to hibernate indoors after a snowstorm hits. There's fun to be had and hills to be conquered, so grab a sled, throw on some layers and let things slide at these five superb sledding spots around the Springfield, MO area.
By Stephanie Towne Benoit
Jan 2017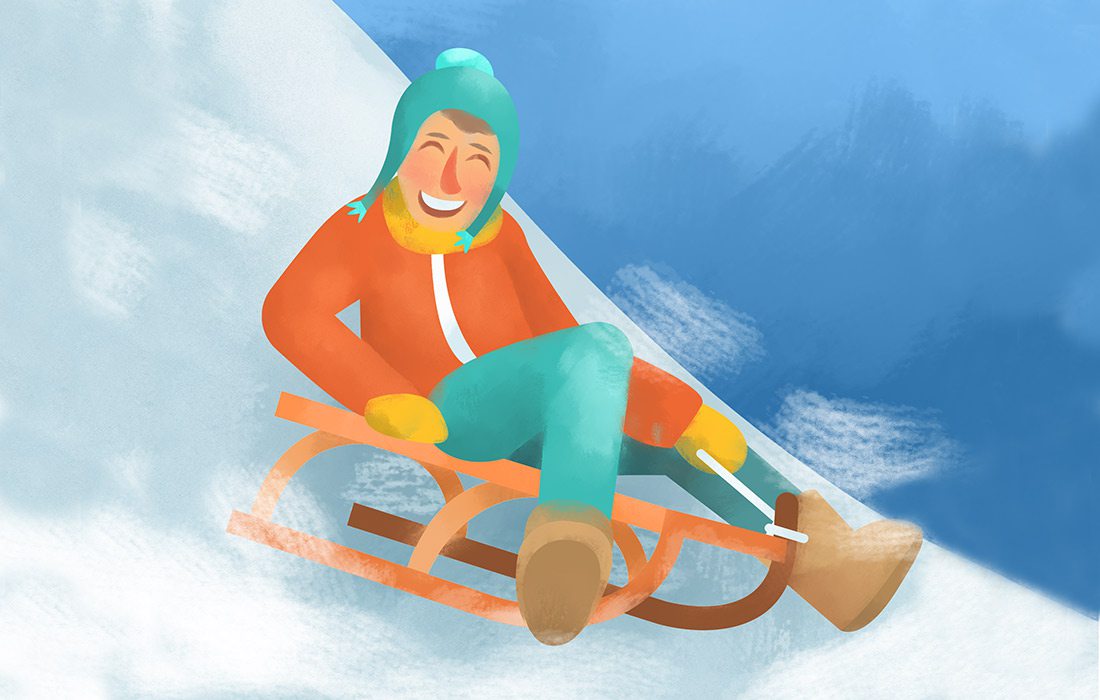 Doling Park 
301 E. Talmage St., Springfield
417-837-5900, parkboard.org 
There are lots of terrific slopes surrounding Doling Park. Head to the main parking area and pick whichever pitch suits your sledding style. (Bonus: Because Doling Family Center is located in this park, the lots and roads are usually among the first to be plowed after snowy weather.) Keep in mind that there are lots of trees speckling the grounds, so stay sharp and hang on tight.

Jordan Valley Park
635 E. Trafficway St., Springfield
417-866-7444, parkboard.org
College kids, youngsters and the young-at-heart descend on this popular sledding area, especially upon a steep knoll near the intersection of South John Q Hammons Parkway and East Trafficway Street. If you're feeling chilly afterward, take advantage of the park's proximity to downtown and thaw frozen fingers with a cup of cocoa at a nearby coffee shop. 

Landreth Park
Pool Street and Murphy Boulevard, Joplin
417-625-4750, joplinparks.org  
A top sledding spot in Joplin, Landreth Park boasts roughly 150 acres, many of which are sloped, providing plenty of terrain for a snowy jaunt. One of the best slopes is located between Pool Street and the National Guard Armory. It's a long, westward-facing hill that's kid friendly but also steep enough to thrill grown-ups. 

Lake Springfield Park
5324 S. Kissick Ave., Springfield
417-891-1550, parkboard.org
After a snow flurry, droves of 417-landers head for the hills—specifically, the hills in Lake Springfield Park, which are the largest of any park in town. There are plenty of slopes to choose from, but many snow-seekers head to the long, smooth knoll near the Hilltop Pavilion. Heads up: The park gate is typically locked if snowy conditions make driving on the roads too dicey.

Pat Jones YMCA  
1901 E. Republic Rd., Springfield
417-881-1599, orymca.org
The slopes spilling into the soccer fields just east of the Pat Jones YMCA almost seem like they were specifically designed just for sledding. There are three main hills, each containing relatively few obstacles to contend with. These wide, open pitches are short and steep—just right for getting short, thrilling bursts of speed.