Reviews
The Wildseed Combines Indian Flavors with American Favorites
We try The Wildseed, a Strafford-based restaurant with a menu packed with hearty American fare and creative takes on Indian tastes.
By Katie Pollock Estes
Jan 2019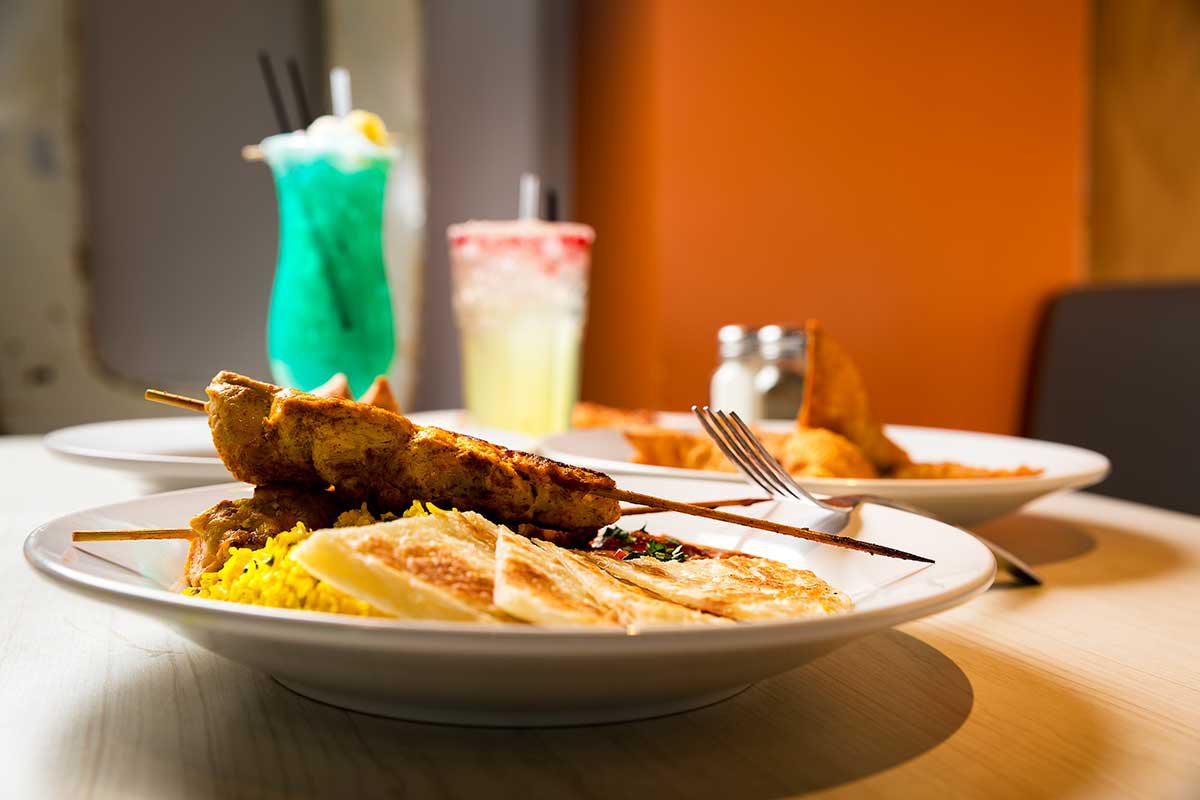 Every time my family drives home to Springfield from our trips to see relatives in St. Louis, I always spy the sign for The Wildseed at the Strafford exit, and I always kick myself. "Dang it!" I tell my husband, Eli. "We still haven't tried The Wildseed!" One recent Wednesday night, with a fridge filled with zero inspiration, we finally made our way east to give it a whirl.

The menu tends toward hearty options like pizza, burgers and meatloaf, but there are special features that pop up here and there as well. Shortly before we visited, they were serving a mushroom cheeseburger with sautéed onions, arugula and goat cheese. Goat cheese, arugula and mushrooms are my three favorite food groups, so I was bummed I missed that one. As it was, we opted to stick to the regular menu. 

I was especially interested in all of the menu items that incorporated Indian tastes (and I knew my kids would love those, too), so we started with the samosas appetizers. Fried to flaky crispiness on the outside and loaded with potatoes and peas, they were pretty typical samosas—and pretty tasty too. What was unexpected, though, was the pretty presentation. The two stout little pyramids were placed over mint and an interesting apple butter and tamarind chutney, for something that looked a bit more colorful and refined than I expected. The only downside is that I'm picky about sauces and condiments, and the parts of my samosas that touched the sauce had a little too much for my taste. I like to be the gal in charge of how much dipping happens. It's a small complaint, though. The samosas were by no means soggy, and I enjoyed every bite.
"The chicken was tender and juicy, and the sauce on the side created a fun dipping experience for the kids."
To continue our fried appetizer trend for the night, we also ordered some of The Wildseed wontons. They were super-crispy but not greasy (That's rare fried food success, right there!), and I loved that the cream cheese and sausage mixture on the inside also featured a bit of spice from fresh jalapeños. They were indulgent and so bad they were good. I would absolutely order these wontons again.

In addition to living in a house full of Indian food fiends, I also live with a bunch of pizza monsters. Eli and the kids could devour an infinite amount of either of those types of food. So for our entrees, Eli and I ordered the pork pizza and the chicken curry entrée, and we shared them both with our kids. 

The pizza was made on naan bread, a base that makes my whole family giddy with delight. I love it too; those crispy crust edges are to-die-for. On top—in addition to lots of mozzarella cheese—was pickled onions for zip, basil pesto for that little herbaceous punch and thinly sliced prosciutto. It was a hit. I loved that the pesto replaced typical tomato sauce; it was a nice change of pace. I only wished the bottom crust were a bit crispier.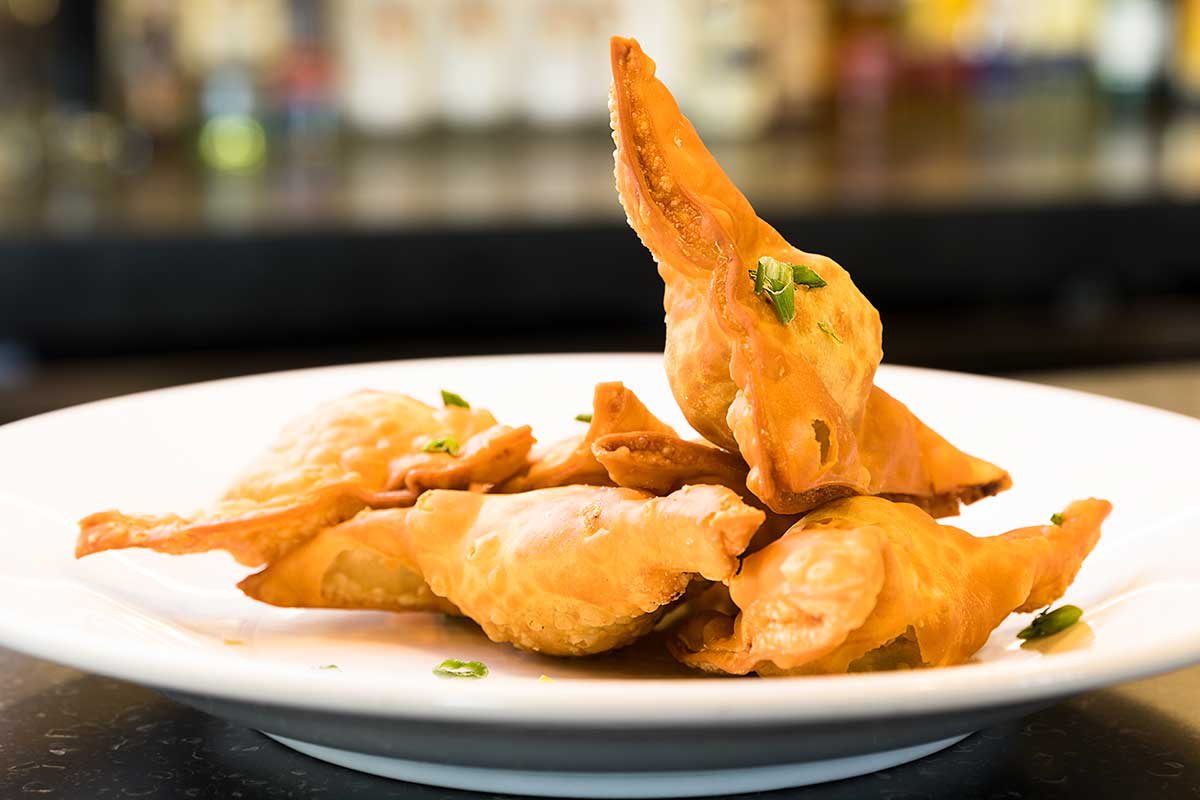 The curry was the biggest surprise. The menu says it comes with chicken tikka skewers and curry gravy, and I imagined those skewers being a little dry. It's just my past experience with skewer-based entrees. But they weren't. The chicken was tender and juicy, and the sauce on the side created a fun dipping experience for the kids. My daughter enjoyed nibbling on the basmati rice on the side, and my son was a big fan of the fresh paratha flatbread that came with it.

While there wasn't live music the day we visited, The Wildseed often does offer some entertainment—making it a great place to stay a while, enjoy the company you came with and listen for a bit. It had a casual-enough atmosphere for a family with young kids, but the menu was interesting enough to keep the grown-ups excited about the experience. Pair that with a tasty cocktail and some live tunes, and you have the makings of a lovely night out.
The Wildseed Restaurant & Bar
Hours:
Open Tues.–Sat. 10:30 a.m.–10 p.m. for lunch and dinner
Sun. 8 a.m.–3 p.m. for brunch.