Features
28 Bangin' Burgers
Layered, slathered, beefy or meat-free, burgers come in all shapes and sizes. We've rounded up our favorite patties across 417-land.
By Ettie Berneking
Mar 2018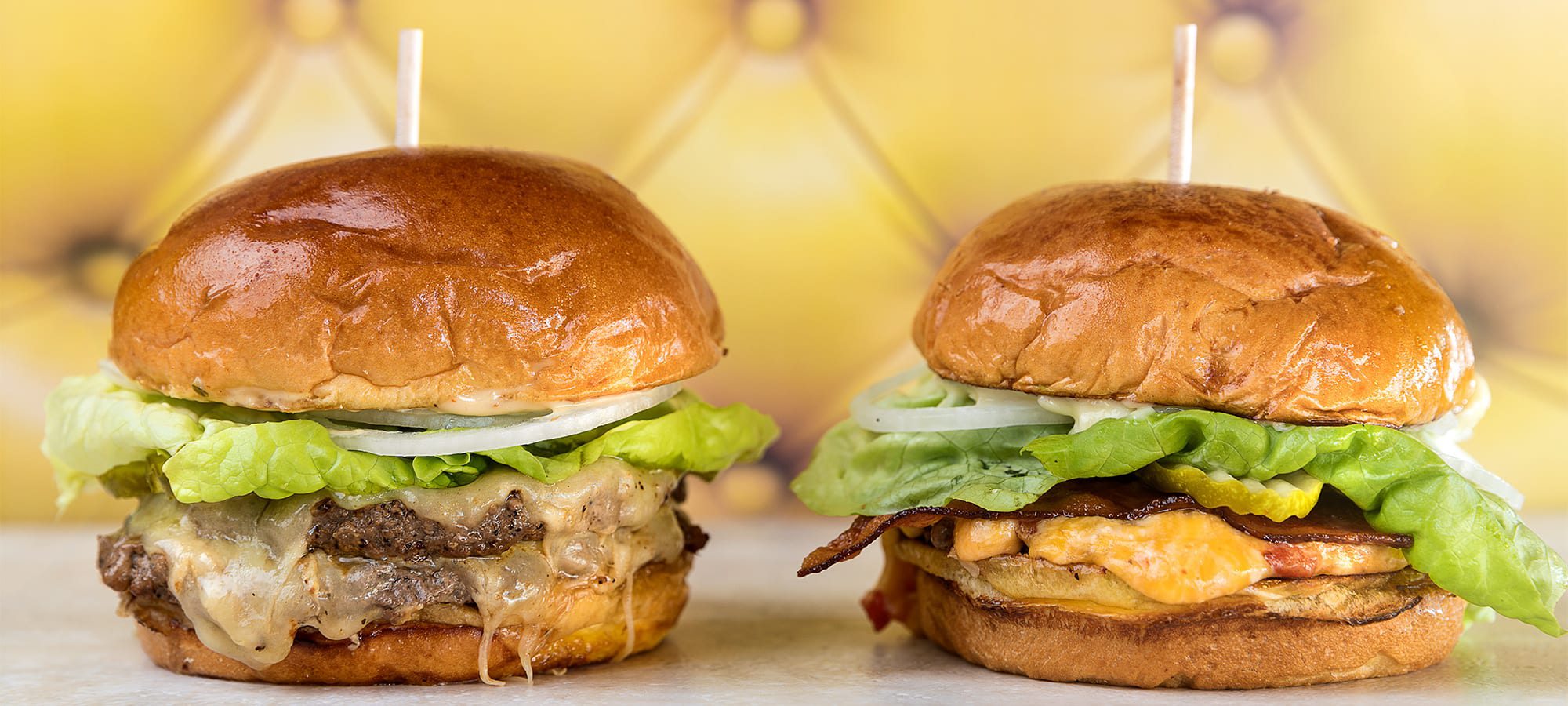 Deep in the heart of cattle country, it's not hard to find a good burger. Found anywhere from greasy dives to high-end steakhouses, quality burgers abound throughout 417-land. Some are simple in presentation but satisfy even the loudest grumbles of hunger like only a quality hamburger can. Sometimes, nothing beats a juicy patty cooked on a flat top and buried under a bed of pickles, lettuce and onion. But in today's competitive food scene where even classic fare is accessorized and bedazzled, the standard burger is enjoying a makeover—a delicious, flavorful makeover in which the meat isn't the only star of the show. We found burgers slathered in cranberry chutney, folded under layers of melted cheese, piled high with crispy onion rings and buried under juicy barbecued meats. So whether you're looking for the familiar comforts of a double cheeseburger or branching out with a hefty goat burger topped with avocado, 417-land delivers.
Jazz Up Your Burger Experience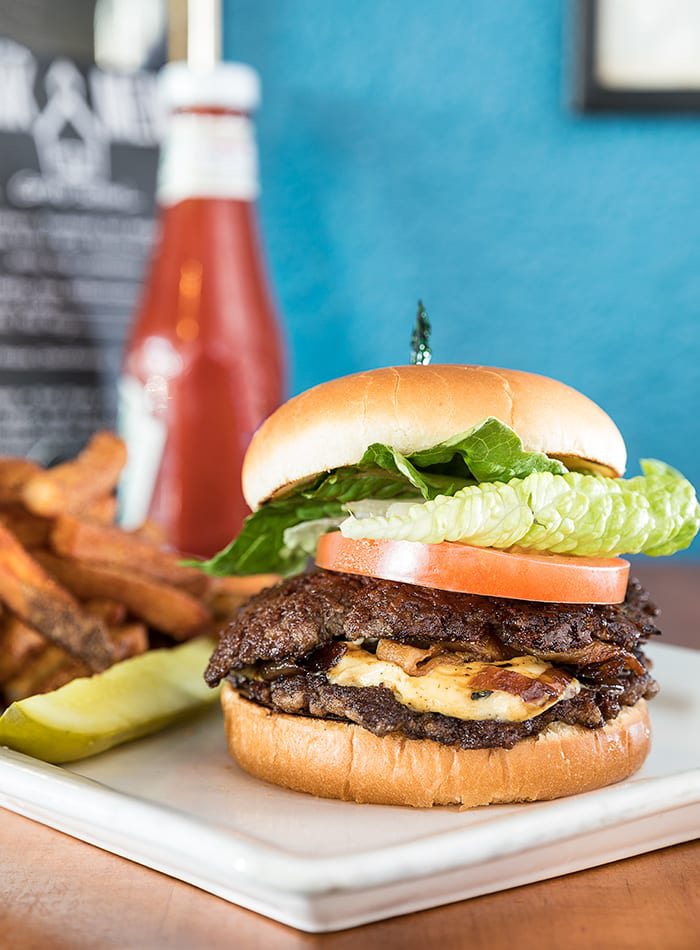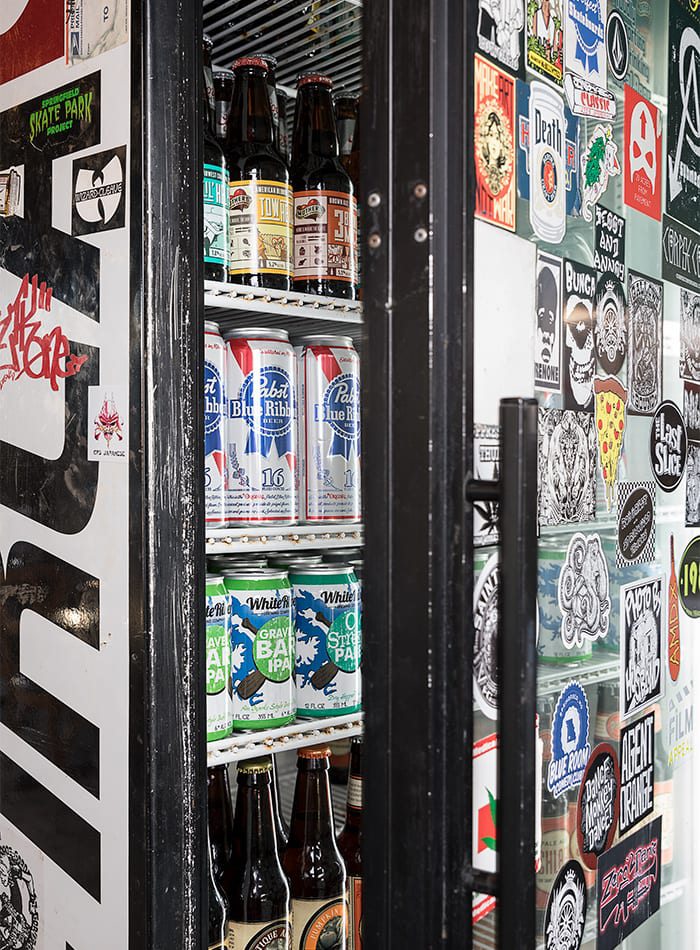 Photos By Brandon Alms 1. The Full Ride 2. Creamy carrot coconut soup 3. Ice-cold beer at Grad School
FULL RIDE
$9.50, Grad School, 434 S. Jefferson Ave., Springfield, 417-866-8163

Flavor Profile: Double patty with lettuce, tomato, caramelized onions, soft cheddar and bacon

The Dish: Like everything on the menu at Grad School, this burger is a no-fuss flavor bomb. It's simple but delicious and includes all the key ingredients to make a fabulous burger, including plenty of meat. This double patty mamajama comes with two 4-ounce patties layered with lettuce, sliced tomatoes, extra-crispy bacon, caramelized onions and our favorite part: a spreadable cheddar cheese. Instead of using the classic cheese slice, the kitchen crew at Grad School coats the toasted white burger bun with a smear of sharp cheddar cheese that gives this otherwise simple burger a coating of velvety goodness. Combined with the sweet caramelized onions, this classic burger is quickly upgraded to delicatessen level. 
Burger Buddy: Yes, you could settle for the standard side of fries that come with the Full Ride, but really, you should up the ante and sub in a bowl of Grad School's homemade soup. Each day brings a new soup to the menu, but there's almost always a vegetarian option and a meat-lovers option.

Instagram-Worthy Alternative: For a healthier meal that will still have you salivating, go with the mushroom steak sammy. Thick slices of sauteed portobello mushrooms are sandwiched alongside bell peppers, onion, avocado, provolone and crunchy alfalfa sprouts.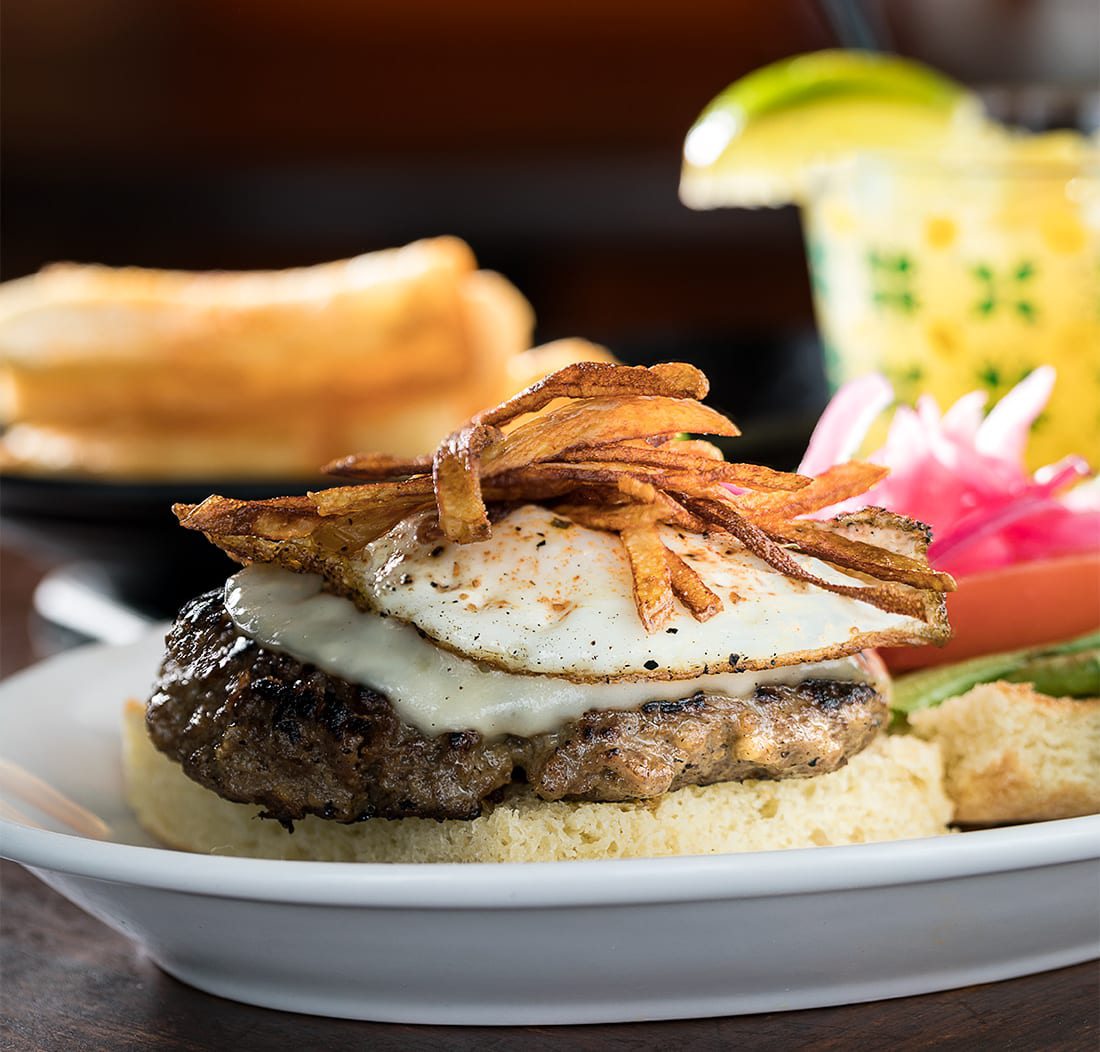 GOAT BURGER
$11.48, Cafe Cusco, 234 E. Commercial St., Springfield, 417-868-8088, cafecusco.com

Flavor Profile: Ground goat burger with a fried egg and potato straws served on focaccia
The Dish: We might be in the heart of beef country, but the burger at Cafe Cusco is bucking tradition. This house-ground patty is made with 100 percent goat that's shipped in from New Zealand. It's ground, seasoned and pattied out in-house before being cooked on a flat top. To cut through the rich, gamey flavor of the patty, the burger is garnished with homemade pickled onion, lettuce and tomato. But this 6-ounce burger is all about indulgence, so it's no surprise to find a fried egg, provolone cheese and a mountain of hand-cut fried matchstick potatoes balancing on top. The whole delicious assembly is balanced on a focaccia bun from The Artisan's Oven.
Burger Buddy: This burger is especially rich, but we can't resist a delicious basket of fries. For a Peruvian twist to the classic French fry, order the yucca fritas made with tender yucca root and served with basil aioli and a fresh lime wedge.
Instagram-Worthy Alternative: Wrap your mouth around the Portobello Y Queso sandwich—grilled portobello cap with roasted garlic cilantro spread and queso fresco.
Each bite starts with a warm brioche bun.
Seasoned and grilled shrimpies bring a taste of the sea.
Citrus remoulade makes napkins a necessity.
Melty pepper jack cheese brings the heat.
A house-ground patty brings it all together.
Lettuce and tomato keep things fresh.
SURF & TURF
$14, Tropicana Bar and Grill, 2402 S. Main St., Joplin, 417-782-4849

Flavor Profile: Blackened shrimp, pepper jack cheese, citrus remoulade, lettuce, tomato and a brioche bun

The Dish: The Surf & Turf burger at Tropicana Burger and Grill gives new life to this steakhouse classic. The key to its success: house everything under one sturdy brioche bun. To start, the house-ground 6-ounce patty meets its underwater counterpart as seasoned and grilled shrimp are stacked on top. A slice of pepper jack cheese gives this burger a slight kick while the citrus remoulade balances out the flavors. Layer on some leaf lettuce and juicy tomato, and land and sea have been reunited in a whole new delicious way.

Burger Buddy: We have a soft spot for pimento cheese, especially when it's homemade and dunkable like the pimento cheese dip. This baked appetizer comes topped with spicy jalapeño bacon jam and a scattering of flour tortilla chips.

Instagram-Worthy Alternative: Kick things up a notch with the Hot Honey burger that swivels between sweet and spicy with candied jalapeños, cheddar cheese, a fried egg, bacon mayo and a fresh-ground patty served on a brioche bun.
Meat-Free Patties
These five meat-free alternatives have been carnivore approved when it comes to flavor.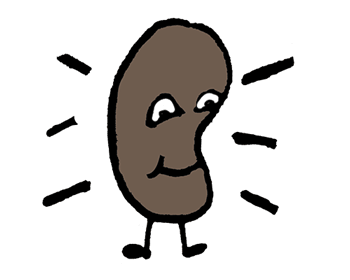 Beanie Babe
Black Bean & Quinoa Burger at Cafe Cusco
Vegan? You're in luck. This black bean burger is even served on a vegan focaccia bun. The black bean and quinoa patty is held together with flaxseed and topped with roasted garlic and onions. The cilantro and avocado spreads give it a fresh kick.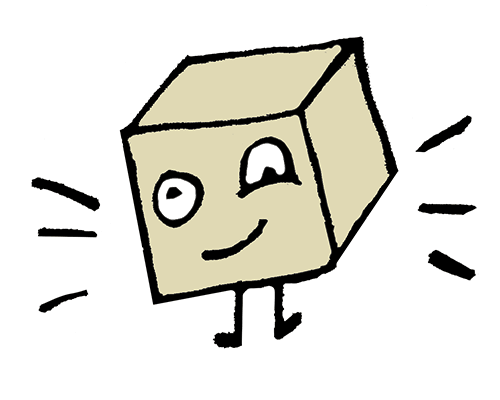 Herbivore Delight 
The Natural Panini at MaMa Jean's Natural Market
Firm and packed with flavor, there's nothing boring about this messy tofu panini smooshed with avocado, kale, tomato, pickled red onion, Vegenaise and Dijon. Fun fact: This was the first sandwich ever made at MaMa Jean's deli.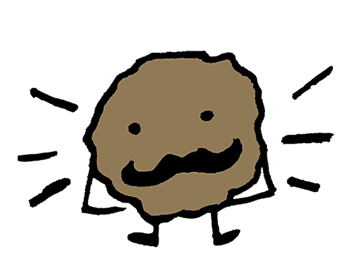 For the Love of Falafel 
The Codi Bra at Grad School
Who needs beef? This meat-free burger is plenty beefy thanks to a 6-ounce patty made from Grad School's own falafel-ish mix. Made with sauteed mushrooms, onions, curry, tofu and spices, the patty has a texture and flavor that are spot-on.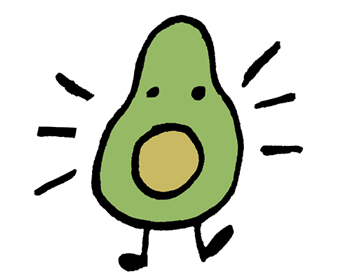 Happy Hippie
Hippy Burger at The Grotto
Smooth and creamy, this black bean patty packs a surprising punch of heat thanks to a hearty smear of chipotle aioli. But a creamy, cooling layer of fresh avocado helps smother the flames. This bad boy comes on a brioche bun with mixed greens, tomato and red onion.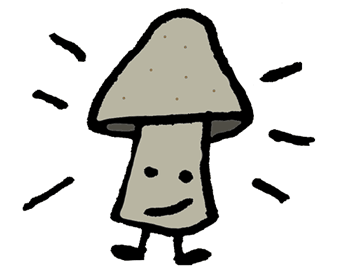 Mushroom Madness
Two Farms Portobello Burger at Lindberg's
These 'shroom burgers are a total trip, and they start with a meaty portobello dunked in the deep fryer for a hot and crunchy finish. For extra flavor, it's topped with rosemary and grape relish, tomato, onion, goat cheese and honey balsamic salad.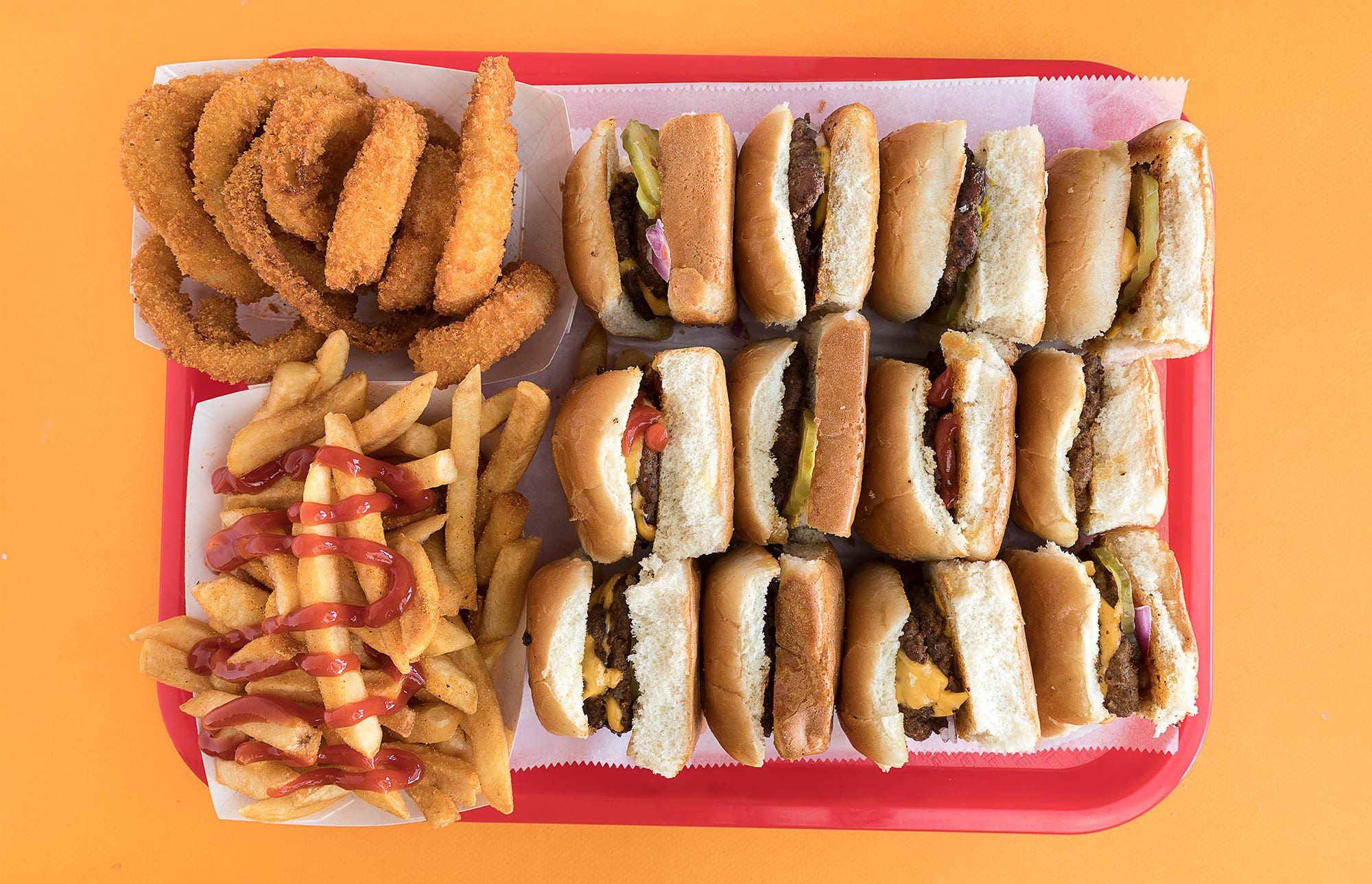 HAMBURGER
$1.55, Slider's, 208 W. McDaniel St., Springfield, 417-864-5565

Flavor Profile: Small flat top-burgers available as a single, double or triple

The Dish: Slider's has long been a haven for late-night revelers who hit downtown in search of a filling fourth meal. These classic sliders can be devoured in a few bites, but their simple presentation doesn't mean they lack flavor. There's something wholesomely satisfying about devouring a bag of sliders and playing with the arrangement of ketchup, mayo, mustard and barbecue sauce to find the perfect combination. If you're extra-hungry, order a bag of hamburgers (five in total) and let your hunger serve as your artistic direction.

Burger Buddy: Keep your eyes peeled for homemade cookies that make a guest appearance now and then at the front counter.

Instagram-Worthy Alternative: If you really want to impress your followers, order a bag of double cheeseburgers and be sure to get yourself a large soda to wash it all down.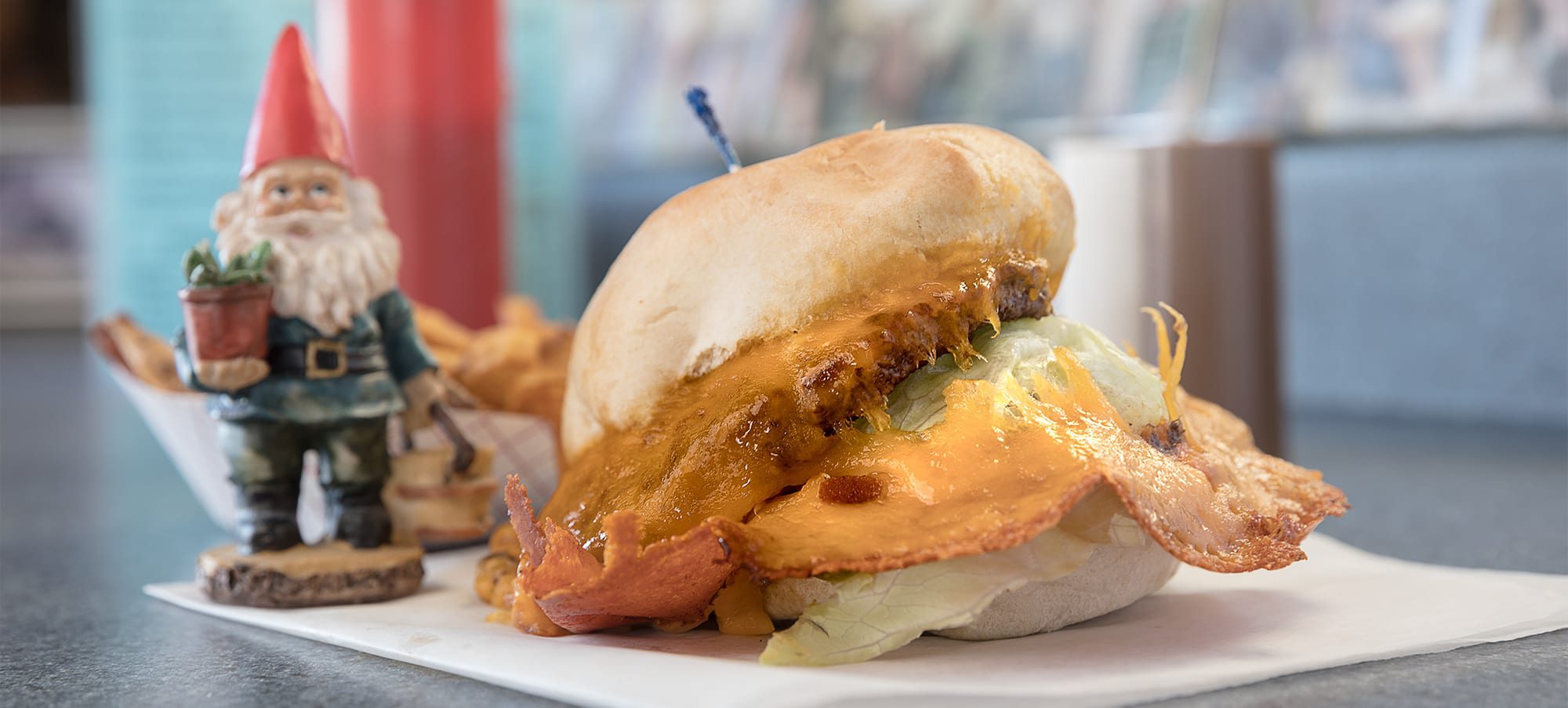 SQUEEZE BURGER WITH CHEESE
$7.10, Squeeze Inn, 404 RB Road, Stockton, 417-276-6302

Flavor Profile: A ⅓-pound griddle burger smothered in shredded cheddar cheese and served on a freshly baked kaiser bun

The Dish: This lakeside burger joint is folded into the history of the Ozarks, but this is actually the fourth home of the Squeeze Inn. The first two opened in Sacramento, California, starting in 1982. By the time the owners came to Stockton, they'd attracted the attention of Guy Fieri and Diners, Drive-Ins and Dives. The key to their success goes back to the 1950s when Ruth Noblett's mother-in-law finished her burgers by piling them high with shredded cheddar cheese and steaming them under a cast iron skillet. The result is an irresistably crispy skirt of cheese. 

Burger Buddy: The homemade French fries are worth every salty bite, and a large fry is enough to satisfy two hungry adults… as long as they're willing to share.

Instagram-Worthy Alternative: Give your arteries a stress test with the Squeezeburger with cheese, bacon and the works: mayo, lettuce, tomato, onion, mustard and a dill pickle.
Perfect PIckles
These tangy, crunchy pickles are what your burger dreams are made of.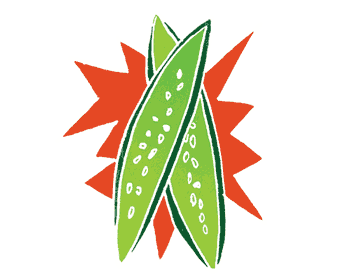 House-Made Pickle Spears
Druff's

These crunchy homemade spears are the perfect blend of sweet and tangy thanks to their 48-hour dip in a bath of vinegar, coriander, crushed red pepper, mustard seed, smashed garlic, sugar, salt, water and dill.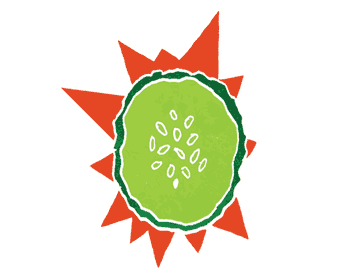 Cucumber Pickles
Queen City Wine Dive

To cut through that hearty House Burger and a strong glass of red wine, the house pickles at the Wine Dive are a little sweeter, but these bread and butter pickle rounds are crunchy, tangy and addictive.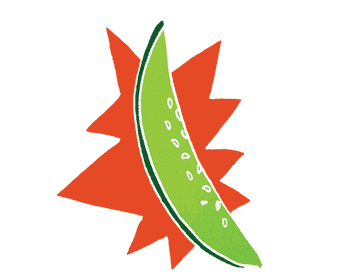 House Pickles
Farmers Gastropub

These quarter-round pickle spears get their crispy sweetness thanks to a quick pickling dip into a briny bath containing white vinegar, smoked paprika, coriander seeds, salt and sugar.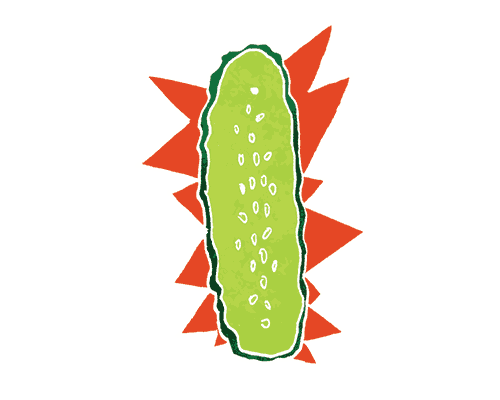 House-Made Pickles
Vespa Kitchen

There's a little extra tang to these pickle spears. That's because these English cucumbers take an extra-long float for three days in an apple cider vinegar bath along with red pepper and bay leaves.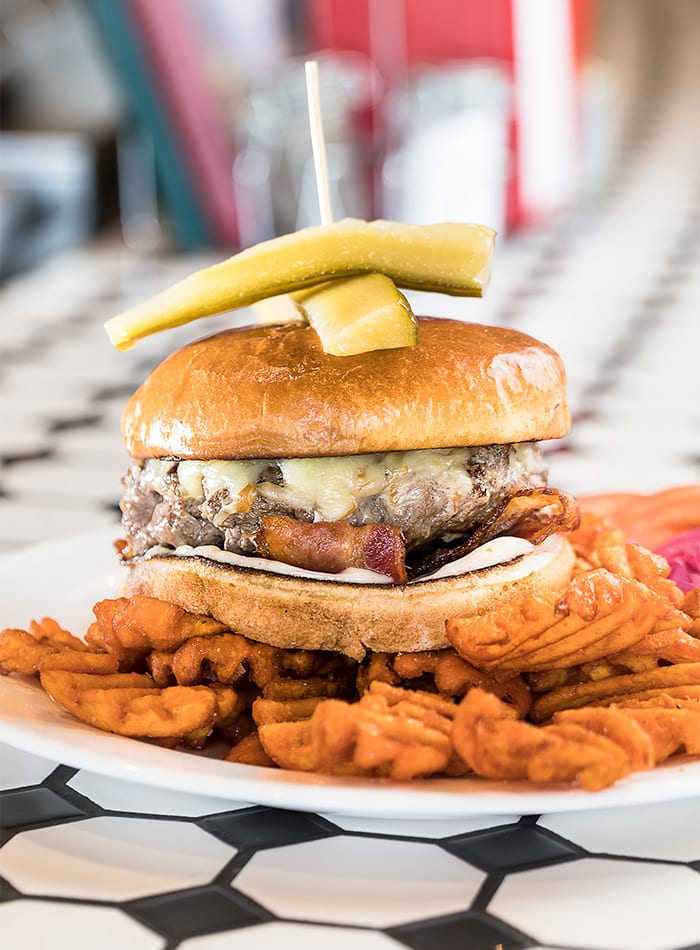 EAGLESGATE BURGER
$12, Vespa Kitchen, 2931 E. Battlefield Road, Springfield, 417-889-4951, metropolitan-grill.com/food

Flavor Profile: Ground rib-eye patty with slab bacon, mayo, smoked Gouda, pickled red onions, homemade pickles, tomato and spring mix

The Dish: To give this burger as much flavor as possible, tender rib-eye is blended with beef to create an unctuous 7-ounce patty. And while the burger itself is worth every calorie it packs in, that silken patty is brought to life thanks to the acidic kick of the homemade pickles and pickled red onion. Layer on thick bacon, smoky house mayo and smoked Gouda, and nearly every segment of your palate will be pleased. 

Burger Buddy: This burger packs a slight kick thanks to the Vespa seasoning. Cut through the heat with an order of sweet potato fries tossed with salted caramel syrup. 

Instagram-Worthy Alternative: It's not a burger, but it's still damned delicious and loaded down with meat. The Jack Henry Rueben comes with thickly sliced apple cider–brined corned beef, smoked bourbon kraut, Gruyere cheese and Thousand Island dressing served on grilled rye.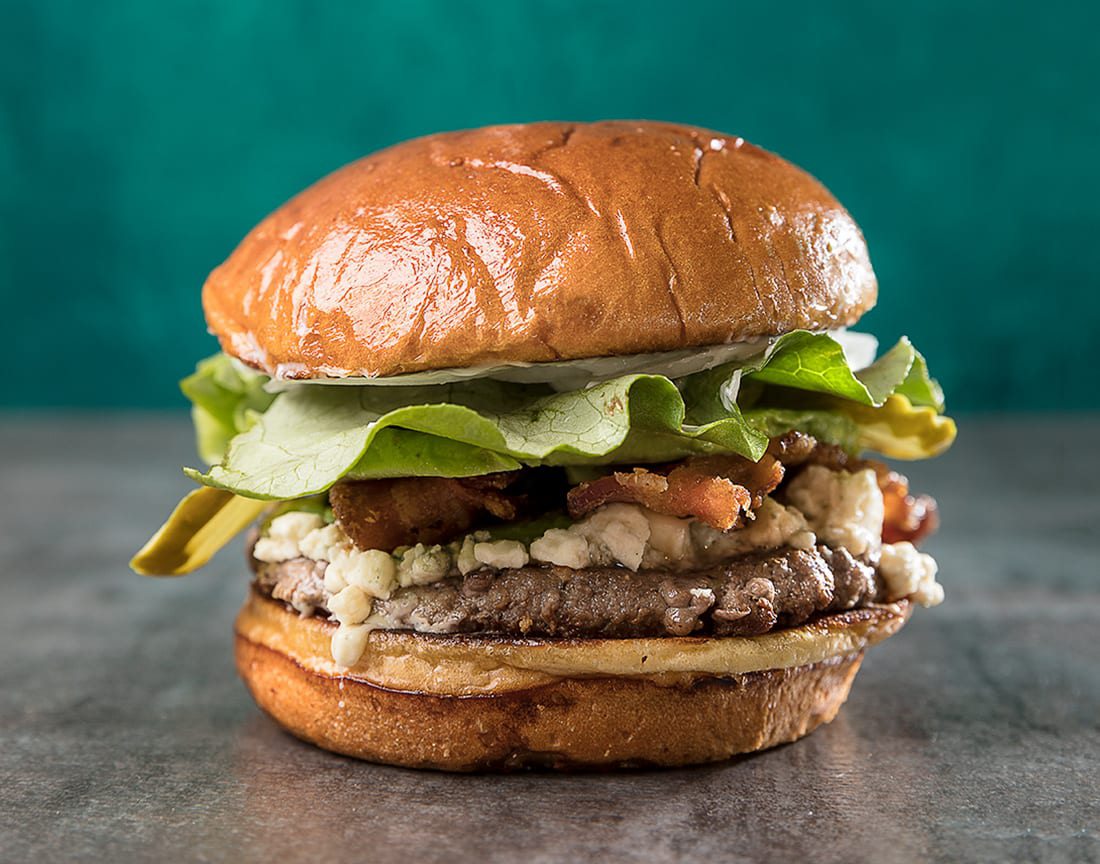 BLEUS BROTHERS
$9.75, Black Sheep Burgers, Shakes, Rock N Roll, 209 E. Walnut St., Springfield, 417-319-5905; 2160 W. Chesterfield St., Springfield, 
417-368-0227; 2420 E. Sunshine St., 
417-351-3595 (prices vary at the ASAP location); blaaacksheep.com 

Flavor Profile: Two 4-ounce patties, blue cheese, candied bacon, avocado, butter lettuce, pickle, onion, truffle mayo
The Dish: From day 1, the burgers at Black Sheep have been in high demand, and customers devour more than 3,500 pounds of beef each week. To keep up, Black Sheep started sourcing patties externally and found the perfect 4-ounce, hormone- and steroid-free patty—and The Bleus Brother gets two. It also gets 2 ounces of blue cheese and strips of applewood smoked bacon candied in-house. This is a gut buster, but at least you get a portion of veggies thanks to the butter lettuce and avocado. (If you order this burger at Black Sheep ASAP, the price and size will be smaller.)

Burger Buddy: Cut through the buttery taste and creamy sweetness with a glass of the Sweet Dreams fresh-squeezed amaretto lemonade.

Instagram-Worthy Alternative: What The Dr. Ordered comes with Dr Pepper short ribs, an over-easy egg, truffle mayo and chipotle barbecue.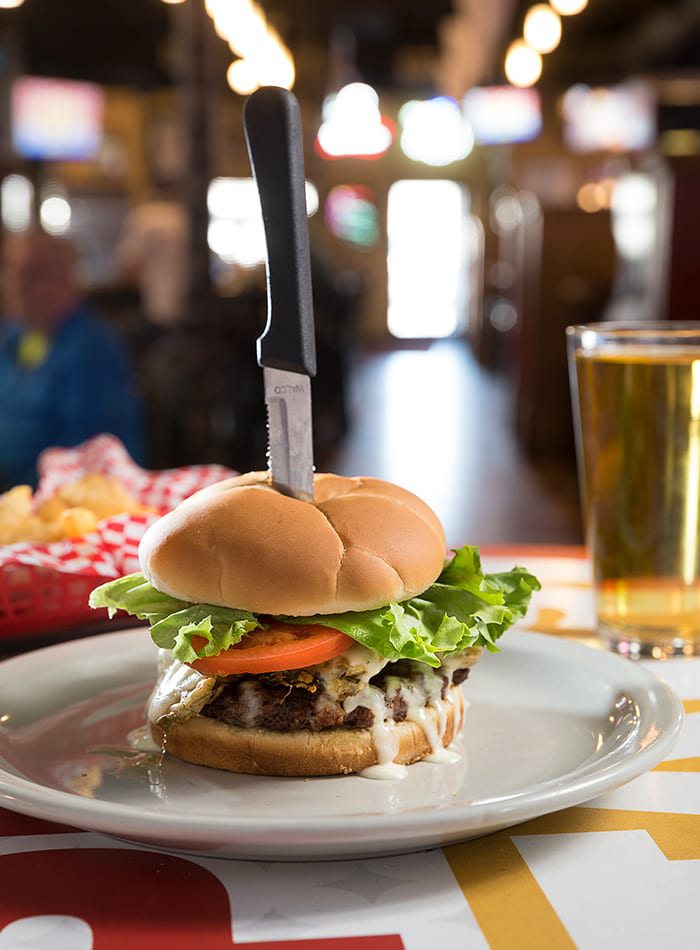 FRIED PICKLE AND RANCH BURGER
$9.99, Bair's Sports Grill, 631 S. Kimbrough Ave., Springfield; 3821 S. Campbell Ave., Springfield; 1644 U.S. 60, Republic; 105 W. Sherman Way, Nixa; bairsburgers.com  

Flavor Profile: 1/2-pound patty with fried pickles, five-cheese blend and buttermilk ranch dressing on a toasted white bun
The Dish: There are some 50 burgers on the menu at Bair's with toppings ranging from tater tots and warm chili to fried green beans, Fritos, Doritos and Cheetos. One of our favorite burgers takes a beloved appetizer and turns it into an entree in the form of the fried pickle and ranch burger. The star of the show: Those fried dill pickle chips balanced on a ½-pound all-beef patty. These battered pickle rounds are briny and salty, and they practically melt into the homemade buttermilk ranch dressing oozing down the sides of this beefy monster. To give this salt lick one extra-delicious layer, the kitchen sprinkles on a shredded five cheese blend, which includes Parmesan, cheddar, mozzarella, provolone and Romano. See if you can pinpoint each variety while you're chin deep in each bite.
Burger Buddy: Can't get enough fried pickles? Order the appetizer and dive into a 1-pound basket of fried wonder.
Instagram-Worthy Alternative: You might just impress even yourself if you attempt to finish the Bubba Burger. This Goliath comes with two 8-ounce patties, four slices of bacon, fried onions, American and Swiss cheese plus a squirt of barbecue sauce to wash it all down.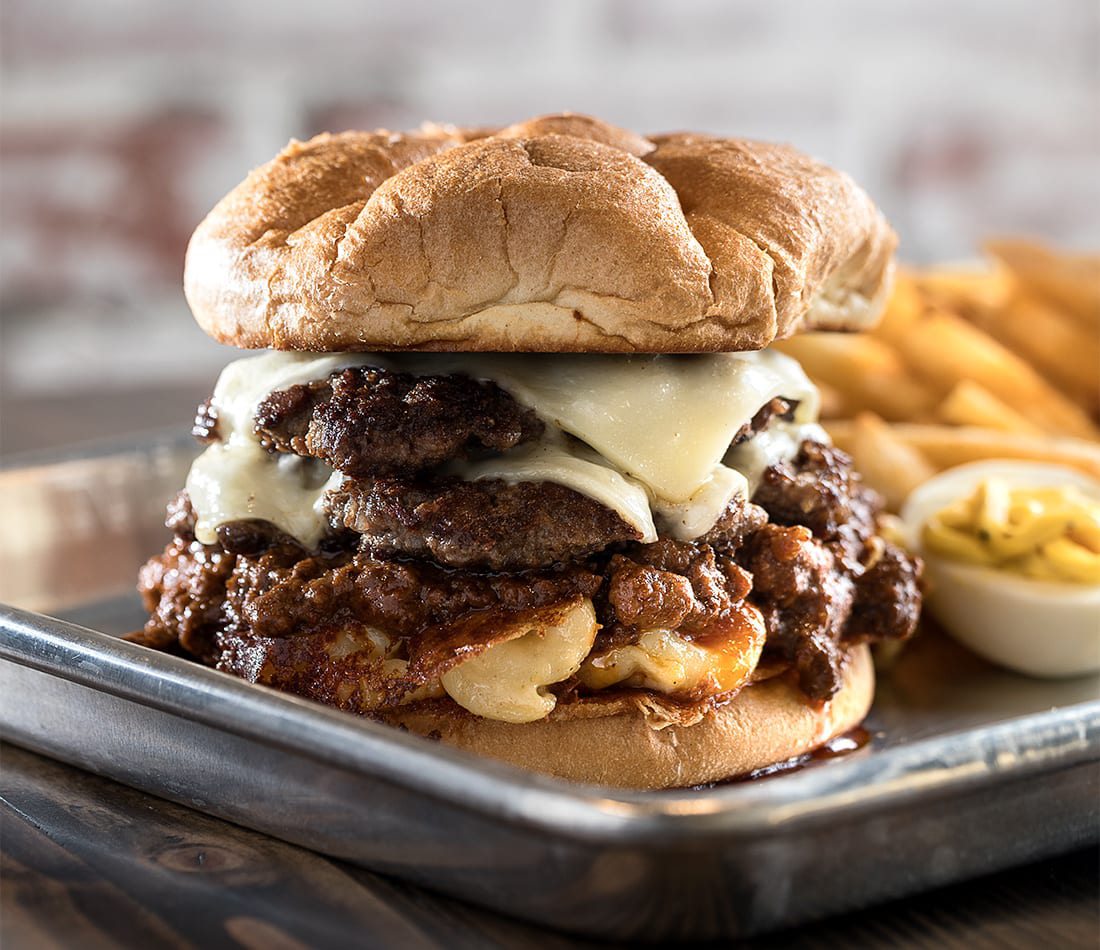 BULLDOZER
$10, Beefcakes, 558 E. Harrison St., Republic, 417-647-5023

Flavor Profile: Double patty burger with white American cheese and mac and cheese on a toasted potato bun

The Dish: There's nothing subtle about this burger. It's an in-your-face, caloric cheese bomb, and we love it. This double cheeseburger comes with two 4-ounce patties each blanketed with a slice of white American cheese. On top of that is a mound of homemade mac and cheese that's finished on the grill. The extra TLC gives this classic comfort food a nice crunch, which goes great with this otherwise creamy, melt-in-your-mouth burger. Add on a heaping 4-ounce portion of chili, and all your comfort food dreams have come true.

Burger Buddy: As if you needed more food, the Bulldozer is served with a side of bottomless fries. Good luck!

Instagram-Worthy Alternative: For a burger that's just as dangerous, order the Prepare Your Angus. Snickers aside, this is a beast of a burger thanks to the double-patty mash-up of habanero cheese, guacamole, arugula, pecan wood–smoked bacon, jalapeños, chipotle mayo and a garnish of deep-fried jalapeños.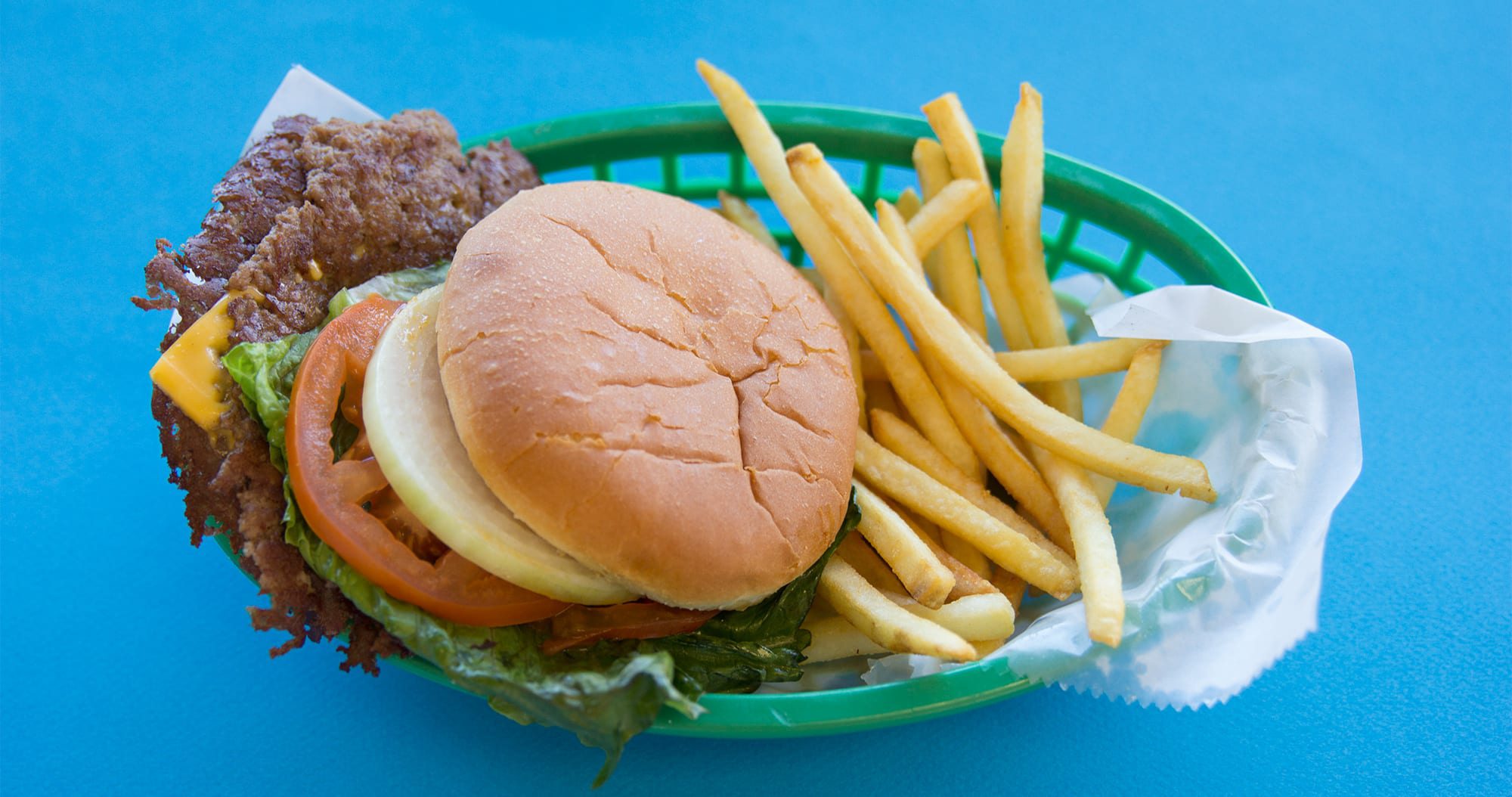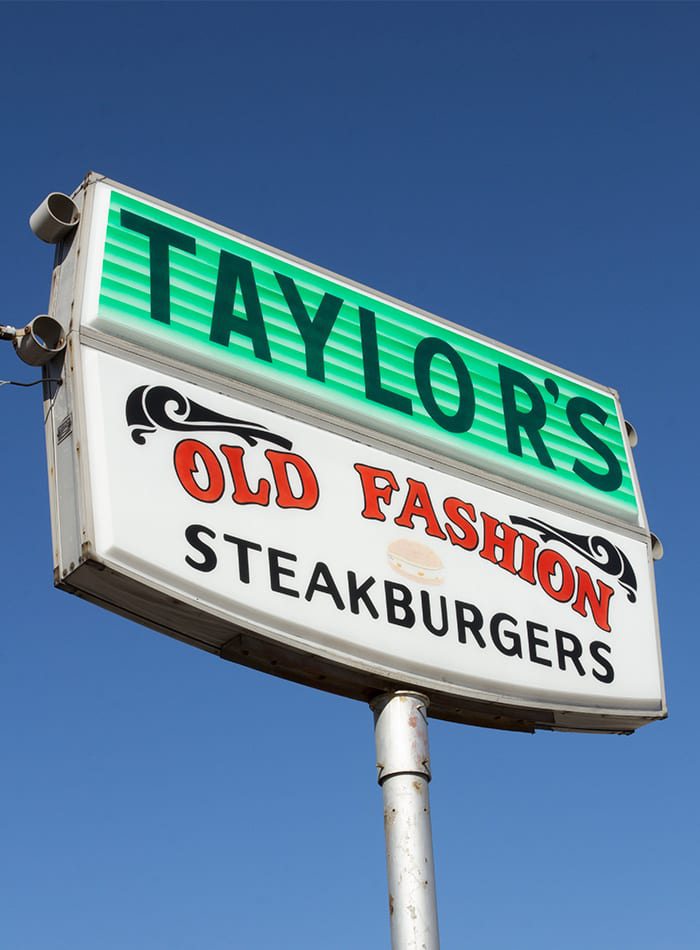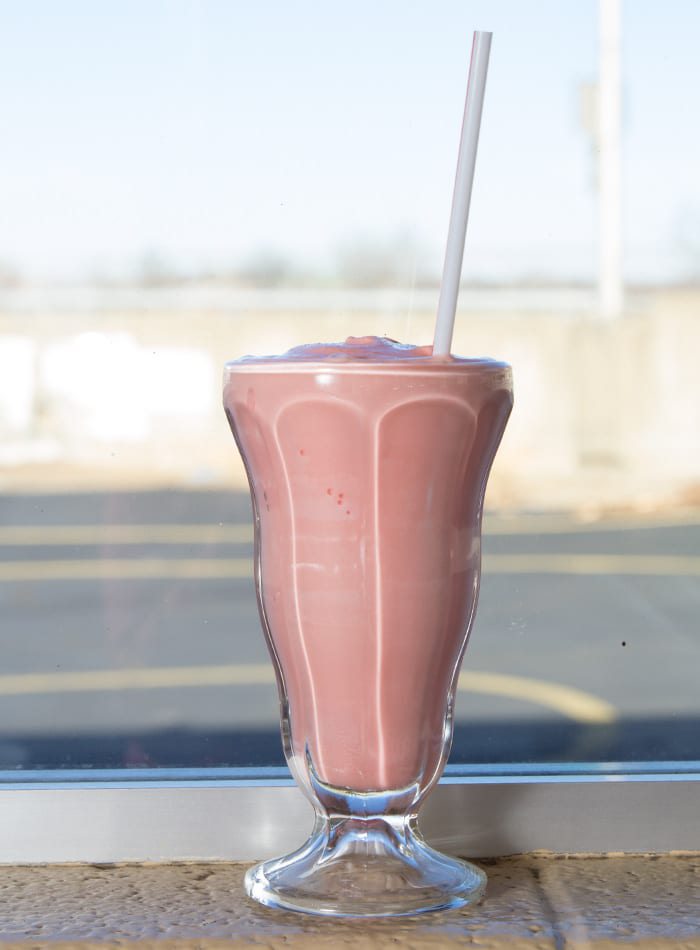 Photos by Brandon Alms 1. Taylor's old-school sign 2. Cherry malt
STEAKBURGER
$2.30 for a burger or $2.80 with cheese, Taylor's Drive-In, 139 Memorial Plaza, Springfield, 
417-862-3278

Flavor Profile: Classic single, double or triple steakburger on a standard white bun.

The Dish: Last year marked the 70th anniversary of Taylor's Drive-In, and as this Springfield establishment inches toward a century of flipping classic steakburgers, not much has changed. Credit cards are still frowned upon, and the recipe is still modeled after the one used at Winstead's up the road in Kansas City. These burgers are fuss-free, so don't expect to find extravagant toppings. Instead, you'll find delicious and dependable burgers that are ground in-house and hand pattied each day. It's part of what has regulars crowding in during the lunch rush, which happens to be the only time the corner drive-in is open. For the true experience, plop yourself into a booth and order a triple patty with everything on it: lettuce, mustard, ketchup, pickles and onions. 

Burger Buddy: Although you can pair your burger with a basket of fries or onion rings, we suggest continuing the time warp with a cherry malt. 

Instagram-Worthy Alternative: For another old-school treat, order the bacon dog—a classic hot dog encased in strips of bacon.
SOUTHWEST
BURGER
$7.50, The Paddy Wagon, 2128 E. Pythian St., Springfield, check the Facebook page for daily location updates

Flavor Profile: ⅓-pound patty with smoked Gouda, onion ring, spicy pickles and a house-made Southwest chipotle barbecue sauce
The Dish: The chorus of flavors and textures has made the Southwest Burger one of the most popular patties at this food truck. The juicy burger is capped with smoked Gouda and a thick hand-breaded onion ring for crunch. For a hint of heat, homemade jalapeño pickles are tossed on. It's all finished with a Southwest chipotle barbecue sauce, giving this burger enough heat to surprise your taste buds without setting off the fire alarm. 
Burger Buddy: Dive into sweet potato fries topped with smoked Gouda and a drizzle of Southwest Sauce.
Instagram-Worthy Alternative: The meatloaf sandwich comes with sauteed onions, Swiss cheese and house-made barbecue sauce.
BRISKET
CHEESEBURGER
$9.99, Heady Bar-B-Que Co., 573 E. Elm St., Republic, 417-732-4227, headybbq.com 

Flavor Profile: ⅓-pound charbroiled cheeseburger topped with brisket
The Dish: Although this is the only burger that explicitly comes with brisket, you can go off-script and order barbecue on any burger. Just be ready to unleash your inner carnivore. This burger starts with a ⅓-pound charbroiled patty before a steeple of aged Angus brisket weighing in at ¼-pound is laid to rest on top. Besides the American cheese underneath, there's no other frill to this burger. If you need sauce, help yourself to the selection laid out on each table. Take your pick of Spicy KC, South Carolina, KC-Style or the 911 KC-Style laced with habaneros. 
Burger Buddy: Pretend to be healthy and order a basket of deep-fried green beans. If anyone questions your decision, pelt them with those crispy vegetable spears. 
Instagram-Worthy Alternative: The most popular menu item is the Pig Nasty sandwich. This is the ultimate comfort food. Seven ounces of pulled pork is smothered in American cheese, pepper jack, sauteed onions and peppered bacon on a soft pretzel bun. Oh, and it comes with fries. 
DOUBLE
CHEESEBURGER
$7.59, Billy Bob's Dairyland, 1829 W. State Highway 76, Branson, 417-337-9291

Flavor Profile: 1-pound burger with cheddar cheese served on a white bun
The Dish: A lot of Branson is swept up in nostalgia, and Billy Bob's Dairyland is no exception. And much like the hairdos of the '60s, these patties have volume! Each is a ½-pound and is hand-formed daily. After being a devoted regular at Billy Bob's, Sara Donachy's grandpa bought the business and kept it in the family. Although the diner has been around since the '60s, it moved to a bigger and better location a few doors down, but that vintage charm hasn't changed at all.
Burger Buddy: The shakes are worth every drop. Try the hot fudge caramel peanut butter one. 
Instagram-Worthy Alternative: The foot-long chili dog comes with chili, onion and cheddar.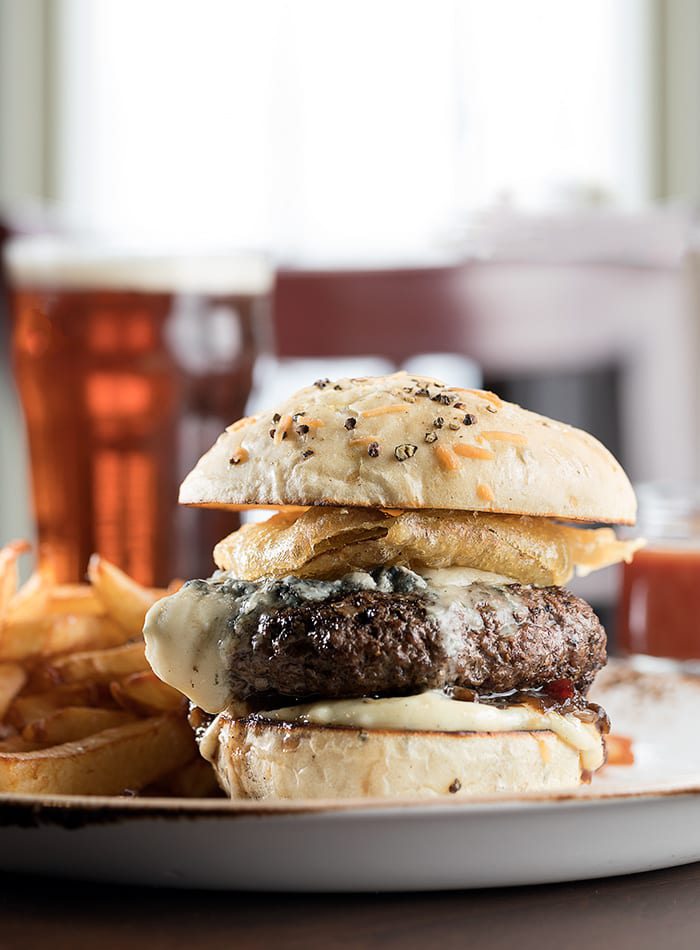 BLUE BURGER
$16, Farmers Gastropub, 2620 S. Glenstone Ave., Springfield, 417-864-6994, farmersgastropub.com

Flavor Profile: ½-pound burger, bacon jam, garlic aioli, onion ring, Asiago black pepper bun

The Dish: This is not a first-date kind of burger. This is a swan-dive-mouth-first I-need-a-bib burger. The ½-pound patty is a luxurious blend of chuck, rib-eye and short rib, and that gallery-worthy marbling means each bite is packed with flavor. Adding to an already indulgent burger is the smear of bacon jam and garlic aioli. The burger is a grass-fed, organic beef blend from Blackgate Farms, the bacon jam features Circle B Ranch, the tangy blue cheese is from Edgewood Creamery, and the aioli gets its velvety texture from Blue Heron Farm duck eggs. Even the onion rings balancing on top are made in-house, and the toasted Asiago black pepper bun hails from Neighbor's Mill. The only thing not local about this burger is British-born chef Andy Hampshire. 

Burger Buddy: This burger goes great with a cold draft beer. Luckily, Gastropub happens to have one of the best craft beer selections in town.

Instagram-Worthy Alternative: It's no burger, but the ham and egg grilled cheese is just as filling. In it, the fried duck egg sandwiched between sharp cheddar cheese, Dijon mustard and country bread is sure to have you stockpiling napkins.

LARRY BURGER
$9.95 for the ½-pound, $10.95 for the 1-pound, W.F. Codys Grill & Pub, 3138 E. Sunshine St., Springfield, 417-887-8083

Flavor Profile: Classic cheeseburger with lettuce, tomato, onion, pickles, bacon, American cheese, mayo and a fried egg

The Dish: W.F. Codys is much more than a burger joint. Pork tenderloin, fresh albacore tuna sandwiches, hot wings, jalapeño poppers, sirloin steaks and breaded catfish are menu staples. Yet this dive has secured its place in the burger hall of fame thanks to juicy, handmade patties made fresh each day. The Larry Burger in particular is worthy of going home with the gold. Named after W.F. Cody's original owner, the eponymous burger can be ordered as a ½-pound or 1-pound meal and comes with lettuce, onion, tomato, pickle, American cheese, house-made mayo, two strips of bacon and a gooey fried egg. Served on a toasted bun, this burger is a true classic.

Burger Buddy: Stick with tradition and wash down the burger with a side of crispy curly fries. 

Instagram-Worthy Alternative: The specialty menu has a burger of the day, including flavors like bourbon bacon glazed, garlic Parmesan mozzarella and nacho salsa.
IN THE KITCHEN
We stepped into Black Sheep ASAP to savor the sights, smells and flavors at the newest iteration of one of Springfield's most popular burger joints.
It's been a little more than two years since Black Sheep first popped up in downtown Springfield, but the burger joint is already building its empire of shoestring fries and boozy milkshakes. It's third and latest location in Springfield opened at the end of December inside the vacant Sonic drive-in along east Sunshine. The metal drive-in stalls with their tin roofs are one of the last surviving remnants of the fast food chain. 

To make room for tables and chairs, the Sonic kitchen was reimagined to fit the burger joint's needs. The refurbished kitchen is efficient, and the quiet hum of the fryer mixes with the salty air. ASAP opens for business at 10:30 a.m., but the temperature in the kitchen spikes long before that as the flat top is fired up. Unlike Black Sheep's other two locations, the grill at ASAP is fast food magic. Instead of a dedicated team carefully attending to a lineup of patties, ASAP's grill is handled electronically. Three touchscreens on the front control the grill's temperature and the three automated presses that clamp down over the flat top to cook each patty to perfection.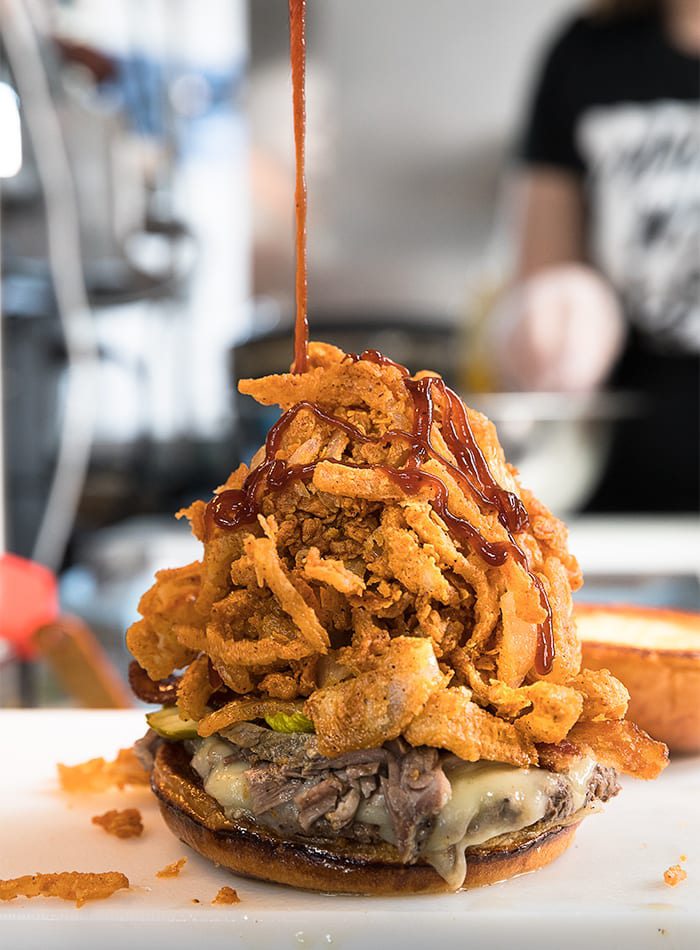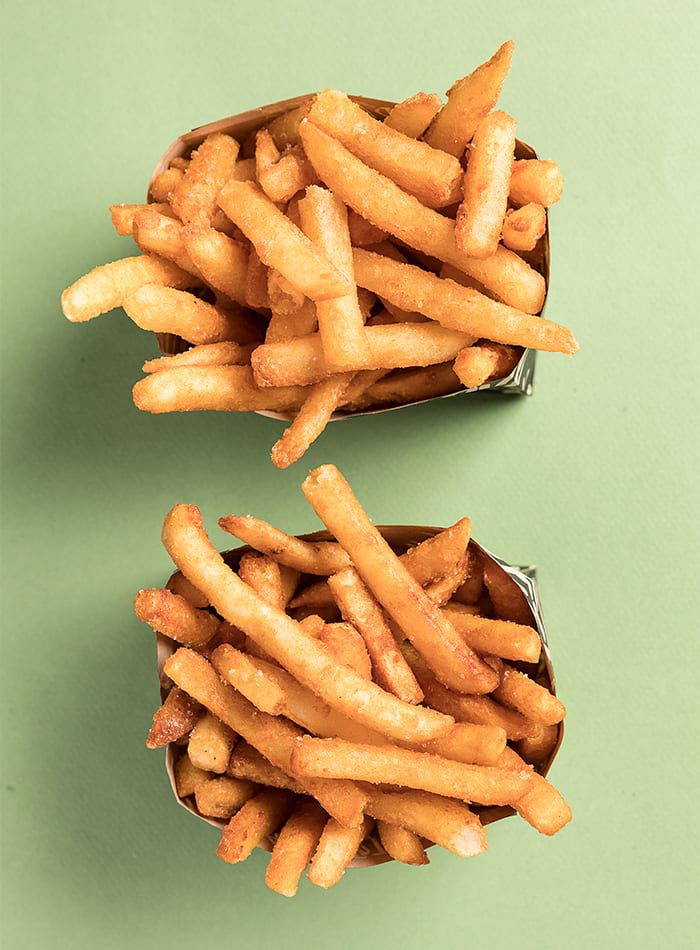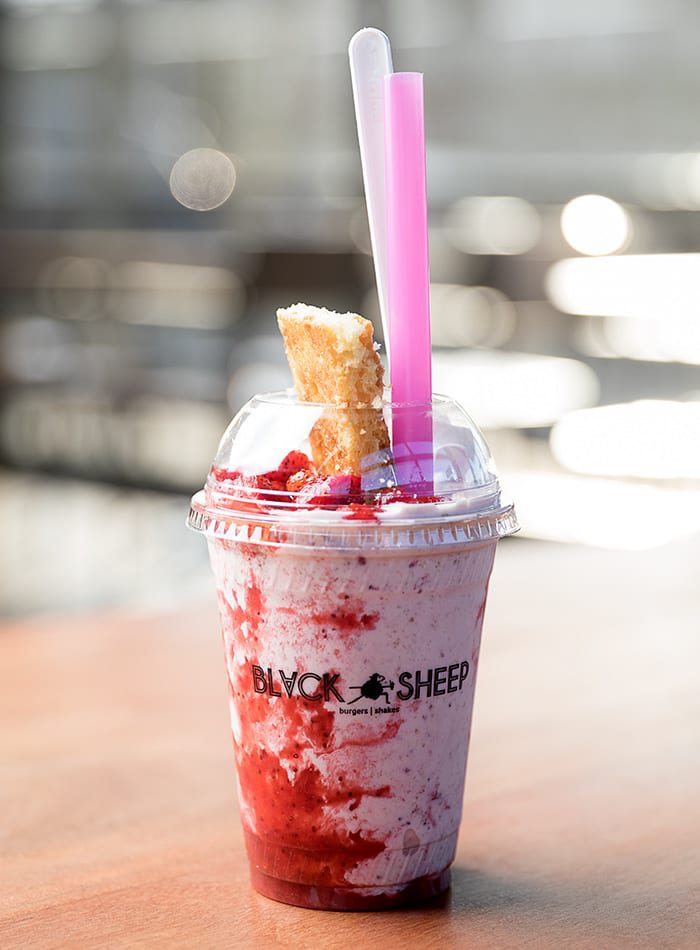 Photos by Brandon Alms 1. Black Sheep ASAP's onion-laden Cowboy Carl 2. Sea salt fries (top) and smoked fries (bottom) 3. Strawberry-filled shake with homemade shortcake, strawberry and Andy's frozen custard.
When an order for a Cowboy Carl comes in, the crew gets to work. One person mans the deep fryer, another handles soft drinks and milkshakes. There's a grill master, and a two-person crew assembling the mountain of toppings and sauces precariously balanced on each burger. It takes an average of 4 minutes to cook and assemble each order, so timing is everything here. As soon a patty is dropped onto the flat top, it's dusted with seasoning, and the grill gets hit with a splash of water to help the juicy patty crisp up around the edges. As the clamp lowers down, the patty is already sizzling as the fats and juices pop against the hot grill.

Thirty seconds later, the clamp inches back up, and the burger is flipped and topped with a slice of cheddar cheese. Another squirt of water is tossed on the grill, and steam wraps the quickly melting cheese in a shroud of fatty mist. Once the patty is ready with its crown of bubbling cheese, it's slid over to the pantry station and laid to rest on a buttered and toasted bun. Brisket is piled on top as the jus drips down the side of the patty and mixes with the butter and fat underneath. Strips of extra-crispy bacon are placed over the brisket and crisscrossed with a layer of crunchy pickles. As this Mount Everest of a burger starts to take shape, the fry station jumps in to help with the final ascent.
"In one quick motion, the entire bowl of onion straws is balled up and delicately balanced on top of the burger."
Stored out of the way in a metal sheet tray, half-moon onion slices bob in a buffalo sauce marinade. Handfuls of the sloppy onions are scooped up and dropped in a tray of seasoned flour before the onion straws are dunked in the deep fryer. As the oil bubbles up, the cooking onions put off a mouthwatering aroma that lingers between sweet and spicy.


At first glance, the onions seem ready to be served as a shareable side, but something more glorious awaits these spicy morsels. In one quick motion, the entire bowl of onion straws is balled up and delicately balanced on top of the burger. 
The final addition easily adds 4 inches to the already towering Cowboy Carl. To hold it all together, a thick wooden toothpick is speared through the middle, but that doesn't stop a few onion straws from toppling off the side as the burger is whisked out to the dining room.

Find Your Fry
There's a sea of salty, crispy French fries out there waiting for you. Let this tempting chart help you navigate the delicious waters that await.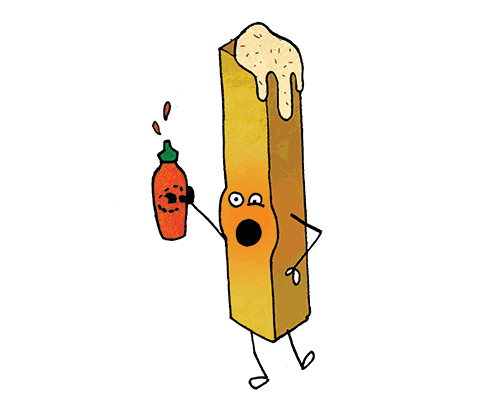 SPICY
Bair's
The Cheesy Bacon Sriracha Fries pack a punch thanks to their Sriracha seasoning and the mudslide of pepper jack and cheddar cheese on top.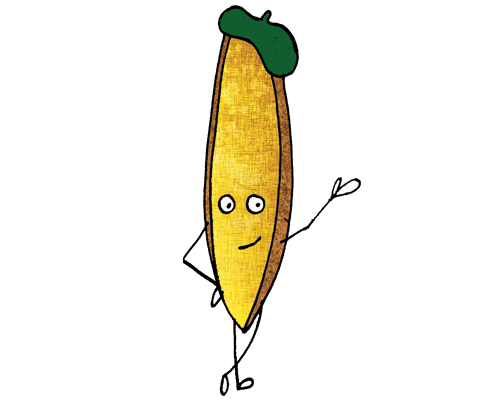 CRISPY
Aviary Cafe

These thinly cut crisps walk the line between potato chip and French fry. A second dip in the deep fryer gives them that undeniable crunch while the truffle oil and salt make them irresistible.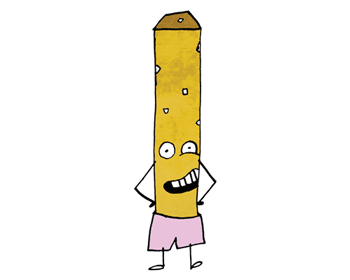 SALT & VINEGAR
Black Sheep

It's probably a good thing these fries are thin because all that surface area means you get a bigger mouthful of tangy deliciousness with each handful.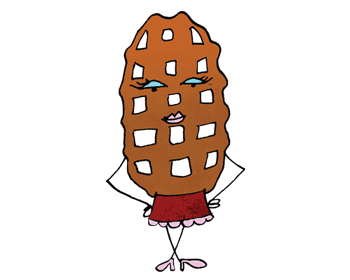 SWEET POTATO
Vespa Kitchen

As if these sweet potato fries weren't sweet enough as they were, they come slathered in salted caramel and a pinch of Vespa Kitchen's signature spicy Vespa seasoning.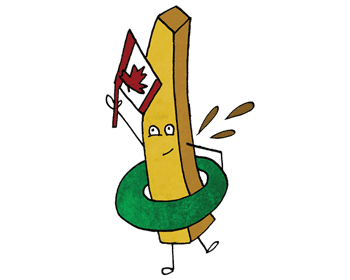 POUTINE
Lindberg's Tavern

Lindberg's French fries are already delicious, but drown these hand-cut fries in beef stock gravy, gooey cheese curds and some green onion confetti, and they rise above basic bar cuisine.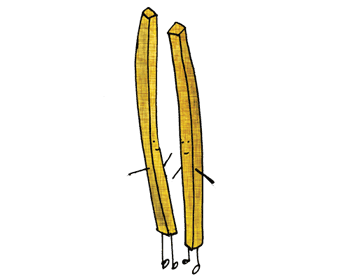 SHOESTRING
Queen City Wine Dive
Stored in a saltwater bath overnight, the house-made skinny Fritz fries at Queen City Wine Dive are crispy, razor thin and irresistibly munchable by the handful.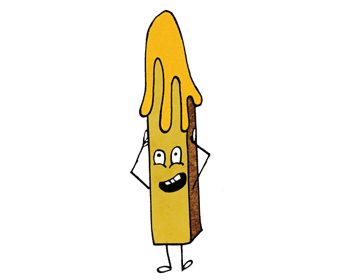 SLATHERED
Cafe Cusco

Smothered in a tangy cheese sauce with fresh cilantro and juicy red onions, these meaty steak fries made of sweet potato and yucca are basically a meal on their own.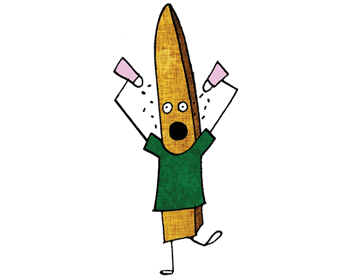 SEASONED
Mojo Burger Company
These hand-cut crisps are truly customizable and come dusted with your choice of seasoning including ranch, sweet and salty, lemon pepper or salt and vinegar.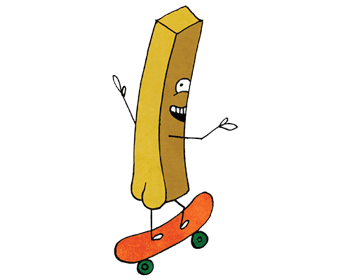 BOTTOMLESS
J.O.B. Public House
Crispy, greasy, piping hot and dusted with brown sugar, a basket of J.O.B.'s bottomless fries are the perfect side whether you're just starting or finally ending your night.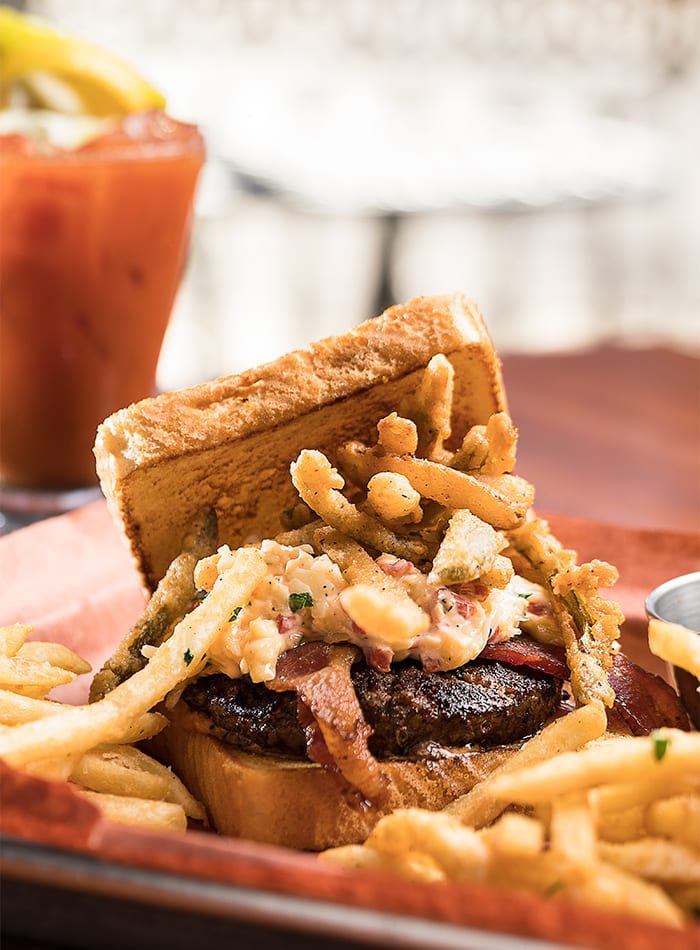 MELT
$9, Gettin Basted, 3115 W. Highway 76, Branson, 417-231-4445, gettinbasted.com 

Flavor Profile: Texas toast bun, pimento cheese, onion straws and house-made Molly's sauce

The Dish: The barbecue at this Branson newcomer is award-winning, but don't let that distract you from the burger selection. For an approachable burger that still colors outside the lines, get your hands on the melt. Served on thick slices of Texas toast, this house-ground burger patty is piled high with house-made onion straws and slathered with made-from-scratch pimento cheese and the award-winning Molly's sauce. You will definitely need extra napkins by the time you're done with this burger. You might also need a knife to cut through that layer of onion straws.

Burger Buddy: This messy treat comes with house chips, but we recommend adding on an order of the poblano cream corn brûlée for a spicy kick to break through all that wonderful grease you just devoured. 

Instagram-Worthy Alternative: You're going to need to loosen your belt, but it's worth it. The Moink Burger features a wagyu beef patty piled with pulled pork, cheddar cheese, house-smoked bacon, onion straws, pickles and homemade barbecue sauce.
TRIPLE
CHEESEBURGER
$6.19, Flippin Burgers, 816 W. Fairview Ave., Carthage, 417-358-4054

Flavor Profile: Classic cheeseburger

The Dish: There's a little of everything on the menu at this diner. Tastes head south of the border with burritos and quesadillas, but breakfast is all-American with biscuits and gravy. When you realize the building used to be a showroom for Model T Fords, it all makes sense. From the day it opened in October 2017, Flippin Burgers has embraced the unexpected, but everything is reliably delicious. There are no unnecessary frills. That's why each 5-ounce burger is hand-pattied daily and dusted with a special house seasoning. Burgers are cooked the old-fashioned way and can be ordered as a single, double or triple.

Burger Buddy: Homemade onion rings that are wonderfully flaky. Each thinly sliced round of onion practically dissolves in your mouth.

Instagram-Worthy Alternative: If your hunger could rival the power of a Model T, go with the Cowboy Burger with bacon, American cheese, pickles, onion ring and house barbecue sauce.
BACON CHEESE
BURGER
$5.50, Casper's, 601 W. Walnut St., Springfield, 417-866-9750

Flavor Profile: Classic flat-top burger with mustard, pickles, relish and onion

The Dish: Everything here from the chili to the building itself is a Springfield relic, including the burgers. These quarter-pound patties are hand-pattied each day and pressed onto a flat top for those delightfully crisp edges. There's nothing fancy about it. Just a good ol' burger, cooked perfectly each time and served with the classic accoutrement: mustard, pickles, relish and onion. There's no sauce, no seeds in the bun. It's just delicious. And at the end of 2017, Casper's announced a Christmas miracle and started taking credit cards. Now you can order as many burgers as your heart and waistline desire.

Burger Buddy: For the true Casper's experience, chow down at the counter and order your burger topped with the dive's famous chili.

Instagram-Worthy Alternative: It's not on the menu often, but if you see the mushroom and Swiss burger, get it!
OZARK MOUNTAIN

PREMIUM BURGER
$16, Alamo Backlot, 4005 South Ave., Suite A, 417-708-9599, alamobacklot.com

Flavor Profile: A steak burger topped with cheddar cheese and served on a freshly milled wheat and buttermilk bun. 

The Dish: Next time you head to the movies, swap that bucket of popcorn for a mountain of a steakburger and crispy French fries. This 7-ounce patty is a beefy love affair between ground chuck and the fabulous teres major tenderloin. It's juicy, and incredibly filling in part thanks to the sturdy buttermilk bun freshly milled at Neighbor's Mill and the mild cheddar cheese from Edgewood Creamery. To balance out the richness of the steakburger, this hefty patty is topped with a creamy lemon garlic aioli, leaf lettuce and ketchup. 

Burger Buddy: The lineup of craft and local beer is impressive, so order a pint of your favorite 417-land brewski and cheers to supporting local.

Instagram-Worthy Alternative: Try the fried pork loin sandwich with its hand-cut tenderloin topped with that same zesty lemon garlic aioli, tomato and ketchup.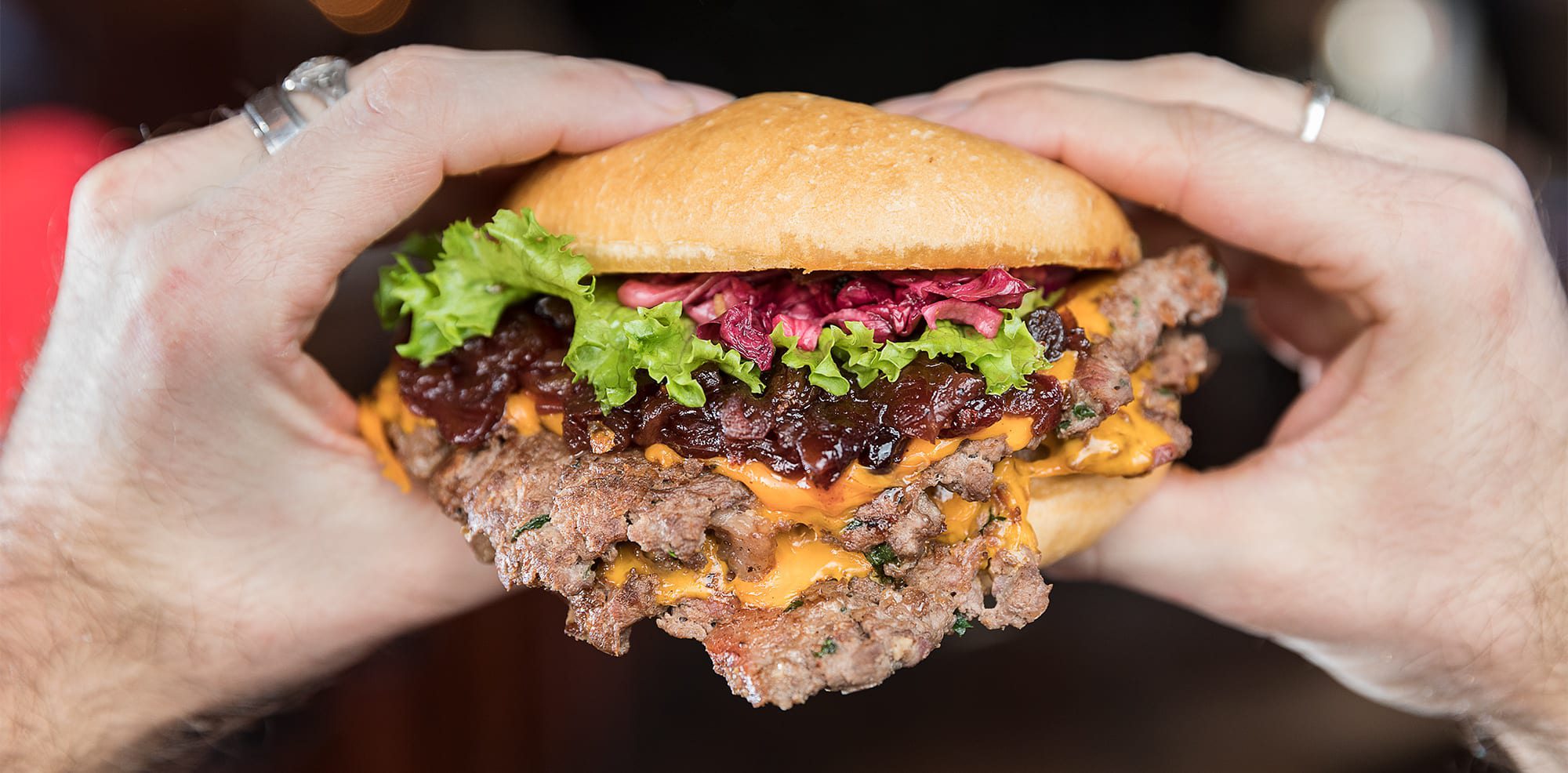 VENISON BURGER
Varies, Lindberg's Tavern, 318 W. Commercial St., Springfield, 417-868-8900, lindbergsbar.com 

Flavor Profile: Changes per burger, but expect bold, creative flavors that highlight the protein

The Dish: When Lindberg's Tavern launched its menu in 2015, it won over hearts and taste buds with unapologetically bold flavors. Every month or two, the creative minds at Lindberg's unleash a new burger. They've unveiled a lamb burger, a bison burger, a patty made with soft-shell crab and a chorizo burger crowned with fried jalapeños. There's even been an alligator burger and a venison burger. The key to each patty? Flavor! The crew starts with the protein and builds from there. To highlight the gaminess of their venison burger, the chefs slathered on smoked cheddar cheese and a cranberry and raisin Fernet chutney. Where's the beef? Who cares?!

Burger Buddy: Lindberg's goes through some 300 pounds of potatoes each week to make its French fries. Extra crispy on the outside but tender on the inside, dunk these beauties in Lindberg's homemade ketchup made with White River Brewing Company's Table Rock Red ale, candied ginger and powdered rosemary.

Instagram-Worthy Alternative: Loosen that belt and try Lindberg's beer bratwurst. These deep-fried brats are slathered in Lil Helper IPA mustard and a hefty helping of green tomato relish.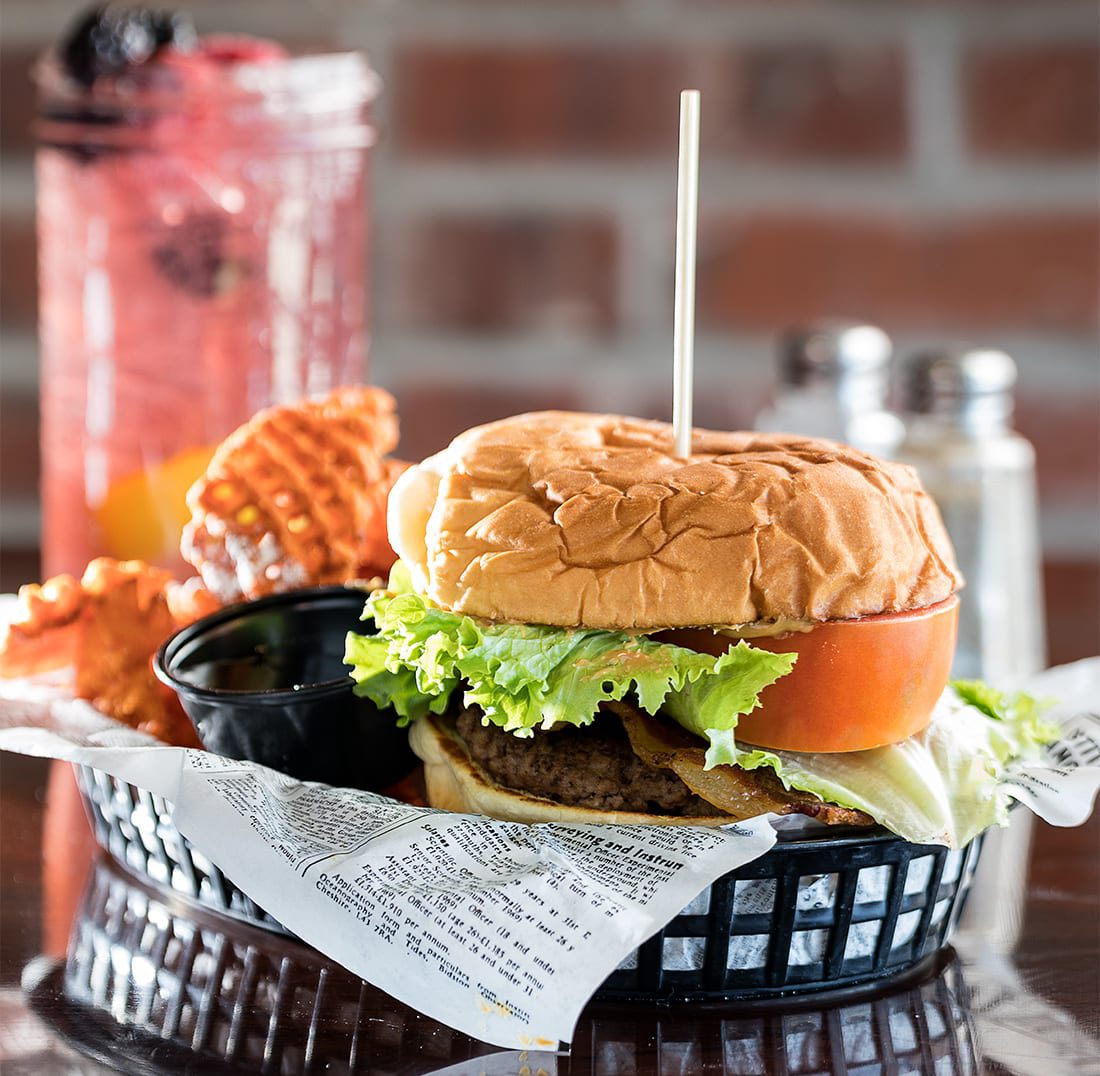 MEMPHIS KING BURGER
$9.50, Lemonade House Grille, 1487 W. South St., Ozark, 417-581-1955, lemonadehousegrille.com

Flavor Profile: Classic beef patty topped with peanut butter, bacon, tomato and lettuce and served on a Hawaiian roll.

The Dish: This menu is all about comfort foods. Take your pick of burgers, gourmet hot dogs, street tacos, fried okra, onion rings, sweet waffle fries and mozzarella sticks. There's even a whole menu dedicated to fresh-squeezed lemonades, which you'll need after polishing off the Memphis King Burger. As you might guess, this beefcake is a delicious nod to the king of rock and roll. In honor of Elvis, a 5-ounce patty is crowned with bacon, peanut butter, tomato and lettuce and served on a sweet Hawaiian King roll.

Burger Buddy: Continue the sugary love affair with an order of waffle fries dusted with powdered sugar and served with maple syrup.

Instagram-Worthy Alternative: Want something  lighter but just as seductive? Try the Vegas All-Nighter, a 5-ounce patty topped with an egg (cooked your way), tomato, lettuce and cheese.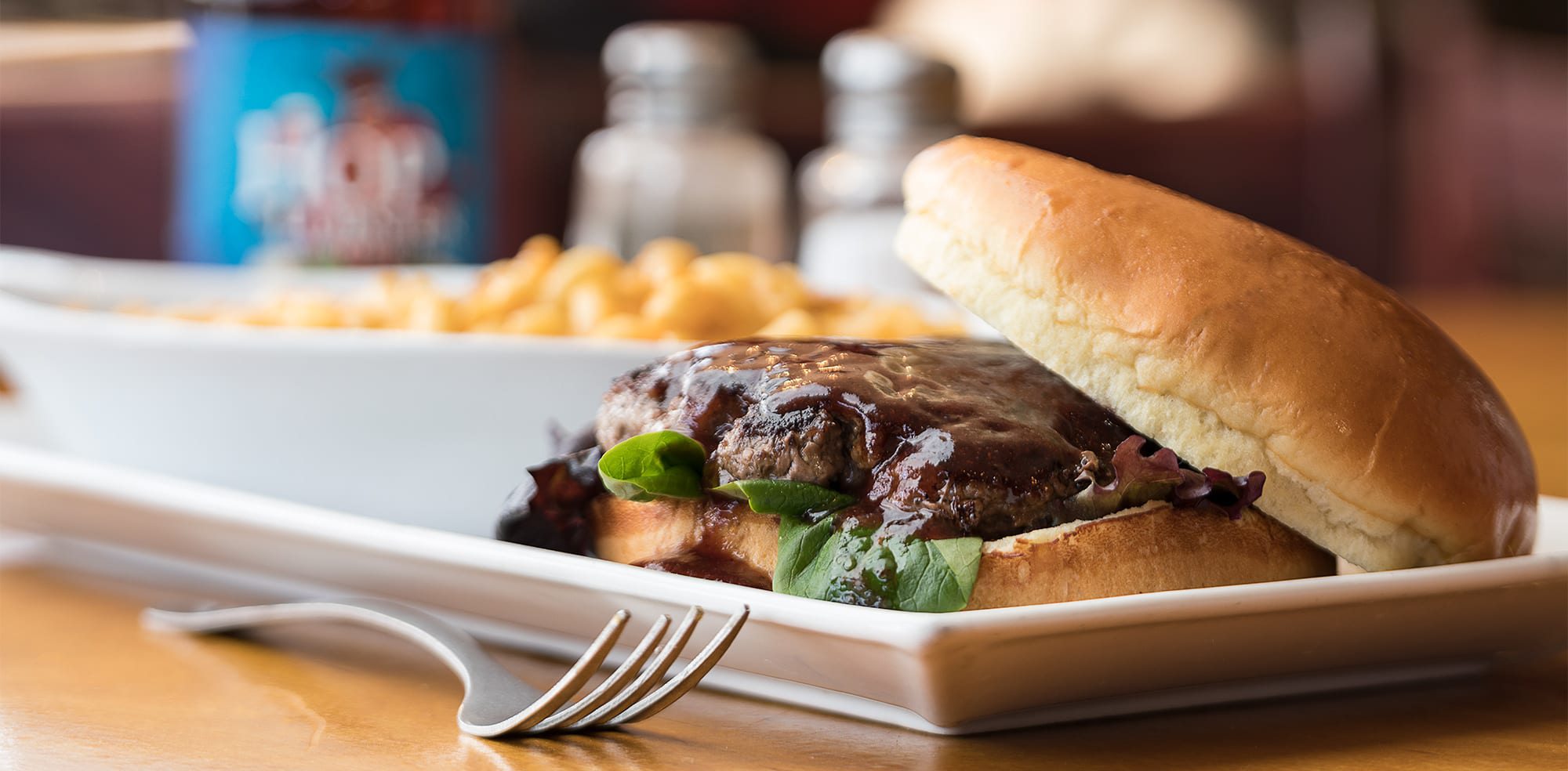 BUFFALO BILL BURGER
$15, The Eagle Drive-In, 4224 S. Main St., Joplin, 417-623-2228

Flavor Profile: Bison burger, blueberry barbecue sauce, locally mixed greens

The Dish: This burger starts with a ⅓-pound bison patty. Once it's lightly seasoned, it's lovingly squished on the flat top where the juices and fat from the patty are seared into the crisp edges of the burger. Flipped once more, the patty is cooked to order before it's hit with a drizzle of homemade blueberry barbecue sauce and hugged between a brioche bun. If your taste buds aren't too busy celebrating the lushness of this burger, you might pick up a slight kick of heat. Made with a slurry of pulverized blueberries, the barbecue sauce gets a splash of Sriracha to mellow out the indulgent sweetness.

Burger Buddy: Ditch the calorie counter and splurge on the house-made mac and cheese. Like each of the 13 burgers on The Eagle's regular menu, the mac and cheese is finished on the flat top where it gets an extra handful of cheddar. 

Instagram-Worthy Alternative: Break out of the burger mold with the salted caramel bacon burger. Your everyday patty gets glammed up with a caramel salt glaze and a crown of bacon.