Travel
12 Scenic Getaways to Make the Most of Your Fall
Sometimes, the best fall escape is one that's easy-breezy, and 417-land is the perfect jumping-off point for a nearby trip that lets you sit back, relax and just enjoy the view.
By Katie Pollock Estes
Oct 2017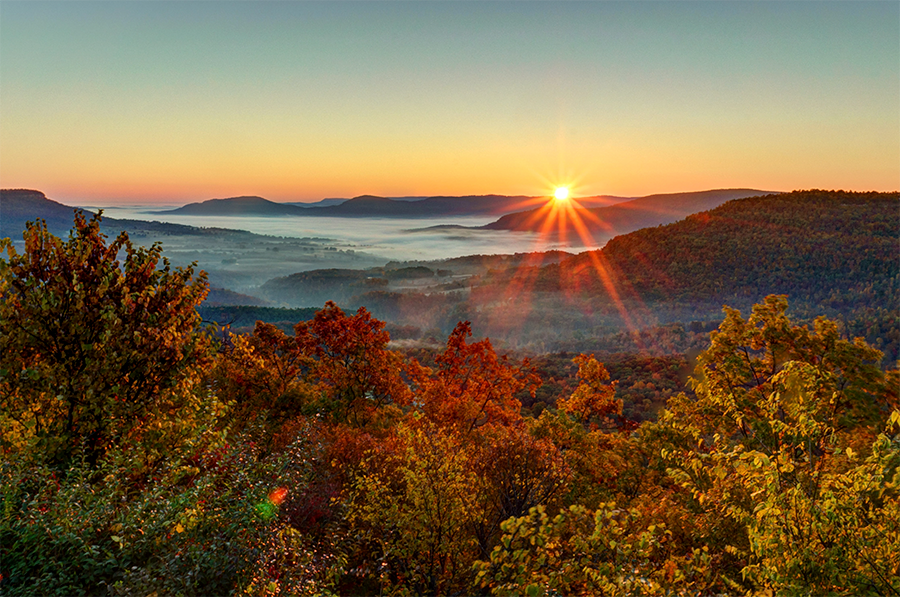 Vacation with a View
Maybe the Grand Canyon is a little far for a quick getaway, but did you know there's a smaller (but still stunning) version just south of 417-land? The Arkansas Grand Canyon is the deepest valley in the Natural State, and The Cliff House Inn (Highway 7 south out of Jasper, Arkansas, 870-446-2292) gives guests a front-row seat. The inn juts out of the hillside, and all of the rooms have a view of the sprawling valley. The Arkansas Grand Canyon makes you feel like you're above the clouds when fog rolls in to fill the valley below, and the whole area catches fire in the fall with the deep red and orange of changing leaves. Even the drive to The Cliff House is lovely, with a trek down Scenic 7 Byway and through the Ozarks National Forest. While you're in the area, you'll want to take a side trip to canoe the Buffalo National River or hike one of northwest Arkansas's prettiest trails, like Pedestal Rocks. The inn is open through peak fall colors next month, but another one of the lodging options—the three Lookout Mountain log cabins—is open year-round so you can get the Arkansas Grand Canyon experience even during the chilly months.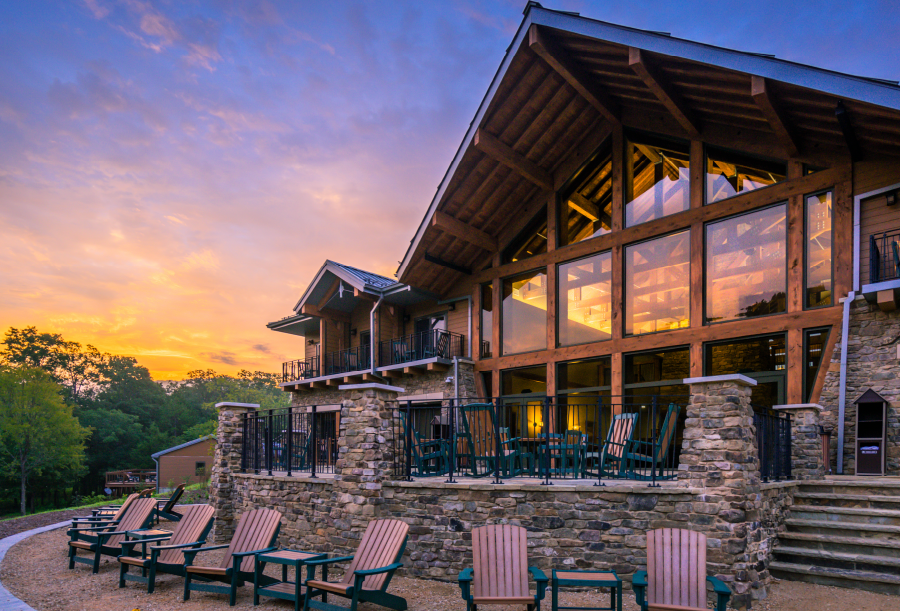 Nature Lovers Escape
One of Missouri's newest state parks, Echo Bluff (34489 Echo Bluff Drive, Eminence, 844-322-3246), sits on 430 acres alongside Sinking Creek, a gorgeously clear stream that feeds into the Current River. Rising out of Sinking Creek is the park's namesake—a soaring sheer bluff made of dolomite. There are trails for hiking and cycling, and the creek is perfect for swimming, snorkeling and canoeing in warmer months. There are plenty of largemouth bass for anglers to seek. But this park is a year-round destination, and the gorgeous views are there in the winter, too. Lodging includes campsites, cabins and spaces at the Betty Lea Lodge, which features bluff views and fireplaces in all the rooms. The lodge's Creekside Grill has indoor and outdoor dining, so the geological centerpiece of the park is never out of sight. This month, visitors can take part in the Halloween and Fall Festival on October 28. There will be trick-or-treating for Echo Bluff's youngest guests.
Don't Miss: The one-of-a-kind adventure playground for the kids.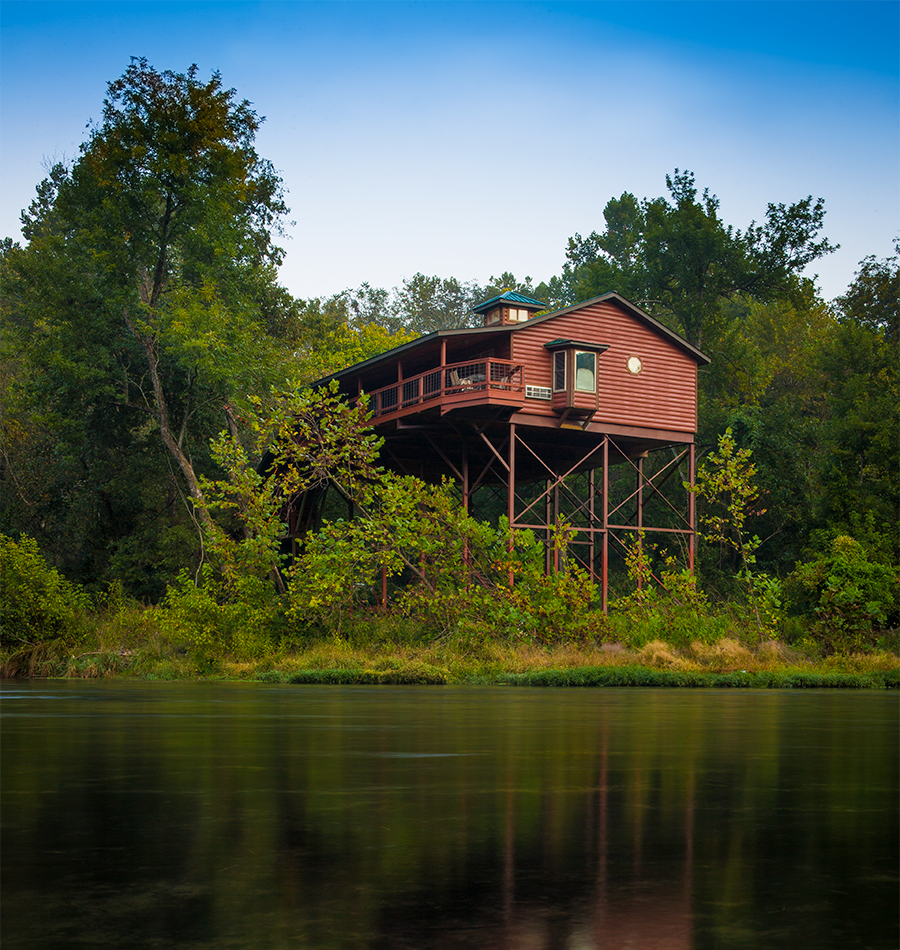 Peaceful Destination
The treetops aren't just for the birds—you can snuggle up there, too. At River of Life Farm (1746 River of Life Drive, Dora
417-261-7777), treehouse cabins let you sleep on stilts with a beautiful river view out your front door. The resort sits on 350 wooded acres that are, honestly, in the middle of nowhere. But that seclusion spells peacefulness. The treehouse cabins overlook the North Fork of the White River, and the property provides access to that river's "miracle mile" where rainbow trout fill the waters. Professional guides can take you out onto the water, whether you're a seasoned fly fisher or a beginner. But you don't have to be an angler to enjoy this spot. The river is oh-so-lovely, and the property features hiking trails that lead to yet more pretty vistas. The North Fork experienced devastating flooding last spring, and several of River of Life's cabins were destroyed. But the resort has been rapidly rebuilding and is still open for business with plenty of lodging options. Reserve The Cliff House, which was renovated this year and reopened over the summer. It can sleep up to 12 and is great for a larger group who wants to rough it a little bit. The second level has floor-to-ceiling windows on three walls for a gorgeous view.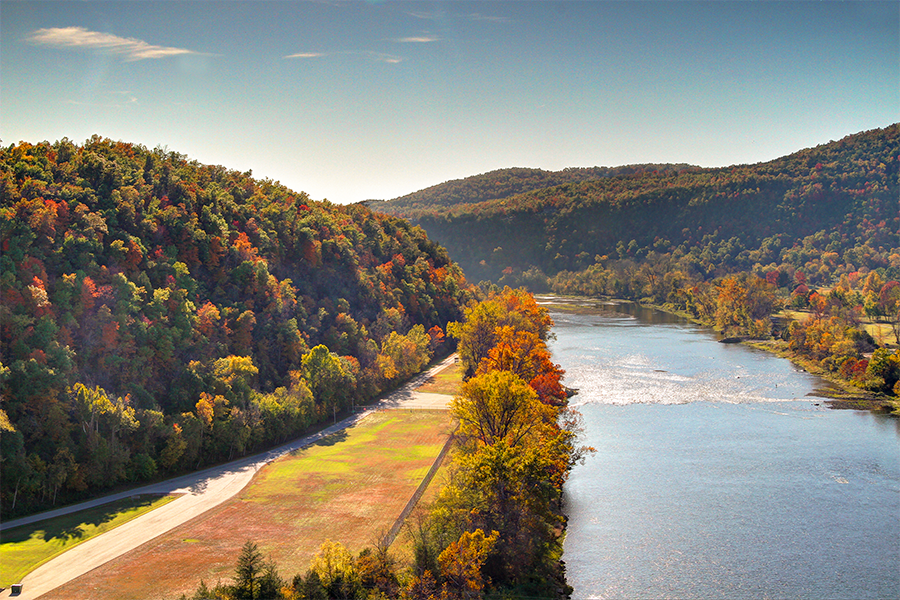 Riverside Retreat
Peaceful and secluded—just you, the rippling water and maybe a heron or two—Gaston's White River Resort (1777 River Road, Lakeview, Arkansas, 870-431-5202) is situated on the banks of the White River and is surrounded by 400 acres of quiet wooded hills. The resort's location is perfect for going out on fishing excursions, and Gaston's offers a hands-on fly fishing school for newbies dying to get out on the water. There is also plenty for the whole family to enjoy, like a playground, duck pond and three walking trails. Although there are several cottages as well as individual rooms at Gaston's White River Resort, you'll want to make a reservation for the popular River Villa. With a wood burning fireplace, full kitchen and redwood deck overlooking the river, the villa is a great place to hole up and just enjoy watching the morning mists roll in over the water. It's big enough to house the whole gang for a family trip, sleeping 10 people. Smaller lodging options offer river views, too.
Don't Miss: Try to sneak a peek at planes coming into the resort's airstrip.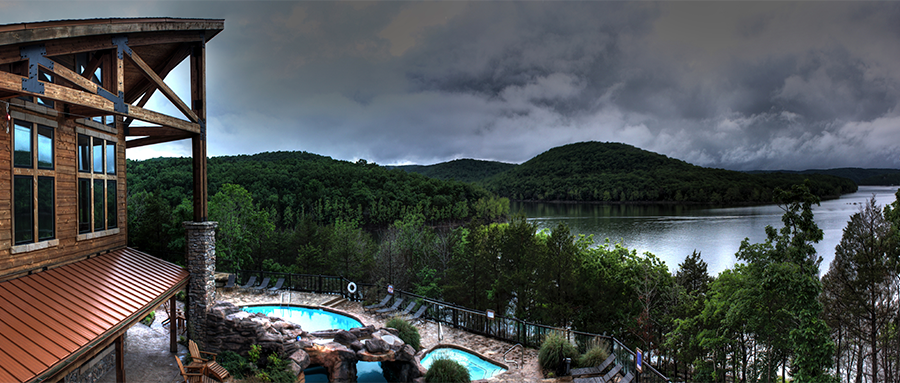 A Trip Into the Wild
Play hard and relax hard—that's what defines your days at Stonewater Cove Resort (1257 Sunset Timbers Trail, Shell Knob, 417-858-2563). Set in the forest on the edge of Table Rock Lake, this spot offers outdoorsy options for adrenaline junkies who want to connect with the wild Ozarks but rest in luxury. Trails that weave through the woods are available for ATV rides, and there are zip lines you can ride to sail through the trees. After a day spent out in the sun, you can relax at the spa with a hot stone massage before you indulge in a gourmet meal from a menu that changes daily. Dining is included in the rate. The activities at Stonewater Cove can be guided (fishing, ATV tours, wakeboarding, cruises, helicopter tours and more) or can be done solo (hiking, swimming in the pool, mini golf, lawn games and more), and there are even kids programs for the little ones in your crew.
Don't Miss: A thrilling zip line ride through the woods.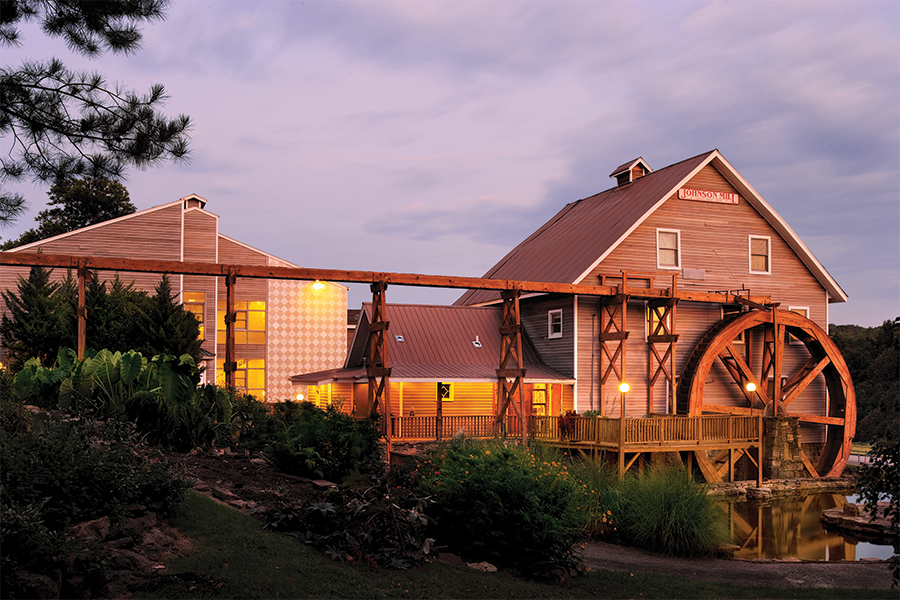 Girlfriends Getaway
What's more quaint than an old mill nestled among rolling hills? At Inn at the Mill (3906 Johnson Mill Blvd., Springdale, Arkansas, 479-443-1800) in Springdale, Arkansas, an 1835 working mill that's on the National Register of Historic Places has been beautifully transformed into a chic inn that holds two rooms in the rustic mill and six more in a newer wing. Many parts of the hotel feature modern amenities built around mill history, like the breakfast room with tables arranged around mill machinery. The picturesque grounds have the same effect, and you can hear ripples from the waterfall as you walk outside. Inn at the Mill is known for its incredible dining and its artistically designed rooms (each with its own theme and refreshingly different look), so you'll have no reason to venture out. But if you do, there's plenty to do in Springdale. Keep it scenic and visit the Botanical Garden of the Ozarks, which offers 12 themed gardens on gorgeous grounds. Or take a tasty tour of nearby Saddlebock Brewery.
Don't Miss: The creatively themed rooms, like a throw-back Frank Lloyd Wright Suite.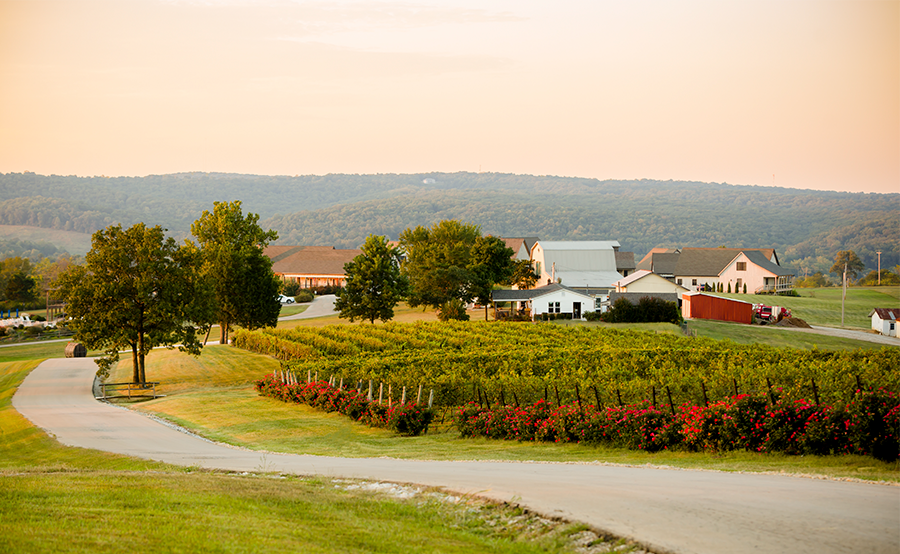 Couple's Hideaway
573-747-1000), roomy villas open up to porches that beg you to kick up your feet and take in the view: rolling manicured lawns dipping into placid ponds, vibrant green vineyard rows, the Saline Creek Valley and wooded hillsides in the distance. The little gray cottages are situated on the grounds of Chaumette Vineyards & Winery, which means they are just a skip away from the tasting room and sips of award-winning wines. With cozy fireplaces and full kitchens, the villas will tempt you to stay put. It'd be easy to do with catch-and-release fishing and hiking trails on-site. Make time to explore Ste. Genevieve, though. The town is known for its French heritage and beautiful historic homes, but you can also find some tasty dining and shopping options once you're in town. 
Don't Miss: A visit to the Bequette Ribault House to learn about Ste. Genevieve's post-colonial French history.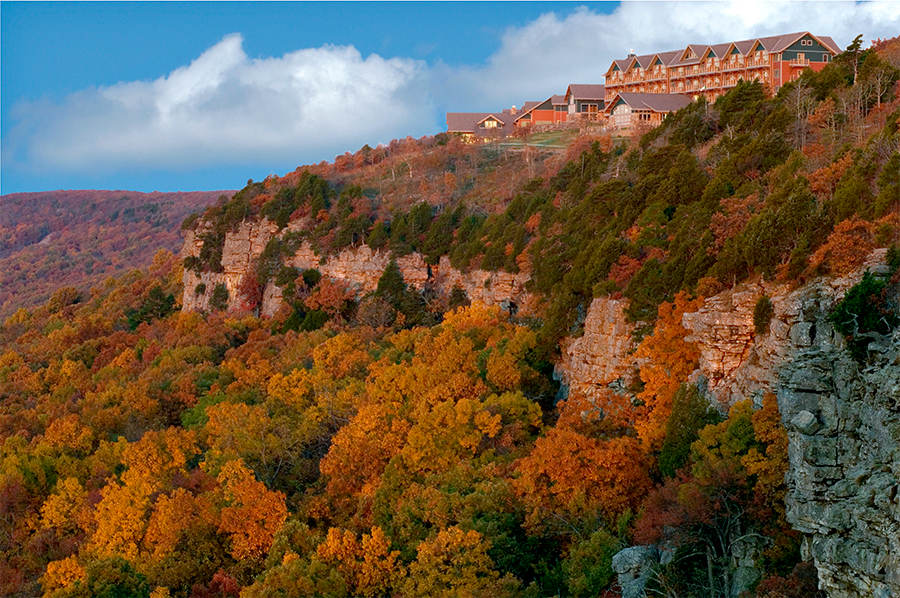 Mountaintop Retreat
It's all about the gorgeous, sweeping views at Mount Magazine State Park, located 2,753 feet up at the highest point in the state of Arkansas. Almost every part of The Lodge at Mount Magazine State Park (16878 Highway 309 South, Paris, Arkansas, 877-879-2741) was built to capitalize on the bluff it sits on and the scenic vista beyond it. All of The Lodge's rooms, the Skycrest Restaurant and the hearth room overlook the sprawling Petit Jean River Valley and the nearby Blue Mountain Lake. In the lobby, a massive two-story stone fireplace is perfect for days when you just want to stay in. Don't do that every day you're here, though. The surrounding state park has trails that weave through wooded glades and pine forests. Guests can rent bicycles at the lodge and explore on two wheels, or drop a line into the quarry or into one of the nearby lakes to fish for largemouth bass. Visitors can even hang glide at Mount Magazine, but you'll need to check with the visitor's center to see about restrictions. Back at The Lodge, try to book one of the corner suites, both of which have two balconies and their own fireplaces—ideal for extra views and extra relaxation.
Don't Miss: A cozy little sit-down by the warm, two-story fireplace in the hearth room.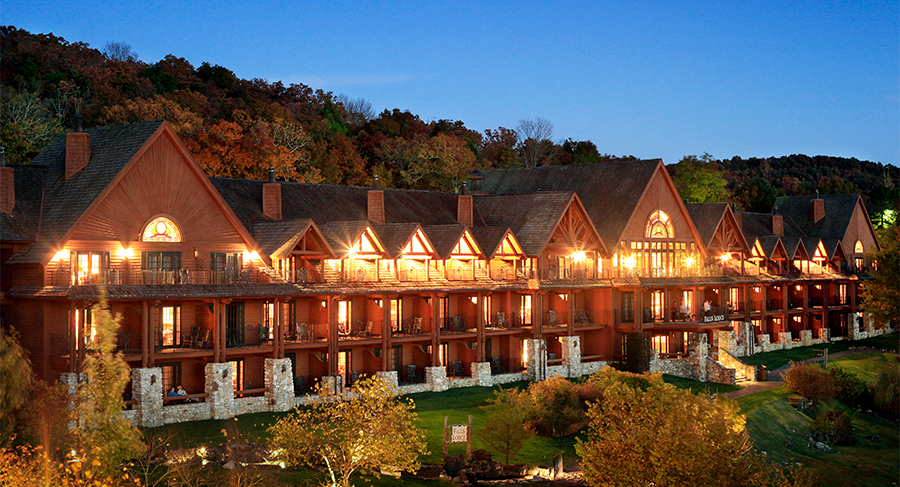 Family-Fun Weekend
With rustic (but, like, nice rustic) cabins and cottages and a breathtakingly scenic setting, Big Cedar Lodge (190 Top of the Rock Road, Ridgedale, 417-335-2777) is the kind of resort that you won't need to leave for anything. No need for side trips. No need to search for dining. The food at Devil's Pool Restaurant is delicious, with a Table Rock Lake view to boot. You can hike the well-manicured trails; paddleboard, boat or kayak on the lake; swim in the pools; or spend the day at the supremely lovely spa. The resort's Fun Mountain offers tons of kid-friendly fun, like bumper cars, bowling and a golf simulator. While you're there, hop on the shuttle and spend a day enjoying Top of the Rock. The mountaintop destination is just down the road from Big Cedar, and it offers a cave to explore, a golf course, the Ancient Ozarks Natural History Museum, great dining options and one of the best views of Table Rock Lake you'll ever see.
Don't Miss: Cozy up around a bonfire after the sun goes down.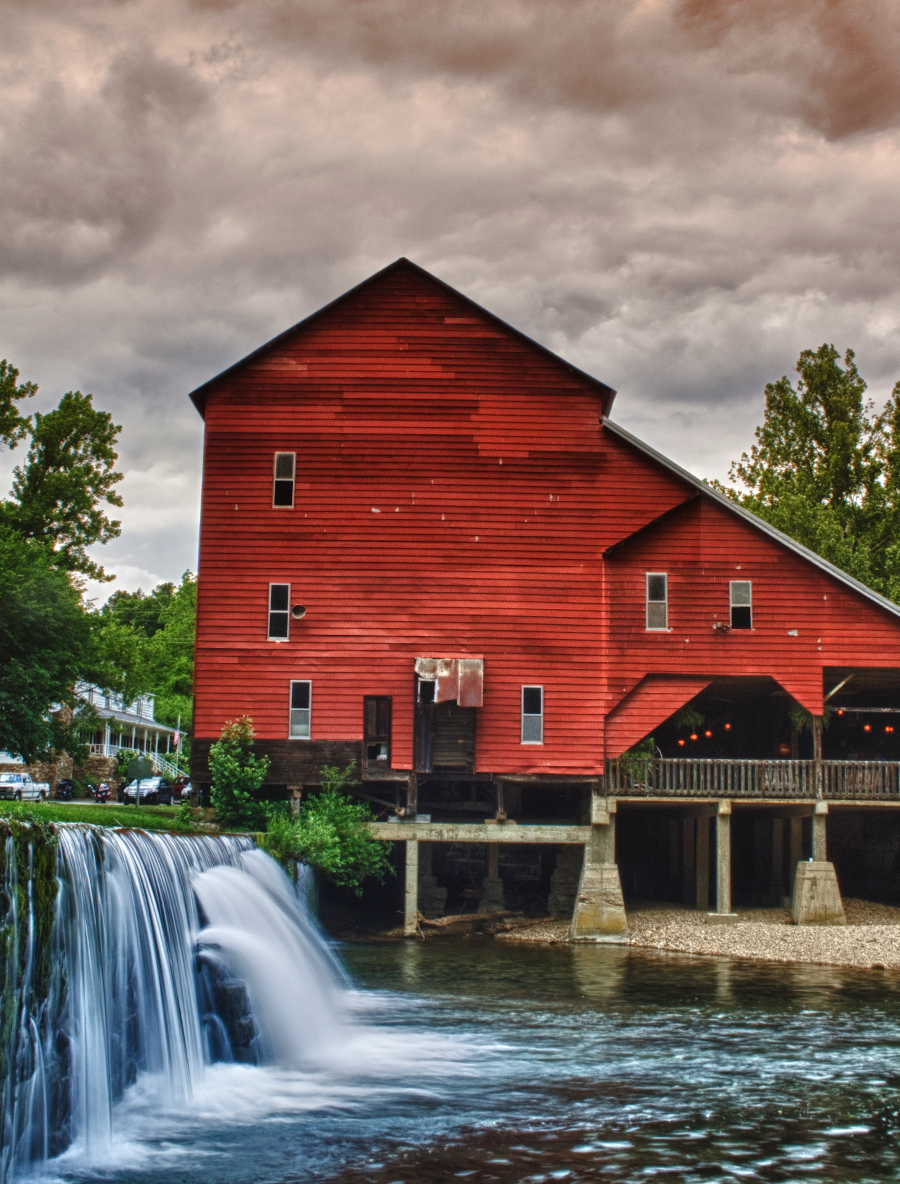 The Angler's Paradise
Imagine standing knee-deep in the chilly waters of Spring Creek, sending your fly out into the rainbow trout–filled river while you enjoy the view of a waterfall and the old red grist mill that still sits on the bank. Rockbridge Rainbow Trout & Game Ranch (4297 County Road 142, Rockbridge, 417-679-3619) is a quiet, scenic spot where fly fishers can enjoy the heart of the Ozarks and catch some dinner while they're at it. If you don't arrive an expert, that's okay because Rockbridge offers fly fishing instructions and guided fishing excursions. In addition to fishing, you can explore 1800s logging trails and sprawling fields on horseback. Although the resort's stables were still closed for trail rides at press time due to spring flooding, you can still hop on a horse for a corral ride while the stables are being repaired. If you'd prefer to simply eat fresh fish instead of reel it in, the resort's casual restaurant offers rainbow trout caught on-site and prepared more than 20 ways. Ask to stay in The White House, an 1800s farmhouse that's heavy on charm and sleeps up to 16 people.
Family Adventure
Don't let Horseshoe Canyon Ranch's
http://horseshoecanyonduderanch.com/
(Jasper, Arkansas, 
870-446-2577)
 reputation as a rock climber's paradise intimidate you. Even if your idea of adventure leans more "trail ride on horseback" and less "scaling a bluff," this place is still a wonderland. There's a reason it has been touted on HGTV, in Midwest Living and more. The working dude ranch is the real deal with cowboys moving livestock across a scenic backdrop, and you and the kids get to join them on a picked-just-for-you horse that you ride for your whole stay. The setting for these trail rides is breathtaking, with towering sandstone bluffs and sprawling meadows. Even the rock climbing is kid-friendly and well-suited for beginners, but experienced climbers will find plenty of challenges, too. A stay at Horseshoe Canyon includes three meals a day and more activities than you could probably pack into one week such as zip lining, skeet shooting, campfires and cookouts, barn games, canoeing, wagon rides, hiking, rappelling and more. Comfy log cabins have fireplaces, porches and outdoor rocking chairs situated in just the right spot to take in the view.
Don't Miss: A speedy flight down the ranch's zip line.
Romantic Winery Weekend
Located in the Missouri River Valley, Hermann has a decidedly German vibe and no shortage of wineries situated on scenic grounds. Hermann Hill Vineyard, Inn & Spa (711 Wein St., Hermann, 573-486-4455) is just one of them, and it offers a panoramic view of the river and the town below from its Vidal Luxury Spa Suite. Perfect for a (slightly boozy) weekend away with your date, the room comes with breakfast delivered each morning and warm cookies, ice cream and Hermann Hill Port Chocolate Raspberry Sauce delivered each evening. The room's private patio has a fire pit with free s'mores ingredients. When you aren't hunkered down in your suite with your sweetie, venture down into the city to see the charming red brick architecture or pop around to the town's many wineries. But if you hole up in your room the Vidal suite has an outdoor shower, infrared sauna, hot tub and fireplace for max-level romance. Other rooms offer similar amenities, and Herman Hill was recently named No. 2 of the 10 best wine country hotels by readers of USA Today.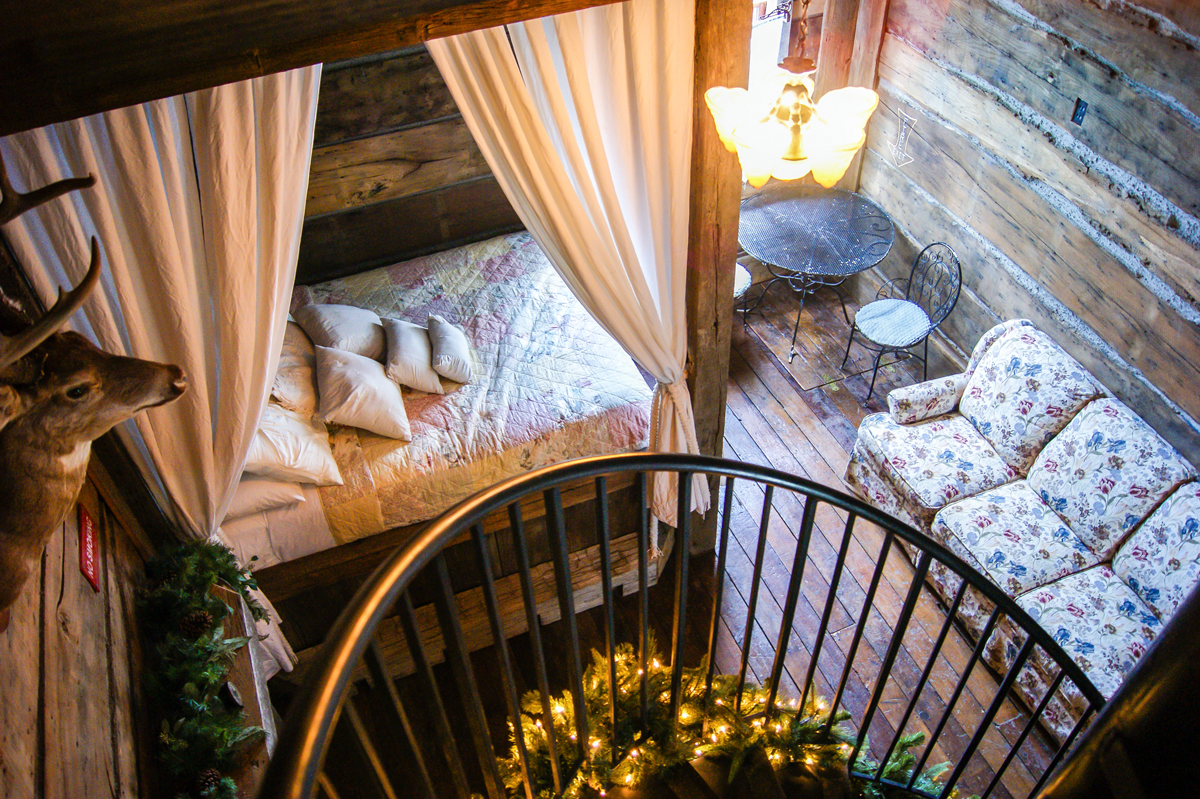 The Ol' Switcheroo
Some fun trip-worthy stays let you rest your head in a hotel that lived a past life as something else.
Granny's Country Cottage Bed & Breakfast
http://grannyscountrycottage.info/
Humphreys
One of the two lodging options here is a refurbished grain bin. Round and made of corrugated metal, this spot is outfitted with a cute front porch and some friendly flowers to make it homey. 
School House B & B
Rocheport
What used to be a public school in Rocheport is now a three-story red brick bed and breakfast with 11 rooms. It's just a hop, skip and jump from the Katy Trail. 
Texaco Bungalette
Eureka Springs, Arkansas
This tiny building used to be a gas station but now it has been reincarnated into a single rental space with natural light in spades. 
Livingston Junction Cabooses
Eureka Springs, Arkansas
Bright red cabooses have made their final stop here, where they've been converted into cabins in a secluded wooded area.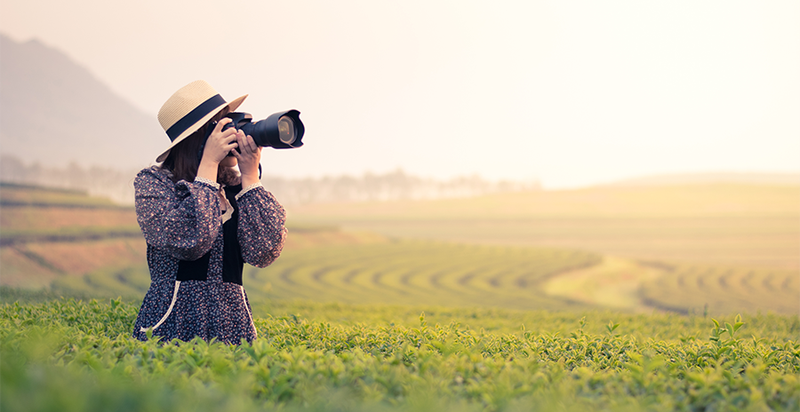 Snap Like a Pro
With pretty scenery all around, you'll want to pause your selfie game in favor of shooting something a little grander. It's okay if you're not exactly a camera whiz. Local schools and businesses have beginning photography classes that can get you there.
Bedford Camera & Video
Classes include topics like Camera Essentials, Introduction to Exposure, Understanding Light: Landscapes and more.
Ozarks Technical Community College
Online non-credit classes at OTC include Mastering your Digital SLR Camera, Photographing Nature with your Digital Camera, Introduction to Photoshop and more.
Missouri State University
Fundamentals of Photography is offered as part of the Missouri State Outreach Noncredit program and is a five-day class covering everything from the basics to studio techniques.