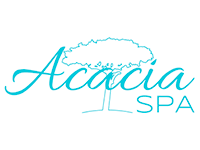 Package 1
Botox®
$10 per unit
Value: Unlimited savings
Botox® Cosmetic is the first treatment of its kind to be approved for an aesthetic use, and today is the only product FDA-approved to temporarily make moderate to severe frown lines, crow's feet and forehead lines look better in adults.

OR
Kybella®: Two treatments (up to four vials per treatment)
$1,800 
Value: Unlimited savings

Kybella® is the only FDA-approved injectable treatment that destroys fat cells in the treatment area under the chin to improve your profile.

Package 2
SkinPen® Treatments: Series of 3
$750 $900

SkinPen® treatments include automated microneedling services that treat fine lines, acne scars and improve skin texture. FDA approved.
OR
VI Peel®: Series of 3
$750
Value: Unlimited savings

Represents the next generation in chemical peels–targeted to address anti-aging, damaged skin, hyperpigmentation, sun spots, acne and scarring.
OR
Chemical Peel: Series of 3
$400 $675
Smooth the appearance of fine lines, wrinkles, roughness and sun damage.
Package 3
HydraFacial®: Series of 3
$435 $600
Cleanses, exfoliates and extracts to remove impurities and dead skin cells while replenishing vital nutrients. 

Receive a free choice of Dermabuilder, Brightenol booster, perk lip or eye treatment with purchase.
OR

Spa Ultimate Facial®: Series of 3
$300 $390
Includes skin analysis, steam, deep cleansing and exfoliation, extractions, face and neck massage. After exfoliation, treatment includes a choice of dermaplane, microdermabrasion, enzyme or acid peel.
Receive a free jade roller with purchase.
OR
Organic Eminence Facial: Series of 3
$330 $576

A natural, organic beauty treatment for glowing skin.

Receive a free Stone Crop Hydrating Mist with purchase.
Package 4
Reverse: Dermal Filler
$550 per syringe of any type
Value: Unlimited savings
Minimizes the appearance of facial lines and wrinkles to restore a youthful look.
Package 5
Dermalinfusion: Series of 3
$580 $627

An advanced skin-resurfacing treatment that combines exfoliation, extraction, and infusion of condition-specific serums to improve skin health, function and appearance.

Receive a free AHA/BHA cleanser with purchase.

Package 6
Halo Salt Therapy: Series of 5
$75 $125

An all natural, drug free, holistic therapy done in a controlled air environment recreating the natural salt cave microclimate.