Select a Spa to jump to their menu
4058 S. Lone Pine Ave, Springfield, MO
Monday–Friday 8:30 a.m.–8:00 p.m., Saturday 8:30 a.m.–7:00 p.m.
Call 417-823-8318 to schedule now!
All packages include access to amenities and discounts are not valid with other offers.
Package 1
Botox®
Buy 40 units and get 10 units free
Botox® Cosmetic is the first treatment of its kind to be approved for an aesthetic use, and today is the only product FDA-approved to temporarily make moderate to severe frown lines, crow's feet and forehead lines look better in adults.
OR
Dermal Filler
Combine any 3 syringes for $1600 (up to $800 savings) or get $100 off a single syringe
Minimizes the appearance of facial lines and wrinkles to restore a youthful look.
Package 2
Acacia Transformation (face and neck)
One treatment for $999 ($350 savings) 
Series of 3 for $2997 plus a gift of Alastin Nectar with purchase ($1245 savings)
The Acacia Transformation procedure combines two laser modalities in one session. PiXel8-RF is a skin tightening treatment using microneedles with radio frequency energy  to drive heat deep within the patient's skin. The heat stimulates and remodels collagen and prompts the elastin cells to regenerate. Skin surface is firmer, smoother, and more even. The final step in this procedure consists of polishing the surface of the skin using the ERBIUM laser to eliminate surface pigmentation and minimize mild to moderate fine lines and wrinkles. This helps achieve dramatic results that continue to work over the next several weeks after the treatment. 
OR 
Acacia IPL "DUO" (face and neck)
One treatment for $399 ($201 savings) 
Series of 3 for $1197 plus a gift of Alastin TriHex Preview Regimen with purchase  ($848 savings)
The Acacia "Duo" performs two treatments in one visit by targeting discoloration. Using our new, state-of-the-art device, both browns and reds will be treated in one service. This treatment is often referred to as a "photo facial". This treatment is designed to help restore the appearance of your skin without damage and reds and browns are typically dramatically improved. Results vary and multiple treatments may be required.
*Consultation required. Technician available for consultation via phone.
Package 3
SkinPen® Treatments: Series of 3
$700 $900
SkinPen® treatments include automated microneedling services that treat fine lines, acne scars and improve skin texture. FDA approved.

Add PRP for $125 per session.

OR
DiamondGlow® Treatments: Series of 3
$500 $600
DiamondGlow® is a one-of-a-kind skin resurfacing treatment that combines exfoliation, extraction and infusion to improve the health and appearance of the skin.
Package 4
Chemical Peel: Series of 3
$600 (savings up to $300)
Chemical peels use a chemical solution to improve and smooth the texture of the facial skin by removing its damaged outer layers. Chemical peels are helpful for acne scarring, age spots, sun damage, fine lines, uneven skin tone, large pores, scars, and wrinkles. 
*We will determine which peel is right for you during a virtual or in-office consultation prior to treatment. Acacia has a wide variety of peels to satisfy your skin health needs. VI Peel requires an additional fee of $50 per peel. Can be paid at the time of service.
Package 5
Halo Salt Therapy: Series of 5
$75 $125
An all-natural, drug-free, holistic therapy done in a controlled air environment recreating the natural salt cave microclimate. 
COVID-19 is a lung and respiratory health issue and halotherapy has led to positive results in relieving respiratory conditions. There have been no studies produced to show that halotherapy will prevent or relieve COVID-19 symptoms. Given the current evidence that supports relieving respiratory symptoms, halotherapy is safe.

Package 6
Spa Ultimate Facial : Series of 3
$300 $330
Includes skin analysis, steam, deep cleansing and exfoliation, extractions, face and neck massage. After exfoliation, treatment includes a choice of dermaplane, microdermabrasion, enzyme or acid peel.
OR
Organic Eminence Facial®: Series of 3
$375 $450
A natural, organic beauty treatment for glowing skin. Includes skin analysis, steam, deep cleansing and exfoliation, extractions, face and neck massage using Eminence organic products with signature massage techniques.

Receive a free Eminence Lime Refresh Tonique (while supplies lasts). $38 value.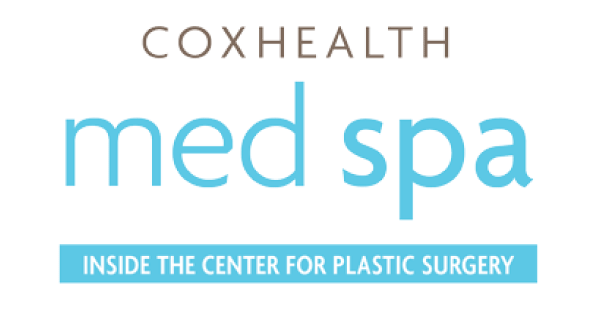 Package 1
6 Laser Hair Removal Treatments
Buy one area, get the 2nd area half off (6 treatments total on each side)
Powered by Lumenis Splendor X. This device is unlike any other hair removal system in the world. It is the first Nd:YAG and Alexandrite laser system to be powered by BLEND X™ technology for unprecedented power, speed, versatility, and coverage across a wide range of skin tones like never before.
Package 2
3 Stellar IPL/Photofacial Treatments
$960 $1,200

Our Stellar M22 utilizes broadband light therapy to reduce acne, freckles, sun damage, and redness. This treatment will give you a clearer complexion and smoother skin texture.
Package 3
Oxygeneo Facial
$300 for 3 treatments $450 for 3 treatments
The OxyGeneo three-in-one super facial works synergistically with your body's natural processes by utilizing the Bohr Effect to oxygenate the skin from within. There are three parts to the treatment: a gentle exfoliation, then the infusion of antioxidents and nutrients, and finally, the oxygenation. These treatments are beneficial for all skin types and are tailored to specific skin concerns and sensitivities.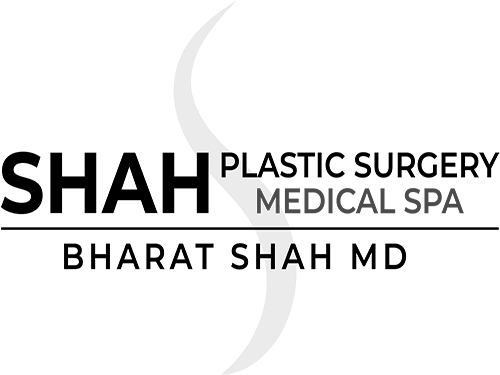 Package 1
Skinbetter Science® AlphaRet Peel
$100 $150
Improves overall appearance of skin tone and texture for patients with moderate photodamage - making skin clearer, smoother, and brighter.

A series of 3 peels is recommended.
Package 2
SkinPen® PRP Microneedling
$400 $500
Stimulate your natural collagen with microneedling! This noninvasive treatment stimulates new collagen to reduce fine lines and wrinkles, reduce acne scarring and improve the skin's texture and tone. PRP introduces additional growth factors into the skin.
A series of treatments is recommended.
Package 3
PiXel8-RF Microneedling
$800 $900

Purchase a RF Microneedling Face Treatment and add the neck for free! A non-surgical skin tightening treatment that uses radio frequency energy to stimulate collagen that results in firmer, smoother skin.

A series of treatments is recommended.

1965 S. Fremont Ave, Suite 120, Springfield, MO
Monday–Friday 8:30 a.m.–4:00 p.m.
Call 417-887-3223 to schedule now!

Offers cannot be combined with other discounts.
*All treatment packages include a skin consultation with our team of experts, one customized laser treatment, and an at-home skincare regimen designed to help further progress you toward your skincare goals.

Package 1
Spotless Skin - Pigment Removal
$285 $502

Skin that is even in tone requires less makeup and is perceived to be healthy and more youthful. If you struggle with hyperpigmentation from sun exposure, broken capillaries, or overall redness - our Broad Band Light procedure targeting pigmentation can achieve visible results. Our recommended at home skincare regimen will continue to move you toward skin that is more beautiful.
Package 2
Youthful Skin - Anti-Aging Treatment
$285 $450

Youthful looking skin is on everyone's wish-list. A study done by Stanford University showed patients treated with Broad Band Light were perceived 10 years later - to be younger than they were prior to treatment. Scientists observed that skin treated by Broad Band Light showed reverse gene expression that more closely mimics younger skin. Our Forever Young Broad Band Light treatment can treat virtually every skin tone, and when coupled with SkinMedica skincare products - can be a good first step in helping you work toward skin that is more youthful.
Package 3
Clear Skin - Acne Treatment
$285 $450

Everyone wants clear radiant skin. If you struggle with occasional or persistent acne, our in-office Broad Band Light treatment can help clear up bacteria deep in the skin and our at-home skincare regimen will support your efforts to achieve clearer, more blemish-free skin.