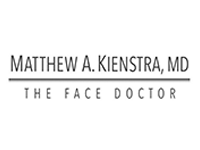 Package 1
Fractora Plus Restore & Protect
$715  $900

Restore the aging, damaged skin of the neck and chest with Fractora and protect with one of our 20+ medical grade sunscreens.

Fractora works by delivering radiofrequency energy below the skin's surface, via microneedling. This comfortable procedure triggers the skin's natural healing response, restructuring the existing collagen and stimulating the production of more. The result is tighter, firmer skin, with better tone and a more even texture. Package upgrades available.

Package 2
Forever Young BBL
$750 $990

A series of 3 treatments that will slow down the aging clock and address immediate skin concerns such as freckles, age spots, rosacea, broken blood vessels, and even acne.

Forever Young BBL is backed by science and will give your skin a more radiant appearance while promoting overall skin health. Dr. Kienstra himself assures, "Forever Young BBL is the single best treatment for rejuvenation of your skin." 

Package 3
Less Sweaty in 2020
$1,200 $1,500

Permanently eliminate embarrassing sweat stains and the need for toxic deodorant with MiraDry—a treatment which utilizes microwave technology to target areas where glands reside, safely eliminating them. 

This quick and comfortable in-office treatment provides immediate and permanent results with minimal to no downtime.