Camping
Campsites With Beautiful Ozarks Wildlife
Camping is all about experiencing the great outdoors, and we found four Ozarks camping destinations with some seriously beautiful wildlife payoffs.
By Katie Pollock Estes
Jun 2019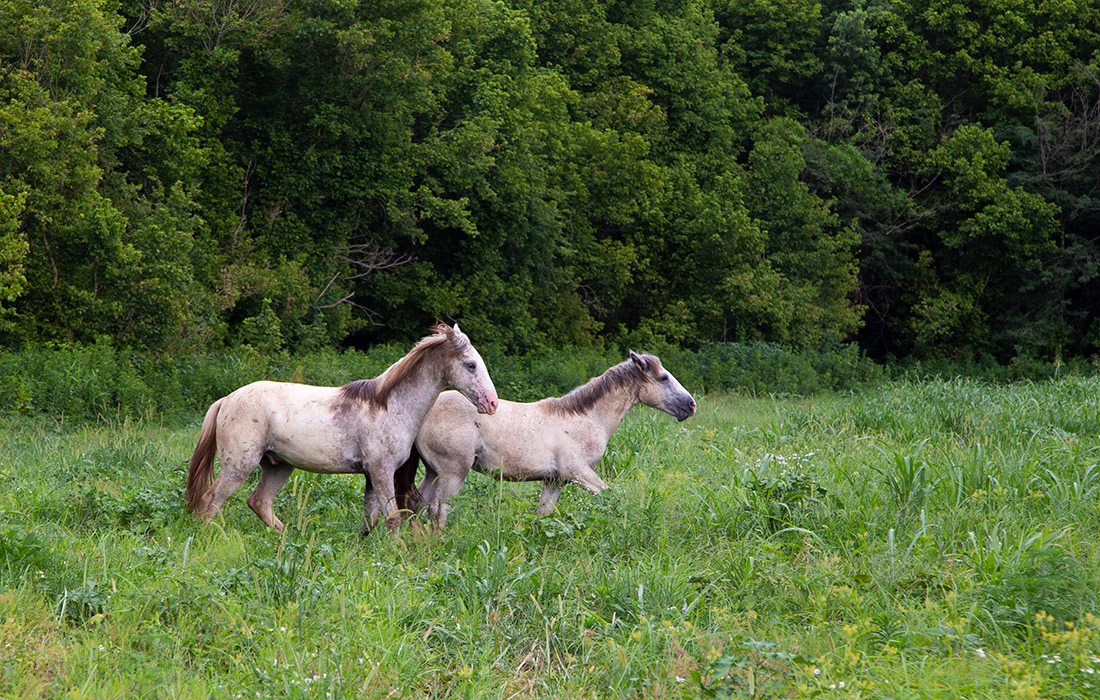 What You'll See: Elk
What to Do There: There is so much to do in the area around the Buffalo National River, you'll have no problem staying busy as you search for those beautiful Arkansas elk. Aside from camping at numerous area campgrounds and floating the river, you can hike one of countless scenic trails. Driving by Boxley Valley is a great way to get a view of the wild elk, and the Ponca Elk Education Center is a great place to go to learn more about the animals.
When to Go: Late September through early October when the elk are breeding and are extra-active.
What You'll See: American bison
What to Do There: True to its name, Prairie State Park sits on an expanse of preserved prairieland. This untouched landscape features wide, flat expanses of tall grass and colorful native wildflowers—as well as a herd of grazing bison. While you're there, hike the on-site trails or visit the Regal Tallgrass Prairie Nature Center to learn about the history of Missouri's grasslands and the animals that call it home.
When to Go: The last weekend in September, but only during even-numbered years. That's when the Prairie Jubilee festival brings in music, living history, wagon rides and more to the scenic park.
What You'll See: Wild horses
What to Do There: Did you know there are a few herds of wild horses roaming around the Ozarks in southeast Missouri? If you're lucky, you can spot the elusive horses around the Current River, the Jack's Fork River and Echo Bluff State Park. The Ozark National Scenic Riverways are these horse's stomping grounds, and that means you'll have float trips, mill-hopping and spring-sightings on your to-do list when you camp out and try to spot them.
When to Go: During the summer, so you can take a spring-fed-river swim after that equine search.
1746 River of Life Dr., Dora, 417-261-7777
What You'll See: Bald eagles
What to Do There: This is a great destination if you're looking to cheat at camping. You can enjoy the stunning views while also staying in treehouse cabins, which means you'll only barely be roughing it. You'll have plumbing and a soft bed, but your cell signal will be not-so-hot. Take the trail to Inspiration Point to take in a scenic spot high above the river where you're likely to see an eagle during the winter and a beautiful view year-round.
When to Go: January, when nesting bald eagles are active and bare trees make for easy viewing along the North Fork of the White River.