Trails
Ozark Greenways Completes the Fulbright Spring Greenway Trail
The team at Ozark Greenways has worked 17 years to connect the gap in the Fulbright Spring Greenway. In July of 2020, the team finally had a soft opening to celebrate its completion.
By Jenna deJong
Sep 2020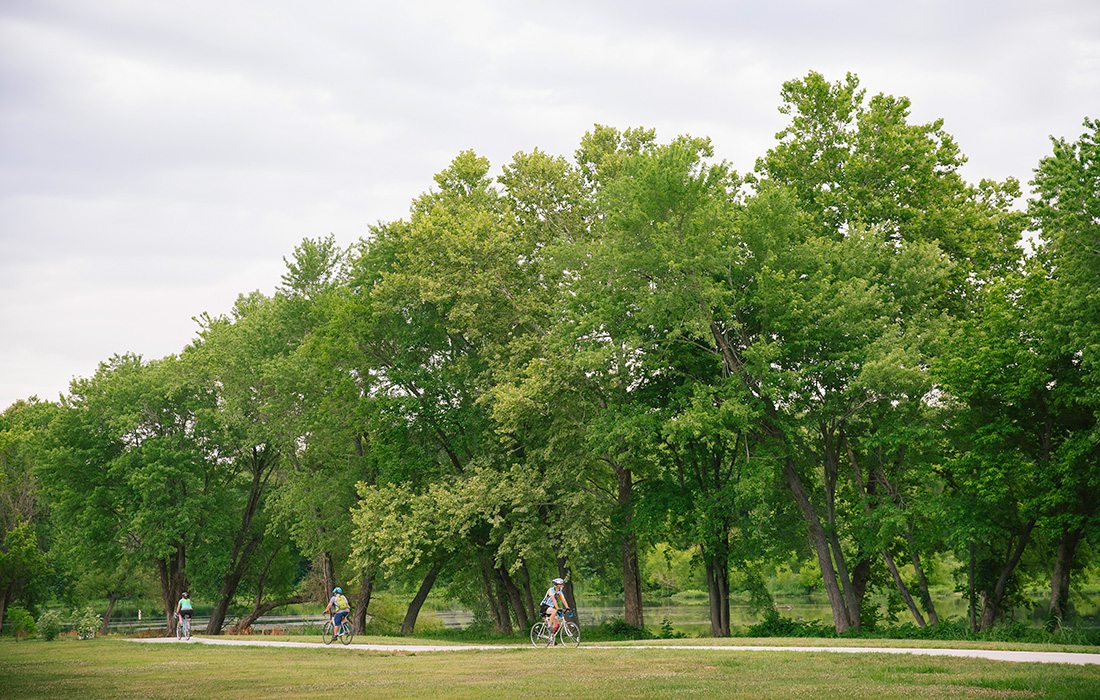 What was once the site of a landfill and superfund site is now the home of a beautiful mile and a half stretch of paved trail for walkers, bikers and runners just north of Springfield. The finished project now connects a 7-mile stretch known as the Fulbright Spring Greenway. The newly connected trail, which cost shy of $500,000 according to Ozark Greenways Director Mary Kromrey, will be a mix of public art, interpretive kiosks and wayfinding. This new section links the David C. Murray Trailhead to Lost Hill Park and provides locals one more opportunity for accessing Springfield's outdoors.
Though the mile-and-a-half stretch isn't very long, it was no easy feat for the Ozark Greenways' full-time staff of two. "It was a pretty complex project with many partners involved just because parts of it were in the floodplain and then it was traversing that former landfill and superfund site," Kromrey says. According to the United States Environmental Protection Agency, a superfund is a contaminated site that exists due to hazardous waste being dumped, left out in the open, or otherwise improperly managed.
Besides the hefty planning process, the project had a few federal and local hoops to jump through. "[The project] was identified in Vision 2020 and has been off and on since then," Kromrey says. "In 2004 it was identified by the [U.S. Environmental Protection Agency (EPA)] as a demonstration site for their return-to-use program, so it's been starting and stopping since that time. It's been one of those projects that has been a mainstay with our organization for the last 17 years."
Needless to say, the trail's completion comes at a time when trails and outdoor access is highly valued during COVID-19. "COVID-19 has really highlighted how folks, especially in this area, need their outdoor spaces and places," Kromrey says. "This public land is a community resource, so now we can help connect people to it. They'll learn about superfund sites and the role that the EPA has played in cleaning that up."
Luckily, COVID-19 did not stall the project but it did force Ozark Greenways to cancel its events for the remainder of the year. To fundraise, the organization created a campaign called "UnGap the Map." To donate, text that phrase to 44-321.