Trails
Go On a Guided Hike in the Ozarks
Enjoy the leisure of letting experts guide you through the trails throughout southwest Missouri. Once it's safe to leave your home, plan to venture on one of these local trips to explore sights you won't want to miss.
By Chloe Sierks
May 2020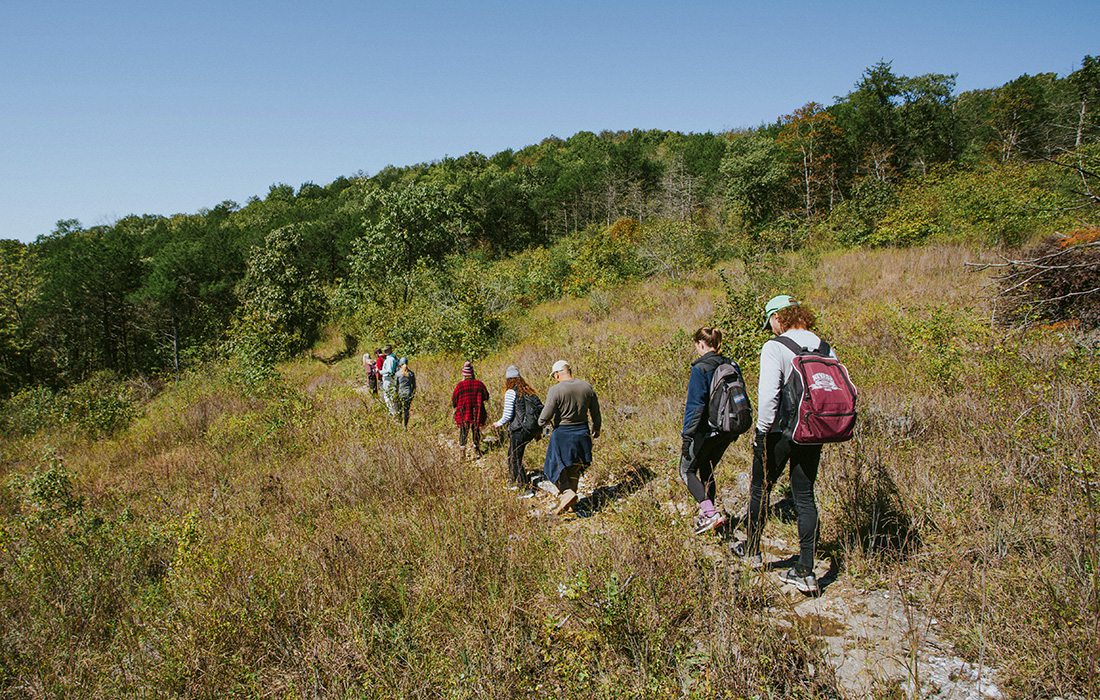 Hiking the Ozarks
417-844-5834 
You can't really become a proficient hiker without learning the essentials first. Join Dan Nash, founder of Hiking the Ozarks and expert outdoorsman, for a two-part land navigation class and gain the confidence to ditch that GPS. This month, there's a hike scheduled for May 16 from 9 a.m. to 4 p.m. for $50, but check online for updates and any changes. The hike explores Busiek State Forest, and it's definitely a popular one—this class has sold out the past four years. Missed the deadline? Catch the Wilderness First Aid class on June 16 instead.
37 North Expeditions
417-827-4582
Get sweaty, get connected and get happy with 37 North Expeditions this month. Those phrases belong to their mission statement, and 37 North guarantees the fulfillment of all three after any event. The organization planned five guided hikes in May with prices ranging from $60 to $120. Passionate about botany? Then you'll want to join the Hike and Plant ID event. But if you're looking for something adventurous and Instagram-able, sign up for the Overnight Goat Hike and Brew and let a tribe of goats be your guide. Get updates on the group's website.
Springfield-Greene County Park Board
1923 N. Weller Ave., Springfield, 417-864-1049
Get an inside look at Springfield–Greene County Park Board's various parks during some of its night hikes. These are usually free of charge, and often have an engaging educational component incorporated into the event. Interested adventurers should call or visit the park board's website for more information on hikes currently available.

Springfield Conservation Nature Center 
4601 S. Nature Center Way, Springfield, 417-888-4237
The Springfield Conservation Nature Center also hosts guided hikes throughout the year, one of which occasionally includes  a wildflower hike through Cedar Gap Conservation Area.  Visit its webiste or call for more information. Once you are registered online, come prepared with a sack lunch and comfortable hiking shoes as colorful sights and strong fragrances accompany you on the uneven terrain.