Trails
Lakeside Forest Wilderness Area in Branson, MO Has Something for Everyone
The Lakeside Forest Wilderness Area is an adventure smack in the middle of Branson just waiting to be explored.
By Jenna deJong
Feb 2021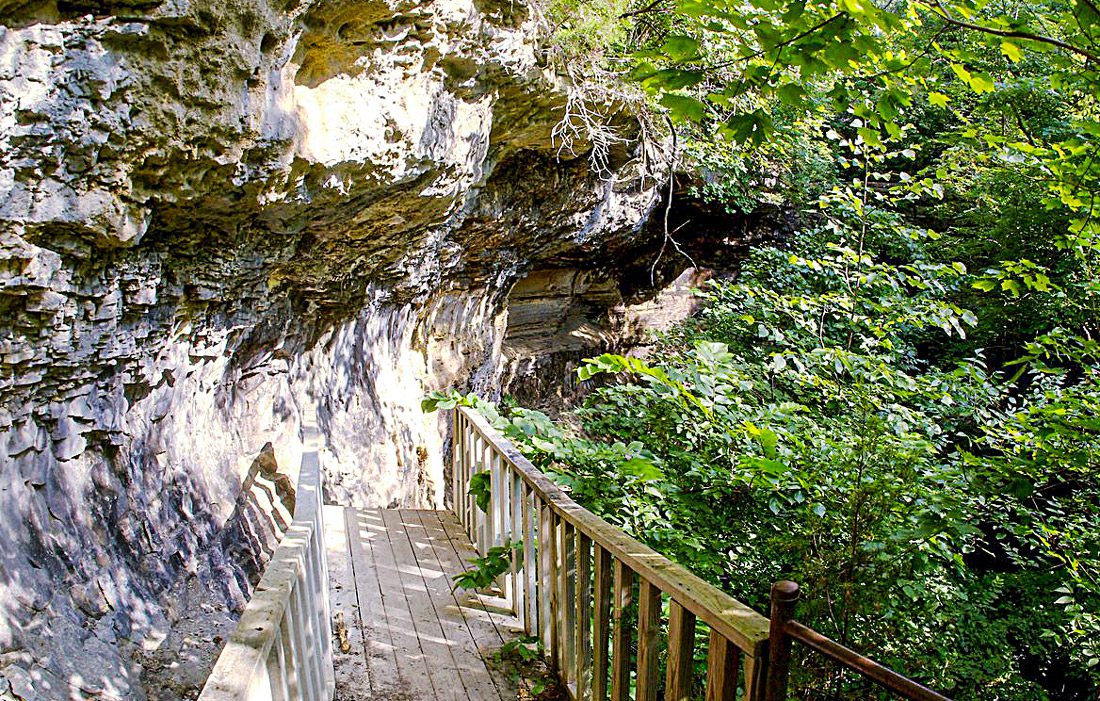 What does a perfect park mean to you? Does it have water features? Historical elements? Is it easily accessible? Maybe a bit of hiking for various fitness levels? How about restrooms and picnic tables to host an outdoor gathering when the weather warms up? Luckily for those who live in southwest Missouri, the Lakeside Forest Wilderness Area in Branson has it all. Located just an hour outside of Springfield, this 140-acre park is just the adventure your weekend needs.
The Lakeside Forest Wilderness Area (412 Owen Lane, Branson) is one of 16 parks under the management of the Branson Parks & Recreation Department. One of its biggest draws is an old homestead built in 1911 by a man named Wilbur Winchester. Located on the property are the remnants of a historical home, along with a chicken coop and barn. Depending on where you're standing, the homestead also offers its guests a beautiful view of Lake Taneycomo and the College of the Ozarks' campus.
In addition to the homestead, the Lake Forest Wilderness Area boasts more than 5 miles of hiking trails, one of which leads to a grotto. After a heavy rainfall, the grotto produces a picturesque waterfall. Be careful on your journey—to get to the grotto, adventurers must trek down the 315 hand-laid stone steps, which is an easy walk down but a challenging walk back to the top. To help with the hike, the Branson Parks & Recreation Department has marked every tenth of a mile with a QR code that visitors can use by scanning on their phones. The code links to a map of the area so visitors can see where they are in real time.

Besides this hike, the area boasts a few other easy trails that range from a mile to a little more than 2 miles. Some of these offer more views of Lake Taneycomo and others pass by a few caves. One of these actually served as a hideout of a local gunsmith who was trying to avoid getting enlisted in World War II. Make sure to bring water with you as you explore.