Faces of 417-Land
National Tiger Sanctuary
The Face of Preservation Through Education
Jan 2023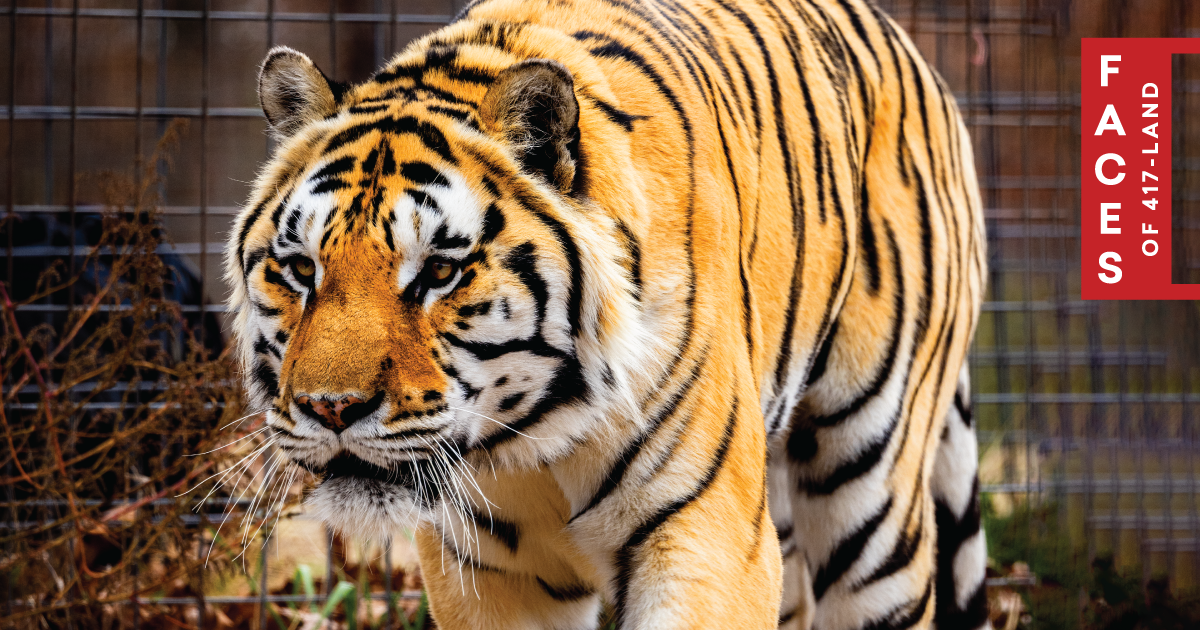 We have always loved animals. When we learned of the plight of tigers in the wild, and the problems captive tigers face, we knew we needed to do something to help. That need soon became our mission. We not only felt moved to rescue tigers in need, but also felt the best way to help solve some of the problems they face was educating others. Our hope is to give these magnificent animals a safe, healthy and loving forever home. If we can increase awareness about big cats and the problems they face, and our own impact on the world around us, we will all enjoy a better life.
While we are a not-for-profit rescue organization that provides a home and specialized care for exotic animals in need, we also provide a unique educational experience to guests, teaching about the animals, their environment and the struggles that they face. Our guests love the personal, up-close experience they get to have with our animals!
We know that you'll not only have an incredible time visiting our sanctuary but also leave with your hearts full, with a desire to support these amazing animals here at National Tiger Sanctuary! We are proud to be your face of Preservation Through Education.
---
518 State Highway BB, Saddlebrook | 417-587-3635 | nationaltigersanctuary.com