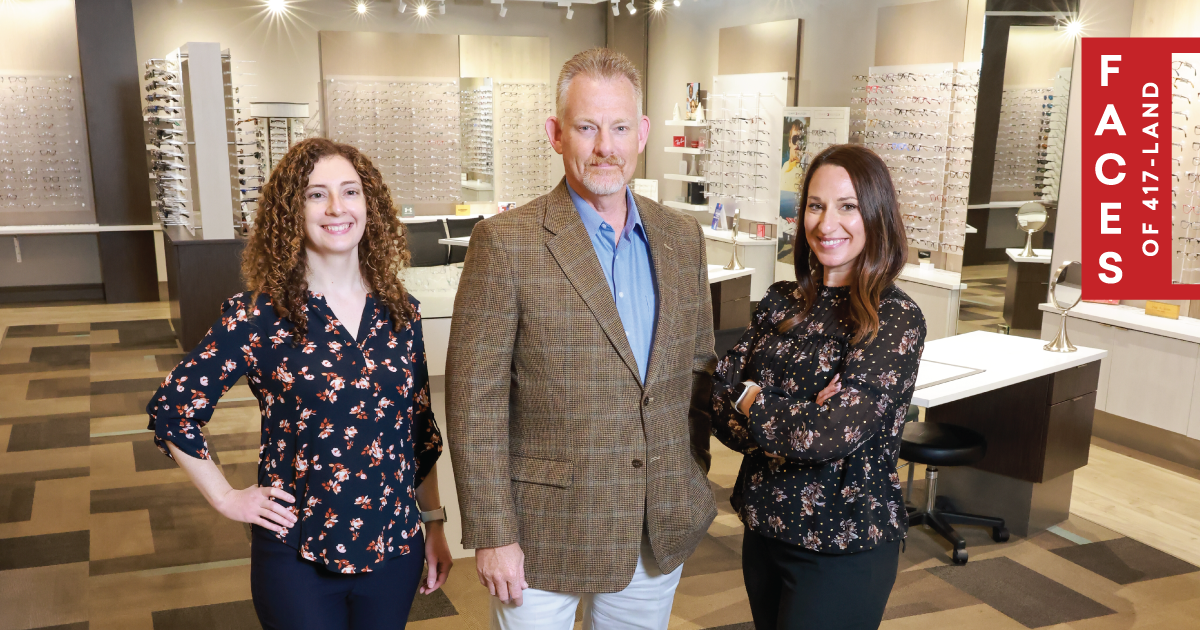 Our family vision care goes beyond prescribing glasses and contacts. Through our experienced doctors and therapists, 417-land patients of all ages receive personalized attention in all aspects of their eye care.
Something that truly sets us apart is providing exam services for patients with special needs, including children on the autism spectrum. We have expert knowledge in treating patients with brain injuries and strokes, and also have expanded our treatment of dry eye.
We know that not one size fits all, so we carry expansive optical options in our showroom with sizes small enough for infants and all shapes and sizes. Our opticians have a vast knowledge of frame and lens options and technology to ensure our patients' vision needs are fully addressed.
We strive to help patients in our community better understand the world they see. Whether it is offering examinations to identify an eye health condition, using visual perception and processing strategies to help a child enhance their learning, or making exciting developments with our dry eye treatments, our services go beyond measuring "20/20" on an eye chart.
Visit our office in Springfield to learn about how our family can take care of yours.
---
417-887-7151 | piercevision.com | 3626 South Ave., Springfield