Music
Branson Music Festival
10 a.m. to noon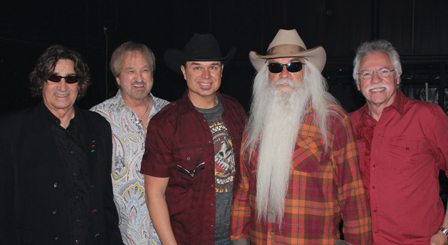 About This Event
---

Contact: Branson Travel Planning Association
Press: Toyea Youngblood, 417-335-2707
Tickets: 417-337-7469
www.BransonTravelPlanning.com/Branson-Music-Festival
Branson, MO – The Branson Travel Planning Association hosts Branson Music Fest Friday, April 20 and Saturday, April 21, 2018 at the beautiful Welk Resort Branson. The annual, 2-day event features unique opportunities to sample favorite Branson entertainers as well as up and coming new artists. Over the course of the event, 20+ entertainers will be highlighted in two entertainment showcases starting at 2pm each day. Tickets are $38 per day! Call the number above for group rates or more information!
New in 2018 is a free morning event from 10 am to noon, "Shake & Howdy". Shake & Howdy is an opportunity for festival attendees to enjoy a comfortable, indoor setting as legendary musical artists share their fascinating life stories, reminiscing about the songs, the lyrics and the music that brought them to where they are today. Comments and questions from the audience will be welcomed.
Showcase entertainment will include: Raiding the Country Vault, Branson's Famous Baldknobbers, The Haygoods, SIX, Clay Cooper, Derek Ventura (The Drifters), Billy Yates, Million Dollar Quartet, Nathan Carter, Mickey Gilley, Johnny Lee, The Oak Ridge Boys and more.