Features
Best Restaurants in Springfield, MO
We've compiled the best places to eat, dishes to try and bars to sit down and have a drink in southwest Missouri, as voted by our readers.
READERS' CHOICE AWARDS EDITED BY JO JOLLIFF | EDITORS' PICKS BY KATIE POLLOCK ESTES | PHOTOGRAPHY BY BRANDON ALMS
Feb 2023
5 BEST SPRINGFIELD FINE DINING RESTAURANTS
(in alphabetical order)
Avanzare Italian Dining
Flame Steakhouse & Wine Bar
Jimm's Steakhouse & Pub
Metropolitan Grill
Ocean Zen Pacific Rim Restaurant
5 BEST PLACES FOR LUNCH
(in alphabetical order)
Bambinos Café
City Butcher and Barbecue
Jimm's Steakhouse & Pub
Nearly Famous Deli & Pasta House
Neighbor's Mill Bakery & Cafe
BEST SPRINGFIELD CASUAL RESTAURANT
Winner: Black Sheep Burgers + Shakes
Second Place: Bambino's Cafe 
Third Place: Big Whiskey's American Restaurant & Bar 
BEST BRANSON AREA RESTAURANT
Winner: The Keeter Center at College of the Ozarks
Second Place: Level 2 Steakhouse
Third Place: Chateau Grille (Chateau on the Lake)
BEST JOPLIN RESTAURANT
Winner: Red Onion Cafe
Second Place: Red Oak Steakhouse
Third Place: Crabby's Seafood Bar & Grill
BEST NEW RESTAURANT
Winner: The Ozark Mill Restaurant
Second Place: Mimi's Soul Food
Third Place: The Garrison
BEST RESTAURANT SERVICE
Winner: Jimm's Steakhouse & Pub
Second Place: The Keeter Center at College of the Ozarks
Third Place: Flame Steakhouse & Wine Bar
BEST PLACE FOR BREAKFAST
Winner: Gailey's Breakfast Cafe
Second Place: Billy Gail's Restaurant
Third Place: Early Bird Breakfast Pub
BEST PLACE FOR BRUNCH
Winner: The Keeter Center at College of the Ozarks
Second Place: Aviary by Lavendar Falls
Third Place: Lindberg's Tavern
BEST CATERER
Winner: Simply Delicious Catering
Second Place: Traveling Chef
Third Place: Char Steakhouse & Oyster Bar
BEST SALADS
Winner: Jimm's Steakhouse & Pub
Second Place: Garbo's Pizzeria
Third Place: Bambino's Cafe
BEST BURGERS
Winner: Black Sheep Burgers + Shakes
Second Place: Bair's Sports Grill
Third Place: Lindberg's Tavern
BEST STEAKS
Winner: Jimm's Steakhouse & Pub
Second Place: Flame Steakhouse & Wine Bar
Third Place: Metropolitan Grill
BEST SANDWICHES
Winner: The Sub Shop
Second Place: J. Parrino's Queen City Deli
Third Place: The Sandwich Scene
BEST PIZZA
Winner: Pizza House
Second Place: Pappo's Pizzeria
Third Place: Rocco's Pizza
BEST CHICKEN WINGS
Winner: Coyote's Adobe Cafe
Second Place: Ebbet's Field
Third Place: Lindberg's Tavern
BEST BARBECUE
Winner: City Butcher and Barbecue
Second Place: Gettin' Basted
Third Place: Crosstown Barbecue
BEST ITALIAN FOOD
Winner: Piccolo Contemporary Italian
Second Place: Avanzare Italian Dining
Third Place: Gilardi's Ristorante
BEST MEXICAN FOOD
Winner: Cesar's Old Mexico
Second Place: La Paloma Mexican Grill
Third Place: Mexican Villa
BEST TACOS
Winner: Cesar's Old Mexico
Second Place: Tinga Tacos
Third Place: Tacos El Champu
BEST THAI FOOD
Winner: Thai Express
Second Place: Everyday Thai
Third Place: Rama Thai Café
BEST CHINESE FOOD
Winner: Leong's Asian Diner
Second Place: Lucy's Chinese Food
Third Place: Corner 21 Chinese Cuisine
BEST SUSHI
Winner: Haruno Japanese Sushi Bar & Grill
Second Place: Nakato Japanese Steakhouse & Sushi Bar
Third Place: Kai After Dark
BEST BEER MENU
Winner: 417 Taphouse
Second Place: The Backlot at Alamo Drafthouse
Third Place: MudLounge
BEST LOCAL BREWERY EXPERIENCE
Winner: Wire Road Brewing Company
Second Place: Mother's Brewing Company
Third Place: Springfield Brewing Company
BEST COCKTAIL MENU
Winner: The Golden Girl Rum Club
Second Place: Vantage Rooftop Lounge & Conservatory
Third Place: The Ozark Mill Restaurant
BEST WINE MENU
Winner: Cellar + Plate
Second Place: Flame Steakhouse & Wine Bar
Third Place: Metropolitan Grill
BEST SWEET TREATS
Winner: Andy's Frozen Custard
Second Place: Pineapple Whip
Third Place: Prairie Pie
BEST COFFEE SHOP
Winner: Mudhouse Coffee
Second Place: Classic Rock Coffee
Third Place: Architect Coffee Co.
BEST FOOD TRUCK
Winner: London Calling Pasty Company
Second Place: I Love Tacos Taqueria
Third Place: Not'cho Ordinary Taco
BEST VEGETARIAN-FRIENDLY OPTIONS
Winner: Cafe Cusco
Second Place: Farmer's Gastropub
Third Place: Piccolo Contemporary Italian
BEST GLUTEN-FREE OPTIONS
Winner: Cafe Cusco
Second Place: Farmer's Gastropub
Third Place: The Wheelhouse
BEST PATIO
Winner: The Ozark Mill Restaurant
Second Place: Vantage Rooftop Lounge & Conservatory
Third Place: Tie & Timber Beer Co.
BEST GIRLS NIGHT OUT
Winner: Vantage Rooftop Lounge & Conservatory
Second Place: Lavender Falls Farm
Third Place: Cherry & Pickwick in the Rountree Neighborhood
Looking for the Best Things Made in Southwest Missouri?
Take a look at our feature all about products, gifts and more that are made right here in 417-land.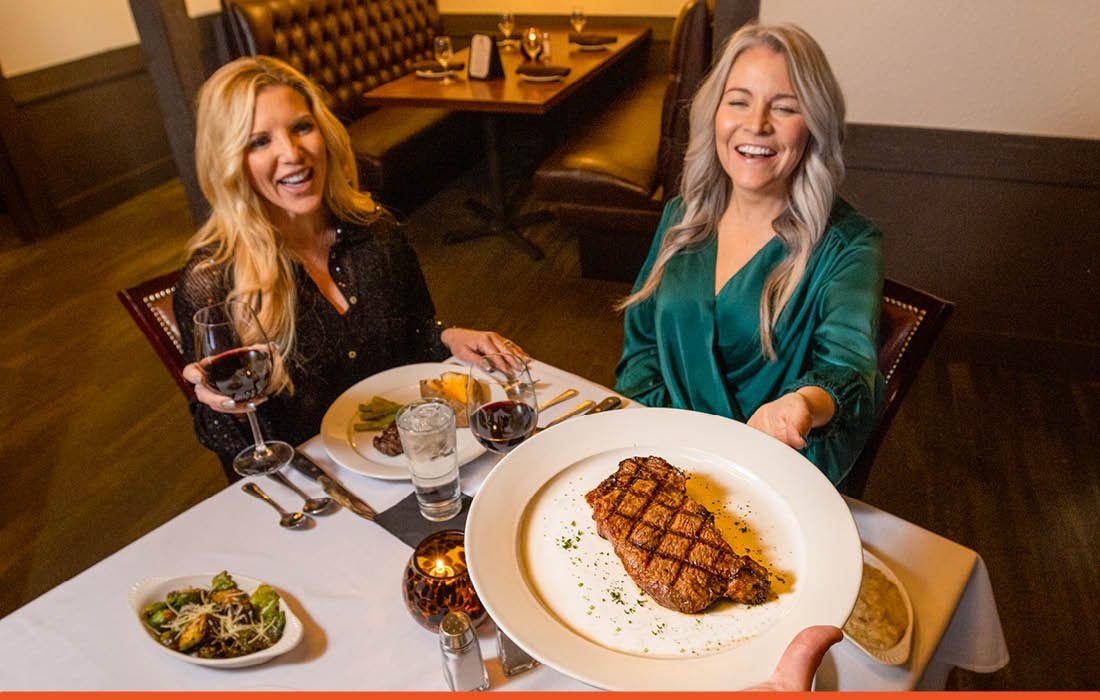 Editor's Picks
Best Daily Specials That Make Us Swoon
If you want inspo to ditch your cooking plans in favor of going out, follow Farmers Gastropub on Instagram. They post pictures of mouthwatering daily specials that are always creative. At press time, we were swooning over butter chicken and mushroom curry, fried cod tacos with spicy crema and marinated onions, and seafood croquets with remoulade.
Best Place to Find Unique Cocktail Supplies
Since 417 Cocktails opened a brick-and-mortar store, we've visited to buy gifts for a whiskey-loving relative, create a shareable cocktail for a staff happy hour, and find the makings of a tasty take on sangria that won us the highest scores in a family cocktail contest over the holidays. This place is just plain fun—with lots of regional products to boot.
Best Server Who Makes the Ladies Who Lunch Feel Like a Million Dollars
At Derby Deli, guests know they can expect a few specific things. They'll get some good food. They'll get some good wine. And they'll get a good experience thanks to Derby Deli's beloved server, Tim Hill. Read our chat with him about his role at the deli.
Best Place for Quick Eats That Feel Fresh
When we're busy-busy-busy downtown, we love to pop into Greek Belly for a meal that comes out fast but always feels so fresh. Plus, you can eat light (we love the grilled veggie skewers and Greek salads) or treat yourself to an indulgence (the loukaniko sausage pita with spicy feta cheese dip is always a winner), before wrapping up the meal with some delish baklava.
Best Indulgent Veggie
Spicy Fried Green Beans from Maso Pizza Bar

This dish is a win for you and both your healthful and indulgent urges. That's because you can remind the angel on your shoulder that you're eating green beans while you spoil the devil on your other shoulder with the crispy fried breading and sweet chili aioli dipping sauce. Your tastebuds will be pretty happy too.
Best Dinner Date & Stroll
The best dates have fun little surprises, which is why we love starting a date night at Therefore Pizza. It shares its space with Prairie Pie and feels like a secret hole-in-the-wall. Once we've munched on all the pie we want, we walk it off with a stroll across downtown to The Moxie Cinema for a movie night that feels both intimate and cozy since it takes place at Springfield's only independent movie theater.
Best Precursor to a Nice, Long Nap
You've heard about the delightful sweets at this tea room and antique shop. But the belly bomb of a hot brown deserves some love too. The turkey sandwich is grilled and smothered in mornay sauce, Parmesan, grilled tomato and bacon before being broiled. It's dang good.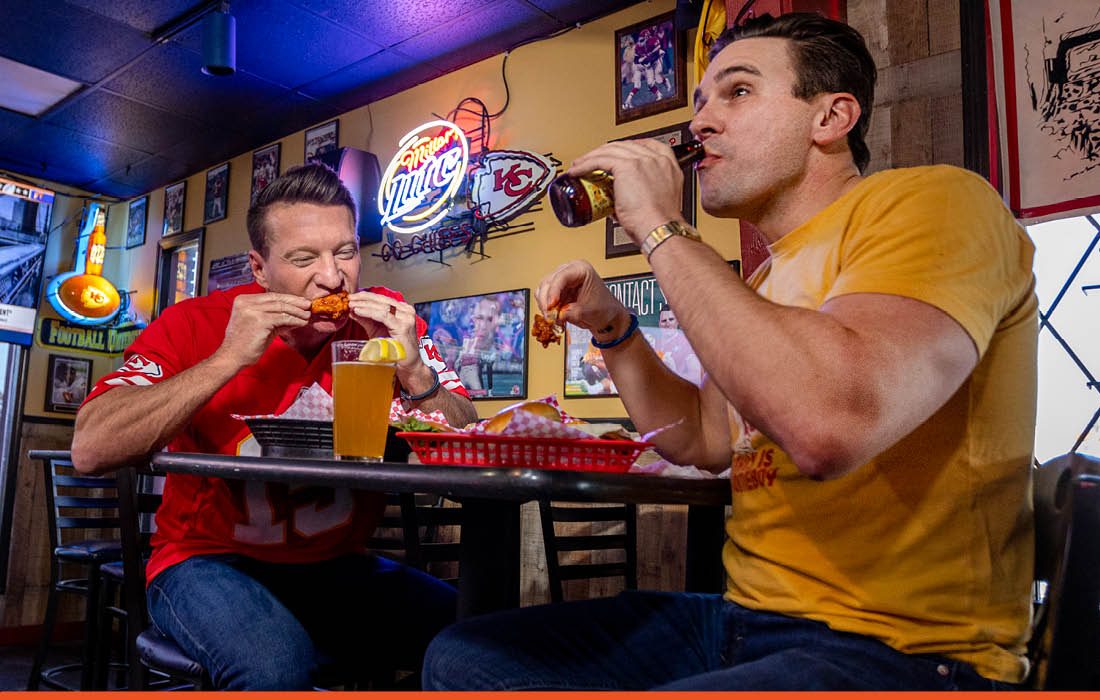 Best Outside-the-Box Taco Tuesday
We'll never turn down a chance to enjoy a Taco Tuesday. At The Press, the taco offerings have an Asian-fusion twist that makes every bite a little bit unexpected, and we love that. For a Korean twist, order bulgogi tacos on soft flour tortillas with spicy goji sauce. The tacos are super-stuffed with lots of fresh ingredients, and the tortillas are nice and toasted. Perfection!
Best Taste of Puerto Pico
When we find a place to munch on an ingredient that's not common in 417-land, it feels like we've just stumbled upon a hidden treasure. This Puerto Rican fried yuca fits the bill. It has a nice contrast in texture, with a crispy outside and creamy inside. The yuca was well seasoned and left us craving more.
Best Little Surprises
We get so, so, so excited when we see new menus at local restaurants, and The Finley never disappoints. They tend to keep some favorites (like the pimento dip hoe cakes), and their updates always bring delicious surprises, like with the Chilean sea bass dish they recently added. It's served with walnut pesto spaghetti squash and red pepper coulis—and that means it's as bright and colorful on the plate and is bright and flavorful to eat.
Best Motivation for an Early-Morning Workout
Kingdom Coffee After a Galloway Creek Greenway Run
Step 1: Feed your soul with a jog along the scenic Galloway Creek Greenway from Pershing School to Sequiota Park. Step 3: On the way back, feed your body with a stop at Kingdom Coffee's Lone Pine location (right off the trail) to relax on the patio with a cortado and a muffin.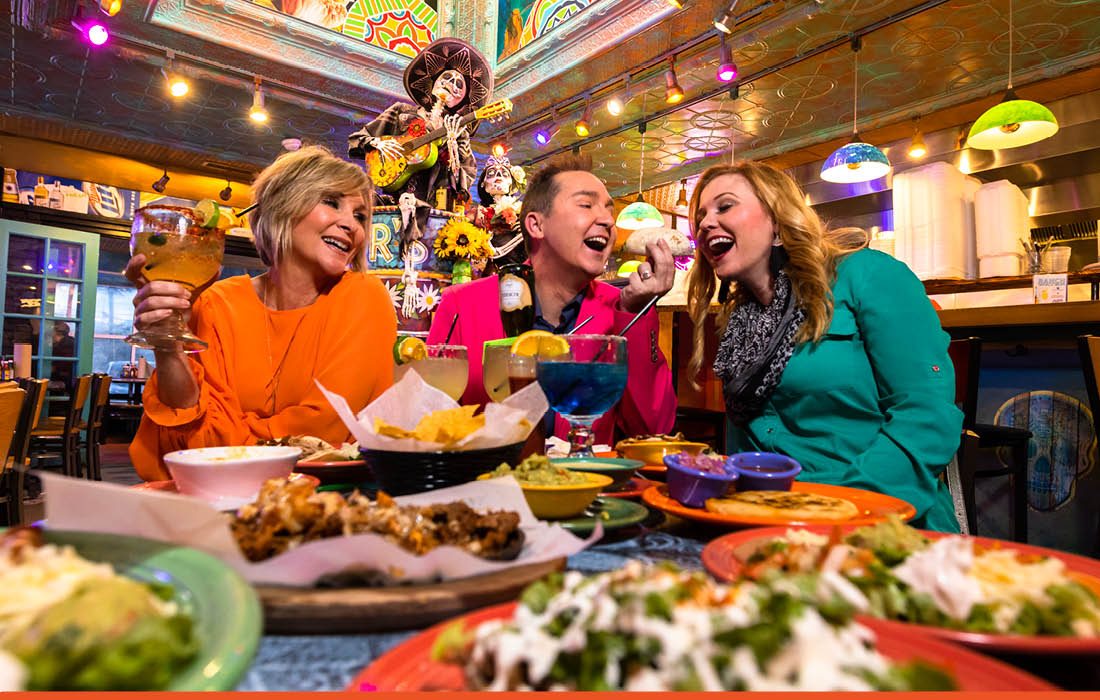 Best Way to Taste the Flavors of Cuba
Did you know La Habana Vieja serves the national dish of Cuba? It's called Ropa Vieja, and it features slow-cooked beef brisket that's served with rice and veggies. It's tender, it's savory, and it always satisfies. Be sure to order it with a side of plantains, either as tostones or the sweeter platanos candied plantains.
Best Way to Make a Kid's Day
Main Street Pops (formerly called Dreamsicles) is a sweet little spot in downtown Branson that offers cream- and fruit-based ice pops topped with tons of tasty ingredients. Take your favorite kid, and let them go wild with all the fun options. You'll be their favorite adult in no time. 
Best Happy Hour on the Waterfront
We love the relaxing vibe of happy hour with friends, and this is one of our favorite hot tips for fellow lovers of both good wine and good happy hour deals: During Wine Down Wednesday at Ramata Italian, dozens of bottles of wine from their extensive wine menu are marked down to half off. They all pair well with a Lake Taneycomo view.
Best Cravable Thai Dish
One of us is obsessed with the flavorful panang curry at Thailand Station. Another one of us is obsessed with any dish there that has shrimp for the protein. So we joined forces and found the most cravable Thai dish around: panang curry with shrimp. It's truly divine!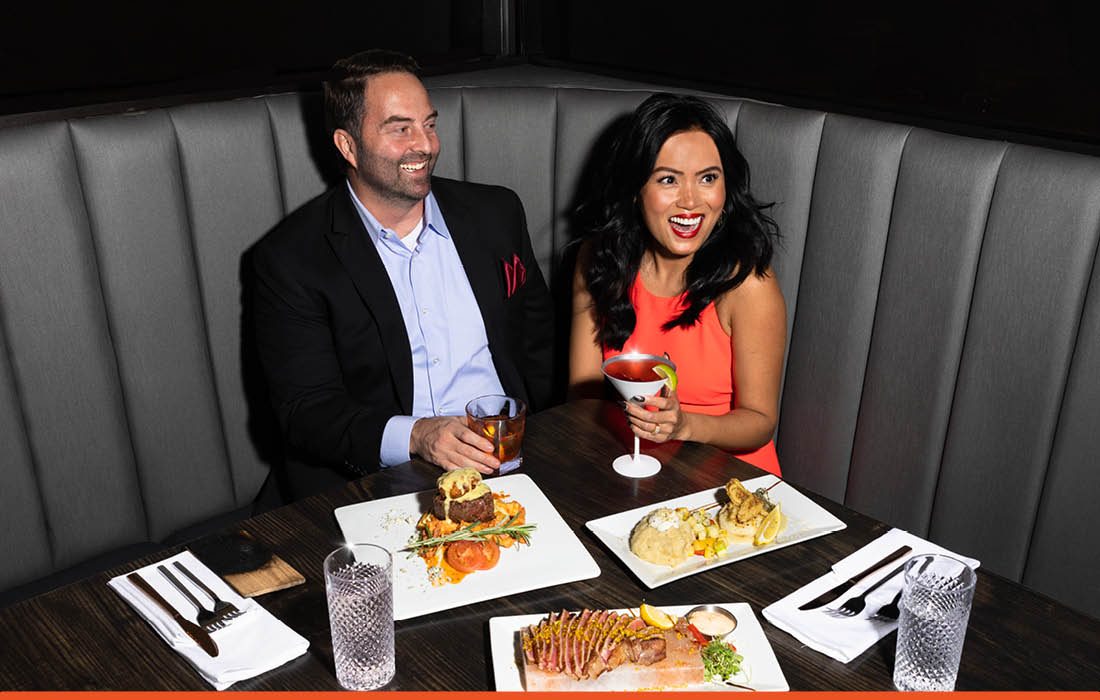 Best Dinner Stop That'll Please the Whole Fam
The Food Options (and Full Bar) at Hy-Vee
Mom wants sushi. Dad is craving a Wahlburger. One kid wants fresh hibachi, while the other is screaming "Pizza or bust!" We love that you can go there and make everybody happy—plus there's cozy booth seating and even a fireplace. Bonus for the parents: There's a full bar too.
Best Addictive Sweet Treat
Black Walnut Harvest Crunch from 
Hammons
Black walnuts (and their earthy flavor) can be a little divisive. But these dreamy candy bites are not. They are universally loved. The bite-size bits have black walnut chunks in the middle, surrounded by crunchy toffee and then blanketed in chocolate. It's impossible to eat just one of these delights.
Best Cake Game
The banana cake here has always gotten all the attention (and for good reason!), but the entire cake menu at St. Michael's is truly to-die-for. The lemon-blueberry cake gets just as much love from us! The rich double chocolate cake with peanut butter icing makes us swoon. The strawberry cake has a nostalgic flavor we love. And the Quad Cake (four cake flavors in one) is a crowd pleaser.
Best Shopping-to-Dining Experience
At Farmers Market of the Ozarks, you can shop for the ingredients that'll make your dinner shine at home. But you need to treat yourself too, so follow your shopping up with a leisurely brunch at Progress. (We recommend the Fall Hash or the ever-popular Brunchwrap Supreme.)
Best Lunch On-the-Go
The grab-and-go area at MaMa Jean's Natural market has saved our bacon on many a frazzled lunch hour, and our favorite thing to grab is the curry chicken salad. The meat is tender, the sauce is flavorful, and the whole thing is filling. It beats a greasy drive-through lunch any day.
Best Twist on a Donut
Listen, we love a super-sweet donut as much as the next person, but there is just something so cravable about the completely not-sweet-at-all savory donuts from Liz Cookie Co. Super light and airy dough is fried to perfection and then stuffed with a cream-cheese-based and herb-packed filling that is reminiscent of your favorite bagel concoction, but all tucked into one hand-held package.
How does 417 Magazine pick the Best of 417 winners?
Throughout the year, our team has kept up with what's new, hot, in style, delicious, making waves, going viral, selling out and making a big impression in 417-land. Then our editors combined them into a slate of nominations for 417-land to vote on. There were killer contestants to vote on for each category, plus voters had the option to write in anyone we left off the list. (Ugh, why didn't we think of them?!) After the voting period ended, we compiled your votes, and the winners are published right here.
How do I tell you about my business?
If you think your business deserves to be on next year's ballot, we want to know about it! Send a note to our editorial staff at editor@417mag.com. We take calls, letters, emails and skywriting from our readers about what to check out. We're sure you're awesome, so tell us why. Don't be surprised if some of our staffers come around to check out what you have to offer. In fact, exploring new, fun local stuff is our favorite part of our jobs! We are always looking to share the best with our audience.
Do advertisers automatically win?
Nope! Let's put this rumor to rest. Still skeptical? Ask one of our advertisers who didn't win. We take serious measures to keep our integrity intact and maintain boundaries between our sales and editorial departments. In fact, we're required to in order to uphold our good standing with the City and Regional Magazine Association (CRMA). You can't buy a Best of 417 nomination or win with money. You can only earn a spot on the list by being the best, getting the word out and raking in the votes!