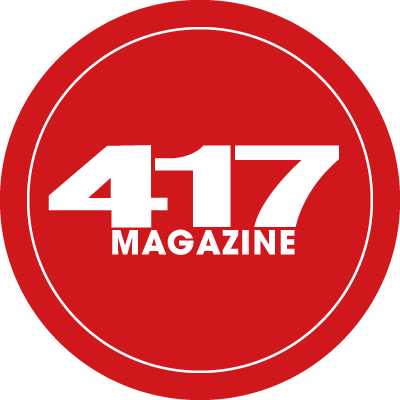 Are you 417 material?
Our standards are high. We work with the best people, so it's easy to provide them with what they need, set them loose and trust them to produce their best work. Our award-winning publications, events and digital platforms demand drive, creativity, skill, collaboration and a passion to enrich lives in 417-land. We've been doing this gig for 20 years, but there's even more to come—we promise. Want to be part of it?
CORE VALUES
GOSSIP-FREE
When something isn't working, we take the issue directly to the person who can do something about it.
AUDIENCE FOCUSED
We live, eat and breathe to nail our client and audience experience.
LIFE ENRICHMENT
Everything we do aims to enrich the lives of our audience, local businesses and our own employees.
INTERDEPENDENT AUTONOMY
Team members work within their strengths and are aware of their deadlines and do what it takes to get their best work done on time.
FUN & WELLNESS
We don't just work here. We support each other like family. We play. We compete. We exercise. We go out. We give back.
INTERN PARTIES
They learn from us, we learn from them, and we're proud of what they accomplish during their time with 417 and beyond.
OWN IT
Each member of the team takes ownership of his or her work, actions, mistakes and wins.
INNOVATION
We never want to do something a certain way because "That's the way we've always done it."
#417CULTURE TESTIMONIALS
Logan Swope, Events Coordinator (2015)

It's a relaxed environment that's like my second family. True focus is put on improving us as individuals and what we want to do. 417 molds the job to fit the person and not the other way around.
Katie Estes, Editorial Director (2005)

Internally, working in a creative and collaborative environment where we brainstorm together to create something better. Externally, talking to readers I meet in the wild who tell me how the magazine impacts their lives.
Logan Aguirre, President & Associate Publisher (2006)

Everyone comes from a place of "yes" and truly wants to solve the problem to make things better than before.

Christy Howell, Brand Coordinator (2014)

People get to pursue and do what they're best at.
THINK YOU'RE 417 MATERIAL?
If you're ready to take the next step, apply today!

Let's take this relationship to the next level.