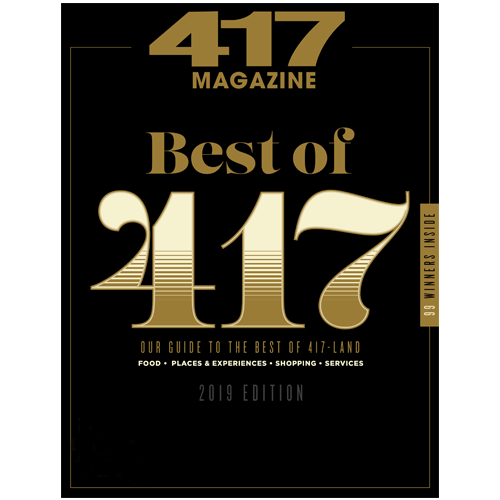 HOW IT WORKS

Each year, 417 Magazine brings you Best of 417, featuring all the amazing things about southwest Missouri. This year, our editors did a lot of the groundwork for you. You, our readers, selected your top pick or wrote in another name on the ballot. Your local faves with the most votes appear in the February 2019 issue of 417 Magazine. Check out this year's winners here! Have more questions? Read our FAQs here.
Get your Best of 417 Award Framed
As a Best of 417 winner, you can order a custom 417 Magazine cover featuring your business name, winning category and a nameplate at an extremely affordable price. Having your custom cover professionally framed with 417 Magazine is the only way to guarantee an authentic Best of 417 custom cover.
The best sent straight to your mailbox every month.