Life
This Week in 417-Land
The very best things to do this weekend and beyond in 417-land. Updated every Thursday.
by Jamie Thomas
Jun 17 2021 at 8 a.m.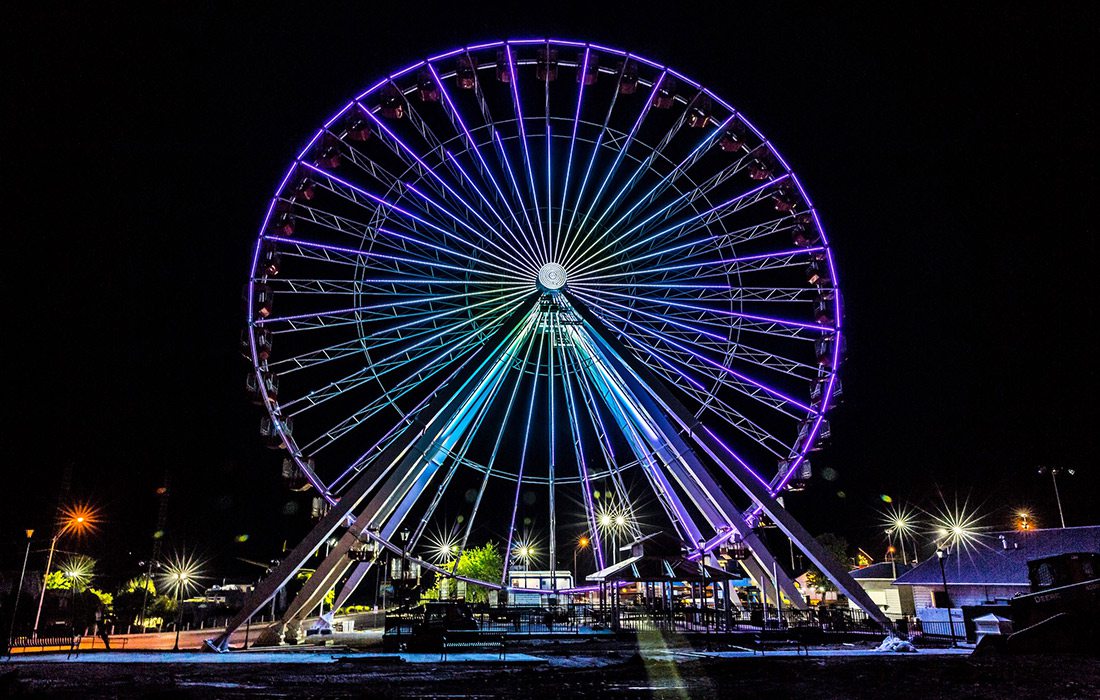 When you're heading out, please make sure to stick to all rules about physical distancing, hygiene and mask-wearing for your own health and the health of our community. All events are highly subject to change right now, so please make sure you double check event pages for dates and times. If you know about anything that isn't on this page, please let us know.
June 17–24

We're always looking for new photos, and you can help! Whether you're at home or abroad, submit your snaps of where you're reading 417 Magazine and you could see yourself in a future issue.

Top Picks
Choose Your Outdoor Adventure
If you haven't checked out our new Outdoor Adventures feature yet, head over there now and start planning your summer. You can also skip straight to our Choose Your 417-land Summer Adventure quiz powered by Springfield Brewing Company.
Springfield Little Theatre/Landers Theatre, 1–4 p.m.

Springfield Little Theatre brings Matilda: The Musical to the stage at Landers Theatre starting this week through June 27. Based on the classic book by Roald Dahl, this musical adaptation brings the book to life on stage with a cast of talented 417-land performers.

The Track Family Fun Parks, Branson, 7 p.m.
Celebrate 40 years of thrill rides with The Track Family Fun Parks in Branson on June 23. Enjoy live music from The Rosy Hips and Mile Zero, grab food from a food truck, enjoy the all new 80's Electrify show on the Branson Ferris Wheel and end the night with a fireworks display.
This Week

MSU's Tent Theatre, times vary

Missouri State University's Tent Theatre presents Beehive: The Musical, a jukebox-style live music collection of classic hits from the 1960s.
Springfield Contemporary Theatre, 4–7 p.m.

Springfield Contemporary Theatre reopens with the Midwest premiere of Heroes of the Fourth Turning by Will Arbery. The production is directed by Artistic Director Rick Dines and features local actors Clayton Avery, Annie Crumbaugh, Beth Lambeth, Logan Lee and Ali Oldweiler.
History Museum on the Square, 10 a.m.–5 p.m.

Find out more about Missouri's Struggle for Statehood in a traveling exhibit commemorating the bicentennial of our state as it stops at the History Museum on the Square.
Château Charmant, 10 a.m.–7 p.m.

Enjoy an arts and crafts fair, tournaments, games for all and feasting all rolled up into one non-stop, day-long adventure like no other at Chateau Charmant.
Finley River Park, 5–11 p.m.

The annual Hot Air Balloon Glow returns to Finley River Park for its 15th year! Enjoy a night-time balloon glow show, duck race, games, drinks, food and more. Check back closer to the event for safety details and weather updates.
Springfield Botanical Gardens, 9 a.m.–3 p.m.

Celebrate gardening, nature and butterflies at the Roston Native Butterfly House and Caterpillar Petting Zoo at Springfield Botanical Gardens. Enter the pollinator costume contest, enjoy magic shows, visit vendors and more.
Mother's Brewing Company, 4–8 p.m.

Celebrate Father's Day a day early by heading to Mother's Brewing Company for a traditional crawdad boil. A tent will be up so you can enjoy brews and eats come rain or shine.
Coming Up

Discovery Center Springfield, 10 a.m.

Pop into the Discovery Center for a weekend of bubbles with BubbleFest. Stand in a giant bubble, create monster bubbles, and learn all about rainbows at this community event for all ages.
Schofield + Gray, 9 a.m.–3 p.m.

Schofield + Gray celebrates summer with a line up of antique, vintage, garden, home decor and gift vendors, along with fresh food and a one of a kind atmosphere.
Country Roads Family Fun Farm, 11 a.m.–7 p.m.
Stroll the sunflowers at Country Roads Family Fun Farm from July 31.
Need to know more about what's going on in 417-land right now? Check out calendar for local resources. Visit our Events & Promotions page to stay up to date on the latest 417 events, contests, promotions and more!