Life
This Week in 417-Land
The very best things to do this weekend and beyond in southwest Missouri. Updated every Thursday.
by Colin Shea Denniston
Sep 23 2021 at 8 a.m.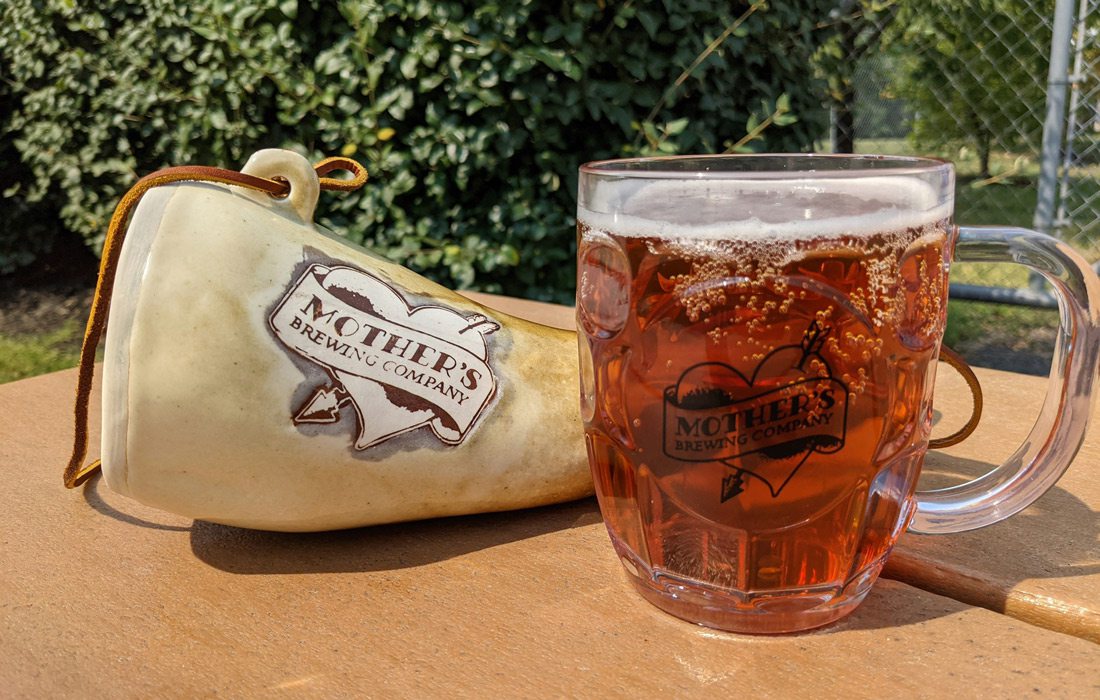 When you're heading out, please make sure to keep your own health and the health of our community in mind. For current information about COVID-19, including information about vaccinations and where to get yours, see the Springfield-Greene County Health Board website or use their vaccine finder.
If you have questions about vaccines, check out our conversation with local experts on our blog.

September 23–30

We're always looking for new photos, and you can help! Whether you're at home or abroad, submit your snaps of where you're reading 417 Magazine and you could see yourself in a future issue.

Top Picks
Mother's Brewing Company, starts 2 p.m. September 25

Held over three weekends in September, Mother's Oktoberfest offers pretzels from Neighbor's Mill, traditional German music filling the air, draft specials on Oktoberfest and Mr. Pumpkin, and more! This weekend is the last to celebrate this German tradition at Mother's Brewing Company for 2021, so don't miss it.

Big Cedar Shooting Academy, 5:30-9 p.m.

After a year's hiatus this lauded culinary and spirits extravaganza is back. Presented by Big Cedar Lodge and Bass Pro Shop, this one-of-a-kind event features clay shooting, a spirited welcome reception, delicious cuisine curated by a world-class culinary team, fireside dessert, cigars and even a bourbon tasting. Availability is limited and tickets are sold on a first come first serve basis. You won't want to miss this event.
Hickory Hills Springfield, 10 a.m.-2 p.m.

The 8th annual Fall Home Tour will feature a self-guided full home tour of six beautiful homes in the Hickory Hills/East Springfield area including live music and cooking demonstrations.Tickets range from $35 to $65 with after party tickets available for $50. Money raised will support the Junior League of Springfield's community projects and mission of promoting voluntarism, developing the potential of women and improving our community.
This Week

Landers Theatre, Thursday–Saturday at 7:30 p.m., Sunday at 2 p.m. through September 26.

In the mood for a feel good musical with a little extra sparkle? If so, Kinky Boots is definitely the show for you. Springfield Little Theatre presents this Tony-winning musical with catchy original songs by Cyndi Lauper and a heartfelt book by Harvey Fierstein. Kinky Boots is live on stage at the historic Landers Theatre through September 26.

Rutledge-Wilson Farm Park, 6-8 p.m.

It's officially pumpkin season! Participants will gather around the campfire while learning the art of stew making using fire, hot rocks and a pumpkin. You'll even get to enjoy campfire fried bread smothered in honey butter. Children must be accompanied by an adult. Tickets are $35 per person.
Craig Hall Balcony Theatre, 7:30 p.m. nightly, Sundays at 2:30 p.m.

Presented by the Theatre and Dance Department at Missouri State University and directed by Lisa Brescia, this contemporary musical follows four young New Yorkers searching for love and meaning amidst the frenetic pace of the big city. Tickets range from $16.50 to $24. There is no late seating in the Balcony Theatre.
Farmers Market of the Ozarks, 8 a.m.–1 p.m.
Hit the stalls at Farmers Market of the Ozarks and shop for unique items from local artisan vendors.

Chesterfield Family Center and Park, 10 a.m.-2:30 p.m.

It's a canine extravaganza! This free event is chock full of dogcentric activities including dog agility demonstrations, a peanut butter lick-off and even a doggie fashion show! T-shirts will be for sale for $10 and all proceeds benefit Cruse Dog Park, Springfield's first off-leash dog park.
Springfield Botanical Center, 10 a.m.-2 p.m.

It's the perfect season to get planting! Participants can join vendors on the Botanical Center roof and shop a variety of trees, shrubs and perennials. Be sure to stick around for monarch butterfly tagging afterwards.
Coming Up
Finley Farms, 7 a.m. daily Thursday through Sunday
The Ozark Mill at Finley Farms is having a fall festival inspired grand opening! Held over four days, this celebration has everything from live music to workshops to tours of the urban farm. Participants will also be able to dine on farm-inspired food in the newly opened riverfront restaurant and shop for handmade goods in the marketplace. Check out the event website for a full schedule and to purchase tickets.
Relics Antique Mall, Friday & Saturday 10 a.m.-6 p.m., Sunday 12-4 p.m.
Held inside the Relics Event Center in the back of Relics Antique Mall, this good old fashioned garage sale will have electronics, clothes, coats, shoes, boots, jewelry, toys, sporting goods, furniture, tools, bargain antiques and collectibles, and more. Prices will be low and admission is free.
Culture Flock, 1-4 p.m.
It's time to get into the wizarding spirit! Spend the afternoon at Culture Flock on Lone Pine where you'll learn how to create your own unique wand with Fimo polymer clay and a wooden dowel. All materials are provided including shimmering pigments and glass gems to give your want a truly unique flair. Tickets are $40 each and space is limited.

Need to know more about what's going on in 417-land right now? Check out calendar for local resources. Visit our Events & Promotions page to stay up to date on the latest 417 events, contests, promotions and more!