Life
This Week in 417-Land
The very best things to do this weekend and beyond in southwest Missouri. Updated every Thursday.
by Colin Shea Denniston
Jan 13 2022 at 8 a.m.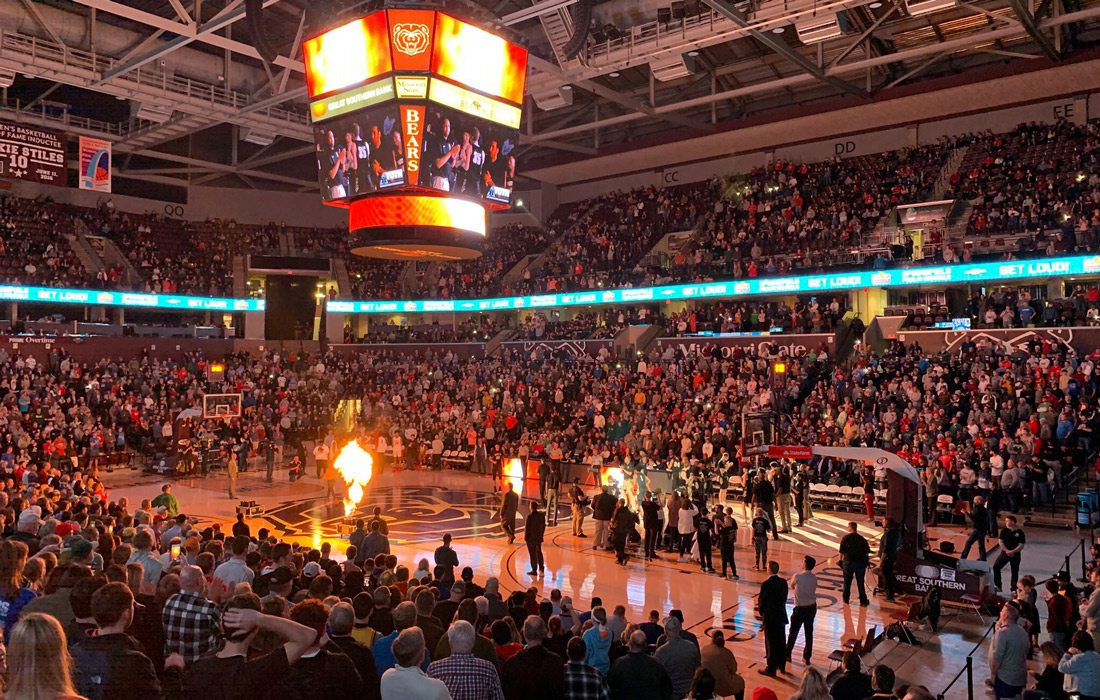 When you're heading out, please make sure to keep your own health and the health of our community in mind. For current information about COVID-19, including information about vaccinations and where to get yours, see the Springfield-Greene County Health Board website or use their vaccine finder.
If you have questions about vaccines, check out our conversation with local experts on our blog.

January 13–19

We're always looking for new photos, and you can help! Whether you're at home or abroad, submit your snaps of where you're reading 417 Magazine and you could see yourself in a future issue.

Top Picks
JQH Arena, Thursday and Friday 4:30 p.m., Saturday 2:30 p.m.

The annual Bass Pro Shops Tournament of Champions is back! Billed as the number one attended high school basketball tournament in the country, this three day event will feature three teams from the southwest Missouri area: Parkview, Nixa and Springfield Catholic. Tickets can be purchased through Missouri State Tix.
The Local Bevy, 10 a.m.-1 p.m.
Get in on the cottagecore trend by adding some new crafty skills to your resume! Leslie Berry of Four Eyes Fibers will teach you the basics of hand embroidery along with some tricks of the trade to help ease yourself into your new hobby. Your $40 ticket will get you a spot in the class plus all the materials needed and take home instructions to complete your project.
This Week
Osage Restaurant at Big Cedar Lodge, 3 p.m.

Get your weekend started early with this one-of-a-kind activity that will be sure to shake things up. Participants will learn how to hand craft cocktails and create food pairings from the very best at Big Cedar. Seating is limited and reservations are required.
Blue Room Comedy Club, 7 p.m.
This NYC-based comedian from Oklahoma City will be performing in Springfield, Missouri and taping his new special. With two shows on both Friday and Saturday, attendees are encouraged to purchase tickets ahead of time through the Blue Room Comedy Club website.
Juanita K. Hammons Hall for the Performing Arts, 7:30 p.m.

With their first concert of 2022, the Springfield Symphony Orchestra is presenting an intimate concert of romantic and soulful dances, including Gabriela Lena Frank's Coqueteos from Leyendas and William Grant Still's Summerland. Tickets can be purchased through the Hammons Hall website.
The Workshop At Finley Farms, 1-5 p.m.

Is planning a wedding on your 2022 short list? If so, you'll definitely want to visit Finley Farms this weekend for their Wedding Venue tour. Visitors will get to check out The Workshop, The Farm, The Ozark Mill, the historic Riverside Bridge and The Chapel and event experts will be on hand and ready to answer any questions.
Mediacom Ice Park, 9 a.m.-12 p.m.
As part of the Martin Luther King Day March, a clothing collection will be held to support the unsheltered in our community. You are encouraged to drop off coats, socks and gloves in the collection bin at the Ice Park or on the Square the day of the event.
Coming Up
Springfield Expo Center, Friday 12-6 p.m., Saturday 10 a.m.-7 p.m., Sunday 11 a.m-4 p.m.

It seems like just about everyone is embarking on some form of a home renovation project these days! This Southwest Missouri Trade Show consists of quality insured HBA Members and selected vendors. Attendees will be able to talk to these pros one-on-one and catch their live workshops inspired by the latest home design trends. Find everything you need for your home, under one roof.
Juanita K. Hammons Hall for the Performing Arts, 7:30 a.m.

Think Summit is back in 2022! Don't miss your chance to see the best local visionaries, creators, leaders and founders for a day of thought-provoking presentations, networking and interactive participation designed to move our region forward. Be sure to purchase your tickets now to reserve your spot.
Need to know more about what's going on in 417-land right now? Check out calendar for local resources. Visit our Events & Promotions page to stay up to date on the latest 417 events, contests, promotions and more!