Life
This Week in Springfield, Missouri
Find the best things to do this weekend in Springfield and around southwest Missouri.
by Colin Shea Denniston
Mar 23 2023 at 8 a.m.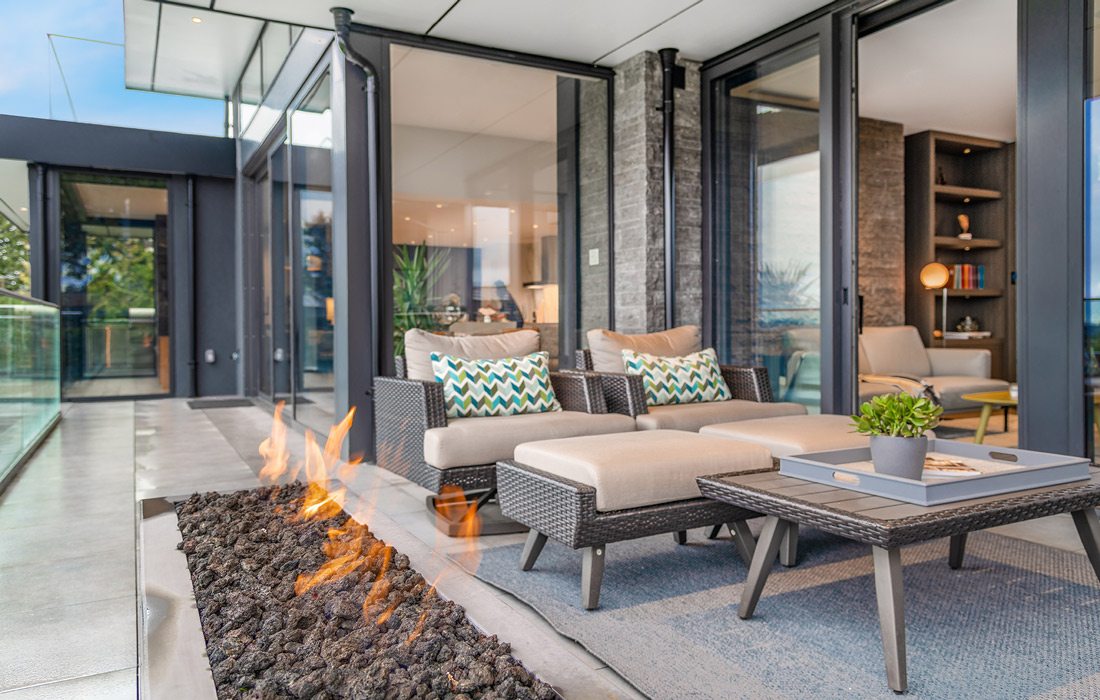 March 
23–30
We're always looking for new photos, and you can help! Whether you're at home or abroad, submit your snaps of where you're reading 417 Magazine and you could see yourself in a future issue.

Top Picks
Springfield Expo Center, Friday noon–6 p.m., Saturday 10 a.m.–7 p.m., Sunday 11 a.m.–4 p.m.

Are you in the market to build a home? Do you have an upcoming renovation or landscaping project? Are you tired of designing your dream home on Pinterest and need to see things IRL? If you answered 'yes' to any of these questions, you better get your tickets for this weekend's Home & Outdoor Living Show at the Springfield Expo Center. Attendees can check out the latest home-building products, talk to industry experts and attend interactive workshops.

Locations around Springfield, Missouri, times vary.
Billed as a week-long get-together of the local arts community, Queen City Shout is back for its 12th year featuring multiple performance dates and locations throughout Springfield. Tickets can be purchased by visiting the Queen City Shout website, with all proceeds going to the event's nonprofit partners to help celebrate the arts and support poverty relief.
This Week
Blue Room Comedy Club, Thursday–Saturday 6:30 p.m., Saturday & Sunday 9 p.m.

You may recognize Greg Hahn's voice from the uber-popular Bob and Tom Radio Show, but Hahn has also been seen on Late Night with Conan O'Brien, plus various appearances on Comedy Central, CBS, ABC, FOX, MTV and CMT. Hahn brings his energetic stand-up to The Blue Room Comedy Club in downtown Springfield this weekend for five performances over three nights.

Downtown & Commercial Street, Friday 5:30–6:30 p.m., Saturday 10:30–11:30 a.m.

Spring has sprung, and with it comes the return of the History Museum on the Squares walking tours! Launching this weekend and running until August, attendees can pick between the downtown tours happening on the fourth Friday evening of the month and Commercial Street tours on the fourth Saturday morning of the month.
​SCT Studio Theatre, Thursday–Saturday 7:30 p.m., Sunday 2 p.m.

A classic play by A Doll's House playwright Henrik Ibsen, Hedda Gabler—the story of a woman trapped in a marriage and a house that she does not want—is as relevant today as it was 100 years ago. This updated version by Patrick Marber features a talented local cast and runs for three weekends at Springfield Contemporary Theatre's studio theatre on Chestnut Expressway.

Pickwick & Cherry Fine Foods & Gourmet Gifts, 1–3:30 p.m.
Don't get me wrong, I like a bag of store-bought candy as much as the next guy, but if you really want to take your Easter sweet treats to the next level, you should check out this Easter cookie decorating class at Pickwick & Cherry Fine Foods & Gourmet Gifts. Attendees will learn how to work with royal icing and then roll out, bake and decorate a variety of spring and Easter-themed cookies. Then the next day when the icing is dry, you'll be able to take home your beautiful—and delicious—handiwork.
Farmers Market of the Ozarks, 8 a.m.–1 p.m.

It's the last Saturday of the month, which means it's Artsy Alley day at the Farmers Market of the Ozarks! Shop from an array of unique handcrafted products made by local artisans before gathering your fresh and flavorful weekend grocery haul.

MaMa Jean's Natural Market, noon

MaMa Jean's is celebrating Women's History Month with their second annual Women's Makers Market on March 25th. Held from noon to 3 p.m. at MJ's Deli across from Bass Pro, attendees can shop through a wide range of products created by local female artisans and makers.

Gillioz Theatre, 5 p.m. and 8 p.m.
Comedian, actor and producer Joe Gatto—best known for the hit TV shows Impractical Jokers and The Misery Index—brings his live show through Springfield for two performances in one night. For those who enjoy a good laugh almost as much as they enjoy an early bedtime, be sure to get tickets for the early show starting at 5 p.m. And for you night owls, you can have dinner and drinks and still catch the late show starting at 8 p.m.
Vantage Rooftop Lounge & Conservatory, 5–9 p.m.
Take a tasty tour of Italy without ever leaving downtown Springfield by attending the Northern Italian Wine Dinner at Vantage this Sunday evening. Attendees will enjoy a delicious six-course menu, expertly prepared to compliment the "portfolio of compelling wines'' from northern Italy.
Hold Fast Brewing, 6–8 p.m.
Hold Fast Brewing and 417 Cocktails are teaming up to turn novice bartenders into mixology pros. Held at Hold Fast Brewing, each $35 ticket includes two cocktails (expertly crafted by you), a 2-hour long experience with Mandi of 417 Cocktails plus a mini cocktail kit so you can practice your new skills at home.

History Museum on the Square, Wednesday-Saturday 10 a.m.–5 p.m., Sunday 1–5 p.m.
Debuting during Black History Month, the History Museum on the Square has opened their newest exhibit, Community Cornerstones: Springfield's Black Educators. According to the history museum's website, this limited-time exhibit showcases the rich history of Black American education in Springfield through the lens of the educators who were the cornerstones of the Black community before desegregation.

Springfield Art Museum, Wednesday–Friday, noon–8 p.m., Saturday & Sunday 10 a.m.–6 p.m.
Pulled from the Museum's permanent collection, Art in Motion features prints, sculptures, paintings and drawings by Anne Lindberg, Garo Zareh Antreasian, Jacob Burmood, Sylvia Glass, Ray Howlett and Carlos Cruz-Diez, among others. This guest-curated exhibit focuses on and examines the ways that artists portray movement or motion within their work.
Coming Up
Big Cedar Lodge, Times Vary

From bunny hop-ins to egg-stravagant egg hunts, Big Cedar Lodge is pulling out all the stops for Easter this year. Way more than just church and brunch, be sure to check out Big Cedar's website for a full list of their week-long celebrations.

Baker Creek Heirloom Seed Company, 10 a.m.–6 p.m.
The tulip gardens at Baker Creek are reaching peak show off mode and are gearing up to welcome spring to 417-land! Head out to Baker Creek Heirloom Seed Company to enjoy expert speakers, food, vendors, greenhouse and garden tours, old-fashioned entertainment and much more at the Baker Creek's Tulip Festival in Mansfield.

Juanita K Hammons Hall, 7:30 a.m.–4:30 p.m.
Presented by JMARK, Biz 417's Think Summit is back and bigger than ever. Don't miss your chance to experience this TED-talk inspired day designed to help you think differently about your level of impact, your business, your career and your community. Have you seen this year's stacked speaker lineup? If you haven't, do yourself a favor and check it out now.
Need to know more about what's going on in 417-land right now? Check out the calendar for local resources. Visit our Events & Promotions page to stay up to date on the latest 417 events, contests, promotions and more!