Theatre
Grave Tales – "Best of Season 2"
9 p.m. to 10 p.m.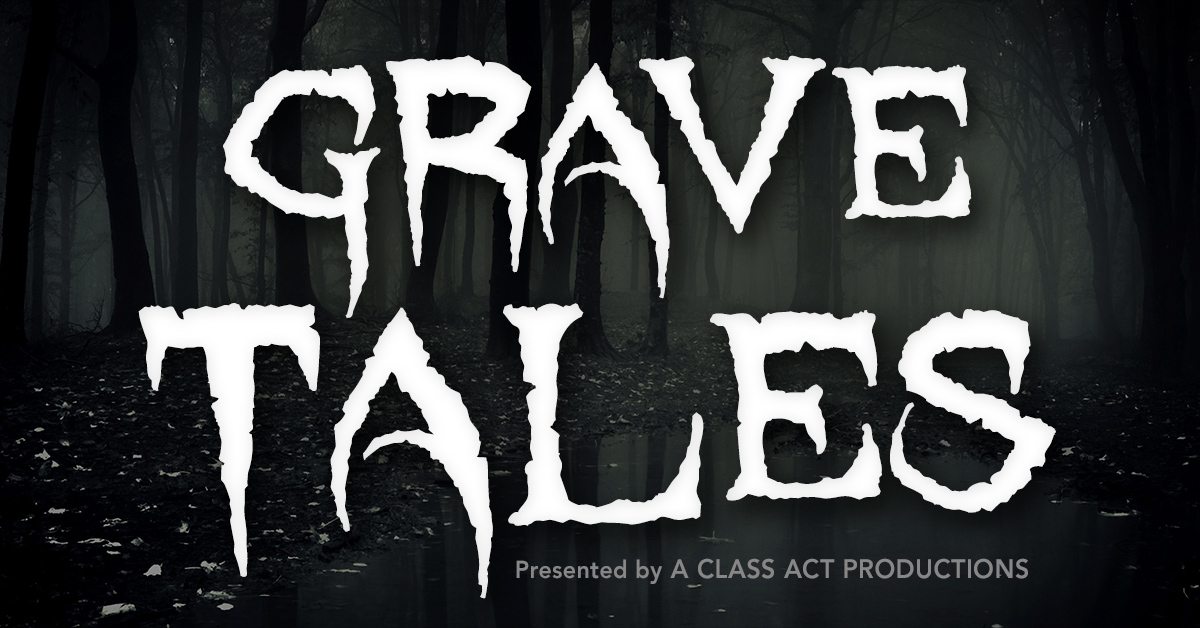 About This Event
---
With the second season of Grave Tales coming to its diabolical conclusion, relish the experience of some of our best acts from the season in two shows! Besides getting over two hours of disturbed and erotic entertainment, those who see both shows will also get a copy of the show poster signed by the cast and crew!
———————
SHOW 1: (9:00 pm–10:00 pm)
"Legacy" – A man recounts a horrific childhood and the lengths he will go to ensure the chain of despair comes to an end, in this heart-wrenching tale of pain and redemption. 
"POLYBIUS" – A group of friends find themselves isolated in the basement of a deceased game tycoon. They thought it was going to be a night of fun, drinks, and debauchery, that is until they unleash the POLYBIUS, a legendary arcade game with a deadly history. Paranoia, hidden desires, and deadly mind games torment the friends as they try to find a way to escape the POLYBIUS before it drives them to utter madness. 
———————
SHOW 2: (10:30 pm–11:45 pm)
"The Beast In The Cave" – While exploring Mammoth Cave, a man finds himself lost in a sensory deprived nightmare with only his wits and a flashlight to guide him. His resolve becomes increasingly tested as he begins to realize two things: he's not alone in the cave, and the thing that stalks him is not human...
"Ultraviolence" – In a dystopian future there are only two types of people: ultraviolent dregs and the helpless prey that fall victim to their desires. This erotic and original dance is certain to leave your toes curled and legs paralyzed.
"I Hate Her" – During the 1800s, a group of travelers becomes lost in a frigid wilderness while trying to find civilization. Cold, starving, and pursued by a hungry wolf pack, the group must battle the elements, their hunger, and the greatest threat of all: each other. Come along on this disturbing adventure and see just how vile humans will become just to survive...
———————
See one or both shows, but be prepared for a bloody good time in our season closer extravaganza. Also featuring the ever sardonic, ever sadistic, Mr. Rictus Grins the serial killer clown as he leads you through the night with his ever present toothy smile. So come out! He'll be waiting to give you a scare.
 
Single Show Admission: $10
Double Show Admission: $18