Theatre
Supernatural: Live Parodies – "In My Time of Dying"
9 p.m. to 10 p.m.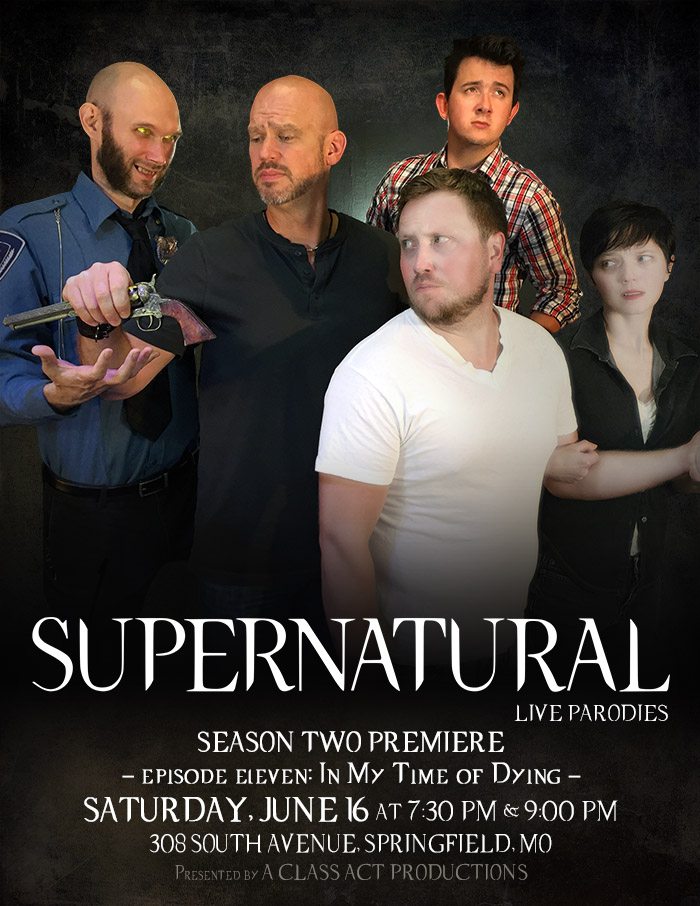 About This Event
---
Sam and Dean Winchester; two Midwest brothers on a quest to vanquish monsters, demons, and other forces of the paranormal. Out to avenge the death of their mother, the boys have reunited with their father, John, to take out the demon, Azazel. With the aid of the Colt, a legendary revolver capable of killing anything it lays lead on, the Winchesters set out on the demon's trail to settle an old score.
Picking up from the end of last season, the Winchesters are severely injured when the Impala is T-boned by a demon-possessed trucker.
In a local hospital, Sam and John are conscious, but Dean finds himself in a coma fighting for his life. While having an out-of-body experience, he meets a woman named Tessa who is in a similar state and ready to give up the ghost, but Dean's not ready to let go yet. He soon realizes he has a Reaper following him, and Sam has to contact Dean before the Reaper takes him for good.
Meanwhile, John has a difficult decision to make as Azazel comes forward willingly to make a deal, but at the greatest cost that only John could pay.
Will Sam be able to reach Dean and pull him out of death's grip? Will John be able to make the ultimate sacrifice and leave the boys to keep up the family business? Find out in our Season 2 kick-off of Supernatural: Live Parodies!
Two show times at 7:30 and 9:00 pm.