Trends
Christmas Trends in Southwest Missouri
Want a holiday refresh? Editor-at-large Heather Kane Kohler visits Springfield's top Christmas open houses to bring you this year's must-have trends.
by Heather Kane Kohler
Nov 26 2021 at 8 a.m.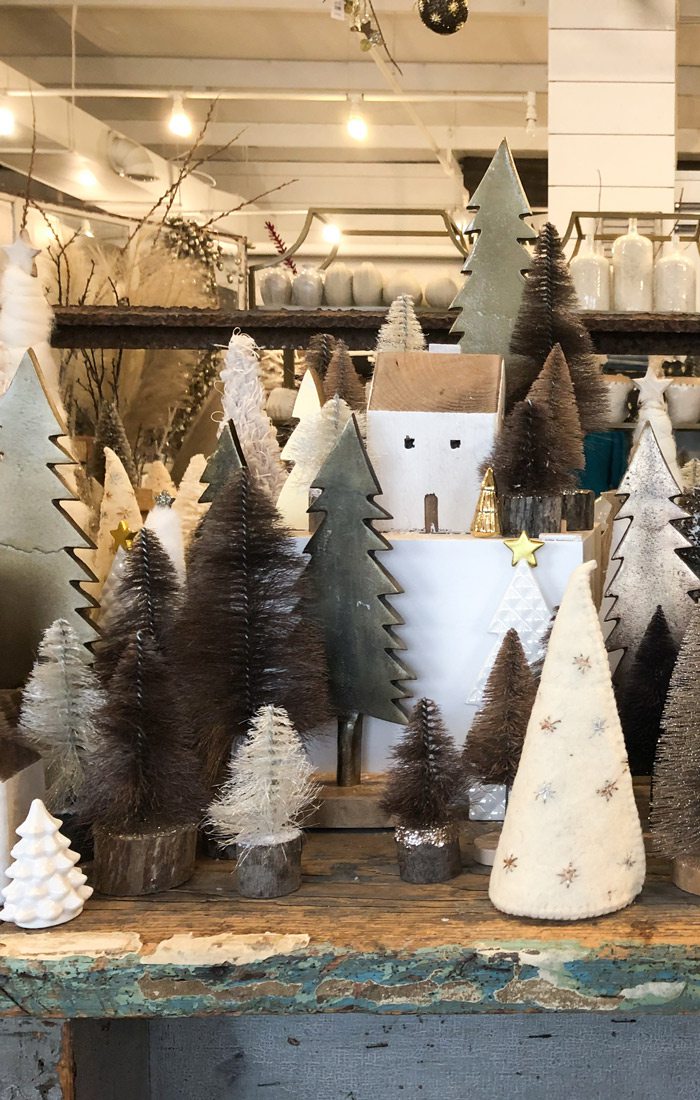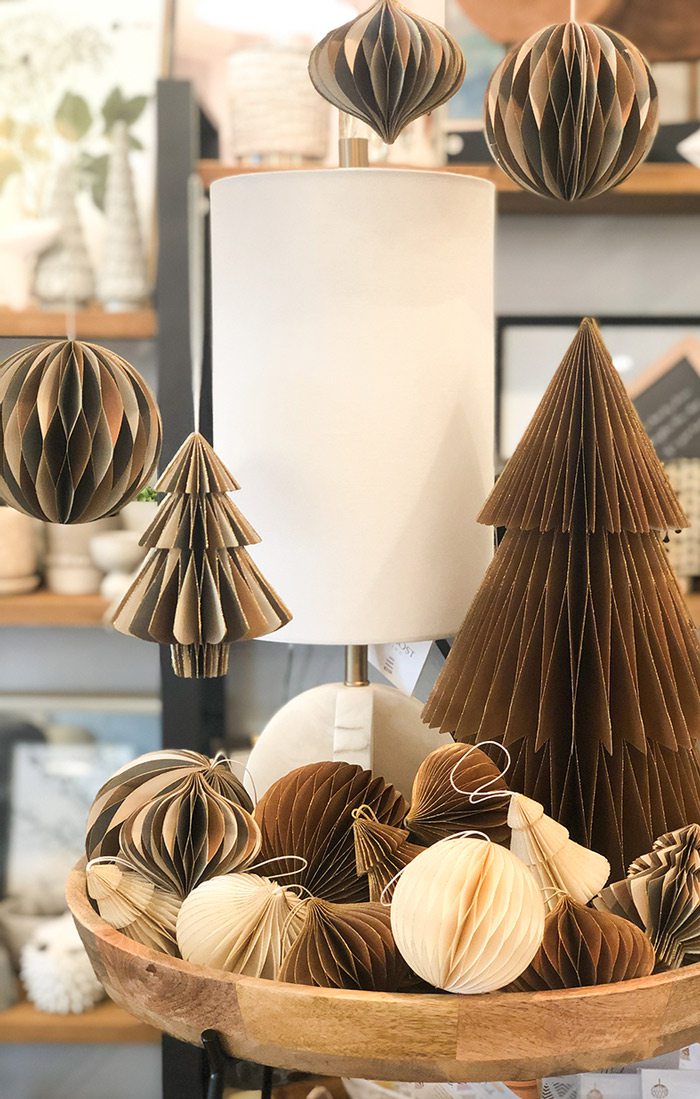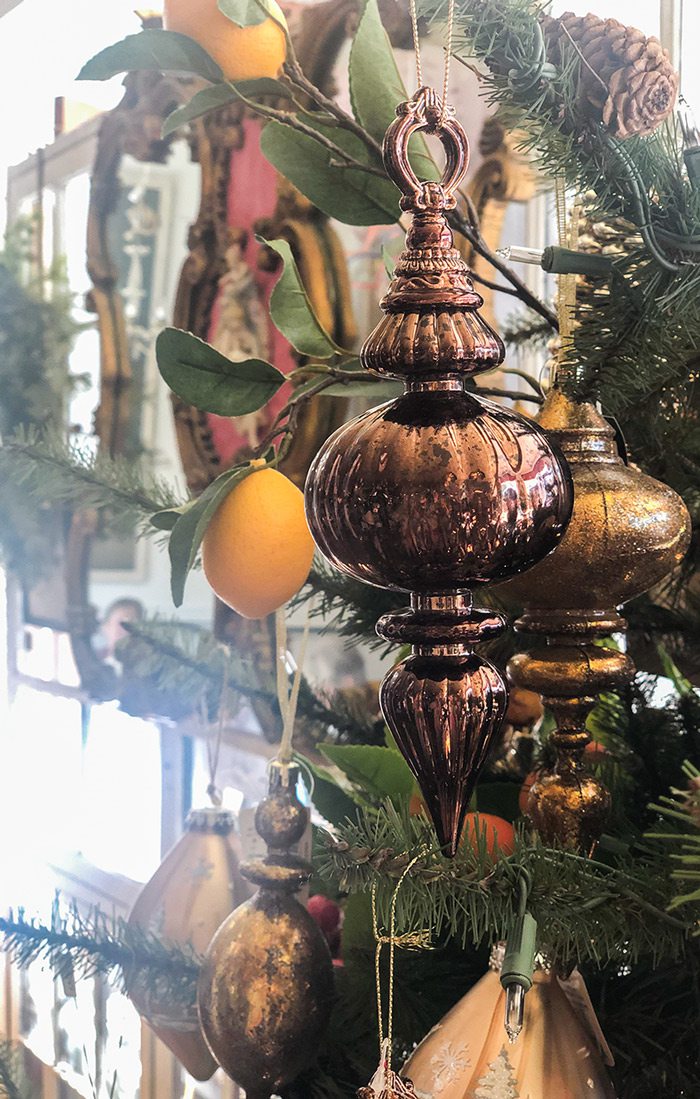 Photos by Heather Kane Kohler Holiday decor in shades of chocolate from The Market, Harrison House and Ms. Gilmore's.
Charming Chocolate
Move over colorful brights, all things dark chocolate are trending in holiday decor this year. Think rich chocolate trees, shiny caramel-colored ornaments and even smokey gray bottle brush trees for this look. This trend is sophisticated and joyfully unexpected. If you aren't a red and green lover then this chocolate holiday style could be just the ticket.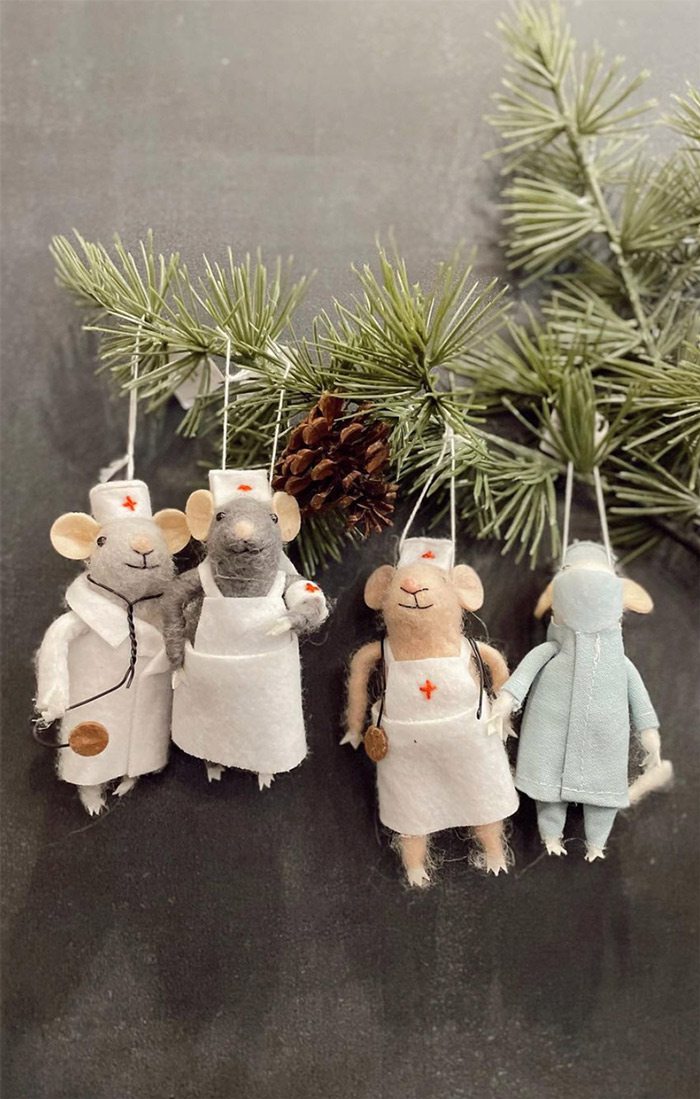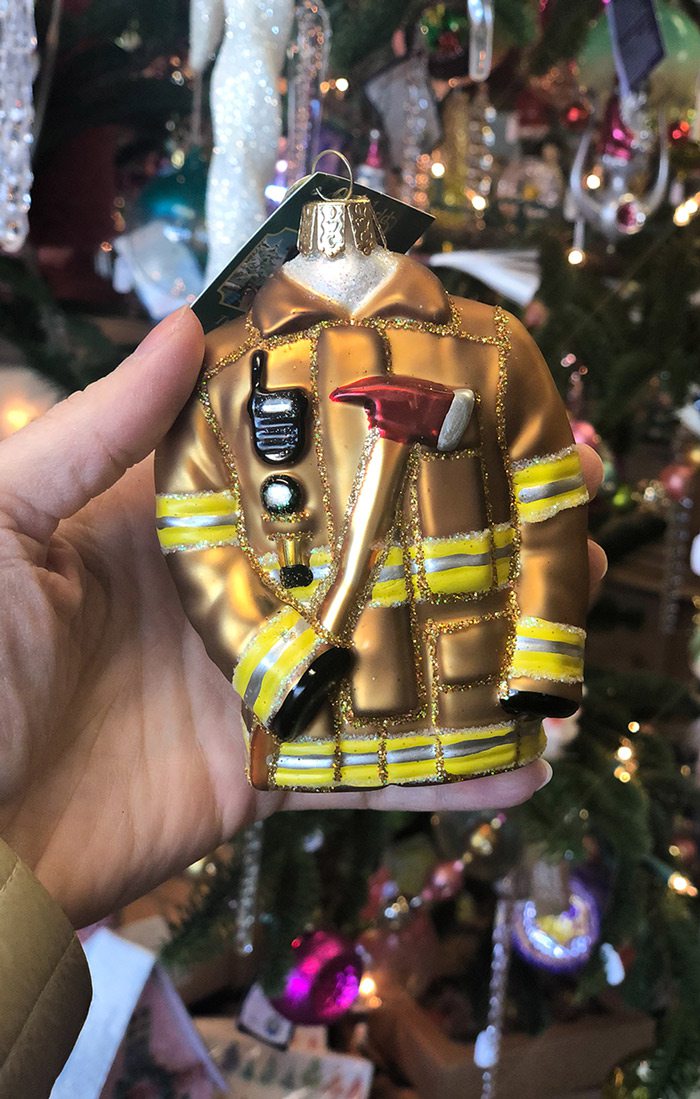 Photos by Heather Kane Kohler First responder ornaments from Harrison House and The Thicket.
First Responders
The past few years have shined a light on nurses, fire fighters and other first responders that do good all year, so it's no surprise that ornaments made in their image are so popular! Give these special ornaments as gifts to the first responder in your life or decorate your own tree with them to pay your respects and remind onlookers of their good deeds.
Hello 1950's 
Step back in time to the 1950's where colorful trees were covered in tinsel and beautiful glass finial ornaments adorned mantels full of garland. There's something soft and whimsical about this trend, perfect for those who love a touch of nostalgia during the holidays.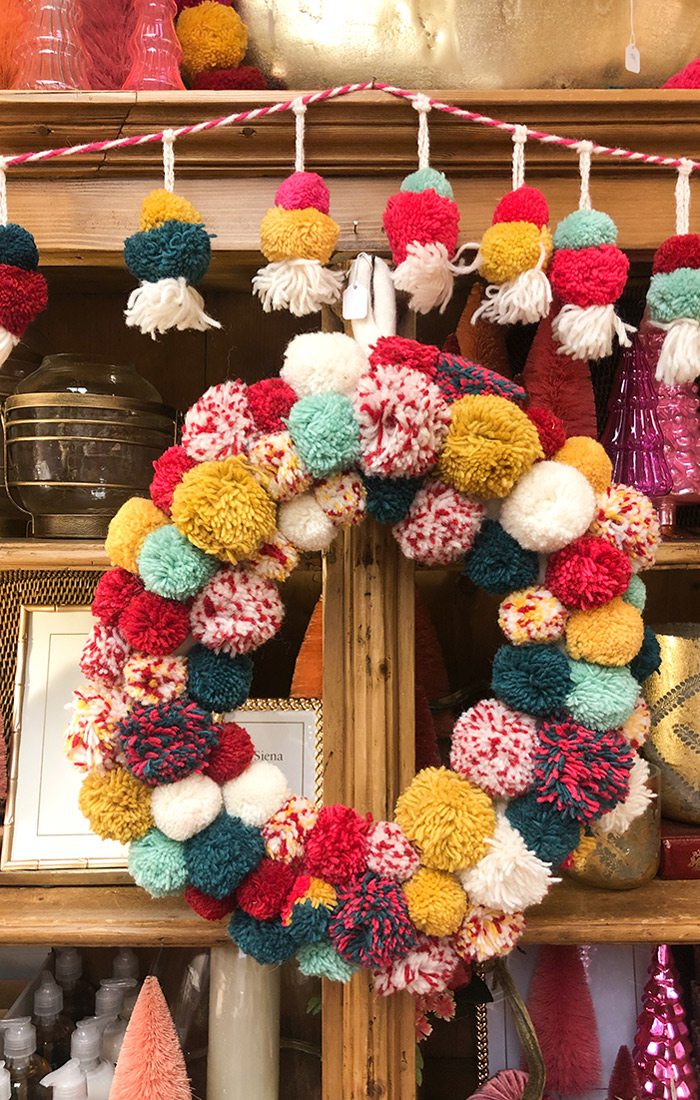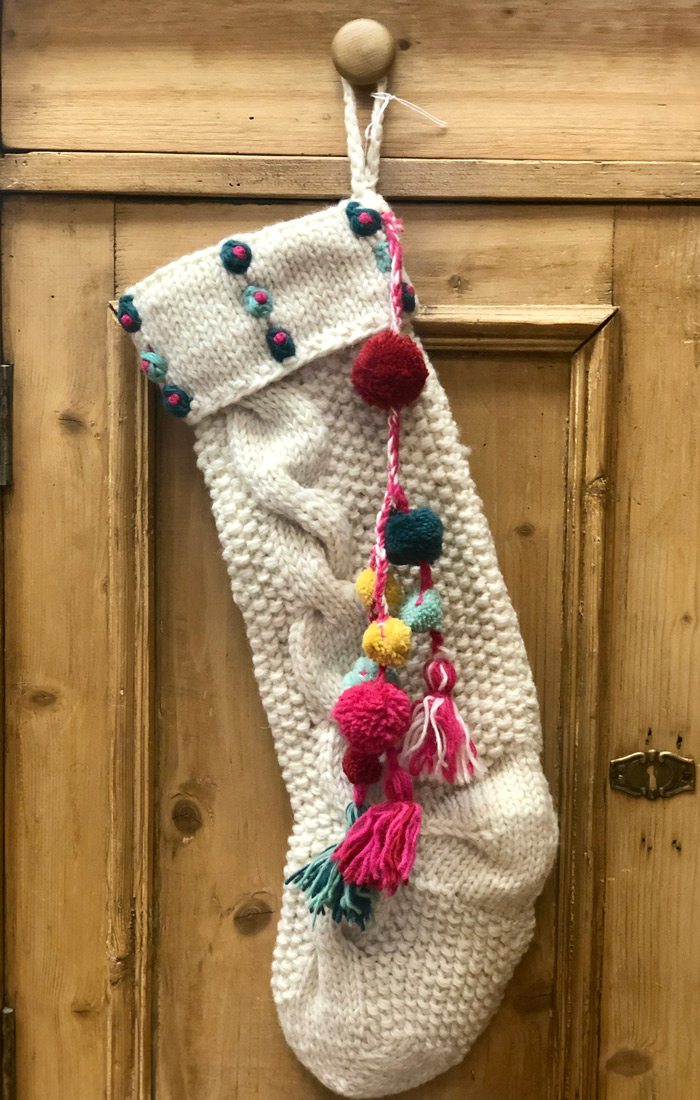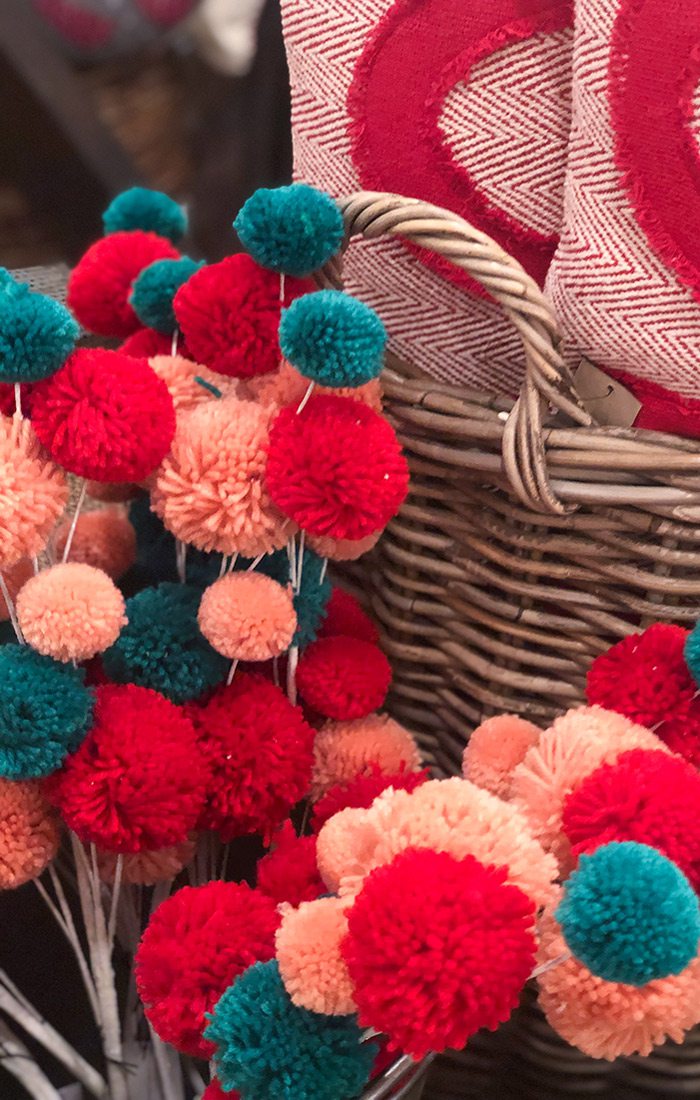 Photos by Heather Kane Kohler Decorate with pom poms from The Thicket and The Market.
Perfect Pom Poms
Soft, colorful and cozy pom poms are the newest detail to adorn everything from tree garland, to wreaths and stockings. This trend is  perfect for people who have young kiddos or playful pets!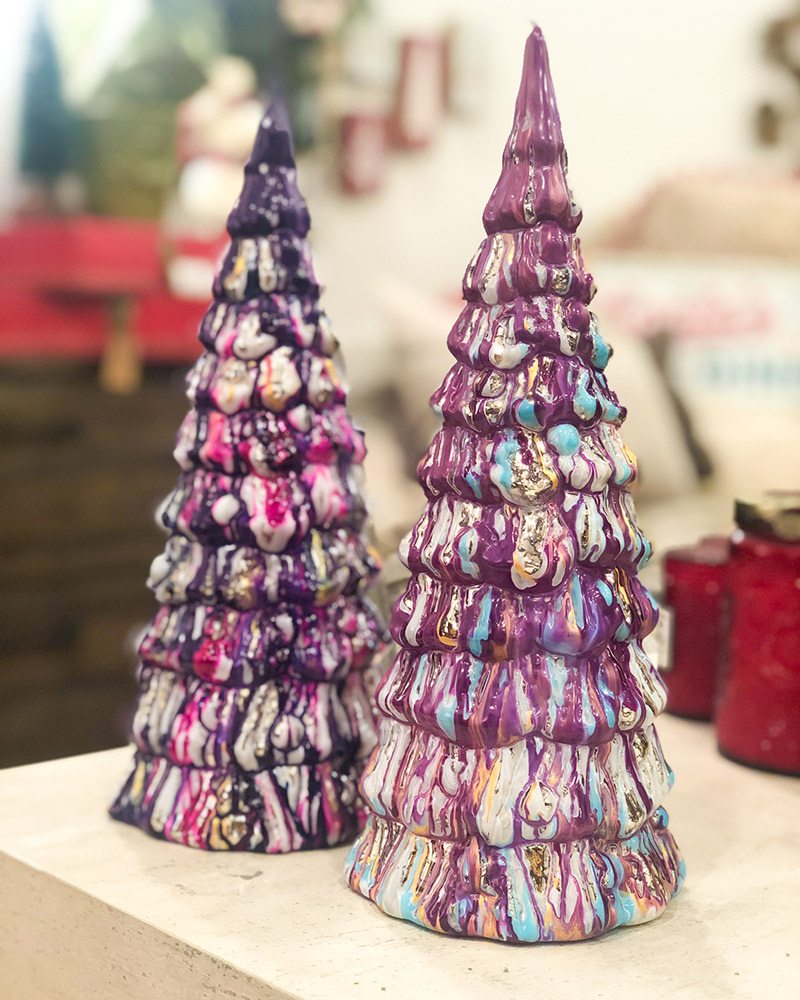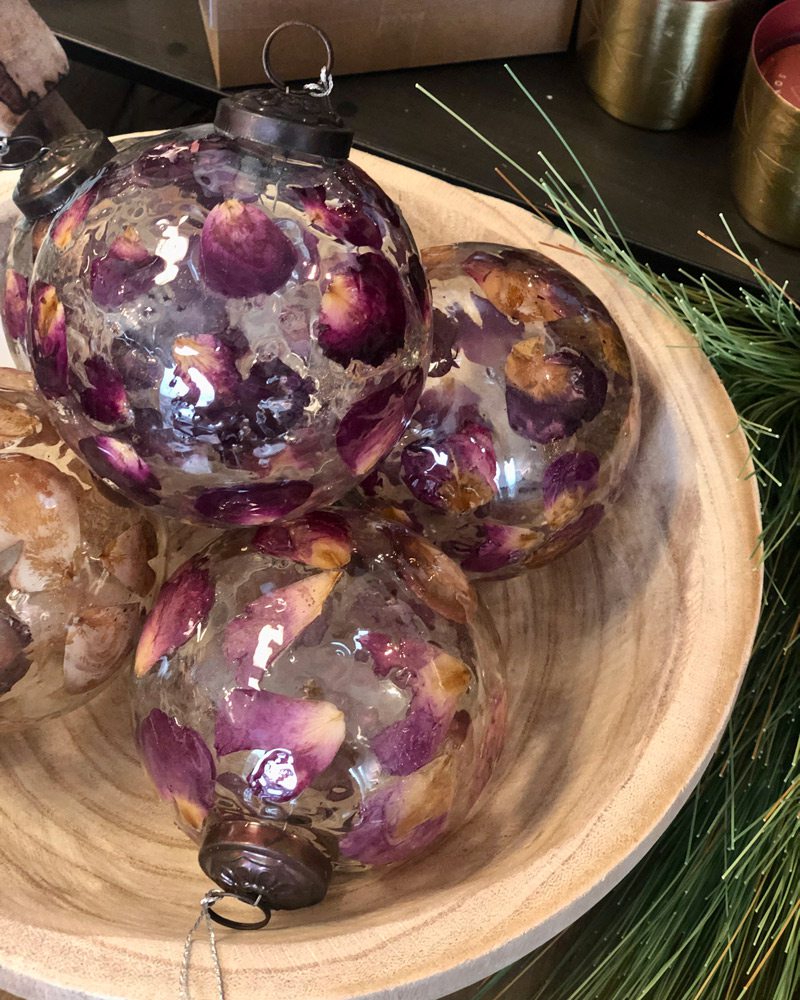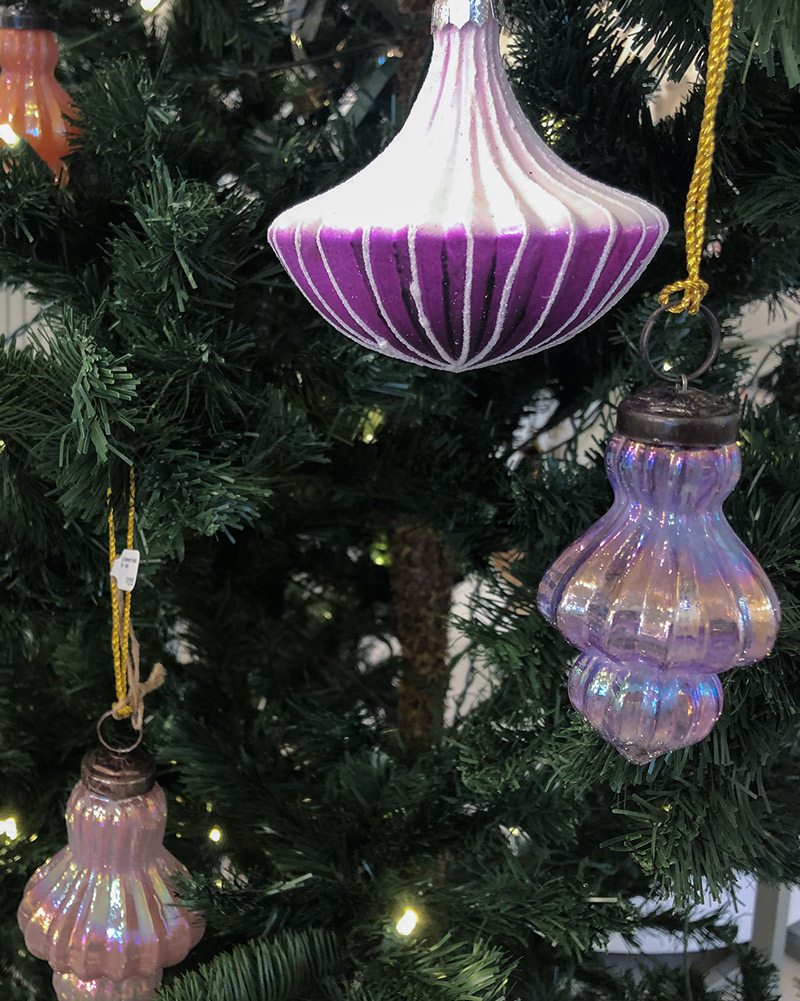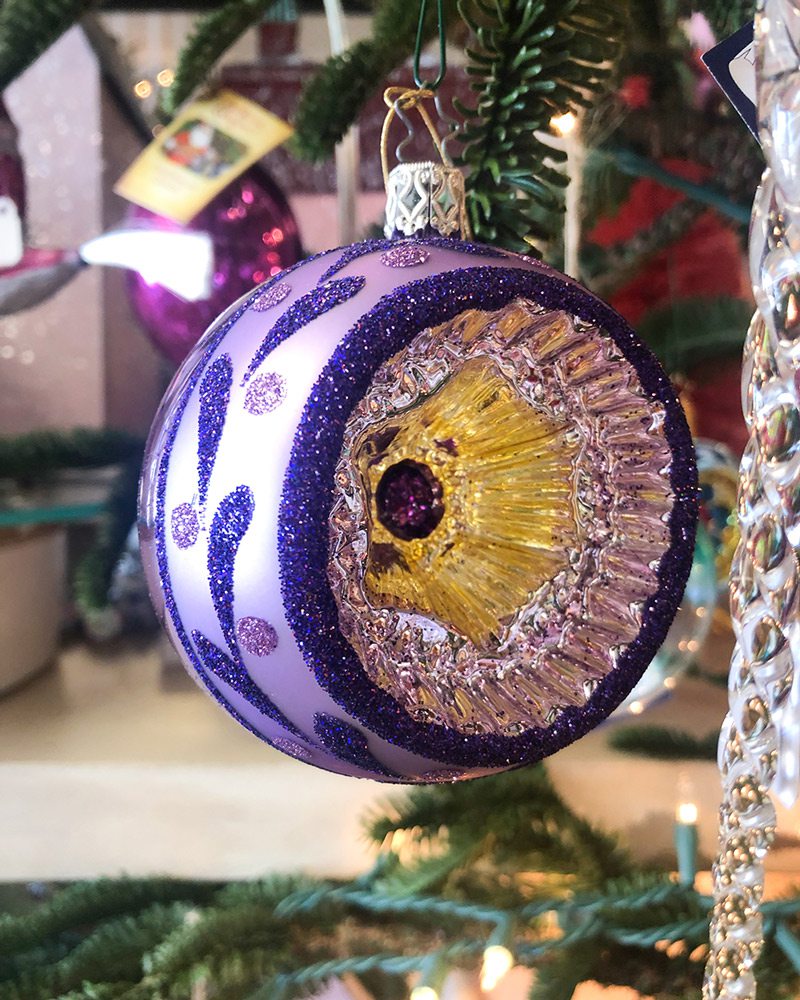 Photos by Heather Kane Kohler Holiday decor in shades of purple from The Market, House Council, and The Thicket.
A Punch of Purple
Pops of purple hit the holiday scene this year, which add a bit of mystery and otherworldliness to trees and mantels. Look for different tints and hues of purple in a variety of styles. Paired with evergreens and metallics, this trend seems to be fit for royalty.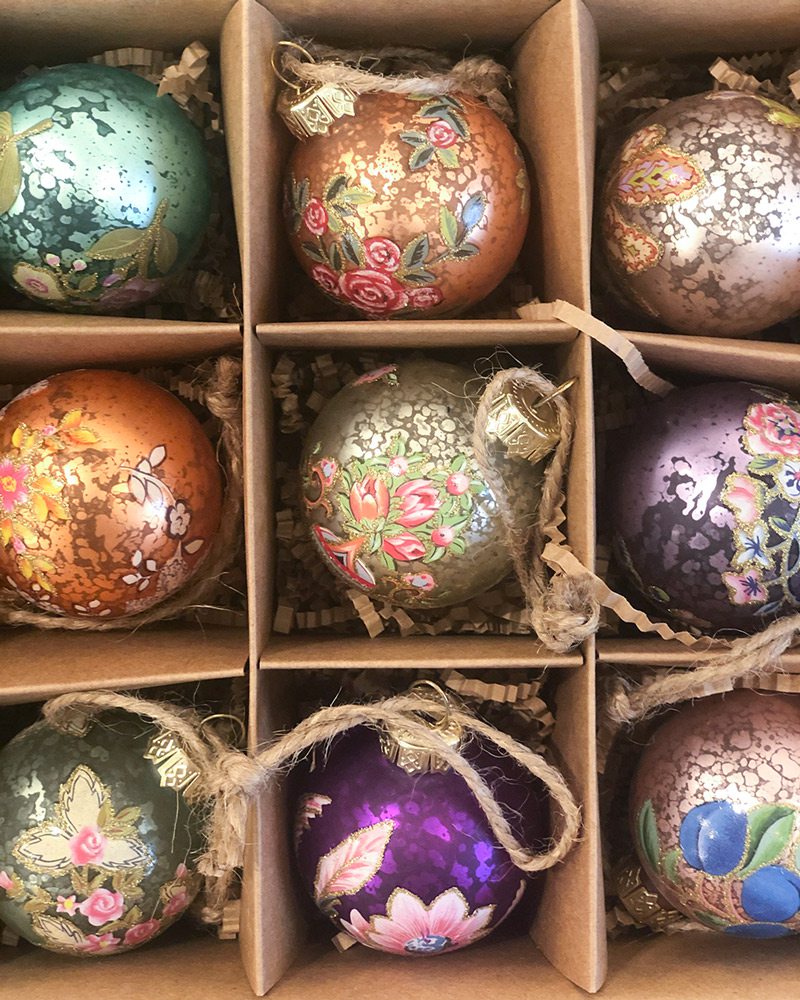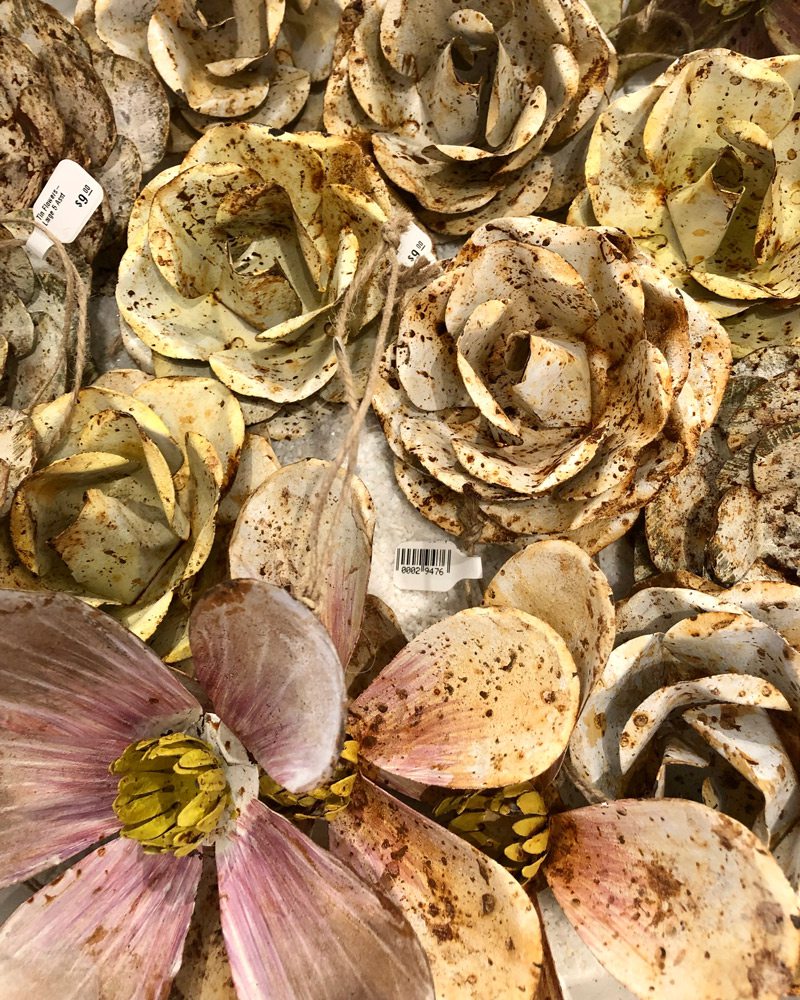 Photos by Heather Kane Kohler Floral inspired ornaments from House Council.
Flower Power
We don't usually think of florals on a Christmas tree, but this year local shops have embraced delicately made ornaments with flower motifs and even unique metal flowers with lovely patina. Move over poinsettias!
Gorgeous Garlands
This year you can find tons of beautiful garland for your mantels and trees. Choose from lovely raw wood beaded or glass garlands in a variety of colors and styles. Garland is the perfect way to add a touch of pizazz to your holiday decor!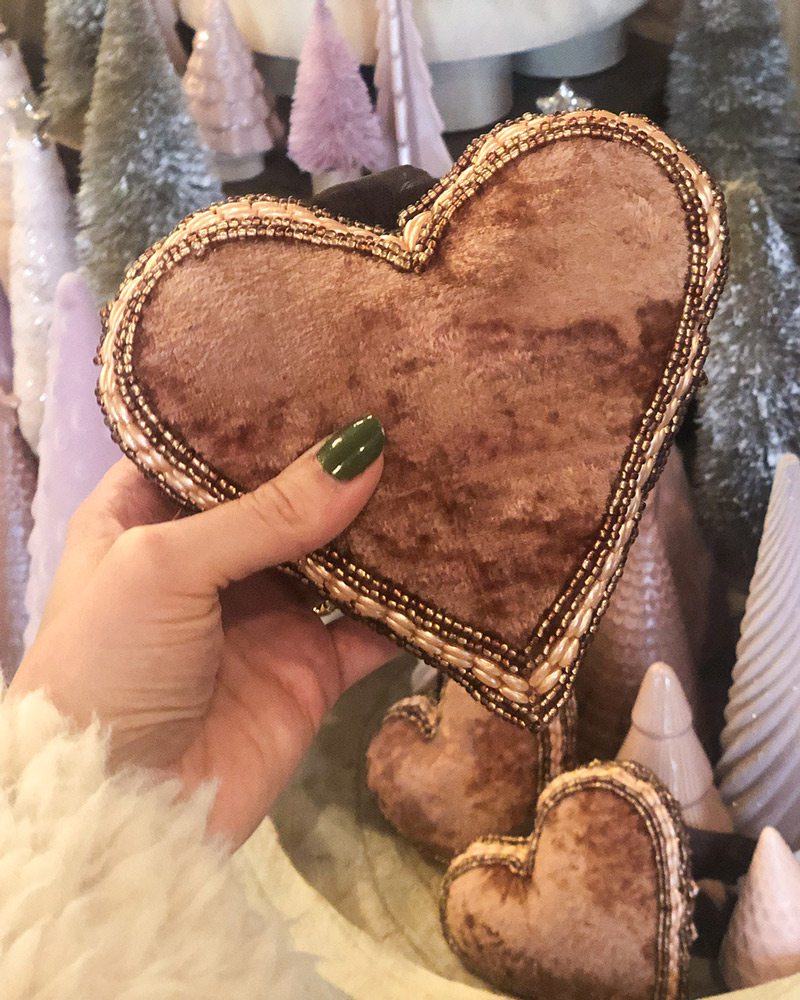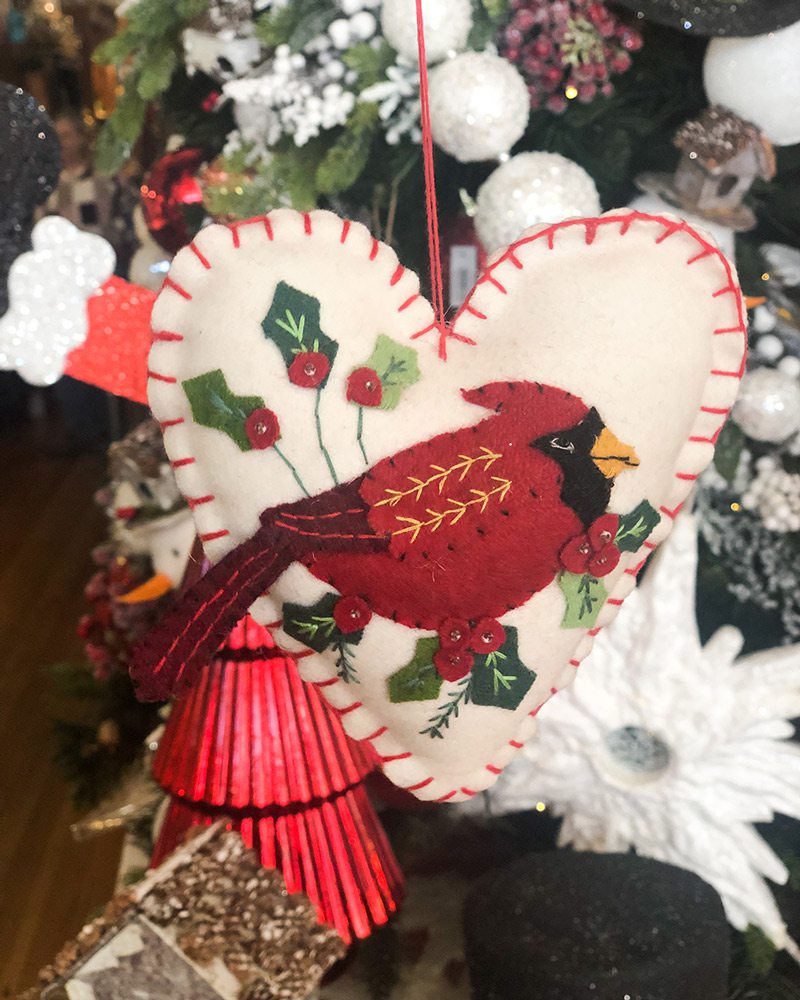 Photos by Heather Kane Kohler
Show Some Heart 
Celebrate love, kindness and hope by decorating with plush hearts made of velvets or hand stitched in felt. The heart might just be the next "it" symbol of Christmas, after the star of course.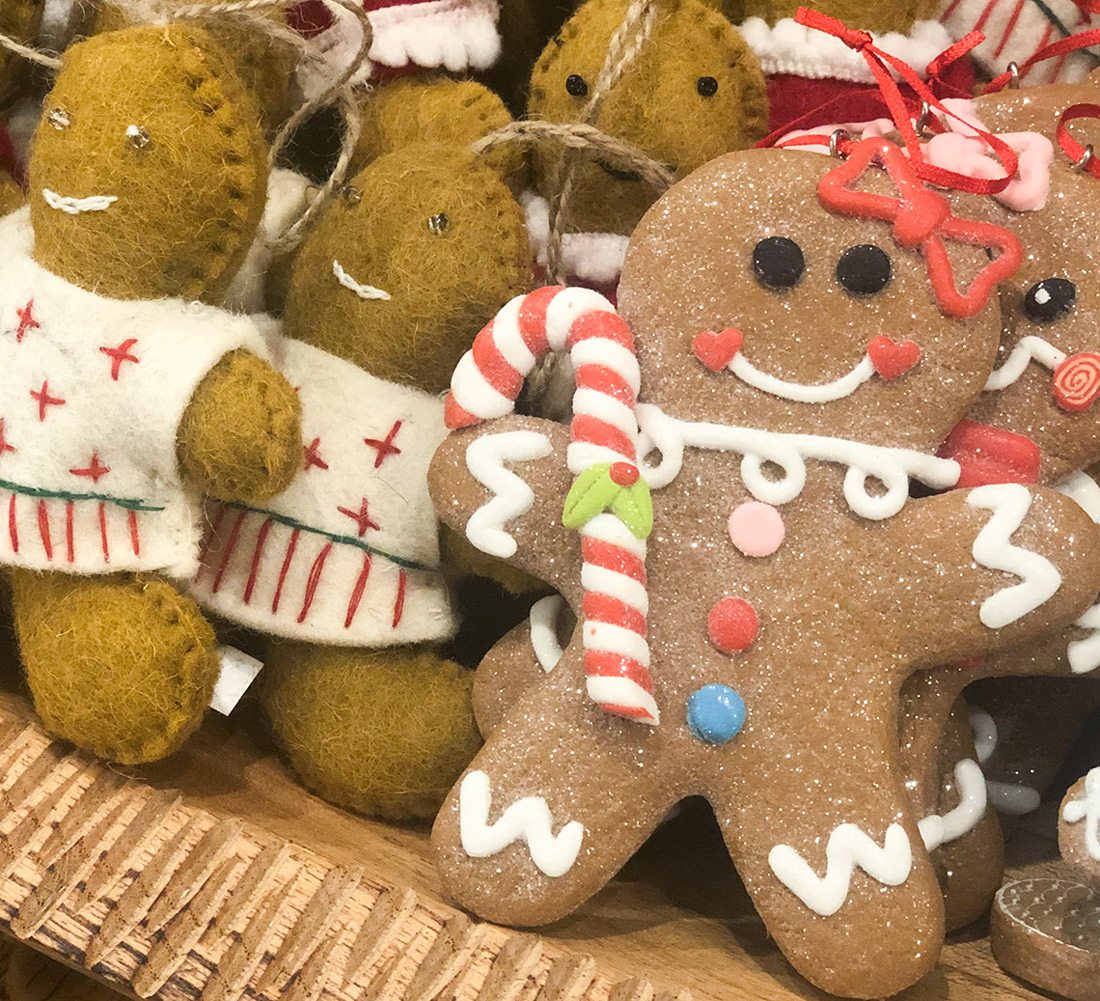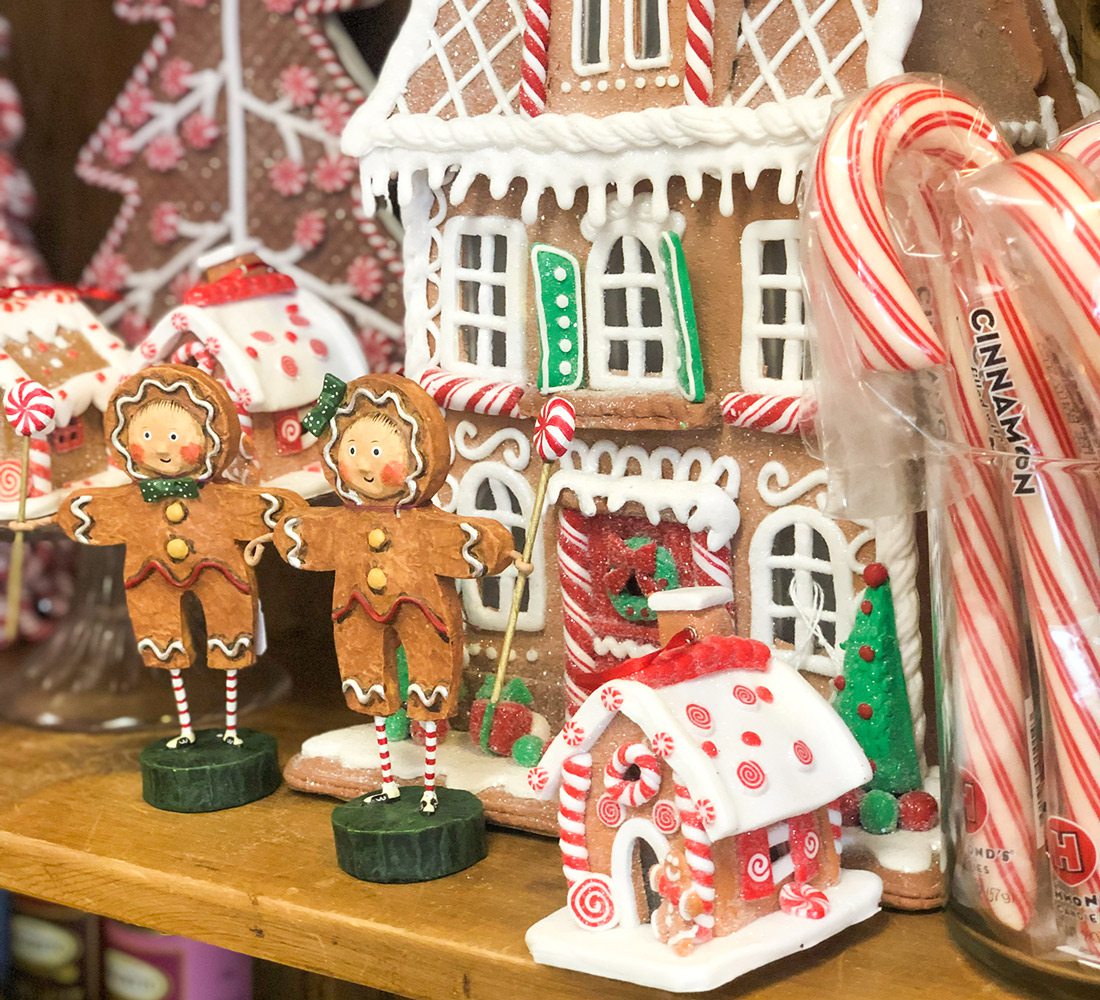 Photos by Heather Kane Kohler Gingerbread inspired holiday decor at Harrison House and The Thicket.
Gingerbread and Gumdrops
Sugary sweets make for decadent decor this year with gingerbread houses, cookies and lots of candy canes. This trend is sure to bring out everyone's inner child and promote the sweetest dreams.