Home Profiles
Cindy Sherman on How to Achieve Art-Deco Style
Cindy Sherman tells us how she transformed her bar room into a space Gatsby would envy—baby grand piano and all.
Written by Kate Duby
Dec 2021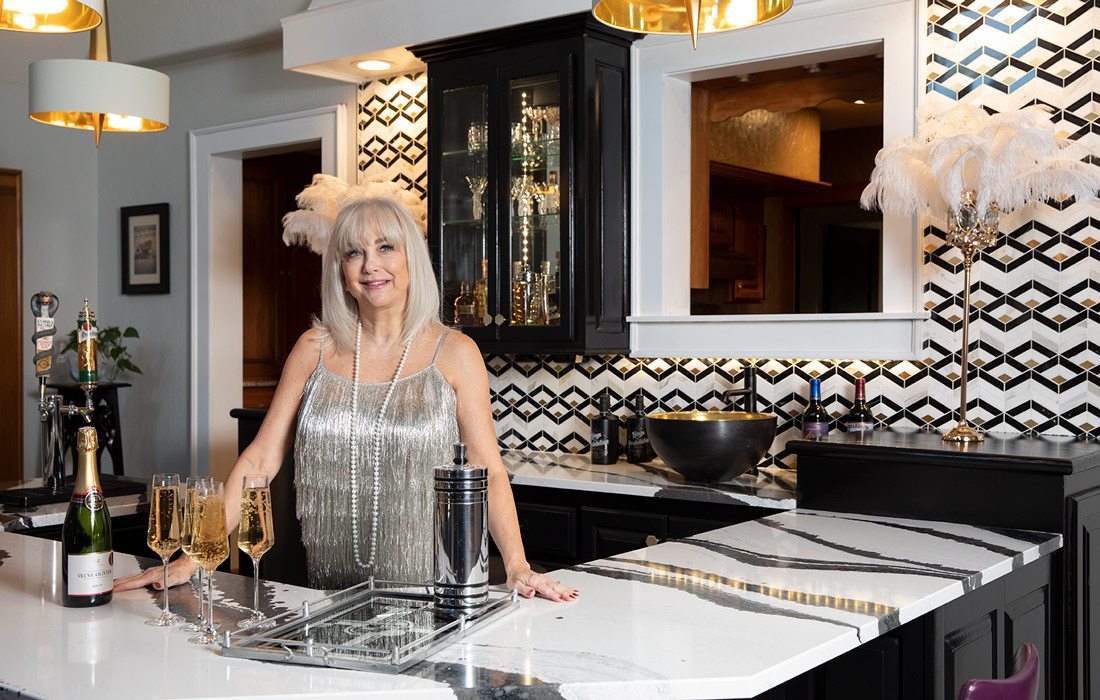 In 2017, Cindy and Bobby Sherman bought the house Cindy had adored since she was a kid—a 1932 Tudor cottage nestled in the heart of Springfield, Missouri that previously belonged to her mother's best friend. She has spent the last few years transforming her home into the art-deco space of her dreams.
The art deco movement began in Europe about a century ago and quickly took off in other parts of the world. It was a rebellion against classical aesthetics and prior artistic movements, but it is now considered a classic style in its own right and an enduring nod to Jazz-Age glamour. Art deco is characterized by sleek lines, vibrant metallics, geometric patterns and exaggerated curves.
A glamorous color scheme, some luxe lighting and a keen attention to small details are staples in curating an art-deco space, Cindy says. Before she started renovating her bar room, she bought a baby grand piano, which helped shape her vision for a new bar. She loved the sleek look of the piano's black lacquer frame, and she began designing the space with that lacquer and the black-and-white color palette in mind.
"I've always just kind of liked the art-deco look––the sleek lines of it, the curves of it," Cindy says. "And so the bar, the way it was, it was very traditional looking. It had a brown and gold granite top, and it was pretty, but it wasn't the look I wanted."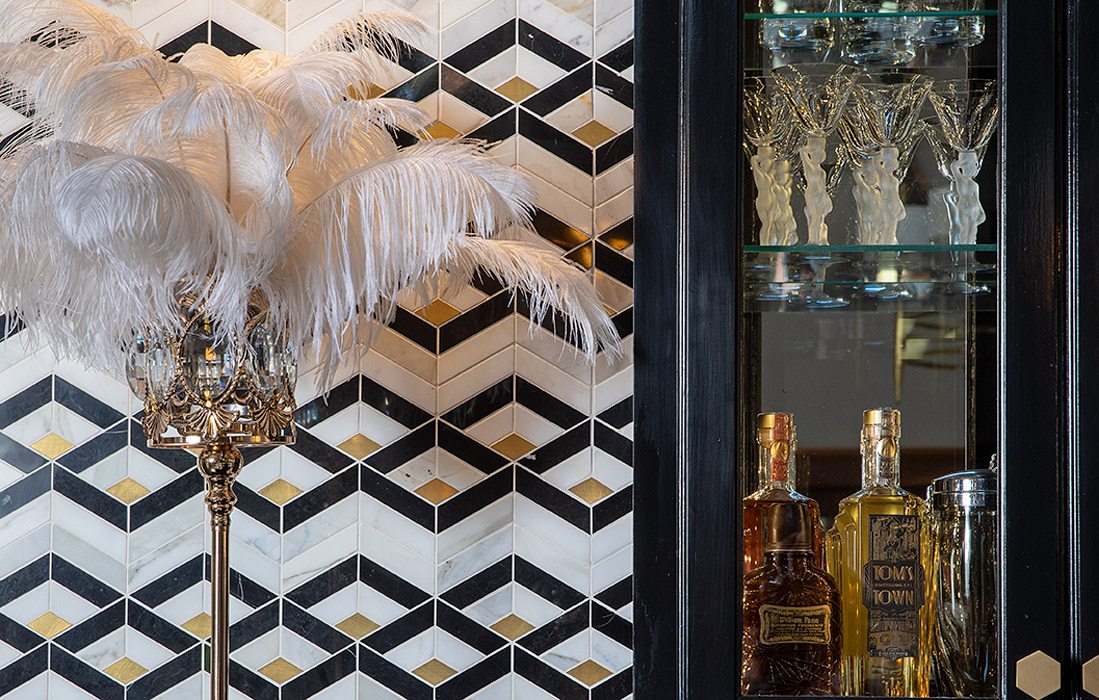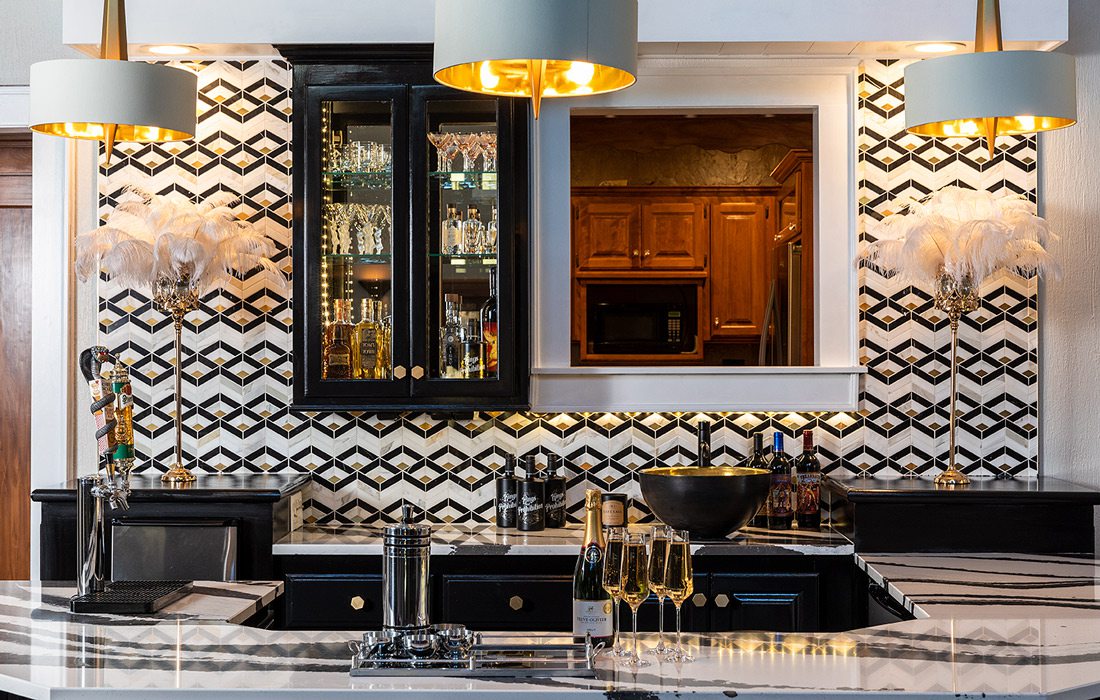 For those looking to curate an art-deco space of their own, Cindy recommends starting with lighting––a glamorous light fixture goes a long way! She also thinks vintage photographs and artwork are an affordable, effective way to give your home that '20s feel.
Old black-and-white photographs have become a staple in Cindy's home. Many of the works she has on display are original Vaudeville portraits captured in the 1910s and '20s by Kansas City photographer Orval Hixon, who was widely revered during the Midwest Arts & Crafts Movement. 
Cindy recalls her love for art deco began with a fondness for depression glass, which she started collecting when she was a child. Her passion was revived seven years ago when she and her husband moved into a 1919 loft at the Wilshire Apartments in Springfield.
"Because of the age of the apartment, I started to go towards that '20s look when I was decorating," Cindy says.

Preserving the soul and integrity of her home's original architecture has remained important to Cindy throughout the renovation process. Achieving a true art-deco look requires harmony between subtle-but-classic features and the occasional stroke of more-is-more madness.