Trends
Creating an American Rustic Look at Home
Embrace cabin vibes this fall with an array of stylish materials and patterns.
By Heather Kane Kohler
Sep 2022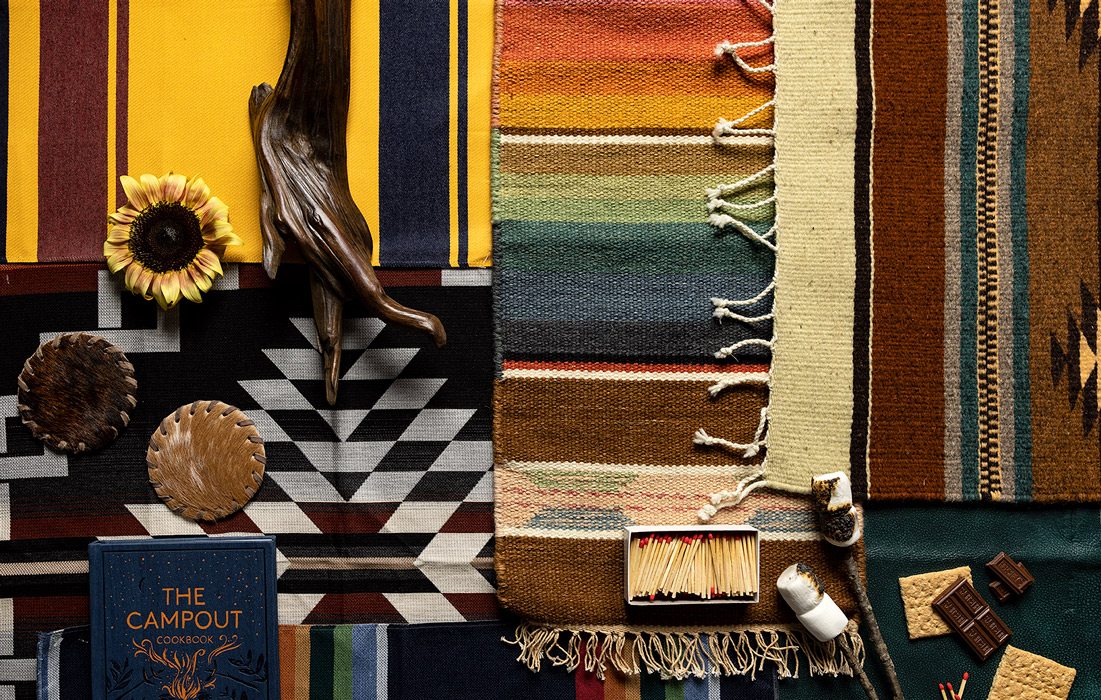 There's something so special about spending time at a rustic retreat during the fall. Whether it be a cozy pine cabin, a lake home surrounded by towering trees or even a glamping tent or yurt set up in a woodsy setting—any way you experience it, it's a sensation for all senses. For many of us, there's a distinct modern-rustic design style that embodies our visions of the perfect fall retreat. Wood elements, rustic decor, furry accents and traditional tribal-influenced design fabrics are all associated with rustic style. The look is a bit iconic to the Ozarks, but it has many origins and continues to be recreated time and time again with timeless American patterns all across the United States. One company, Pendleton, has been creating world-class woolens in their Pacific Northwest mills since 1863, and gathers inspiration for colorful cloths from America's vast and rich cultural history. Now, you can use their iconic designs in your own custom home projects with a new collection brought to life with the help of another heritage brand, Pindler Fabrics. With Pendleton's distinct aesthetic—crafted on durable Sunbrella fabric—this is an unstoppable combination, built to make our cozy fall dreams come true.