DIY
Give Your Old Furniture New Life
Sheri Abernathy tells us how she transforms old or memorable furniture into updated and beautiful works of art—and shares some handy tips if you want to do it yourself.
By Zachary Raines
Jun 2022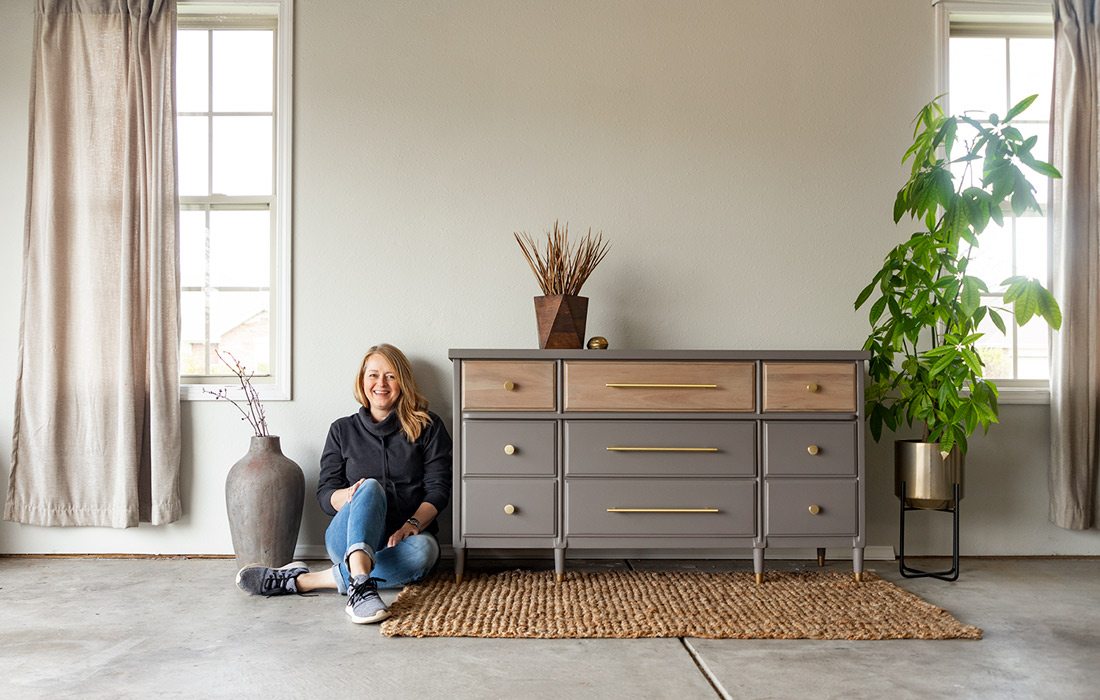 Sheri Abernathy started her furniture business adventure at a pop-up swap meet with her daughter on an unsuspecting weekend. She saw an old dresser that had been through lots of abuse. Missing hardware, scratches and even some profanity etched into the old dresser set, the selling price at $20. Abernathy could tell it was originally a quality built piece. With some encouragement from her daughter Abernathy scooped up the dresser and set about fixing it up. The dresser ended up being designed by a renowned art deco designer in the 1950s, whose work is in the Smithsonian. Such an amazing find got her hooked on revitalizing furniture from then on. 
Abernathy has an appreciation for most styles of furniture—like art-deco, colonial, Dutch, Victorian, post-modern and others—but she loves midcentury and Danish design pieces. The clean, modern lines of the design allow the form to follow function. She recommends looking for pieces with these characteristics in your furniture DIY adventures to ensure they have good bones, quality construction and a pleasing shape. With a solid base to work with you can grow and shape the piece into what you want. She also recommends going for pieces that are inexpensive when you first start out to leave room for mistakes that may come as you learn and practice. As you're shopping she also suggests keeping in mind that it's possible to add legs, repair veneers, replace broken areas, sand, restain and paint quality built vintage furniture.
Abernathy advocates against buying fast furniture—meaning mass-produced furniture—especially pieces made of particleboard. Instead, she suggests checking Facebook Marketplace, along with flea markets, garage sales and thrift stores. Abernathy says that some of her best finds have been "really dark, blurry bad photos that no one notices." 
After you find a piece of furniture you want to work on, Abernathy recommends a brainstorm session on what to do with it. Inspiration can come from anywhere, you need only look around you. Apps like Instagram and Pinterest can also help with the creative process. Before starting your own design be sure to do some prepwork: clean, fill and sand parts you're working on. Make it a piece that will last for generations.
You can find info about Sheri Abernathy's work along with a few photos on her Instagram account.