Trends
How to Use Accessories and Artwork in a Dining Room
Crystal Spriggs spins a story with accessories and artwork in this dining room design. A mix of flea market finds and new, modern finishes give the space a warm and inviting feeling.
By Michaela Satterfield
Sep 2019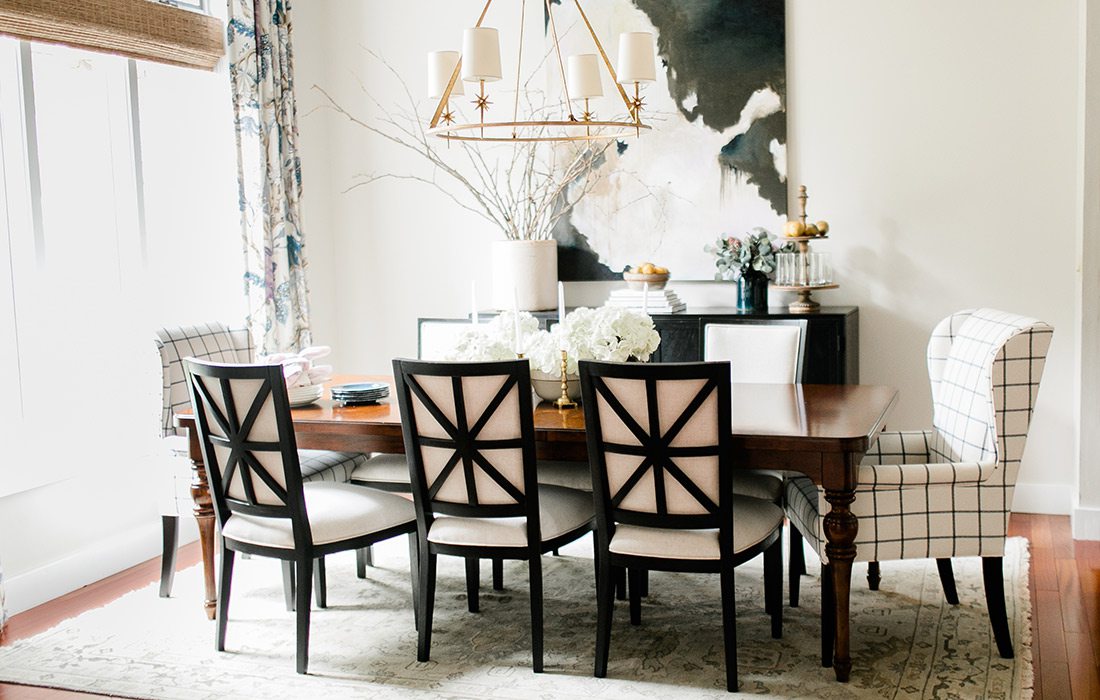 Every room tells a story. Spaces often invoke tales of times past, like this dining room. Crystal Spriggs of Crystal Spriggs Interior Design found some of the buffet accessories at a flea market. She says she wanted to give the buffet a worn look, rather than opting for buying brand-new decor.
The right artwork is also critical to telling a story. When it comes to finding the perfect piece for a space, sometimes you have to make it yourself. That's exactly what Spriggs did. Aside from designing the entire dining room, she was commissioned to paint the artwork above the buffet. Although the rest of the space keeps it clean with a simple, traditional look, the artwork is messier and allows the room to play. "I just wanted something kind of abstract to balance out all of the traditional," Spriggs says.
This collection of accessories that have a history, set against a backdrop of brand new artwork, work together to create rhythm in this space that even the best storyteller would envy.