Trends
How to Winterize Your Sunroom for Those Cold Midwestern Months
Introduce cozy elements to your sunroom to maximize its potential all year long.
By Lucie Amberg
Nov 2020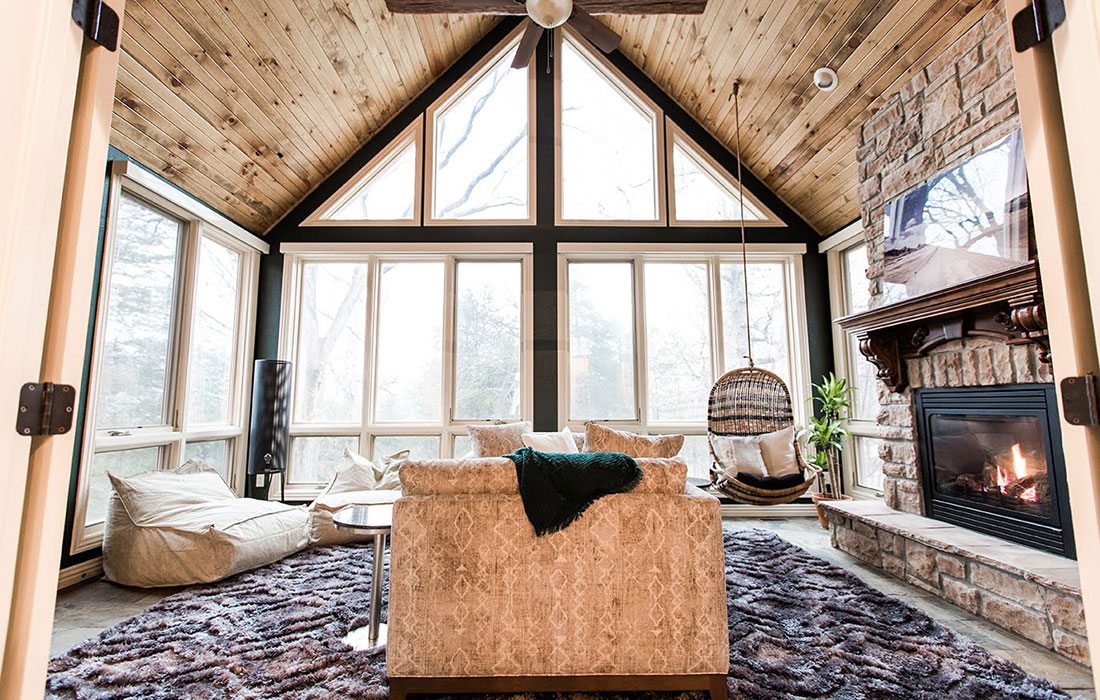 Just because Jack Frost has been stopping by on the reg, there's no reason to give up your sunroom. During the bleak months of winter, it's especially important to leverage this room's exposure to warmth and light. Charity Evans, owner of Refine Studios, recently created the winter friendly "Springview Sunroom" and says it only takes a few changes to transport a summery space's look from Key West to Copenhagen. 
First, you'll want to be sure you can stay warm in your new retreat. Evans' room included a fireplace, and she made it a focal point, positioning an inviting double chaise lounge in the center of the room. This placement keeps the fireside in frame without sacrificing the spectacular view spilling through the floor-to-ceiling windows. Even if your sunroom doesn't have a ready-made hearth, you can warm it up—in degrees and visuals—with a cozy electric fireplace.   
And although summer seems far away, you can nod to lazy afternoons with fun details, like the swing Evans hung in the corner. "It gives the feeling of being outdoors," she says. She further merged winter and summer vibes by using a wood treatment on the vaulted ceiling; it's part ski lodge, part forest hike. All these choices created a space that welcomes and warms the whole family—no matter how frosty it gets outside.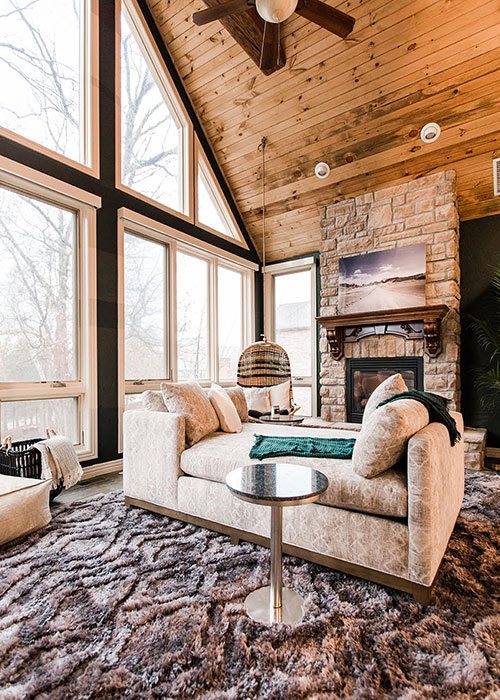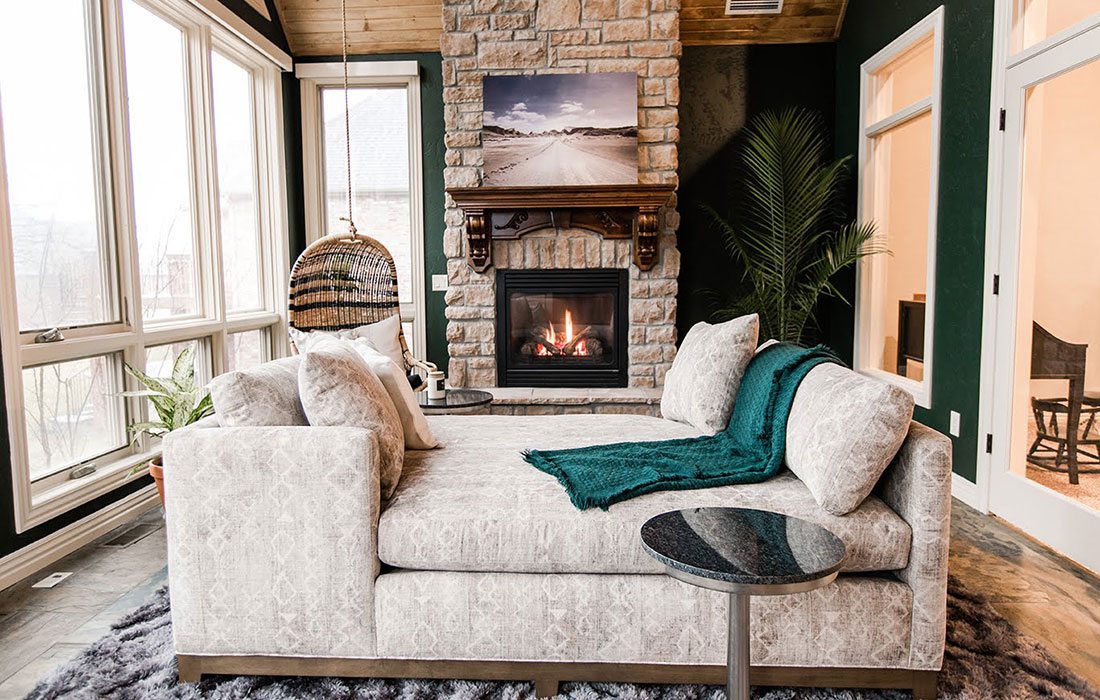 Tips on Winterizing Your Space: 
Think Texture 
Evans doesn't recommend fully turning over the room every equinox. Instead, use accessories to give it a seasonally appropriate atmosphere. She says, "Adding in a textured rug, like a shag rug," offers a comfy place to rest your toes — and a welcome barrier from the frigid floor. Toss in some fur throws for easy cuddling, and you're ready for cocoa.  
Go Green 
Chances are, your sunroom's summer view is lush and verdant. Preserve a bit of this look by bringing plants indoors with you. And since nothing's drearier than a houseplant struggling to survive, consider investing in some high-quality artificial plants. As Evans says, "They'll help you liven things up without having to worry." 
Soothe Your Senses 
For a perfect finishing touch, Evans suggests engaging your sense of smell. Using a candle or oil diffuser in a cozy scent will encourage you to "relate to winter," she says. Keep an eye out for scents with wintry notes like balsam, cedar, rosemary, cinnamon or fig. Then snuggle up, inhale and wait for spring to return.