Trends
Shop Heatwarming Character at Simply Inspired Co.
Add character to your outdoor space with a personalized backyard sign.
By Heather Kane Kohler
Jun 2022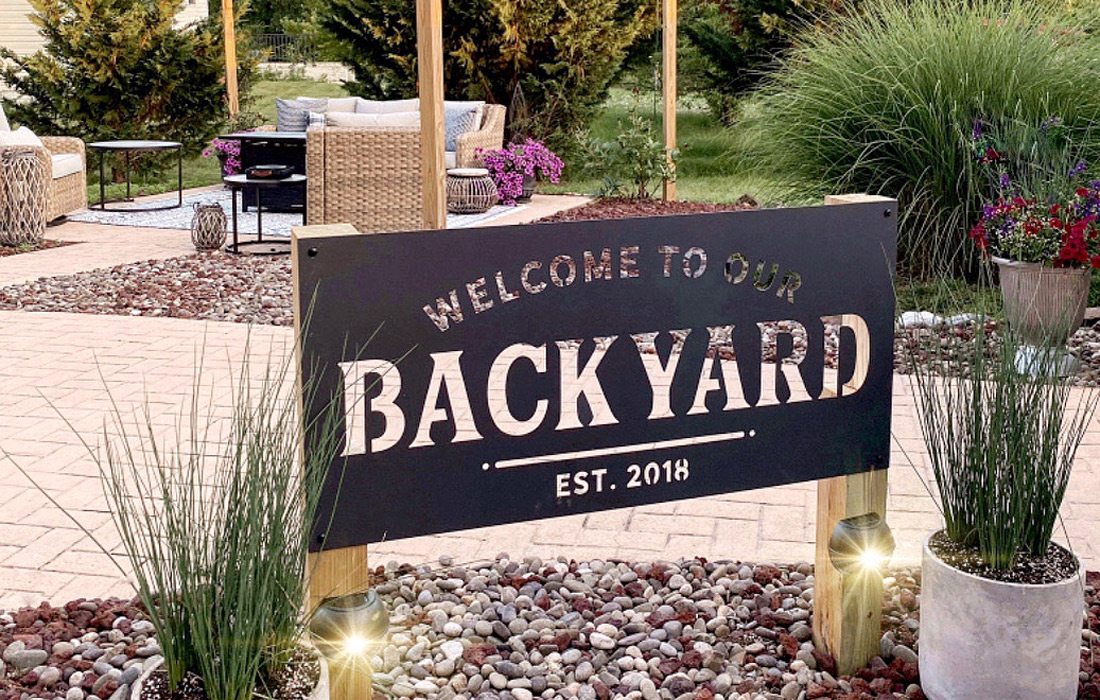 What better way to complete your outdoor space this summer than with a personalized sign? Simply Inspired Co. has been helping families near and far since 2014 do just that, making unique metal signs in their adorable workshop located in Springfield. Owners Mike and Patti Brown like it when customers get creative with their personalizations. "We've done signs for backyards, lake houses, cabins and pool houses," says Patti Brown. "We did one sign as a Father's Day gift for a customer's husband. It was a brewery and grill sign because he loved to brew his own beer. We've also done one with a mountain range on it," explains Brown. The whole process takes about one to two weeks. First the Brown team mocks up the design for approval from the client, then their metal fabricator gets to work cutting the sign out of 16 gauge steel. Finally the sign gets painted. Clients can pick from a variety of finishes ranging from an oil rubbed bronze to a rose gold metallic. Pricing ranges depending on size and customization, and customers are able to pick from any of the templated signs on their website or can create something completely unique! It's like the finishing touch you didn't know your outdoor space needed.