Home Decor
Add Instant Style to Your Kitchen with Classic Copper
Add warmth to your kitchen with timeless copper elements.
By Heather Kane Kohler
Jun 2023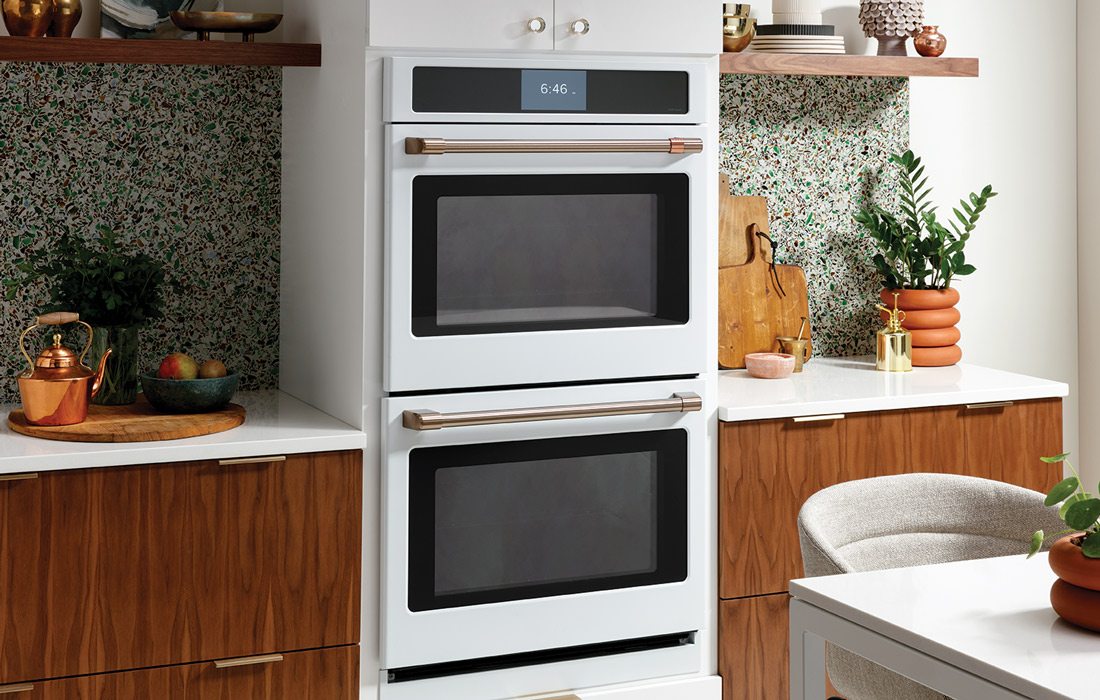 You know what they say, "Everything that's old is new again," and that includes the year's favorite metal, copper. It's no surprise copper has risen in popularity. Its natural features and stunning patina add instant warmth to spaces both traditional and modern. Europeans have been embracing the living metal for centuries, and Americans are opening up to its ever-evolving finish once again. No longer just a southwestern kitchen staple, copper can be seen in a variety of spaces and styles. Copper cabinet hardware and aged copper sinks are accompanying kitchens with marble countertops, and lovely copper pendants hang over a variety of island styles across the globe. With GE Appliance's Café series you can customize personal style elements with copper hardware and finishes on its range of ovens, cooktops, coffee machines, refrigerators and dishwashers, to mention a few. For people who want a bigger statement, copper countertops could be the perfect addition to your home. They've grown in popularity because of their beautiful warmth and antimicrobial qualities. They are also said to resist bacteria better than other materials like stainless steel. Not ready to commit to more permanent copper fixtures? Try accessorizing with copper pots, kettles and other kitchen accessories. The look is timeless and unique!