Home Decor
The Fortner Family's Painted Wrapping Paper
Jenn Fortner and her family make painted wrapping paper each year for that extra special, handmade touch on their Christmas presents.
By Jo Jolliff
Dec 2022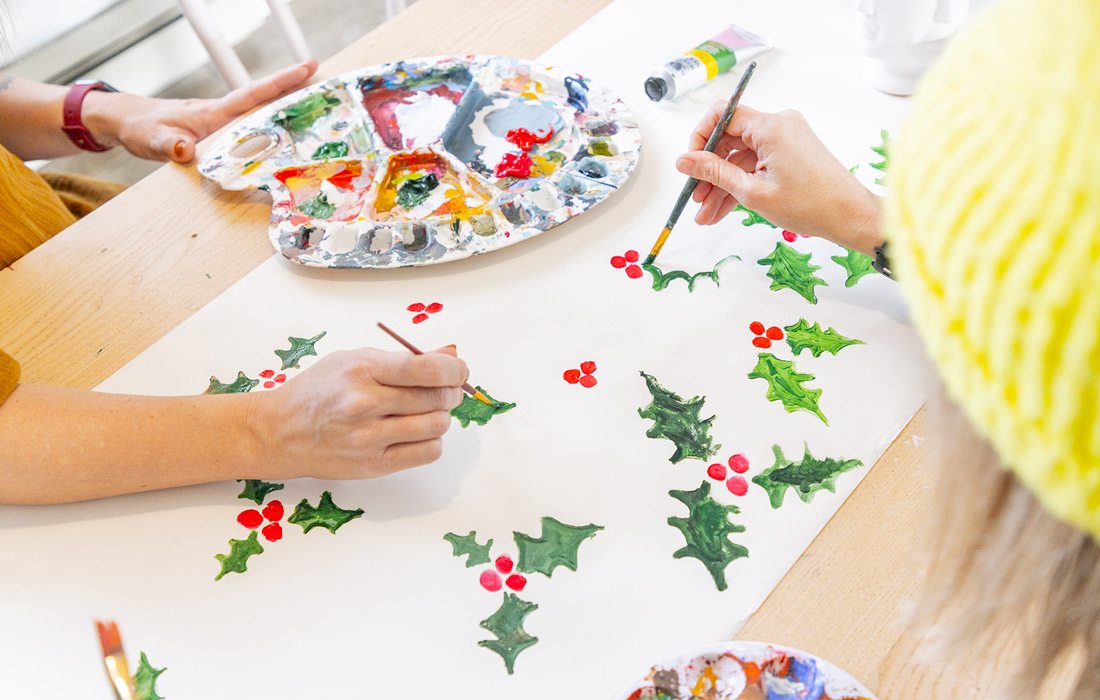 Jenn Fortner and her twin sister, Michelle Houghton, grew up crafting together and on a few occasions even made their own wrapping paper out of magazines. But three years ago—with a roll of craft paper and a box of acrylic paint—they started what has now become an important holiday tradition: painting wrapping paper for their Christmas presents. 
Friends and family who receive these beautifully wrapped gifts are beyond touched. "They're over the moon and are always like, 'Don't tear it' so that they can reuse it," Fortner says. "My grandma actually put it on her wall and framed it." The sisters especially look forward to receiving gifts from each other, knowing they'll come wrapped in the paper they did together. 
While those who receive the paper are often astonished, the friends who get to partake in the tradition enjoy it even more. "Last year we had a big painting party together and had friends join us," she says. "We stretched out on this huge table with a big roll of paper and played some Christmas music with some hot cocoa and eggnog."
Although her children have been too young to partake in the past, Fortner thinks this may be the year for them to join in on the tradition, perhaps with the addition of a few tarps and towels. Regardless of who joins them, the twin sisters look forward to carrying on this tradition for many more years. "It is a night to look forward to where we get together and do something crafty and creative together and can laugh, turn up the music and have a blast," Fortner says.