Home Decor
Where to Find a Patio-Perfect Heater
As the weather gets chillier, stay warm on your patio with these heaters and stoves from Southwest Missouri companies.
By Jo Jolliff
Nov 2023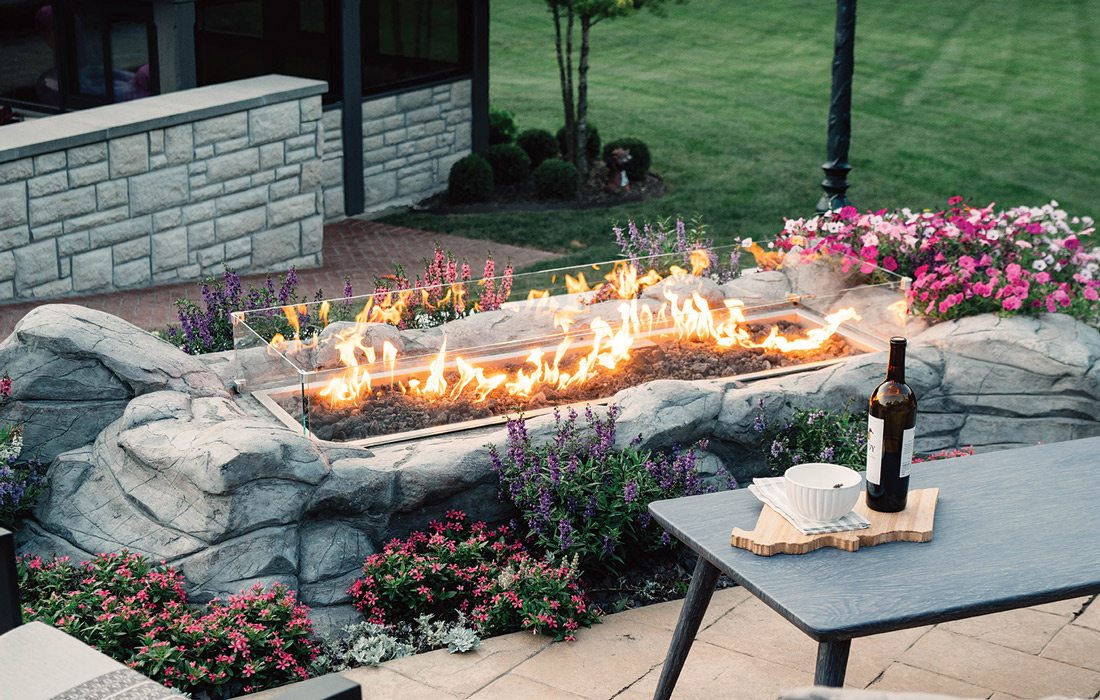 882 W. Tracker Rd., Nixa | 417-761-7611

Outdoor Home offers a variety of options to warm up your patio this winter and fall. Whether you want to watch the peaceful flames of a fire pit and fire table or enjoy the blasting heat from the patio heater or the convenience of flipping a switch on an electric fireplace, Outdoor Home will help find the right fit for you.
For Custom Coziness: 
Maschino's
1715 S. Campbell Ave., Springfield | 417-869-1513

Infrared heaters from Maschino's are the perfect solution to enjoy your outdoor space year-round, minus any smoke. Even better, the heating technology prevents wind and weather from intervening. These units can be custom fit to best suit your space regardless of whether you want them mounted, recessed or free-standing. Maschino's also offers a variety of gas fire pits.
1111 E. Republic Rd., Suite 140, Springfield | 417-889-6633

For warmth you can take on the road—whether it be in your own backyard or a tent in the woods—Ozark Adventures offers quality camping stoves. In a variety of shapes, varying from wood burning to propane powered, these high-quality brands can warm up any space from patios to tents. A travel-friendly solution to stay warm regardless of your location this winter.