Retailers
Life at Blossom Thyme Hill Flower Farm
Kelly Hill relishes the beauty of springtime on a flower farm from the comfort of her home.
by Jo Everhart
Mar 2021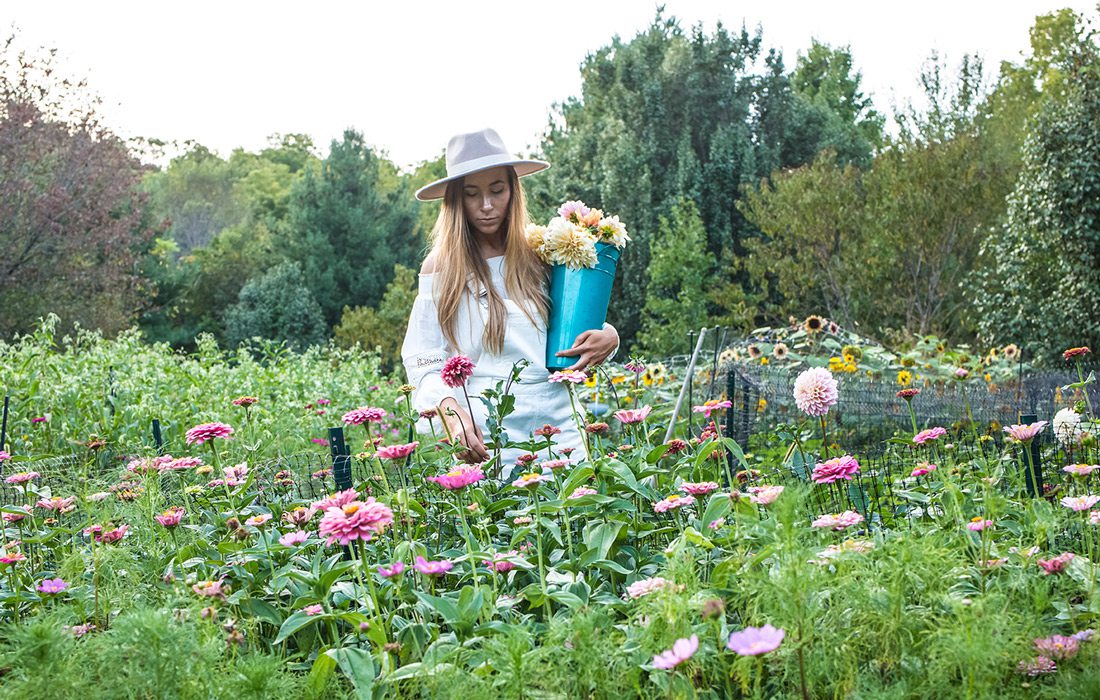 While many experience the beauty of spring in short glimpses, owner of Blossom Thyme Hill Flower Farm, Kelly Hill, gets to soak up every moment. Waking up to bluebirds expectantly chirping as they wait for her to feed them each morning, watching flowers blow in the wind around deer and rabbits outside her window and eventually falling asleep with the beautiful aroma of fresh sweet peas permeating the air.
Life on the flower farm sounds like something straight out of a Disney princess movie, and while there's certainly an enchanting fairytale aspect to it, Hill says it also comes with a lot of labor. "It's an intense amount of work, but I love what I do and I can't wait to wake up and get to do it again," Hill says. Besides watching her hard work come back to life each year, Hill says she stays motivated by thinking of all the joy her flowers will bring others.
Hill says flowers lift people's spirits because of the stories they tell. For her, they bring up memories of gardening with her daughter and they tell stories of her grandmother as she plants her favorite flowers, zinnias, each year to honor her memory. "It's a universal thing, people just love the beauty of flowers," Hill says. "I always say that flowers can tell many stories and spark memories of all occasions of life."