Home Profiles
Eclectic Style in a Rountree Home
Amy Boyd's historic bungalow in Rountree is full of spring charm and unique finds.
By Heather Kane Kohler
Mar 2023
417 Home: You've lived in your lovely historic home since 1997. How have you updated the home over the years?
Amy Boyd: We bought the house in its original historic condition, except for the first floor back room and bathroom areas, which had been updated in the late 1970s. In 2013, we did a complete kitchen remodel. We are currently finishing our 16-by-16 sunroom off of the kitchen, looking toward the backyard. My husband has completely rewired the whole house and added a new full bathroom to the basement. Together, we have worked on projects to bring this 1911 home up to date the best we can, while painstakingly preserving the integrity.
417 Home: What would you consider your decorating style to be?
A.B.: My sister and I share a love of all things European, from housewares, textiles and clothing to dishes and pans! If you could create a decorating style that included Scandinavian, English and German, that would be what I love the most. I love to look at pictures of houses and gardens from England.
417 Home: You have a green thumb and it shows with your landscaping and flower gardens. What are some of your favorite shrubs, plants and flowers to use?
A.B.: I mostly enjoy outdoor plants. I don't have a degree in horticulture, but I have a lot of experience just from trial and error. I have done some landscaping for friends and neighbors, and still want to learn so much more about design. Some of my favorite plants are boxwood, Annabelle Hydrangeas, grasses and evergreen trees. They are so versatile and complement almost any landscape style. My favorite flowers are foxglove and poppies (which I have started both from seed and continued to see them pop up every year), and dahlias.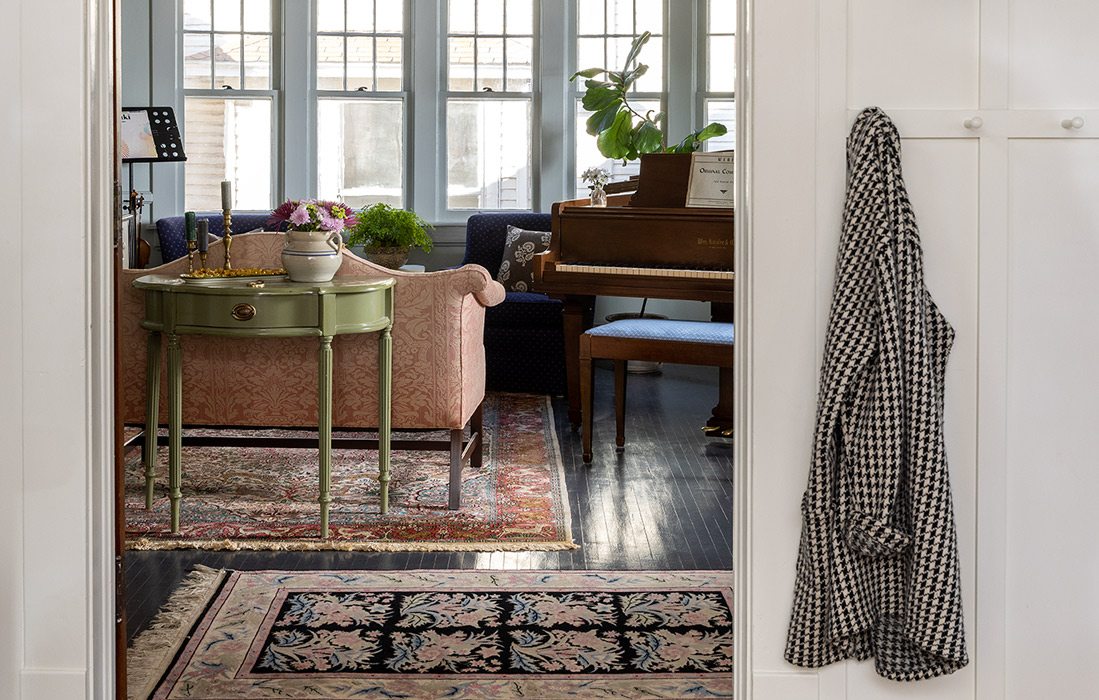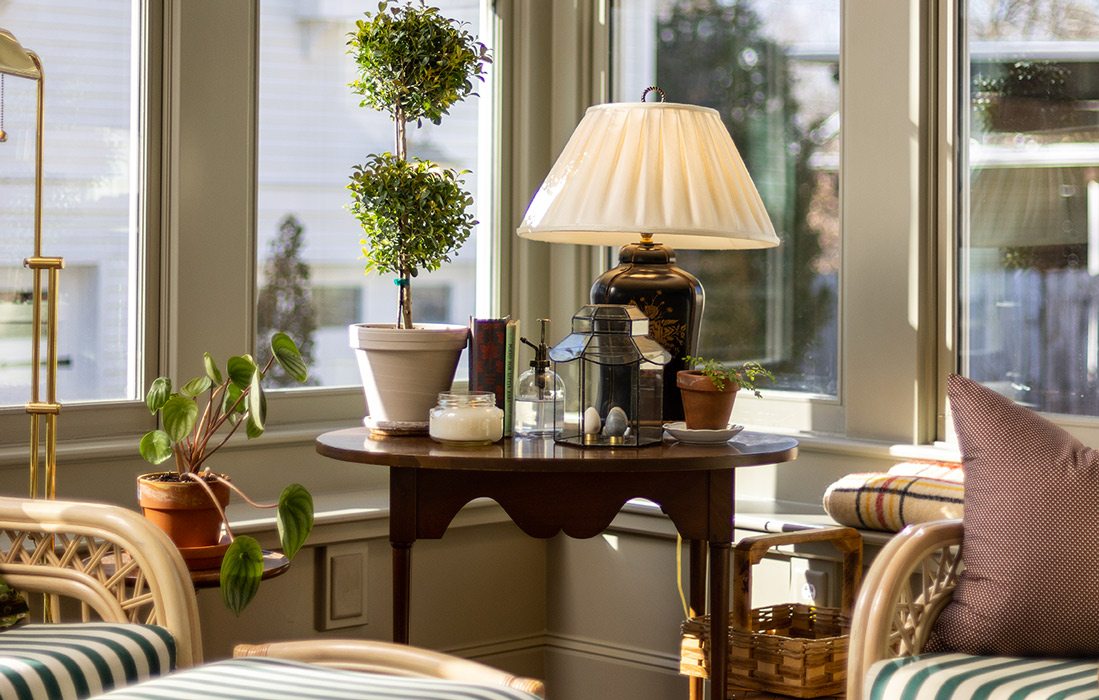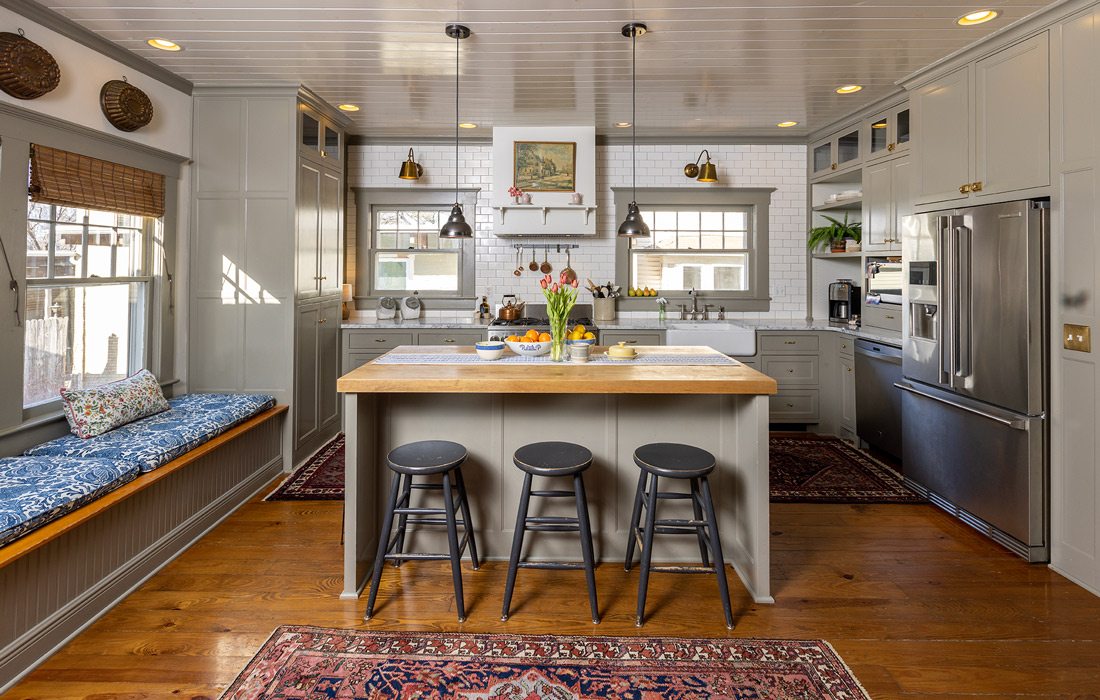 417 Home: How would you describe your garden style?
A.B.: I would also say that my interest for gardening lies in seeing photos of beautiful gardens in Europe. That is my biggest inspiration.
417 Home: How do you bring the spring season into your home?
A.B.: We love to open windows to bring in as much fresh air as we can! After the long winters, we like to turn off the utilities and just see how long we can go without turning on the air conditioner. We also love to force bloom our flowering quince indoors. In late February, we snip off branches of the shrub and bring them inside. In a week or two, we have vases of pink flowers everywhere. When the spring blooming season hits, there's always a vase or two of fresh flowers.
417 Home: You have an affinity for Persian rugs. How do you typically find them?
A.B.: My sister and I have basically collected Persian rugs over the years. I wouldn't call myself an official collector, but I do love them and never pass up an opportunity to grab one at an estate sale or auction, or during the good old-fashioned days of Craigslist, before Persian became all the rage.
417 Home: What's your favorite thing about living in the Rountree neighborhood?
A.B.: One of my favorite parts is all the front porches and of course the community, our personal neighbors, the walkability of the streets and seeing all of the other older, historic homes. It makes our neighborhood unique.